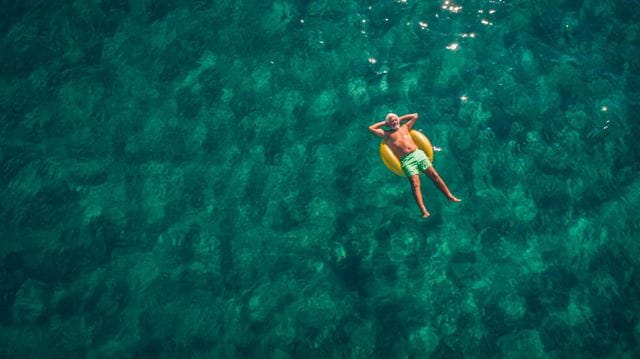 Find out why taking out a comprehensive travel insurance policy could help you relax and enjoy your holiday.
---
If you rely on the travel insurance that's sometimes offered with current accounts, you could end up under-insured. You might think that getting travel insurance from your bank or credit card provider is a perk that means you don't have to take out a separate policy and you can tick it off your 'to-do' list, but these often provide only basic cover. Check what's really included and if you actually need to take out your own comprehensive travel insurance.
---
Packages
Sometimes the cover isn't 'free' at all, as it might include a monthly fee, or only be available with a bank account that you have to pay for. Sometimes the benefits are only offered if certain criteria are met, such as paying in a minimum amount to the account each month. It might work out cheaper for you to take out a separate policy.
For example, Barclays offers a Travel Pack add-on that includes worldwide family cover, but it costs £10.50 a month, and you have to sign up for a minimum of six months. With a Reward Platinum account from NatWest, you'll pay £18 a month to have worldwide cover included.
---
Destination
Some of the banks' policies will only cover you for travel in certain locations. For example, they might provide European cover but not worldwide protection. You could end up with a cheaper policy by getting your own and specifying which country you're travelling to.
---
Tailor your cover
Want to do some watersports on your summer holiday? Got an expensive camera? If you buy your own travel insurance policy, you can tailor it to your individual needs and make sure you're not left short in the event that something gets stolen and you have to make a claim. You might even save money by selecting the cover you want instead of paying for protection that you don't need.
---
Pre-existing conditions
Some of these 'one size fits all' solutions offered by banks might not work for you if you have a condition you're already receiving treatment for, or one you've been treated for in the past. Some banks allow you to amend the policy to account for this, but they might implement a charge that makes it more expensive than independent cover.
Always make sure you check the small print of any insurance policy to see what exclusions there are and to ensure it offers the cover you need for your individual circumstances.