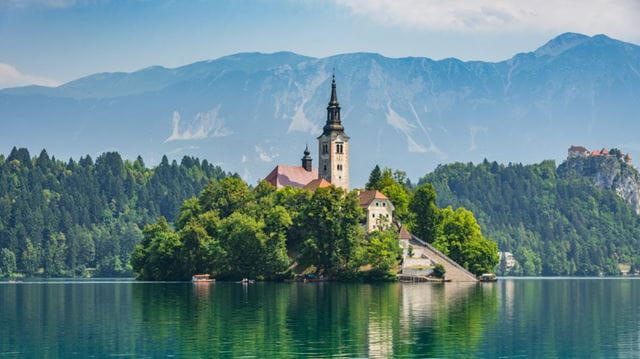 As a travel writer, I'm often asked which destination is my personal favourite of those I've covered. People are invariably surprised, even shocked, when they hear my answer: Slovenia. This tiny former Yugoslav republic – it's not quite as big as Wales – still flies far under the radar for international tourism, and that's just the way they like it.
Slovenia happens to be the first place I ever wrote about as a travel journalist, and it was love at first sight. The year was 2007 and on arrival, I was immediately wowed (as you will be, too) by the serenity and beauty of the country's Alpine lakes, such as world-famous Bled and its sister, Lake Bohinj, framed by the jagged, limestone peaks of the Julian Alps. I was awestruck by the electric, blue-green hue of the Soca River as it wound its way through the forested foothills in the north of the country. I was amazed by the size and complexity of the Postojna and Škocjan cave systems and charmed by the Venetian-inspired architecture of the venerable port of Piran. The capital, Ljubljana, appeared to be fashioned from ivory, at least in part. Its squares and bridges were dabbed and dotted by decorative pyramids and obelisks designed for the city by the Slovenian architect Jože Plecnik, a pioneer of modern architecture. Indeed, the whole country looked like a jewellery box.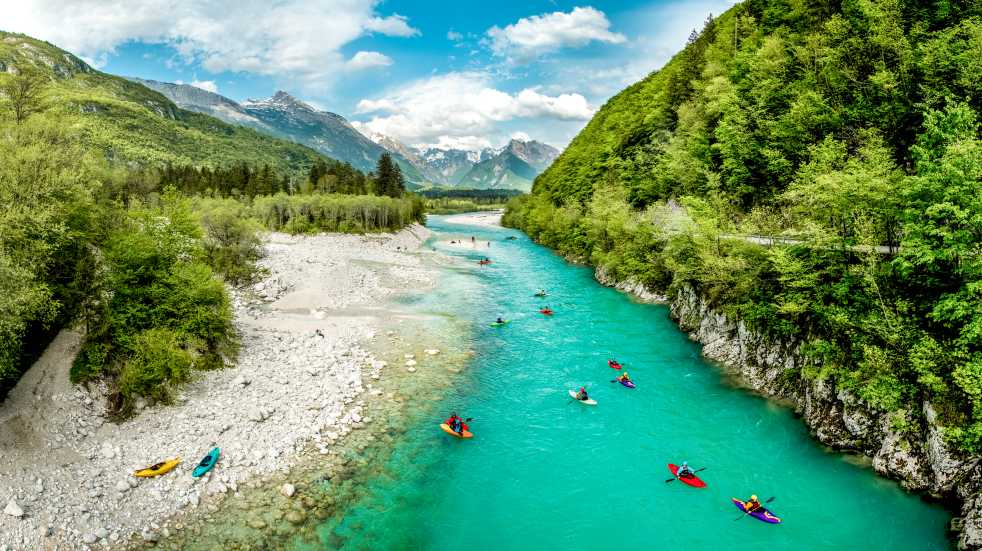 I'm happy to report that little has changed since that first visit – largely by design. In contrast to other countries in the region, which have pursued a high-growth tourism strategy, Slovenia has opted for something different.
If you're looking to avoid the over-tourism that plagued so many places before the pandemic, or for a destination more in tune with contemporary preservationist values, search no further.
---
Speed up or slow down?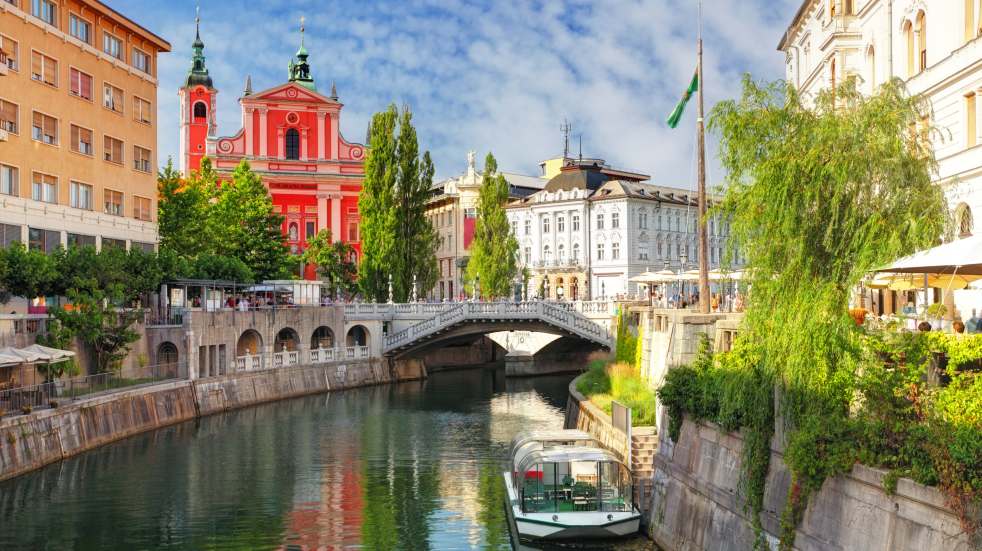 Whether you're looking for an active holiday or you're more inclined to relax and take in the sights at a slower pace, Slovenia is sure to suit you. There are nearly 6,000 miles (10,000km) of marked hiking trails that criss-cross the country and pass through the more scenic mountainous north, making it perfect for hikers and walkers. Many of its trails, such as the Via Alpina (via-alpina.org) and Alpe-Adria- Trail (alpe-adria-trail.com), connect with wider European walking networks.
While Lake Bled and neighbouring Lake Bohinj are superlatively picturesque and the numerous vantage points around both lakes that offer stunning vistas are attractions in their own rights, they're also home to adventure-travel agencies offering thrills such as white-water rafting on the beautiful Soca and Sava Rivers, and kayaking and canyoning trips through the unspoilt wilderness of the nearby Triglav National Park. From December through March, resorts around Kranjska Gora open for downhill and cross-country skiing.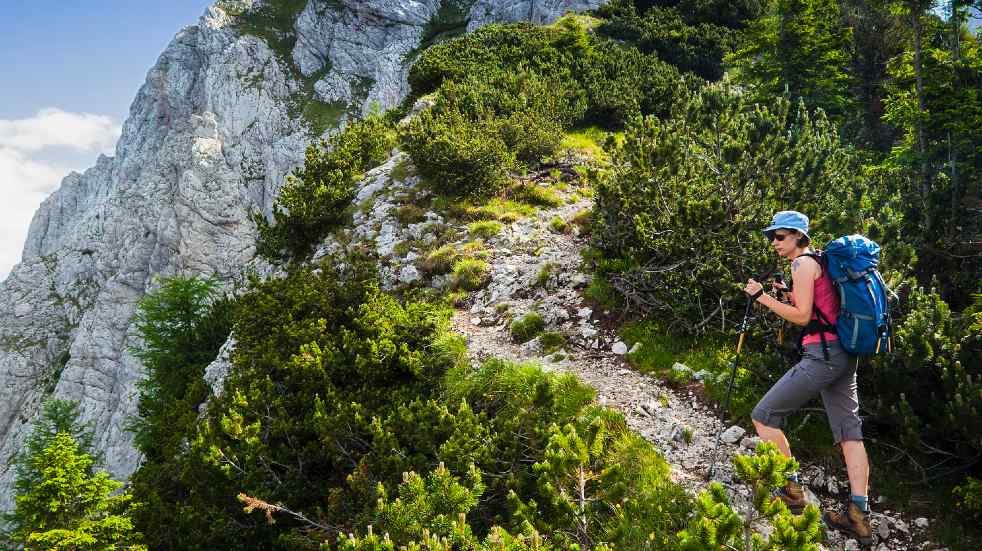 The capital, Ljubljana, is pedestrian friendly with a wealth of museums, street festivals, cultural activities, restaurants and cafés. It's easy to fill a few days stretching your legs with a climb up to towering Ljubljana Castle, or strolling along the Ljubljanica River and taking in the eye-catching, Plecnik-created design touches along its embankments.
To the south and west of Ljubljana, the sundrenched Karst region stretches to the coast and offers not only unique limestone cave formations but also superb conditions for making wine. Guided tours whisk visitors far below the ground to take in the splendours of the Postojna and Škocjan caves, among the largest and most spectacular on the European continent.
The Karst is justly famous for its Teran wine, a spicy red made from the Refošk varietal that pairs particularly well with locally made prosciutto ('pršut') and hard cheese. The Vipava Valley, bordering Italy in the far west, turns out quality reds and whites – don't leave for home before trying some of the region's award-winning whites that feature the local zelen and pinela grape varieties.
---
Food, glorious food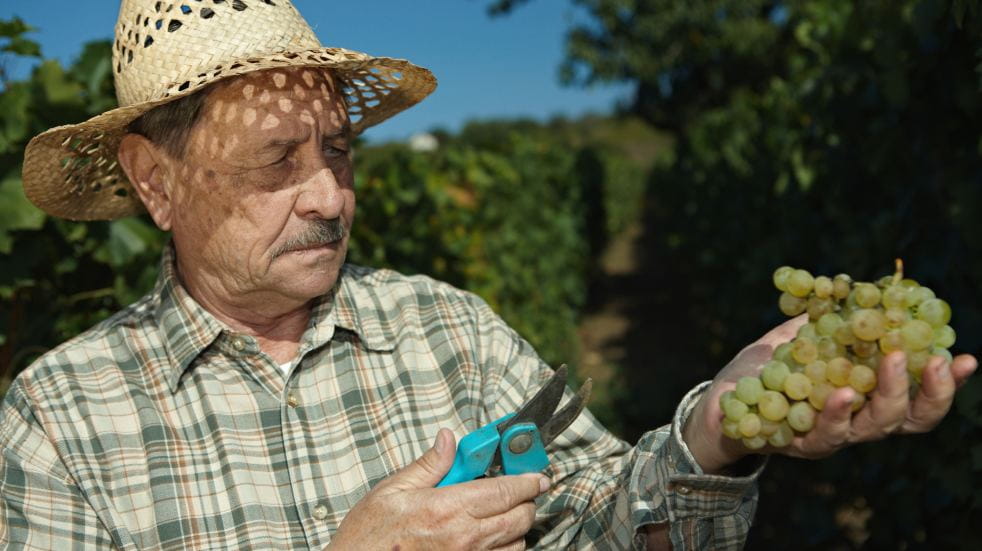 Slovenia has emerged as something of a foodie destination in recent years, led by the extraordinary success of local chef Ana Roš and her Kobarid-based restaurant, Hiša Franko (hisafranko. com). After an appearance on Netflix's Chef's Table in 2016, Roš was named the following year as the World's Best Female Chef by the World's 50 Best Restaurants Academy, and in 2020 Hiša Franko was awarded two Michelin stars. Roš credits her success to high-quality, locally sourced ingredients; fresh fish from the nearby Soca River, the greens that grow wild below the Julian Alps, and the region's unique cheeses and dairy produce.
Hiša Franko is singing from the same hymn sheet as innumerable other restaurants around the country – employing farm-fresh ingredients and traditional recipes to give diners an authentic Slovenian experience. What counts as authentically Slovenian, though, can be hard to pin down. Despite its small size, the country's culinary range is surprisingly diverse and heavily influenced by Slovenia's neighbours.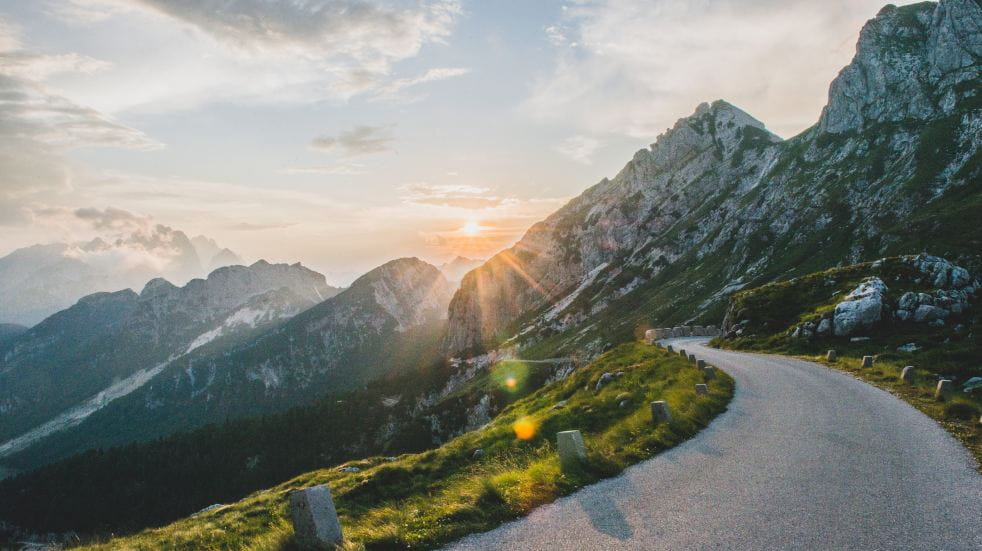 The Austrian influence can be seen in dishes such as schnitzels and roasted meats, while Italy chimes in with creative pastas and fresh fish. You find traces of Slovenia's Balkan heritage in the ubiquitous grilled meats, fresh salads, and addictive street foods, like burek – flaky pastry filled with meat or cheese – and there's Hungarian presence in sweet concoctions like Prekmurska gibanica, a layered cake stuffed with poppy seeds, walnuts, apples, and curd cheese. You simply can't go wrong.
And the same applies to Slovenia as a whole. This diminutive country packs immense diversity and beauty into a tiny land mass, and its environmental protection strategies ensure that it will remain unspoilt for generations to come.
---
Do more with Boundless
Save up to 10%* on Barrhead travel holidays
Barrhead offers group tours discovering Slovenia's lakes and mountains, but why not also book a 2023 ski trip? With plenty of choice and expert advisors, you can look forward to the perfect holiday. boundless.co.uk/barrhead
---
Discover the secrets of Slovenia with just you*
Enjoy an eight-day tour exclusively for solo travellers that takes in enchanting castles, glorious mountain scenery and picture-perfect lakes. Prices from £1,899. Book with complete confidence, thanks to Just You's Flexibility Promise. boundless.co.uk/justyou