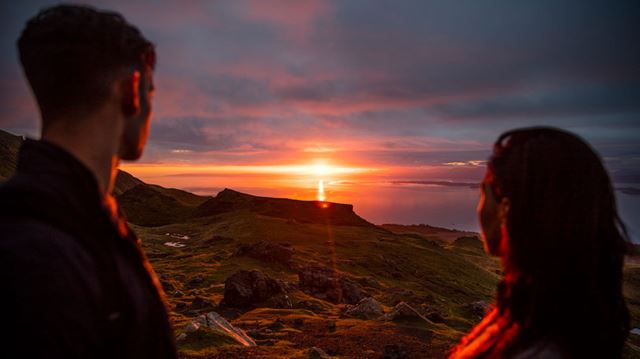 Forget Paris, these 10 UK getaways score high on romance. You won't have to travel far to experience sunset strolls, city views and a fizz to rival any champagne.
Catch a play at The Royal Shakespeare Company, Stratford Upon Avon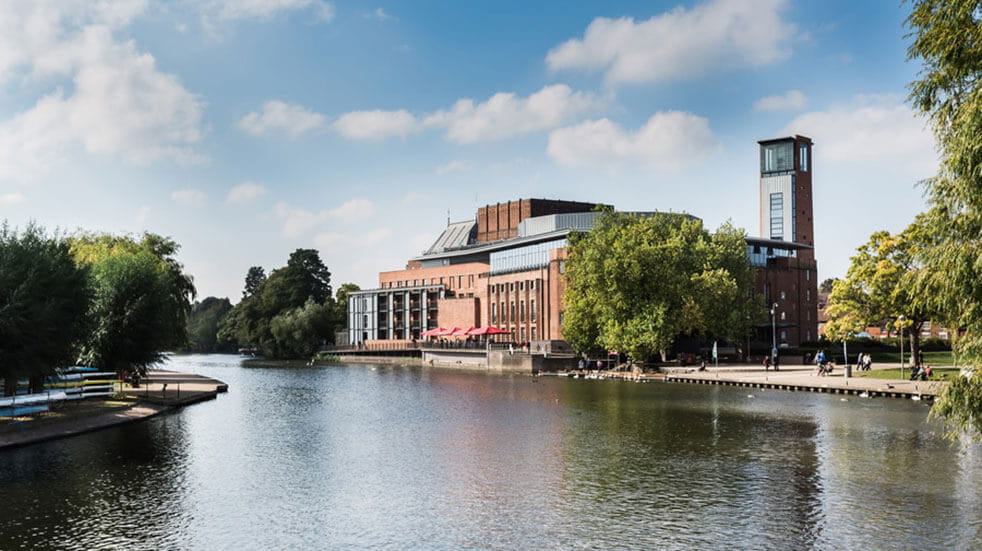 It may be over 400 years since Shakespeare died, but the Bard is still one of the finest English romantic storytellers. Where better to see his plays come to life than in his birthplace of Stratford-upon-Avon, at the Royal Shakespeare Company? After the performance, feel on top of the world – literally – by climbing the theatre's observation tower, which has views across the medieval market town.
---
Stroll hand-in-hand by a lake in The Lakes, Cumbria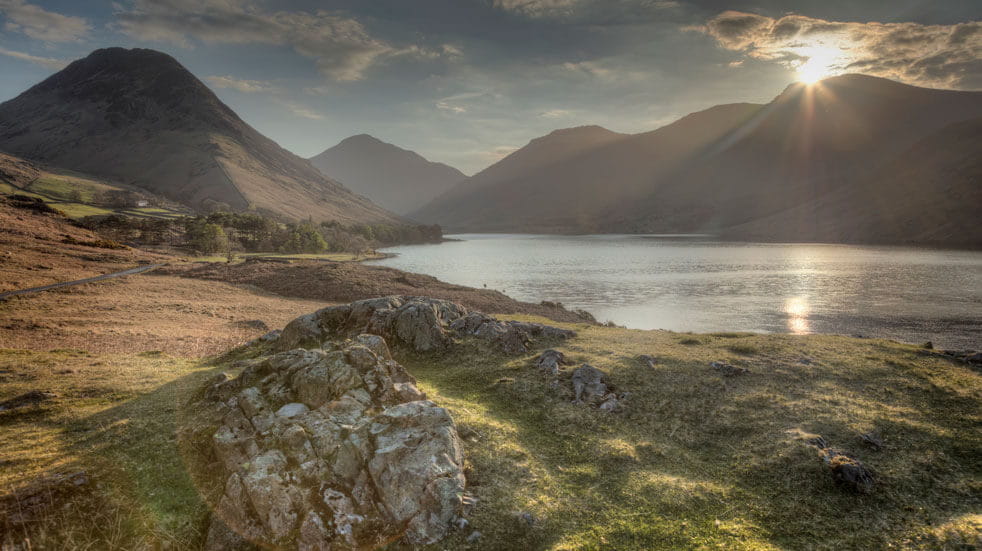 From one literary great to another, Wordsworth's love affair with the Lake District is the subject of his poems. And for sheer natural beauty, this UNESCO World Heritage site can't be beaten.
Watch the sun rise at Wast Water Lake, which has been voted the UK's best view. Or seek out Ullswater, the scene that inspired Wordsworth to pen his famous verse, "I wandered lonely as a cloud."
---
More ideas for Valentine's Day with your partner
---
Take a punt in Cambridge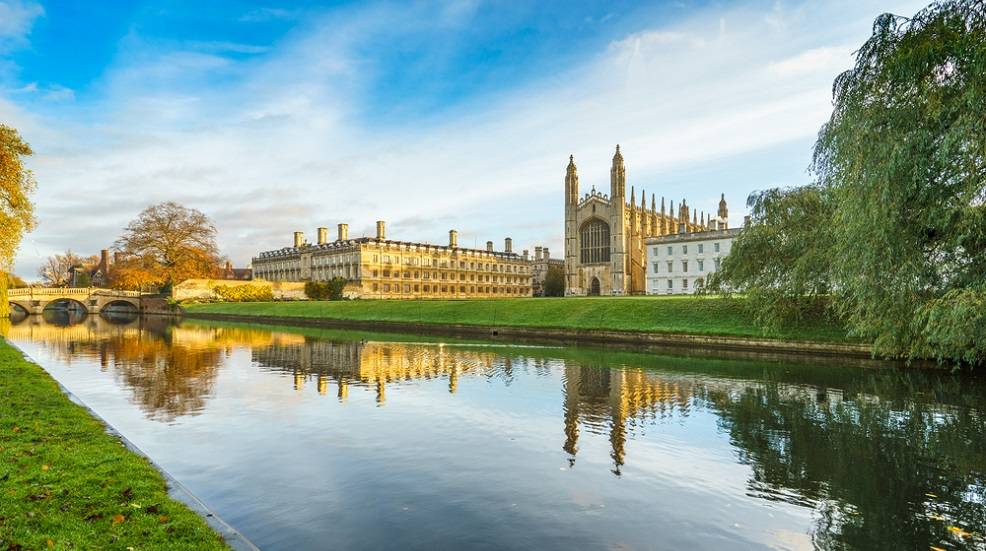 If your idea of romance is taking a gondola through Venice, the quintessentially British pastime of punting in Cambridge could float your boat. A number of companies will ferry you along the River Ham, passing landmarks including King's College and the Mathematical Bridge. Take part in a shared tour, or, if more than two's a crowd, hire your own chauffeur.
---
Experience old school romance in Margate, Kent
Win a teddy at the arcade, let the wind sting your cheeks, share fish & chips under a blanket, and – as you're in Margate – grip hands for a white-knuckle ride. Dreamland Margate is the oldest surviving amusement park in the UK and its rollercoasters have been lovingly restored. Dreamland is only open for selected events in February; it opens fully for the summer season in April.
If you'd prefer your feet on the ground, visit the Turner Contemporary art gallery instead.
---
Raise a glass of English fizz at Chapel Down, Kent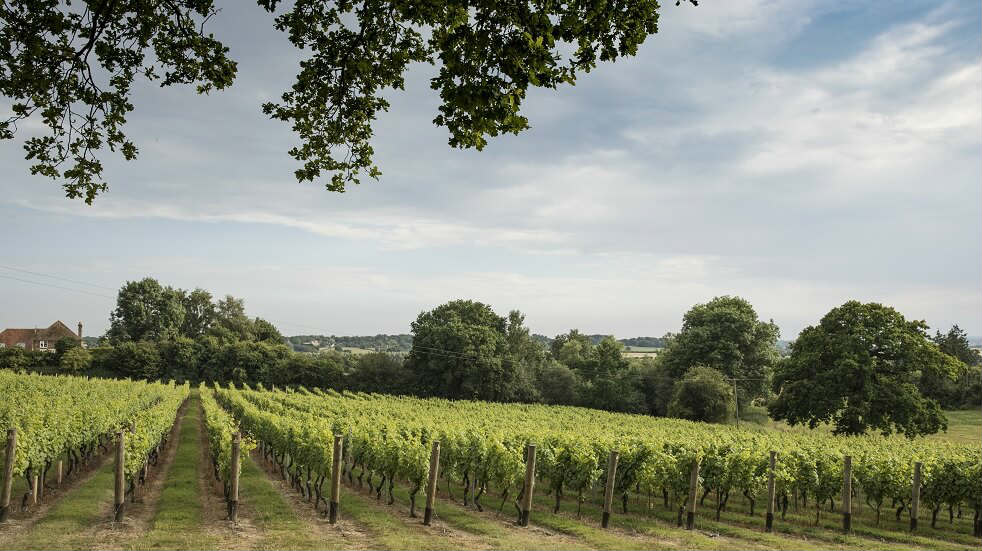 Forget champagne, it's time to toast English sparkling wine. British bubbles are increasing in popularity after winning praise and prizes in recent years. At Chapel Down vineyard you can drink in the views of this area of outstanding natural beauty while clinking glasses with your loved one. The vineyard also has an on-site restaurant and offers tours of the vines.
---
Book a table for two with a view at Darwin Sky Garden, London
There's the Eiffel Tower and then there's London's 'Walkie Talkie', the Skygarden skyscraper at 20 Fenchurch Street. It may not have the same romantic ring to it, but, ooh la la, the jewel in its crown is a glass domed garden with 360-degree views of London.
The restaurant, on the 36th floor, will take your breath away with floor-to-ceiling windows that look out over the Thames. The food, which celebrates the best of British, isn't half bad, too.
---
Star gaze in Northumberland National Park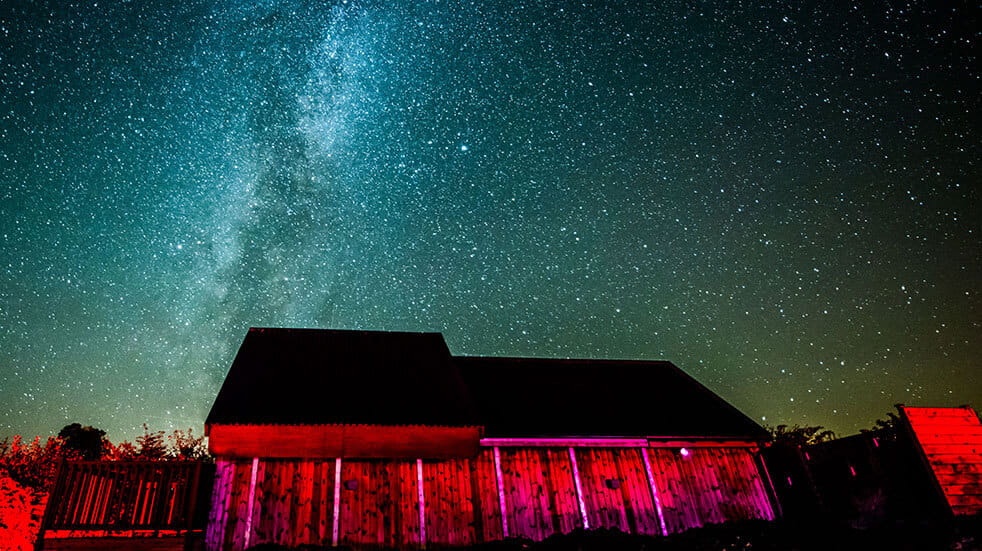 The Northern Lights, the Milky Way, space dust and meteors can all be viewed in the Northumberland National Park a gold-tier dark sky park. It's one of the best places in the UK to cuddle up beneath a blanket of stars. If camping isn't your thing, check into the Battlesteads Hotel and Observatory, where you can combine gazing heavenward with a few creature comforts.
---
Unwind in Bath Thermae Spa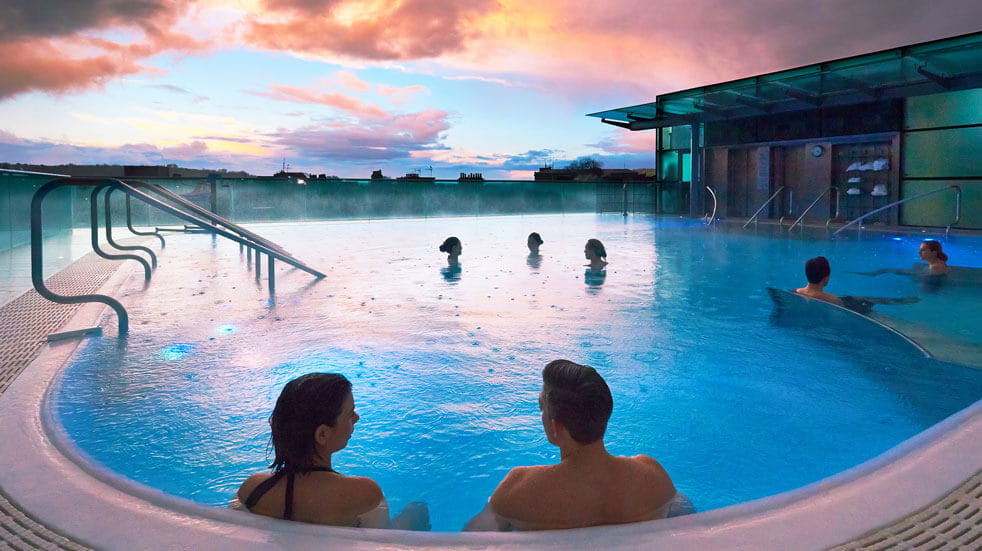 There are spas and then there's the city of Bath's Thermae Spa, which draws water from natural hot springs to its rooftop bath beneath open skies. If you and your loved one need a little tlc, indulge in packages that range from treatments to twilight bathing experiences.
Or opt for Spas Ancient & Modern, which lets you spread a spa visit, three-course lunch and Roman Baths museum visit over a few days.
---
Discover the food of love on Skye, Scotland
It may feel like a pilgrimage, but for foodie romance it's worth travelling by land and sea to the Isle of Skye. For a start, there's oysters: officially the food of love. Try them freshly shucked at The Oyster Shed on Skye's Minginish Peninsula.
For fine dining, The Three Chimneys offers a tasting menu of local produce. Sleep there or at Mint Croft B&B, which specialises in local organic fair.
---
Travel by hot air balloon over Usk & Wye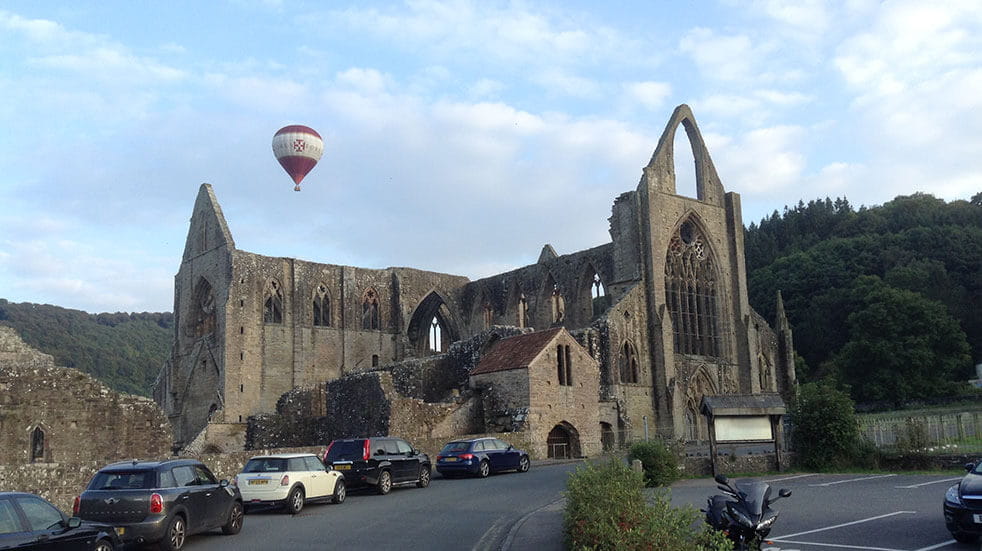 Your relationship will reach giddy new heights with a private hot air balloon ride over Usk and the Wye Valley. You'll float over the breathtaking countryside of this outstanding area of natural beauty, as well as the Forest of Dean and Raglan Castle.
If you're more of a town mouse, you can also take group flights that give a bird's eye view of Bristol or Bath.