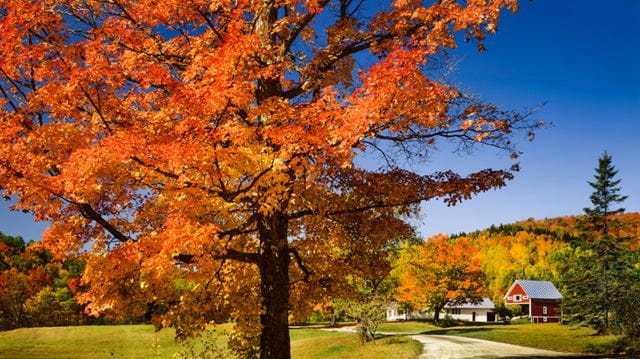 Find out when to go, where to stay and what to do on holiday in Vermont
---
Why go to Vermont?
One of the six states of picturesque New England, Vermont has only 600,000 residents. The state's tourism initiative, Vermont 251, aims to show that every one of its 251 towns has something to offer.
While we might see sustainable food and farmers' markets as a relatively recent fad, Vermont has been doing it for years – it's a way of life for this small farming state. If your idea of American cheese is orange slices of plastic, think again.
With over 35 microbreweries, Vermont has more per capita than any other state. Many of its restaurants have an emphasis on locally and sustainably produced food and drink, from cheese to coffee. The state's capital city, Montpelier, is the only one in the US without a McDonald's.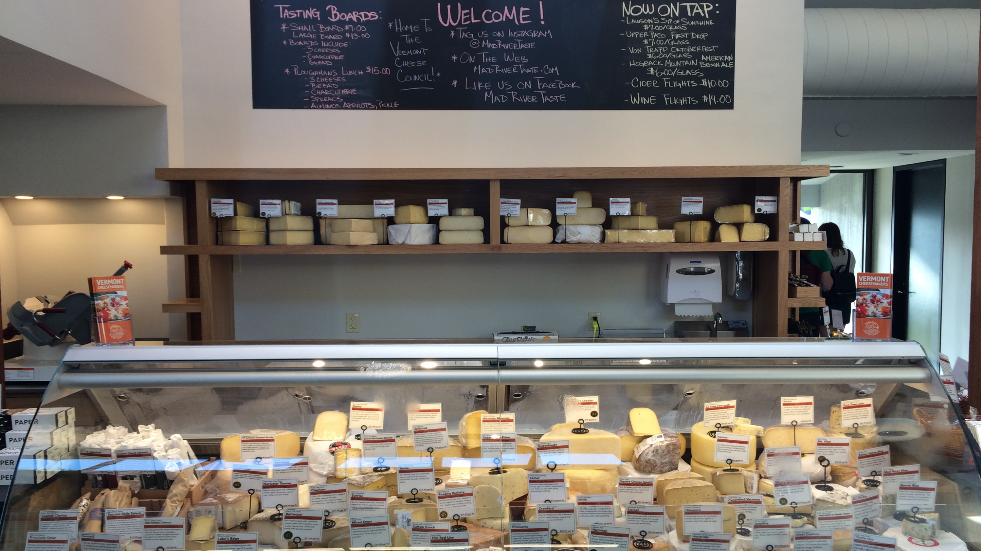 When to go
You might hear Vermonters refer to the state as having two extra seasons – 'stick' season, which comes after the leaves have fallen but before the first snow arrives, and 'mud' season, brought on by the huge melting drifts before spring.
Unless you're into winter sports, the best times to go are during the beautiful, fairly moderate summers or in the autumn, when temperatures are cooler and the leaves are in full colour.
Vermont is known as the Green Mountain state but, in the autumn, its landscape dramatically changes colour, thanks to its high density of maple trees, which turn a brilliant red (and produce the most maple syrup in the US). Billboards are outlawed by the state to preserve the views, and trees stretch for miles in all directions.
For the best 'leaf peeping', go between the last two weeks of September and the first two weeks of October. Tune the radio to a local station for forecasts on where to see the best displays that year.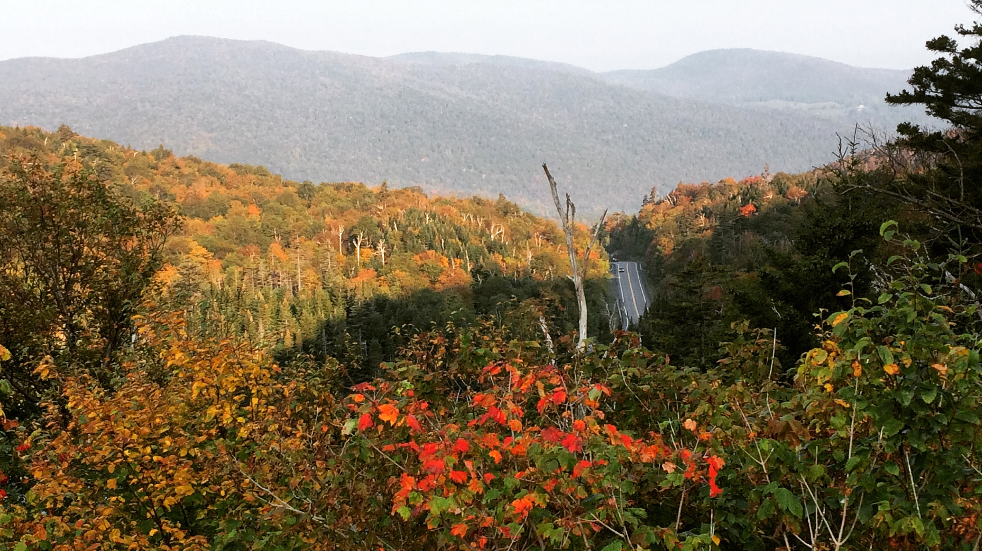 ---

SOUTHWESTERN VERMONT: THE SHIRES
The picturesque region nestled between the Taconic Mountains to the west and Green Mountains to the east is known as The Shires of Vermont. Set within the Green Mountain and Finger Lakes National Forests, there are trees as far as the eye can see, with farms, red barns and quaint towns of traditional wooden clapboard houses dotted about.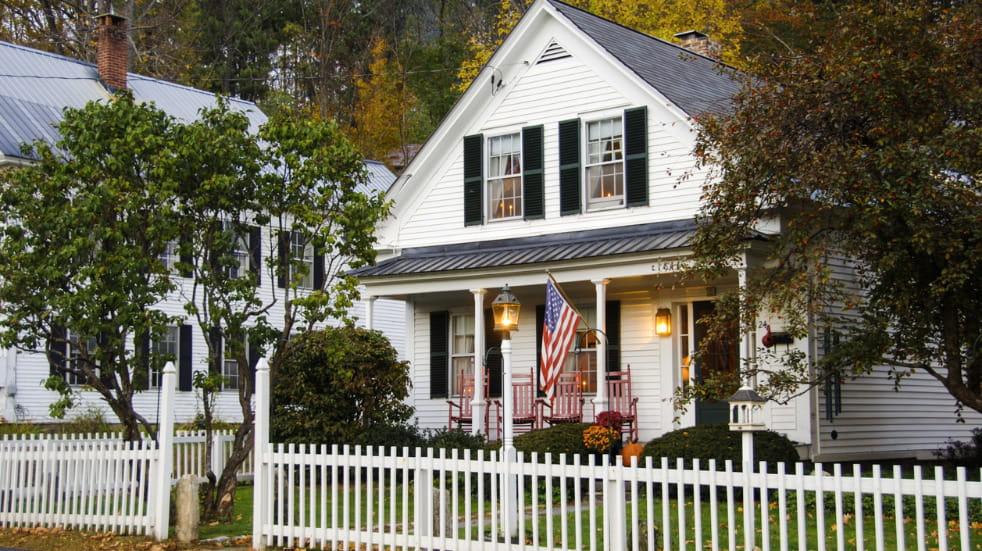 Cross over one of the state's well-preserved and much-loved covered bridges. Meet the goats and try their cheese at Hildene, the 1905 Georgian Revival mansion and farm that was home to Abraham Lincoln's son and descendants until 1975. Enjoy the restaurants and bars in nearby Bennington, the third largest town in Vermont.
Go back in time
Many of the buildings in the small but vibrant town of Grafton have been restored, so you can see it much as it was when it was built in the 18th and early 19th centuries. Pretty houses and trees line the quiet streets. The Grafton Inn (below), built in 1801, is one of the longest-running hotels in US history. Notable guests have included Ulysses S. Grant, who stayed there in 1867 while campaigning for president, Theodore Roosevelt, Woodrow Wilson and Ralph Waldo Emerson.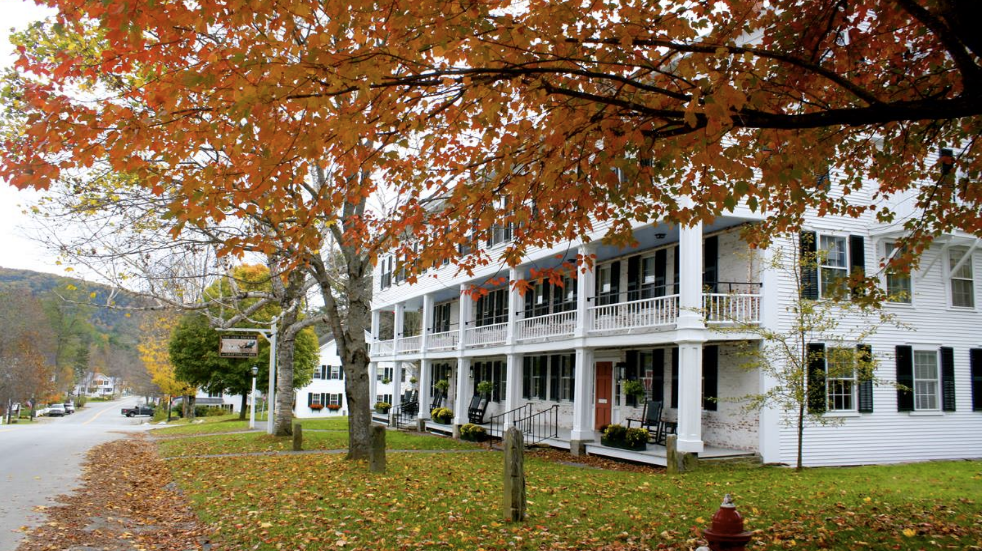 Picnic and paddling
Grab a picnic of local cheeses, cured meats, freshly baked bread and homemade iced tea from Grafton MKT. Take it down to Grafton Trails and Outdoor Centre, where you can enjoy your picnic by the lake before a spot of trail walking or canoeing.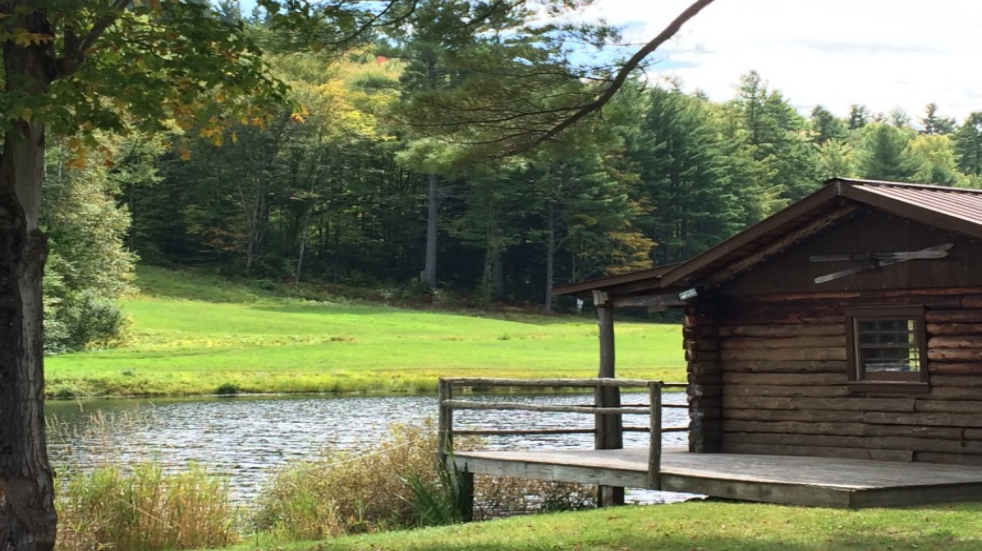 Hit the shops (Vermont style)
Vermont's approach to shopping is like most other things: low-key and local. You won't see the shopping malls that you find in other states but, if shopping's on your itinerary, Manchester offers designer outlet stores spread throughout the walkable town to encourage visitors to check out the independent shops, too.
Local farmers' markets are the perfect place to pick up maple products direct from producers – the maple sugar and tiny bottles of syrup make perfect presents.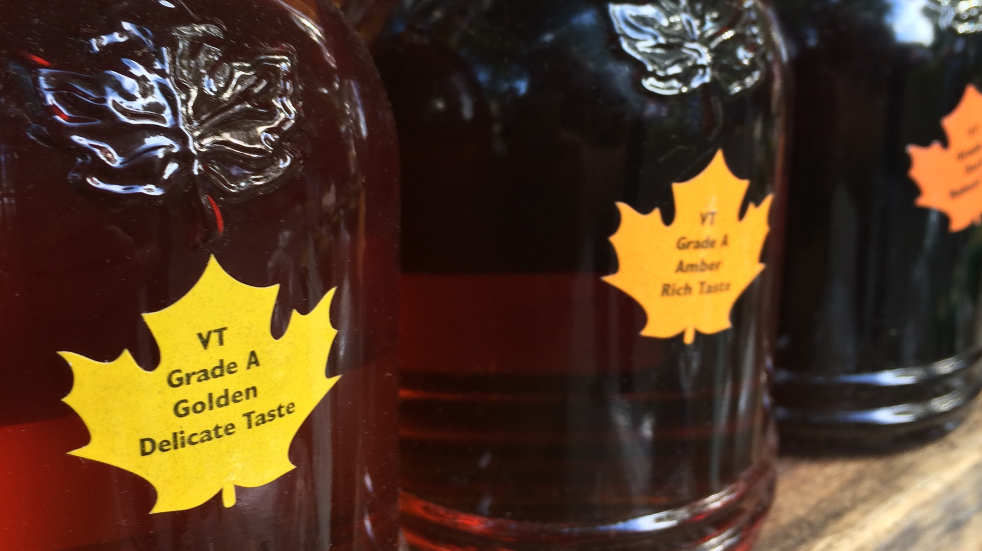 Where to stay
See the best of the southwest region from the charmingly colonial Arlington Inn (below), built in 1847, where the owners serve up delicious fare, from country breakfasts to lobster pot pie.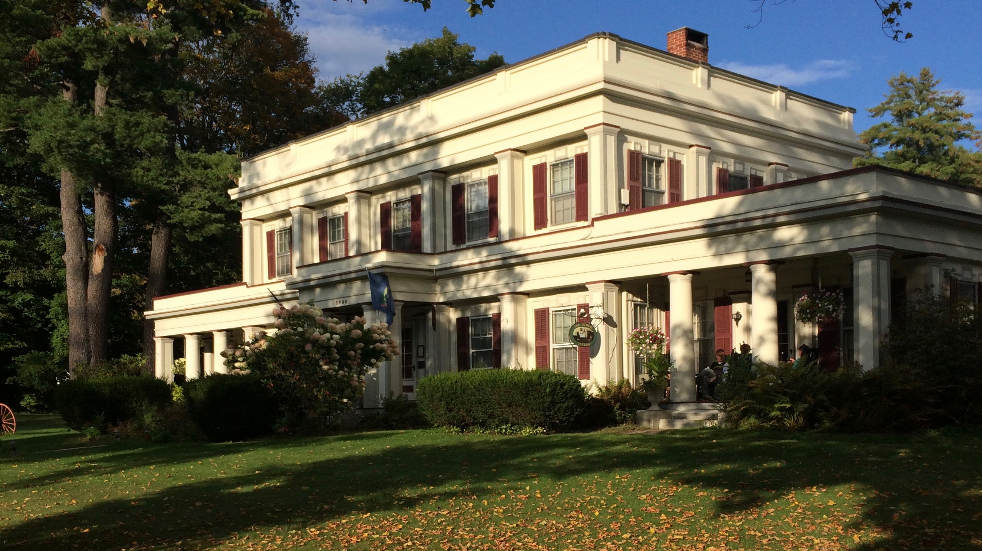 ---
WESTERN VERMONT: FORESTS AND BREWERIES
The further north you go in Vermont the wilder it feels, and the earlier the trees change colour. Moosalamoo National Recreation Area consists of miles of forest paths for walking, lakes for wild swimming and trails for mountain biking. You might even spot a moose, though they are notoriously shy. Also nearby is Killington, one of Vermont's major ski resorts.
A local drop
This area has its fair share of small, creative breweries, including the modern Otter Creek Brewing Company, where you can enjoy a tasty grilled sandwich and a hoppy ale or lager. The lived-in feel of Drop-In Brewing more closely resembles what you might think of as a traditional American bar. Its flagship beer, Sunshine & Hoppiness, is a refreshing golden ale.
Where to stay
Set among the forest, with its own lake, blueberry farm and ski lodge, Blueberry Hill Inn offers hiking, biking, skiing, trail running, snowshoeing, swimming and fishing, depending on the time of year.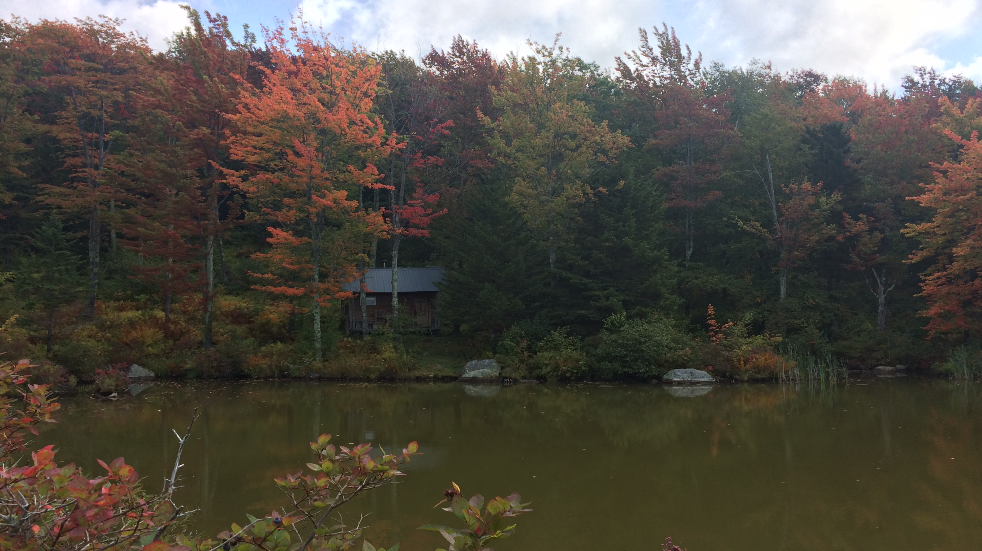 ---
NORTHWEST VERMONT: THE LAKE REGION
The lakeside town of Burlington is Vermont's second largest. With a university and lots of bars, restaurants and cultural venues, it attracts a younger, active crowd. It's also home to state senator and former presidential hopeful Bernie Sanders, whose leftist politics are popular with many Vermonters.
See the lake from a bike
Hire bikes from non-profit Local Motion and cycle the Burlington Bike Path alongside Lake Champlain, until crossing over it on the purpose-built three-mile Colchester Causeway, to reach the islands in its centre. It's a flat, 30-mile, three-hour round trip to the island, with plenty of beaches and scenic vistas for when you need a rest. Remember to ride on the right.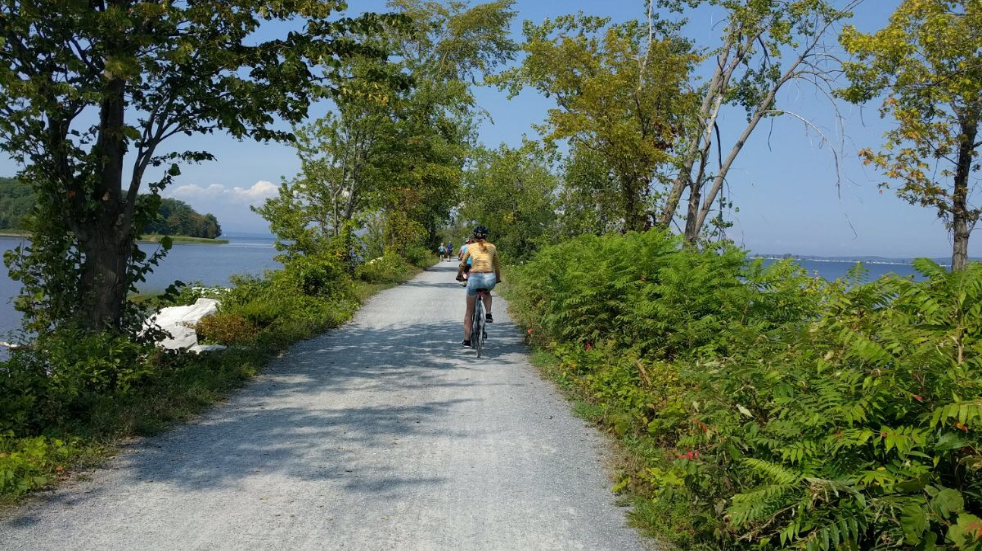 Artisanal delights
Nestled in the Mad River Valley ('mad' rivers flow north) is the Mad River Taste Place, a co-operative that helps small producers to grow their business. You can taste and buy products made by young cheesemakers, bakers, chocolate makers and other artisans.
Many of the same producers and artisans sell their wares at the Waitsfield farmers' market, where there is also live folk, country and bluegrass music. Visit the stall of Little Hogback Farm, which produces maple candy from its own small forest in Bristol, Vermont.
Where to stay
Check into the Mt Philo Inn, four eclectically decorated two-to-three bedroom suites with the feel of luxury cabins. From the porches, you can sit and enjoy views of nearby Lake Champlain and the Adirondack Mountains and climb the steep trail to Mt Philo's 968-foot peak for panoramic views (below).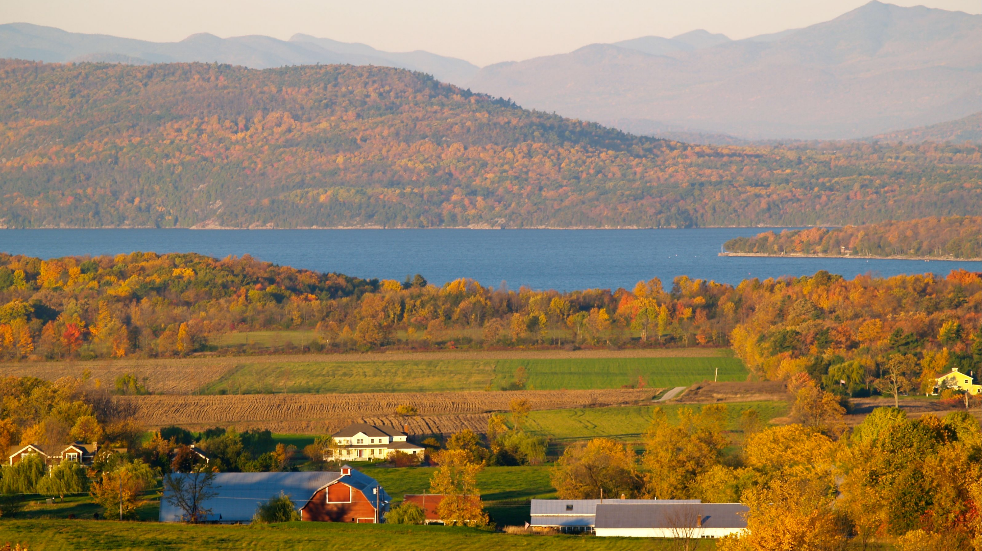 ---
NORTHERN VERMONT: MOUNTAIN COUNTRY
Just an hour from the Canadian border, the town of Stowe is another of Vermont's most popular ski resorts, but it has much to offer outdoorsy types all year round. A rare hub of activity, it has an alternative vibe, with a retro bowling alley and plenty of cosy après-ski hang-outs, whatever the season.
A taste of Austria
After leaving Austria but before The Sound of Music made them household names, Maria and Captain Von Trapp ended up in Vermont, where the snow-capped mountains and trees reminded them of home.
They set up the Austrian-style Trapp Family Lodge and introduced cross-country skiing to North America, expanding to include a brewery and 'bierhall' (below) serving traditional European-style beers and food, with far-reaching views. You might even see the youngest son, Johannes, who still lives there.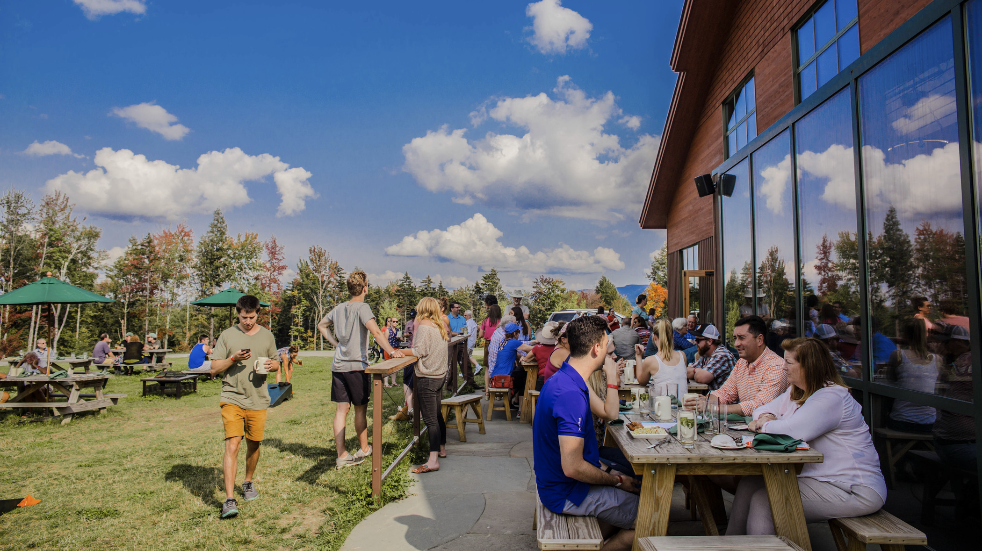 The best beer in the world
The Alchemist is perhaps Vermont's best-known brewery, famous for its flagship brew Heady Topper, an American double IPA recently voted best beer in the world. Always on tap at its Stowe brewery but not always available to take away, beer connoisseurs queue around the block to get their hands on some cans.
Rustic eats
Vermont is all about hearty, farm-to-table food and its bars and restaurants don't have to look very far for ingredients. For lunch, head to Lost Nation Brewing, serving guest beers and its own small batch brews in interesting flavours, with delicious, locally sourced American pub fare like Vermont sausage and smoked chicken dinners.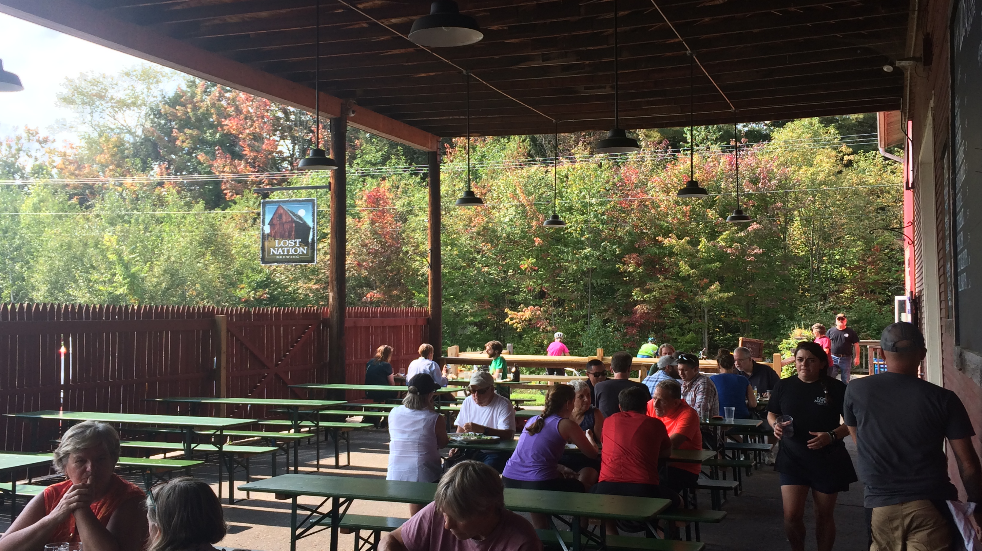 High spirits
Another non-beer beverage that Vermont excels at is gin. Bar Hill is a multi-award winning favourite. Made with juniper and its own raw honey, you can see it being made at the distillery but it's available in taverns and restaurants throughout the state. The Tom Cat gin is aged in American oak barrels, making it darker in flavour and colour. Buy a bottle to take with you for a taste of Vermont when you get home.
---
GETTING TO VERMONT
Direct flights to New York's JFK airport allow you to spend a night or two in the Big Apple on the way. From there, the most pleasant route north is by train. America's national rail service, Amtrak, offers comfortable travel to various destinations in Vermont, with a shuttle service in The Shires. For a stopover in New York, Yotel offers modern accommodation with views of the surrounding Manhattan skyline. It's a short walk to Times Square and the same or a quick cab ride to Penn Station, where you can catch the train. Burlington also has an airport with internal flights to New York.
Learn more about planning a trip to Vermont and get free travel guides at the official website.