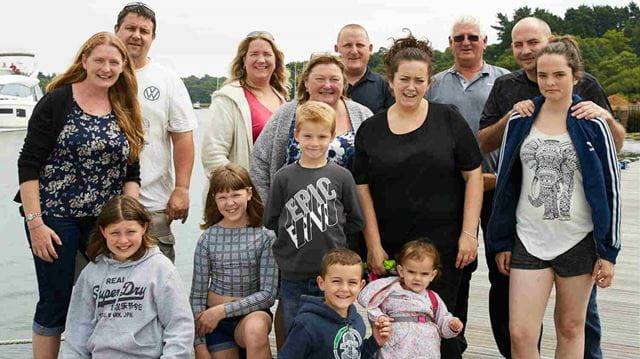 Did you know that there's a Boundless Camping and Caravanning Group that runs year-round rallies for members? Meet one family who have been joining in the fun for years.
It's obvious, sitting outside Claire Littleford's caravan with a mug of tea and chatting with her family, that they're a close-knit bunch – and that they know how to have a laugh. They're at the Boundless Camping and Caravanning Berkshire Group rally in Buckler's Hard, the New Forest.
Claire, her husband, Jon, and two children, Eloise and Evan, have joined her parents Di and Mel, her brother Tony, sister-in-law Becky and niece Brooke. Her cousin Sam is there too; "We came away with Mel and Di a couple of years ago and were hooked, so we got our own caravan," laughs Sam."
This is just one of the rallies that's run by the Boundless Camping and Caravanning Group. These rallies provide great value, great locations and a chance to meet with other enthusiasts. They take place all year round and to suit all tastes, from relaxing retreats to fun-packed activity breaks across the UK and Europe.
Every rally is organised by volunteer marshals, who ensure you receive the very best for your money. Suitable for caravans, motorhomes and tents, the rallies are a fab way to meet other members, bring your own families and friends along and join in with activities and social events for the whole family.
---
Find out how to entertain kids in the school holidays for less with Boundless
25 great family days out for under £20
Explore more with 15% off at Cotswold Outdoor with your Boundless discount
---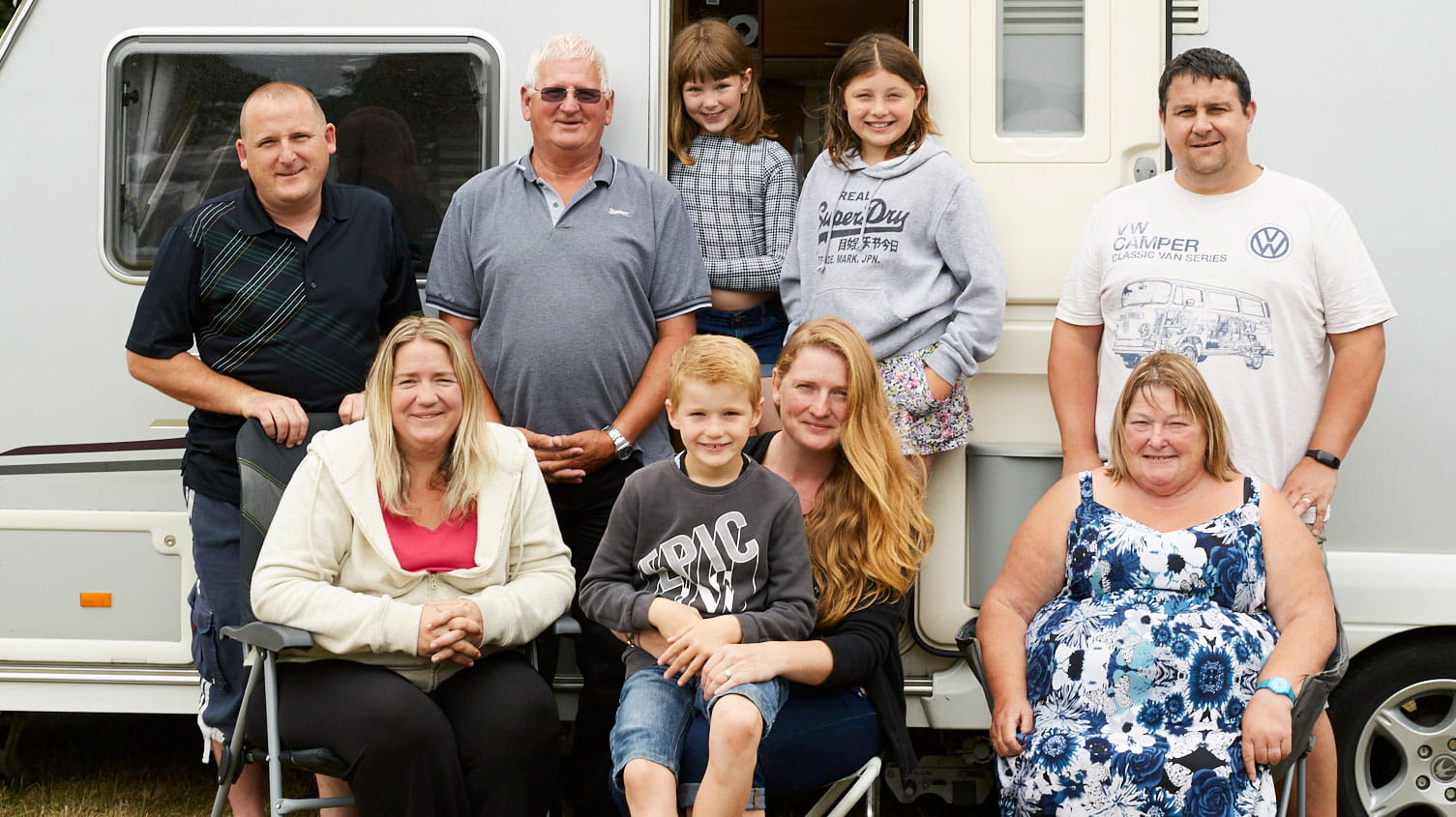 Rallies are an important part of family life for the Littlefords. For Claire, the best thing is "the sense of community – we all keep an eye out for the kids and you can easily get to know everybody here, if you want to." "It's nice to be in the outdoors and do lots of fun things," adds Becky's daughter, Brooke, and Eloise and Evan agree: "It's an adventure, there's always something new."
Caravanning is clearly in the family's blood. They've all organised, marshalled and generally helped to keep the Berkshire Group – where Mel is chairman and Claire is secretary – busy. "We all love it," says Di. "I call some of the other regulars my caravan family – we've been caravanning with them for 30-odd years." "Some of these people remember me as a child, and here I am with my own children – that's bizarre!" adds Claire. "Now they have the same relationship with our kids as they did with us – and that's great."
The benefits of caravan holidays
Mel and Di joined Boundless when Claire and Tony were young. "It was really prompted by taking the kids out for weekends and holidays," explains Di. "Money was a bit tight and it was ideal."
"I remember we built a couple of campervans before we had a proper caravan," recalls Claire. "Those are great memories." "What, holding on to the roof going over the Severn Bridge to stop it popping up, and sitting in the back corner because the wheel bearings had gone?" interjects Tony, laughing.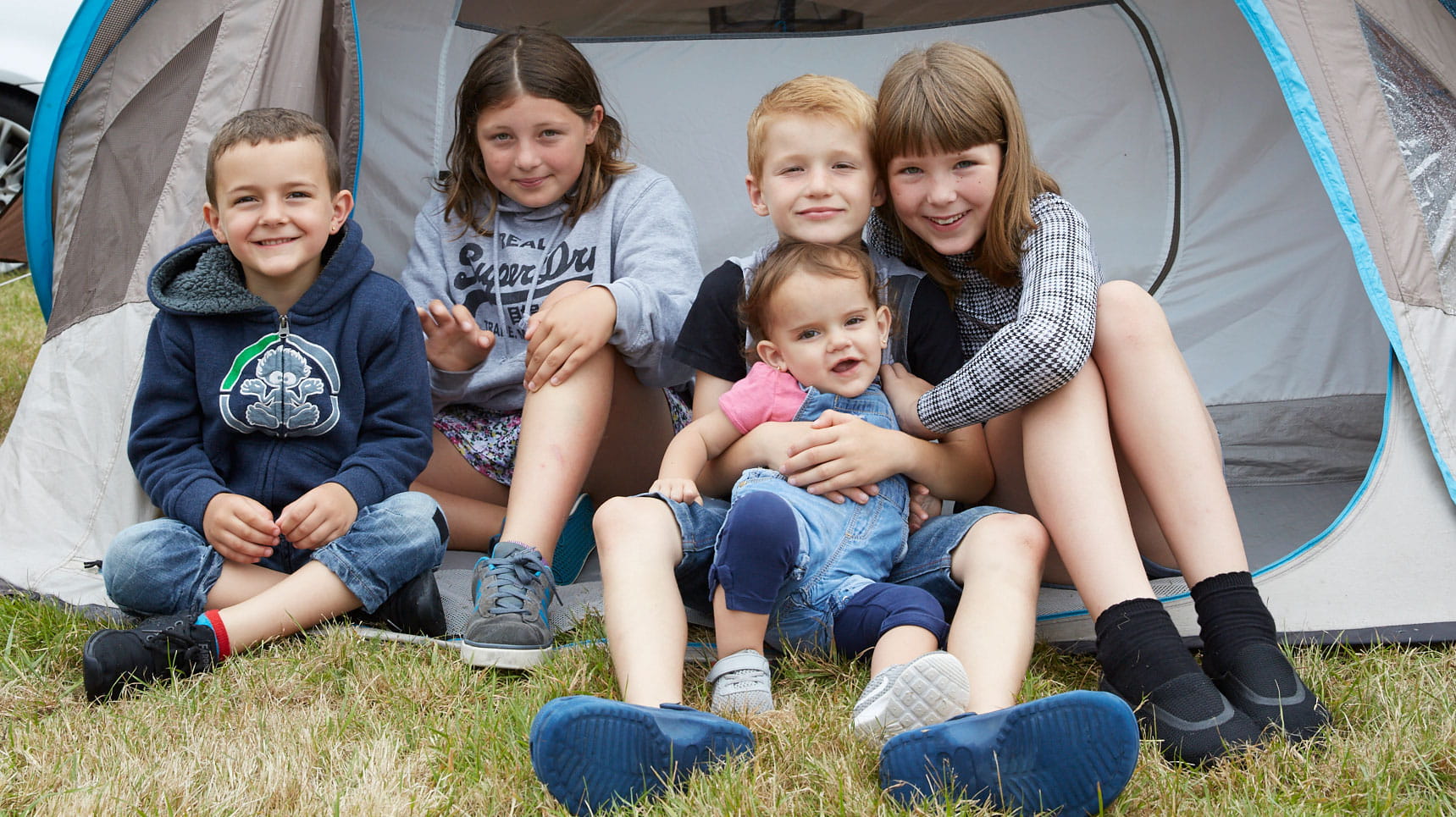 The family aim to get on as many Berkshire and Portsmouth Group rallies as they can – usually it's around 10 a year, although Mel and Di do more than that. The family agrees that it's when they're all together camping that they catch up properly. "Normal life's just a bit hectic, isn't it?" observes Becky. "When we do this, we all spend the weekend together, the kids are with their cousins and we really spend some quality time with each other."
"The Abingdon rally is great because it's very family orientated," Claire adds. "Last year we managed five generations at a rally when Dad had his 65th! Fort Widley's great for family time, too. Next we fancy going on a rally abroad together, as those tend to be in term time. That would be fun…"
The family has a seemingly endless supply of camping-related anecdotes and memories – there's much reminiscing and teasing about various exploits, mishaps and fun over the years. "It's getting to the point where the younger generation is starting to take up the baton," observes Claire. "If we don't, it will just die out so you have to take a bit on – the older generation did it for us and now it's kind of paying it back. We want our kids to be able to enjoy the experiences that we had."
Join the Boundless Camping and Caravanning Group
If you'd like to join in with a rally, check out the Camping and Caravanning Group page to see what's taking place in 2019, and find out how you can take part. "It's worth giving this a try, even if you've never been camping before," says Claire. "Sam came along with her family for the first time two years ago and now they've got their own caravan!"