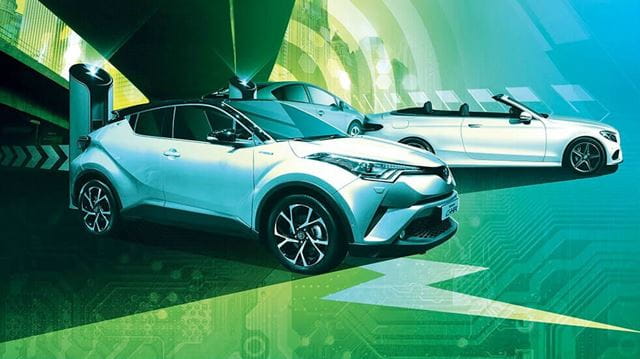 Electric cars have gone from niche interest to government policy at lightning speed. Plug in as we take a tour of the driving future...
What's the difference between electric cars and electrified cars?
Electric cars are electrified vehicles, but electrified vehicles are not necessarily electric cars – they include a range of hybrids, plug-in hybrids (PHEVs) and hydrogen-powered vehicles, which combine electricity with other forms of power.
The best electric cars on the market: the top 5 EVs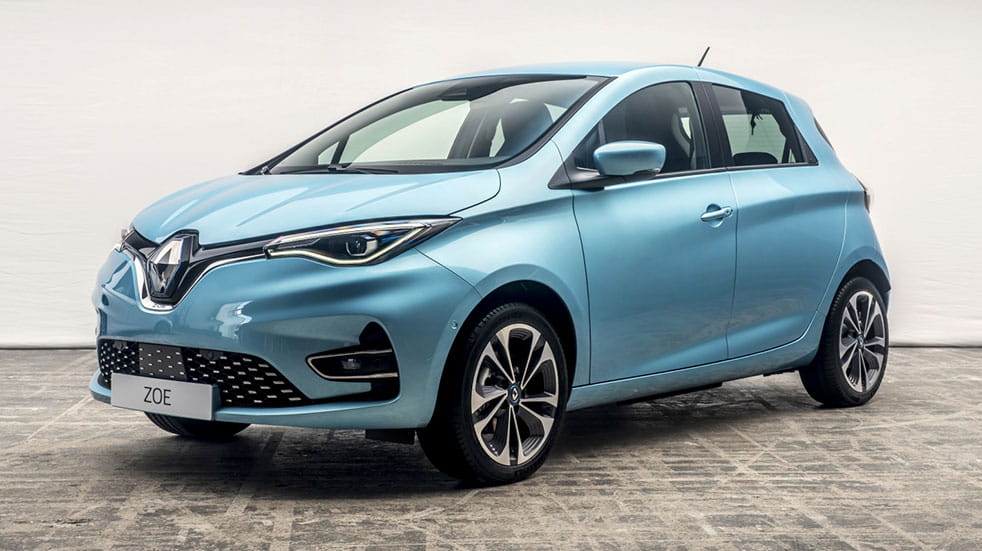 Renault Zoe
Range: 245 miles
Price from: £25,670
The popular Renault Zoe is now onto its second generation and third battery update. The result is an EV with a class-leading range, much improved interior, and sharper styling. Available with rapid charging as an option and a choice of two electric motors, the Zoe offers plenty of choice for buyers.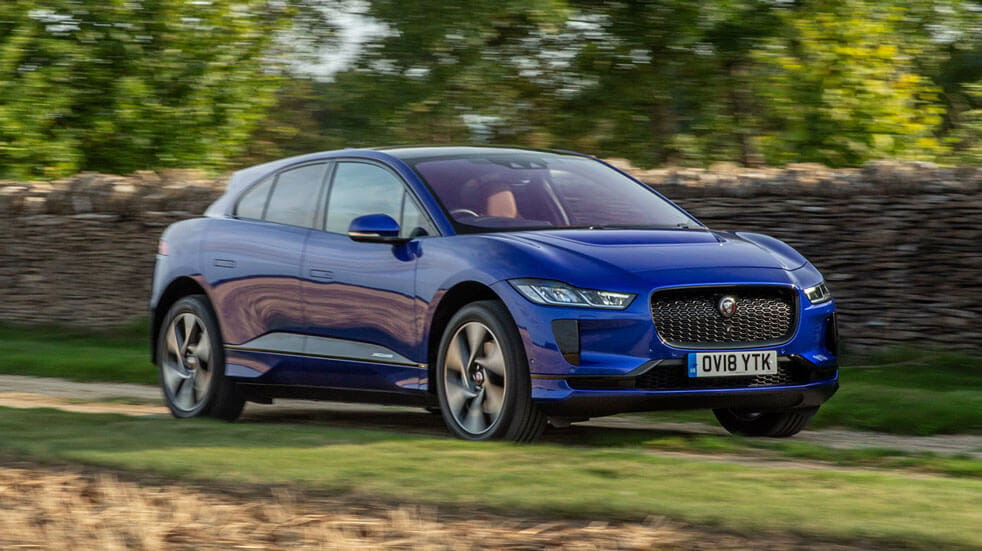 Jaguar I-Pace
Range: 292 miles
Price from: £60,995
Jaguar's first shot at the EV market is right on the mark. A winner of numerous awards, the I-Pace offers an excellent range, ultra-rapid charging, and a spacious interior. It's a 'proper Jaguar' to drive too – both comfortable and dynamic. The stylish Jag is one of the best cars on the market.
---
Read more from the experts on buying and living with electric vehicles
---
Kia e-Niro
Range: 282 miles
Price from: £32,995
Kia's e-Niro looks to offer the practicality of a family SUV with a no-compromise electric set-up. It succeeds, with a range normally reserved for premium models but at mass-market prices. Add in a cabin that offers plenty of space and a high level of equipment, and it's easy to understand the e-Niro's popularity.
BMW i3
Range: 188 miles
Price from: £31,850
The compact BMW uses advanced materials and futuristic styling to stand out from the crowd in every respect. Surprisingly practical for a small car, and subject to several powertrain and styling upgrades during its time on sale, the i3 is also great fun to drive.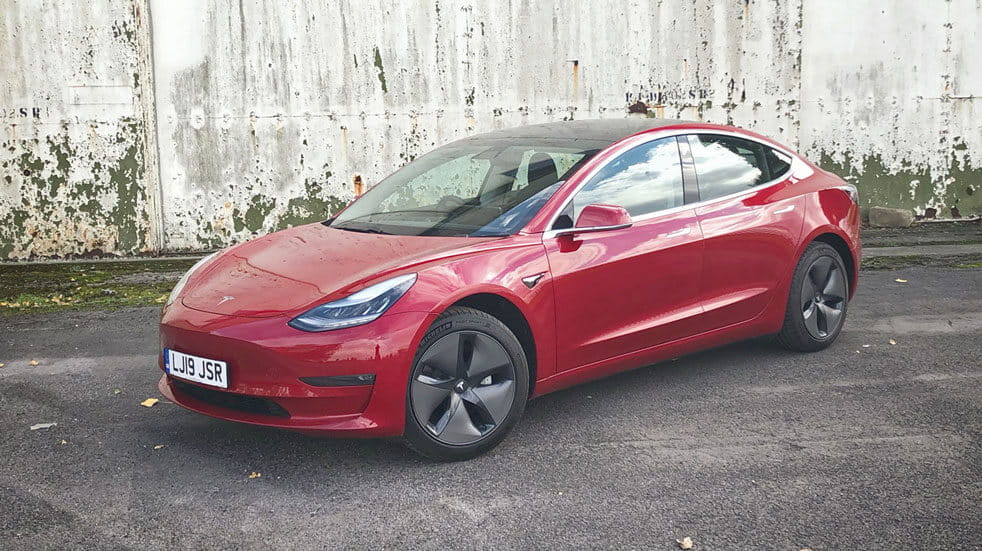 Tesla Model 3
Range: 254, 329, or 348 miles
Price from: £39,490
Tesla has gained a reputation for disrupting the market, and its Model 3 continues in the same vein. As the cheapest model in the Tesla range, the Model 3 competes with traditional German saloon makers, though as an all-electric rival. A minimalist interior and usual Tesla performance complete the package.
Read our expert review of the new Tesla Model 3.
---
The best electric cars on the market: the top 5 PHEVs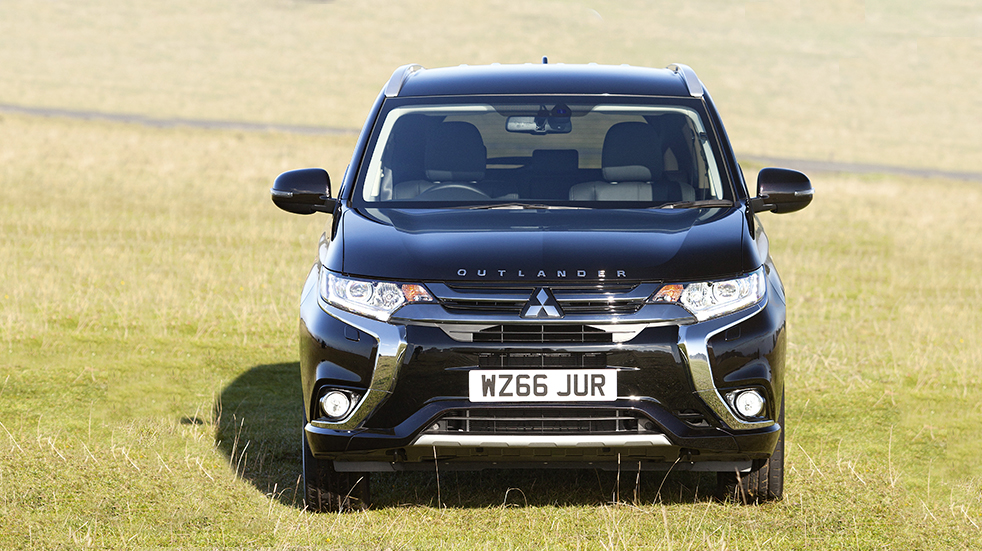 Mitsubishi Outlander PHEV
Electric range: 28 miles
Price from: £35,455
A runaway success story, the Mitsubishi Outlander PHEV is the UK's best-selling plug-in car. Regularly improved, Mitsubishi isn't resting on its laurels, and the large SUV provides plenty of practicality for buyers. A new, even more efficient engine/motor combination means its popularity is only set to continue.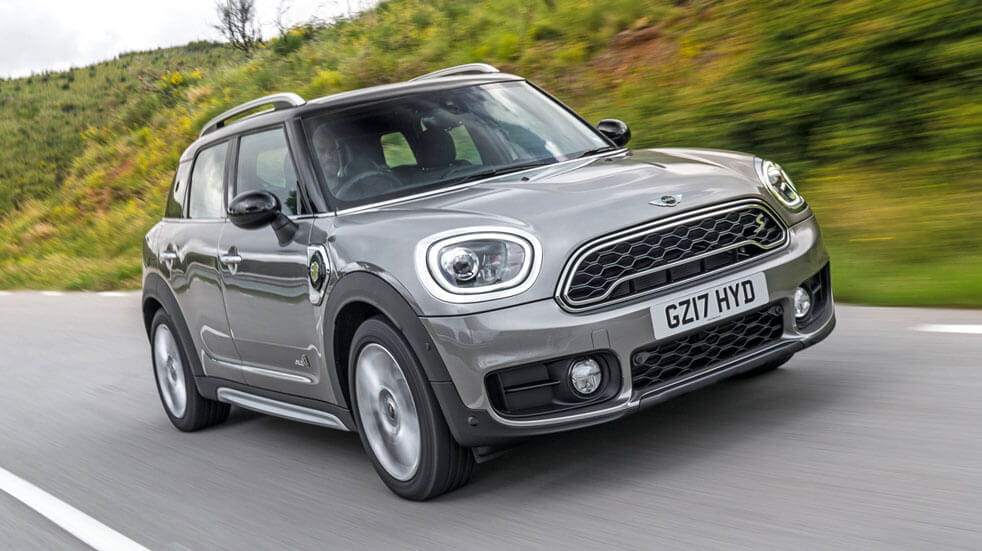 Mini Countryman Cooper SE
Electric range: 26 miles
Price from: £31,825
The Mini Countryman is one of the best crossovers on the market, and – with a PHEV powertrain – is also one of the most versatile. Distinctive 'Mini' styling, plenty of space, and a reasonable electric-only driving range mean most trips can be completed in EV mode. As it's a Mini, it even drives well.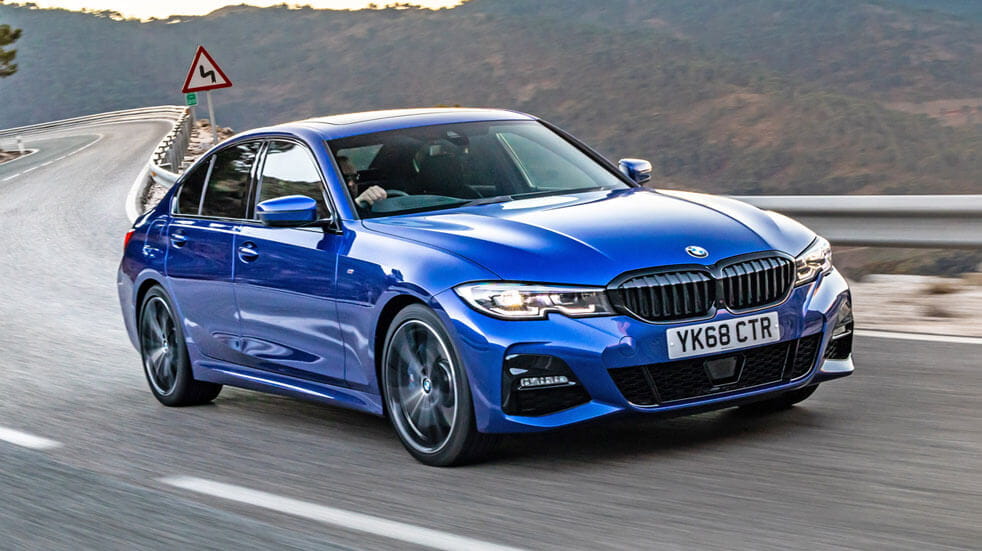 BMW 330e
Electric range: 37 miles
Price from: £37,875
BMW's 3 Series is almost the quintessential compact executive saloon. As such, a plug-in hybrid model is an important option, and BMW has made an excellent one. Now in its second generation, an improved electric powertrain combines brilliantly with the generally superb 3 Series.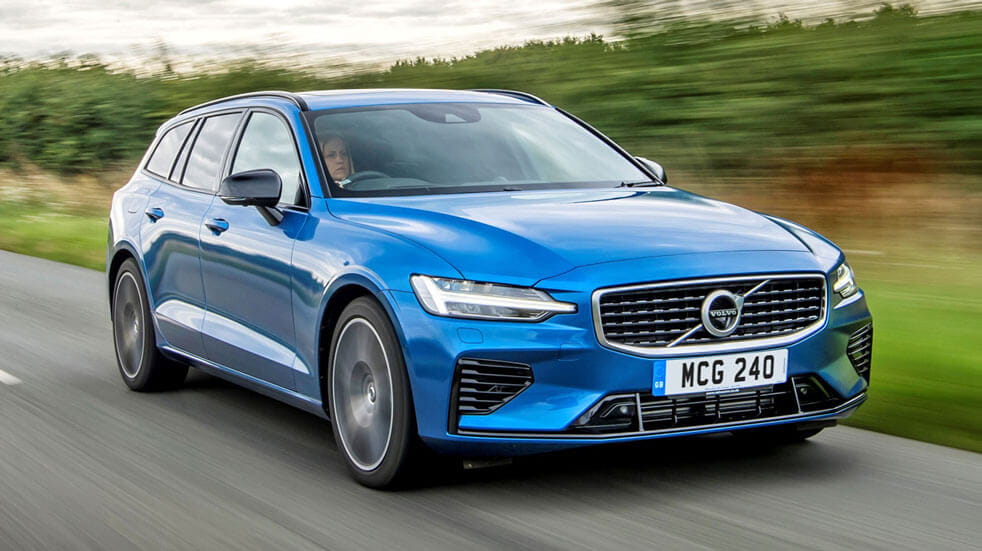 Volvo V60 Twin Engine
Electric range: 34 miles
Price from: £50,905
In truth, a number of Volvo PHEVs could be in the V60's place, but the estate has been picked since it offers a great combination of practicality, price, and electric range. As useful as you would expect a Volvo to be, the V60 combines pace and style into the plug-in package.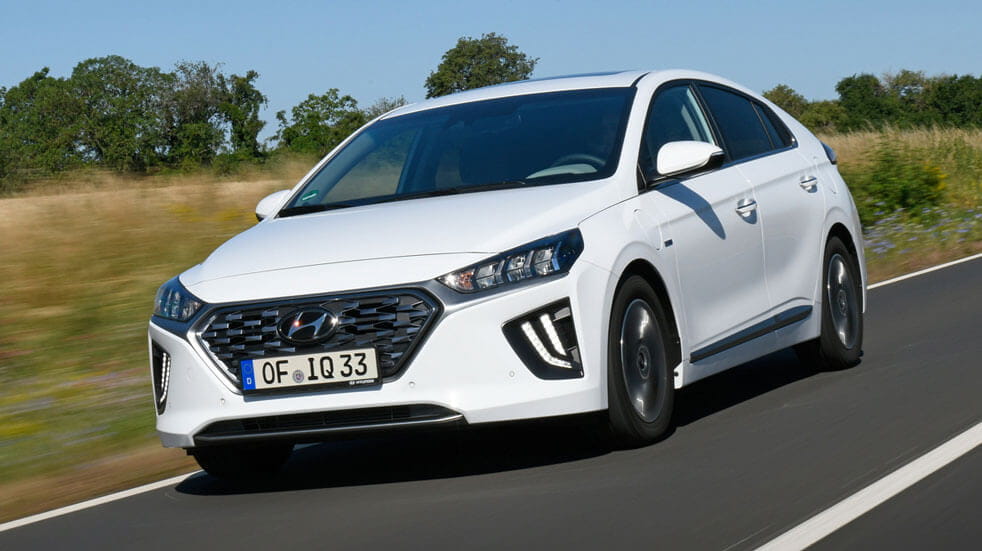 Hyundai Ioniq Plug-In
Electric range: 39 miles
Price from: £29,950
If efficiency's your thing, they don't get much better than the Hyundai Ioniq range. Also available as a conventional hybrid and pure-electric model, the Plug-In blends an excellent electric-only range with an efficient engine. Fuel costs are extremely low, especially when charged regularly.
---
The best electric cars on the market: the top 5 hybrids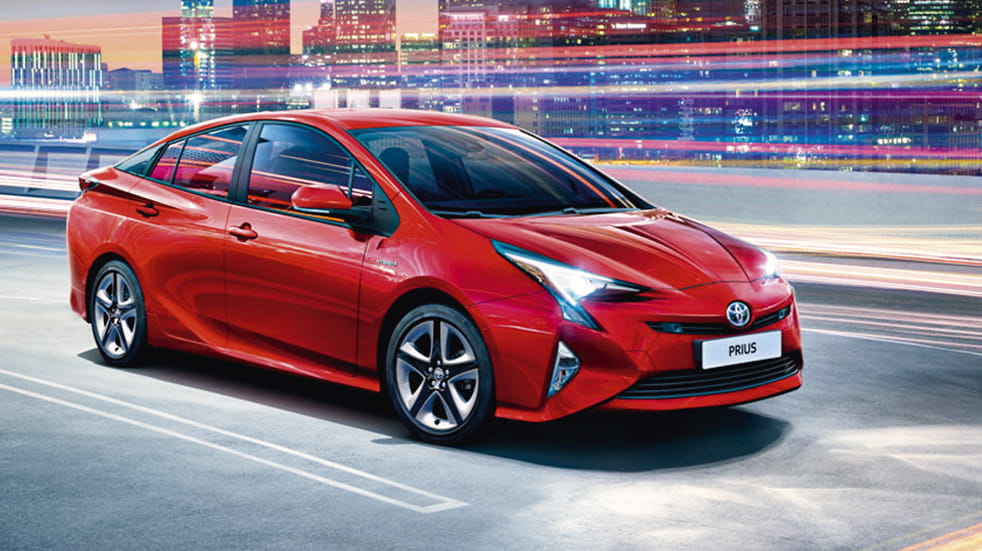 Toyota Prius
Price from: £22,795
Like its PHEV stablemate above, the Ioniq Hybrid returns excellent running costs, but without being overtly 'hybrid'. With the looks and practicality of a conventional family hatch, the Ioniq gets on with its job of saving drivers money quietly and efficiently.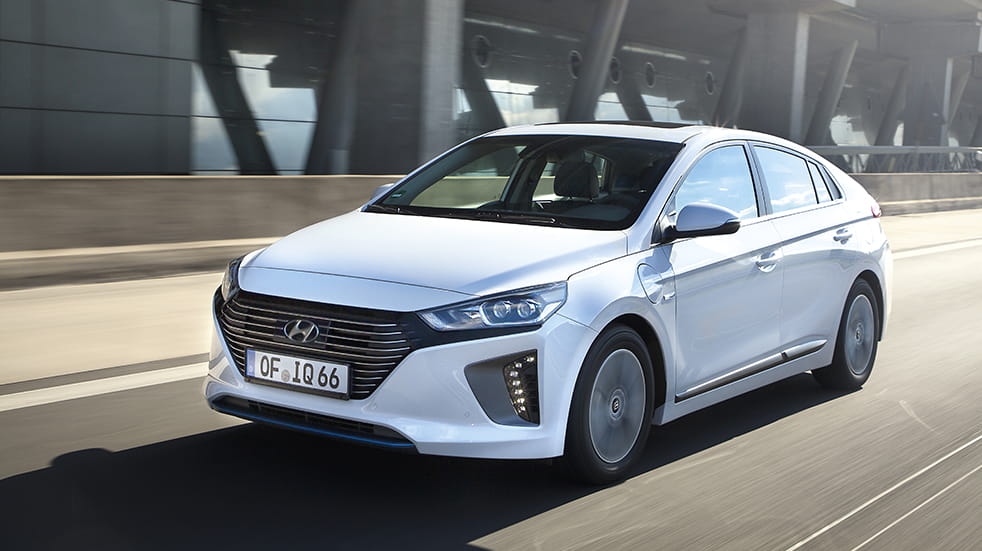 Hyundai Ioniq Hybrid
Price from: £22,795
Like its PHEV stablemate above, the Ioniq Hybrid returns excellent running costs, but without being overtly 'hybrid'. With the looks and practicality of a conventional family hatch, the Ioniq gets on with its job of saving drivers money quietly and efficiently.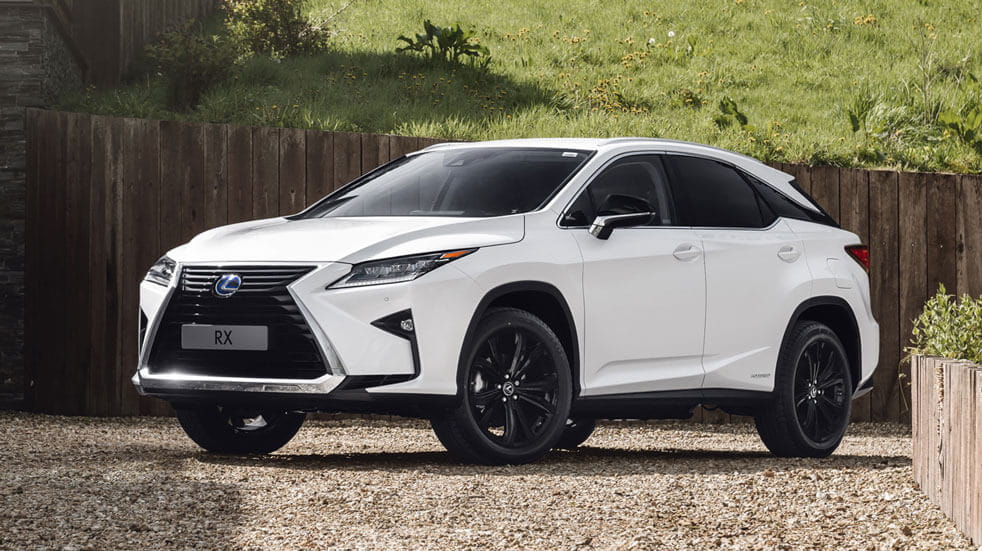 Lexus RX 450h
Price from: £50,500
There are few more comfortable cars on the road, hybrid or otherwise. The Lexus RX is available as a five- or seven-seater, and returns surprisingly good efficiency figures thanks to its hybrid systems. The large Lexus SUV will waft along beautifully, with diesel-like fuel economy but improved refinement.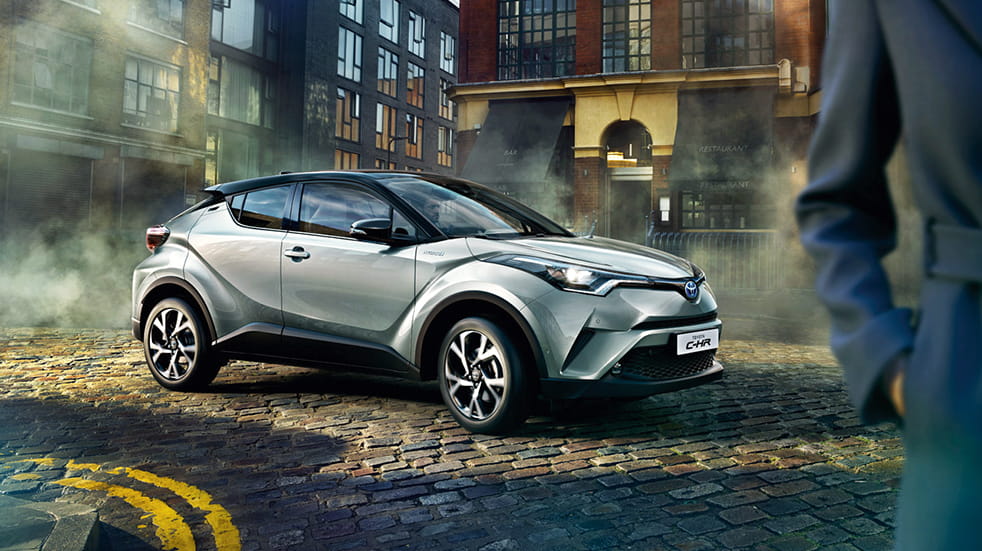 Toyota C-HR
Price from: £25,625
The C-HR uses the hybrid systems of the renowned Prius, but wrapped up in the sharp suit of Toyota's compact crossover. It's almost as efficient as the Prius, but better to look at and more popular with younger buyers. A choice of two hybrid options are available.
Lexus LC
Price from: £78,150
Your eyes do not deceive you; the low-slung Lexus LC is available as a hybrid. It's a sensational car to look at and drives fantastically. The Lexus feels like an old-fashioned Grand Tourer – a car that can cobble up distances – but with a very modern take on the tradition.
---
Electric vehicles glossary
EV Pure-Electric Vehicles, eg Nissan Leaf

Run only on one or more electric motors for propulsion over a reasonable distance. Powered by a battery, recharged by an external plug.
PHEV Plug-in Hybrid Electric Vehicles, eg Mitsubishi Outlander PHEV
Can run for a reasonable distance on electric power, but have an internal combustion engine for support. Most are powered by the electric motor, engine, or both. Can be recharged via a plug and refuelled conventionally from a petrol station.
REEV/EREV Range Extended Electric Vehicle – Extended Range Electric Vehicle, eg BMW i3 REX
An EV with an on-board generator. Can be recharged from the mains or via the on-board generator, though the engine never powers the wheels directly.
FCEV Fuel Cell Electric Vehicle, eg Toyota Mirai
Commonly hydrogen powered – uses an electric motor for drive. A small battery is charged using a fuel cell stack, which converts hydrogen stored in an on-board tank into electricity, emitting only water from the tailpipe. FCEVs take just minutes to refuel from a filling station.
Electrified vehicles
A model with an electric motor that can power the vehicle by itself for short periods, or that boosts the performance of the engine. Either hybrid or mild hybrid, see below.
Hybrid, eg Toyota Prius
Conventional hybrids use a combination of electric motor and internal combustion engine for power – often able to run on motor, engine, or both. Unable to be charged externally, a small battery stores charge generated by the engine or under braking.
Mild hybrid, eg Suzuki Baleno
Uses an integrated starter motor and small battery to improve the performance of an engine under load. The motor is also used to restart the engine and pull away, along with stop/start technology.
Where to charge your electric car
Zap-Map.com is an EV charge-point mapping provider, lists all publicly available points in the UK and Ireland.
LV= comprehensive car insurance will cover your electric-powered car. It has a 5-Star Defaqto Rating – and Boundless members can get an exclusive discount on its public prices.
---
Chris Lilly has written about motoring since 2006, and now profiles the electric car sector for NextGreenCar.com – the UK's No 1 green car website, offering news, advice and reviews.
Illustration: Andy Potts