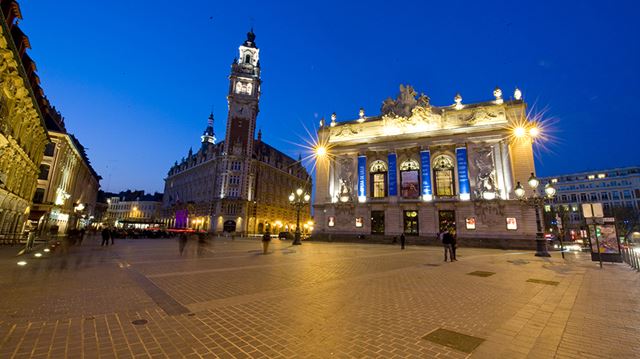 ---
This time, when we dock in Calais, we go where few travellers have gone before: we follow signs for Centre Ville. Later, we will first follow the coast and then dip inland for a road trip of unsung attractions around France's 59th (Nord) and 62nd (Pas-de-Calais) Departments.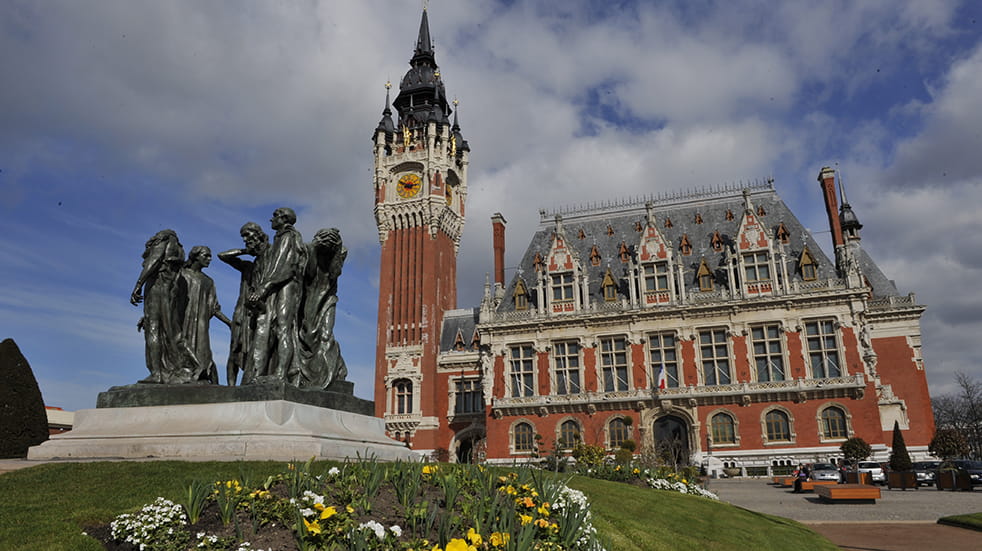 Sitting on a canal-ringed island is Calais old town, rebuilt from the rubble of the Second World War. While there are undoubtedly prettier places, Calais' history grips you immediately on the Place du Soldat Inconnu, where Rodin's Les Bourgeois de Calais (1889) stands proudly at the foot of the Neo-Flemish Town Hall and its 75m-high belfry [pictured]. The statue immortalises six heroic burghers who laid their lives on the line in 1347 to save Calais from the clutches of King Edward III.
This town has always been a survivor. More emblematic of Calais' recent cultural renaissance is the International City of Lace and Fashion museum, in the old Boulart lace-making factory. Here, you can take a spin through the history of the local textile-making industry – from the first looms smuggled over from Nottingham in 1816 to the filigree couture creations by Chanel and Gaultier.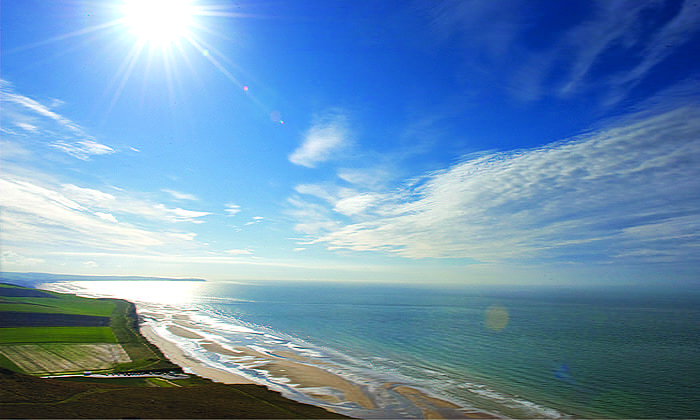 From Calais, the coastal D940 road dips and rises to the twin headlands of Cap Blanc-Nez (White Nose) and Cap Gris-Nez (Grey Nose). Walking along these wind-lashed heights, you can see why this is called the Opal Coast: Its opalescent, ever-changing light was once a source of inspiration for artists like Turner, Boudin and Manet.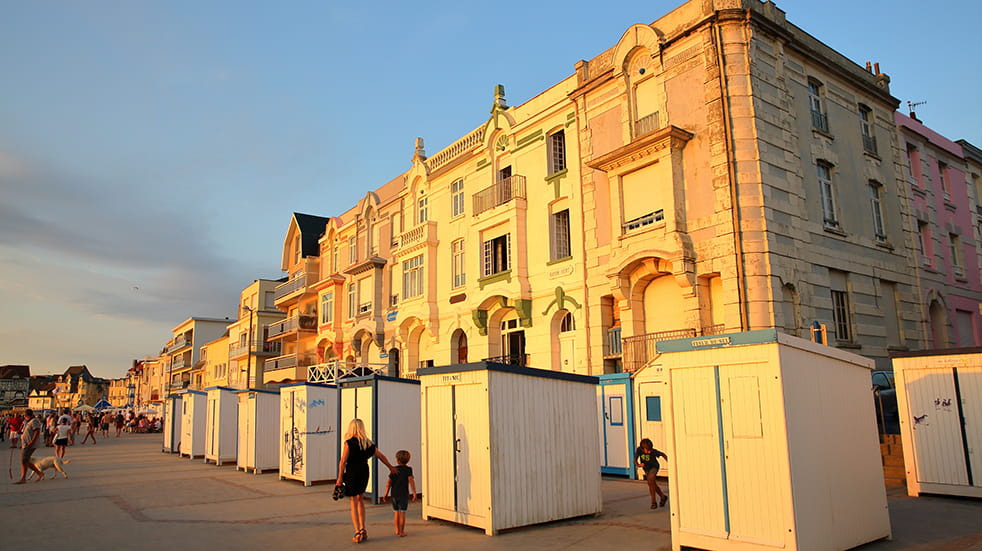 We continue through seaside towns like Wimereux [pictured], with its Belle-Epoque era architecture and promenade studded with pastel-coloured villas, and soon arrive in Boulogne-sur-Mer.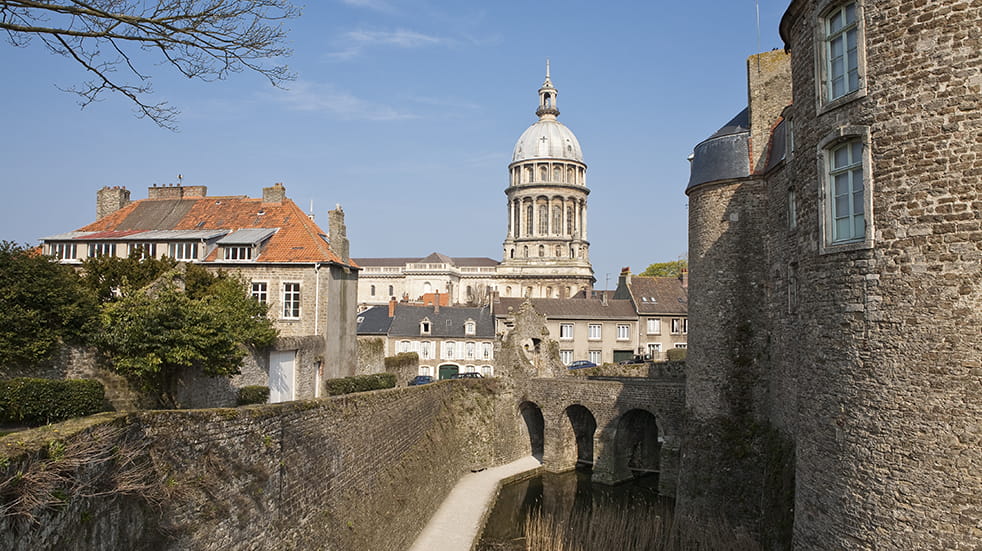 Boulogne-Sur-Mer [pictured] has been luring beach-going Brits across the Channel since Victorian times and was, in deed, a favourite destination of Charles Dickens. Down on the beach, sand-yachters dart along the broad strand, buoyed by stiff breezes. Above it, parents usher their over-excited kids into one of Europe's biggest aquariums, Nausicaá, where sea lions, penguins, sharks and rays splash about in huge wrap-around tanks.
But we are here to see the walled medieval Ville Haute, where cobbled lanes twist up past cafés and shuttered stone houses to the Château-Musée, a 13th-century castle with a marvellous cache of Egyptian mummies, Greco-Roman artefacts and Boudin and Courbet artworks.
Afterwards, we amble down to rue Thiers, home to that greatest of French cheese shops: Philippe Olivier. Tangy Maroilles, stinky Vieux Boulogne, cheeses ripe and oozy, blue and crumbly – this is fromage as it ought to be.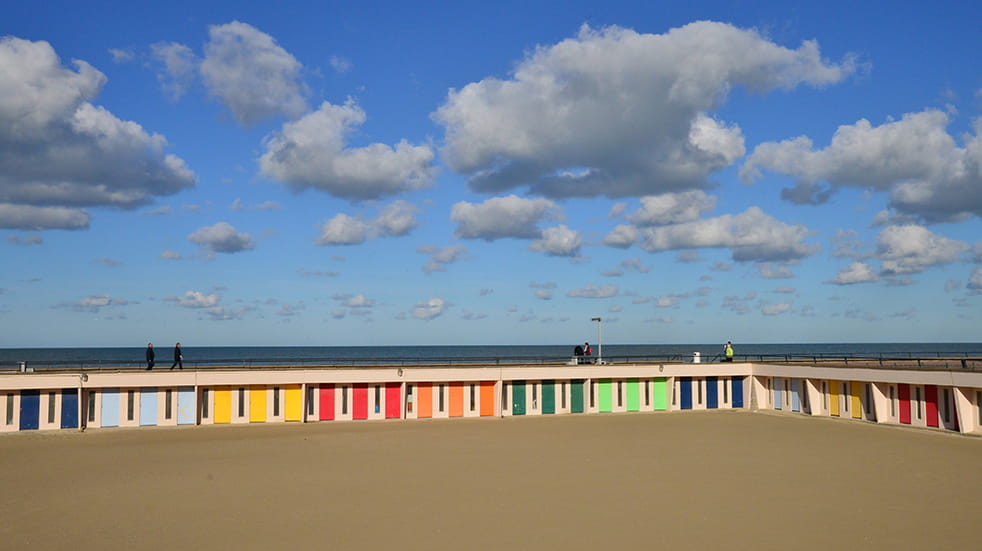 Back behind the wheel, we continue south past broad, dune-fringed beaches to Le Touquet [pictured], nestled amid pine forests and manicured golf courses. Brits have been coming here since Edwardian times. It was especially en vogue in the 1920s and 1930s, when luminaries like Winston Churchill, Edith Piaf and Ian Fleming enjoyed the Art Deco flair of the Westminster Hotel [pictured].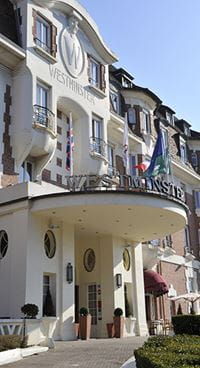 Though not quite as glamorous as back then, Le Touquet, or Paris-Plage as it is also known, still has a whiff of old-fashioned grandeur as well as a great beach and terrific food.
On Saturday mornings, the crescent-shaped market hall does a brisk trade in local cheese, fruit and veg, pâté and fresh shellfish. On any given day, you can pick up excellent wines at La Cave Touquettoise and jars of hearty fish and lobster soup at Pérard on Rue de Metz.

From Le Touquet, it's a 10-minute drive inland to the military cemetery in the neighbouring fishing town of Etaples. Here, a sea of 11,500 bone-white crosses is a silent yet powerful reminder of the British and Commonwealth soldiers who suffered and died here in two World Wars.

East of Etaples, country roads take us deep into the Seven Valleys, a rural region of marshes, cow-nibbled pastures and windmills, where life is woven around belfry-crowned market squares.
We stop in Montreuil-sur-Mer for a stroll around its 13th-century ramparts and higgledy-piggledy lanes; the inspiration for scenes in several Victor Hugo novels. Despite having a population of just 2500, Montreuil has two Michelin-starred restaurants: Château de Montreuil and Auberge de la Grenouillère.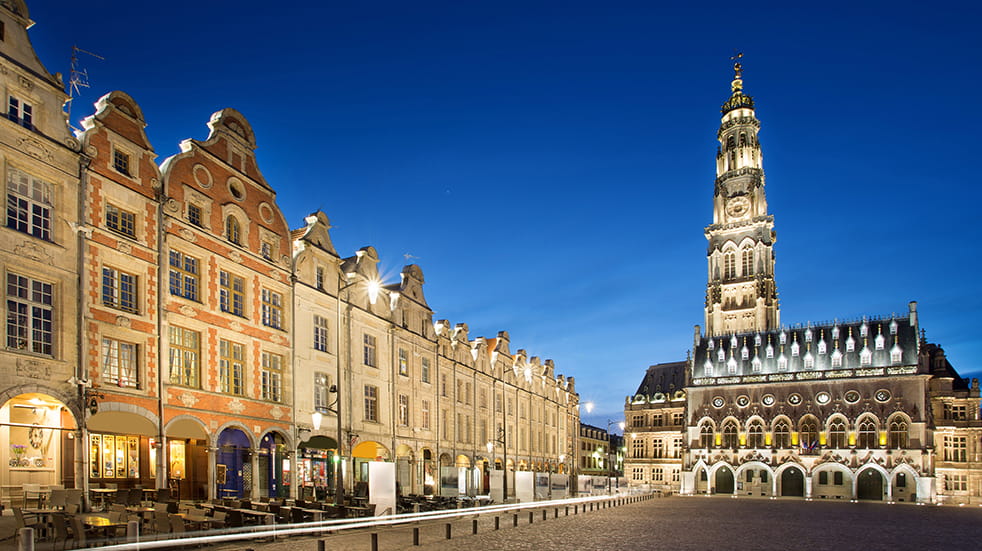 Meandering even further east brings us to Arras [Place des Heroes pictured], its pair of squares framed by arcades and step-gabled houses. Arras has a dramatic past. The town was almost razed to the ground during the Second World War when subterranean tunnels, such as the Wellington Quarry, were the secret hideout of British troops.
North of the town, the trenches, crater-scarred landscape and hulking limestone memorial at Vimy Ridge are sombre reminders of the atrocities of the First World War and the thousands of Canadians who perished here.
The landscape becomes hillier on the approach to Lens. But these are no ordinary hills; the giant pyramid-shaped, ashen mounds are in fact huge spoil heaps, dominating the Bassin Minier, a former coal-mining region poised for UNESCO World Heritage status. T
his is causing quite a stir, as is the new Louvre-Lens art gallery. The satellite gallery of the Louvre in Paris, opened in 2012, houses the semi-permanent Time Gallery, presenting 250 works from the Louvre collection, including Delacroix's Liberty Leading the People (1830). The first temporary exhibition will be devoted to the Renaissance, which seems fitting in a region that is reinventing itself and turning coal into culture.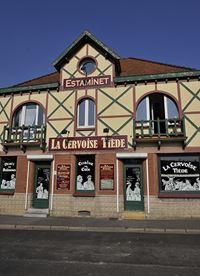 A short hop north of Lens in Bénifontaine is La Cervoise Tiède [pictured], an estaminet – or small café – in the best of Flemish traditions. Nord-Pas-de-Calais shares a border with Belgium, and the Flemish influence pops up all over the region.
Inside, you will find a cosy, hop-wreathed interior, staff whose jovial sense of humour might have come straight out of the Asterix comic books – some speaking Ch'ti, the local dialect – and the kind of old-fashioned pub games your grandparents might have played. We wash down a plate of carbonnade flamande, rich beef stew served with gingerbread (it works!), with locally brewed Ch'ti Blonde, a pale, fruity lager.

En route to Lille is the recently spruced-up and extended LaM modern art gallery in Villeneuve d'Ascq. Here, several Cubist paintings by Picasso and Georges Braque hang alongside surrealist works by artists Joan Miró and Paul Klee.
These are an enticing prelude to France's largest collection of Art Brut – or 'raw art', intended to be an antidote to 'fine art' – a movement of anti-conformist, largely self-taught artists spearheaded by Jean Dubuffet in 1948.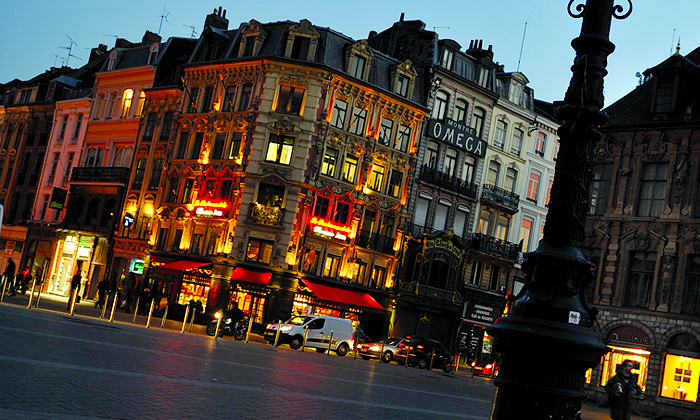 Dusk is approaching as we reach the city of Lille. Its handsome squares, Neo-Classical opera house and Flemish-Renaissance Vieille Bourse are just starting to light up, and as we saunter through the lantern-lit backstreets of Vieux Lille, we pass fancy boutiques, traiteurs (takeaway food shops), chocolatiers and patisseries.
Most irresistible of all is Meert, which since 1761 has been tempting locals, including Charles de Gaulle himself, with gaufres (waffles) filled with Madagascan vanilla cream. Though fairly plain on the surface, one bite is all it takes to realise what all the fuss is about; and you want more. It's the perfect metaphor for this charming corner of northern France.
Photography: Pete Goding