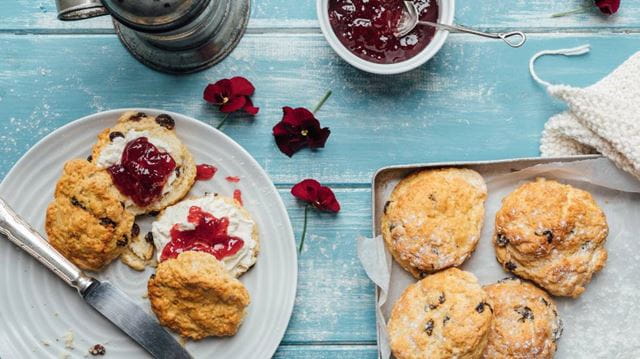 With around 10% of UK consumers following a gluten-free diet and 1 in 100 people living with coeliac disease, foods that cater to those avoiding wheat, rye and barley are big business.
In fact, Coeliac.org.uk reports that the market is worth around £835 million a year, so it makes sense that the gluten-free offering in supermarkets, cafés and restaurants is expanding – and not a second too soon. To mark Coeliac UK Awareness Week (which this year falls on 10–15 May) we're highlighting some classic British dishes that are 100% free of gluten. After all, why should you miss out on traditional meals, snacks and desserts when there are so many amazing options available?
From roast dinner essentials to afternoon tea sweet treats, here are 10 of the best gluten-free dishes to stock your kitchen with. Prepare to get hungry…
---
1. Yorkshire puddings
Traditionally made with plain flour, people with gluten sensitivities no longer have to miss out on one of the best parts of a roast dinner. Aunt Bessie's offers a premade mix to whip up some golden, crispy Yorkshire puddings. One pack makes 12, which should just about satisfy any gluten-free guests as you serve up on a Sunday. Make sure you top them with gluten-free gravy alongside some gluten-free sage and onion stuffing, plus all the usual vegetables and roast potatoes. Yum.
---
2. Pie crust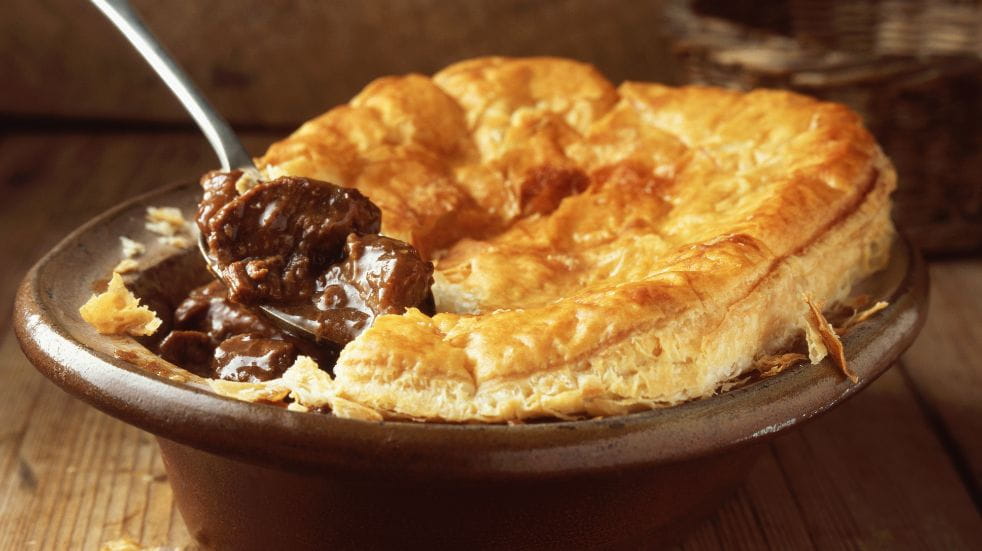 No matter if your pies are usually savoury, sweet or aren't pies at all (quiches and tarts are a favourite in summer) the search for a gluten-free base is no longer thankless. Sue's gluten-free Kitchen's shortcrust pastry is ready to be rolled into a perfect pie crust, meaning you can spend less time kneading a fresh pie dough and more time enjoying your dish. Why not try a rich steak and kidney filling, or go sweet with a summer fruit medley?
---
3. Victoria sponge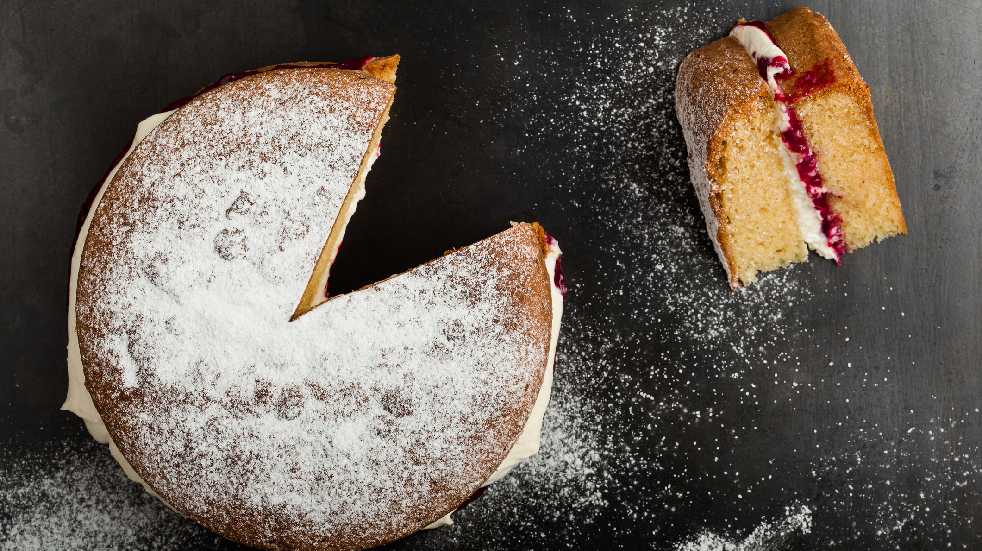 Craving something sweet? A classic Victoria sponge and a cup of tea is the perfect afternoon pick-me-up, especially in the summer months served with fresh strawberries. Now you can enjoy a treat that's completely gluten-free with ASDA's Free From Victoria Sponge Cakes, which are filled with tangy raspberry jam and smooth frosting. Coming in a pack of six, these would be perfect as part of a gluten-free afternoon tea or for a special occasion. But when they taste this good, the trouble will be not eating them all in one sitting.
---
4. Scones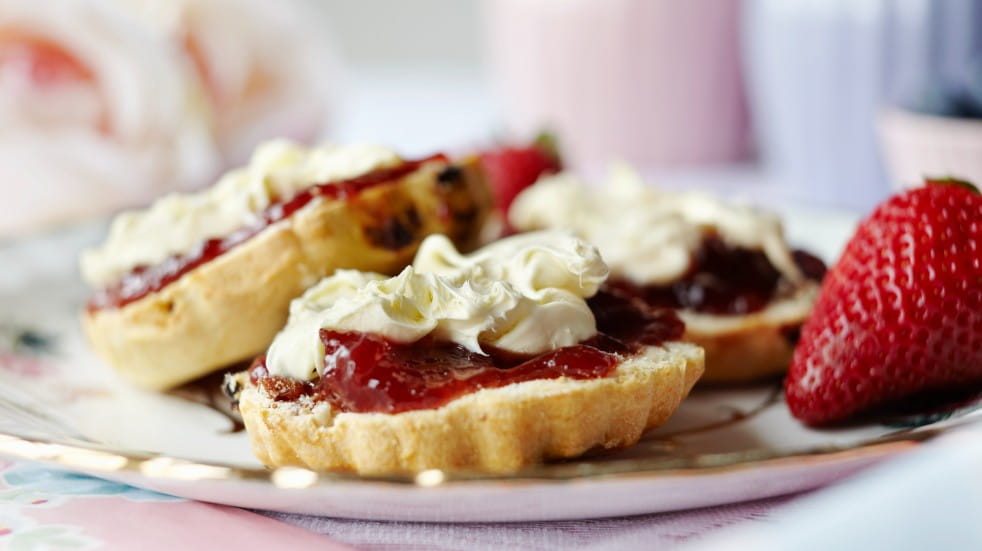 If you still have a sweet tooth, Marks & Spencer's Made Without scones should go down a treat. Made with orange-soaked sultanas, these gluten-free scones put a citrusy twist on the cream tea essential, coming in a pack of two for you to share with someone or enjoy all to yourself. These scones would be delicious topped with a zesty jam and clotted cream – but we'll leave the order of those two up to you.
---
5. Fish and chips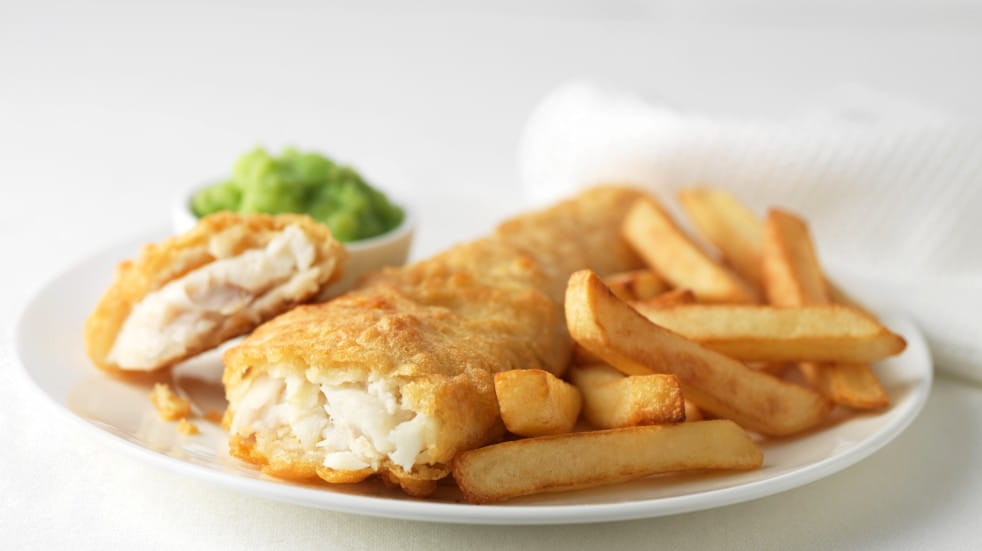 Because sometimes Friday nights call for salt and vinegar-soaked chips and mushy peas – but what about the fish? Luckily, Captain Birdseye's breaded fish fillets can be ready in the oven in just 20 minutes, made from Alaska pollock fillet and gluten-free breadcrumbs. That's quicker than the time it'll take for fresh chips to be fried. If it's really that crisp batter you're after, however, you may have to experiment with a homemade recipe – there are plenty online to choose from.
---
6. Pizza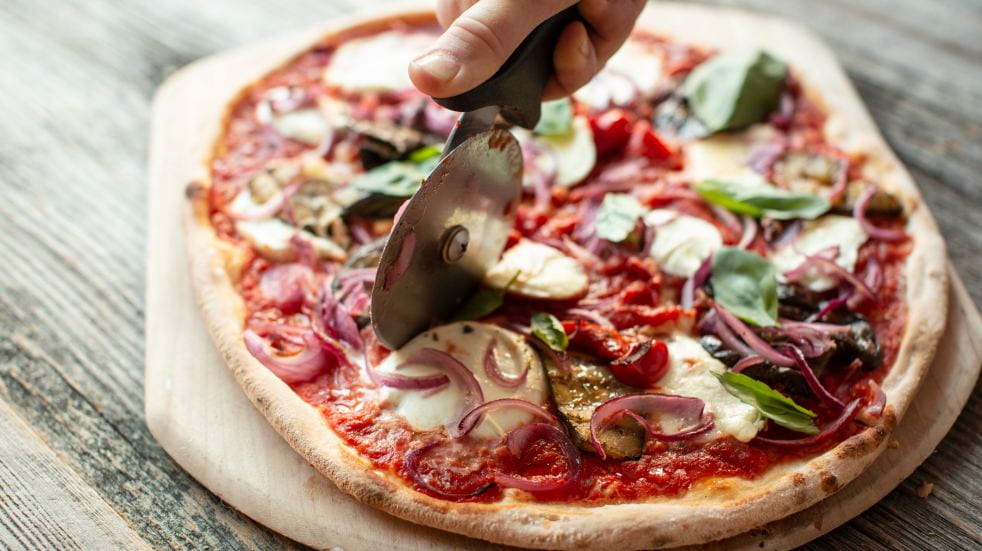 When you next go to order a takeaway pizza, you'll probably find a gluten-free crust as an option, and the same goes for supermarket pizza offerings. Dr Oetker's Ristorante range is always a popular choice, and now people with coeliac disease or gluten intolerances can enjoy the classic margherita flavour with mozzarella, cherry tomatoes and basil – and zero gluten. If you'd like a few more flavours, pick up Morrisons' own-brand gluten-free pizzas topped with spicy chicken, ham and pineapple or pepperoni.
---
7. Spaghetti bolognese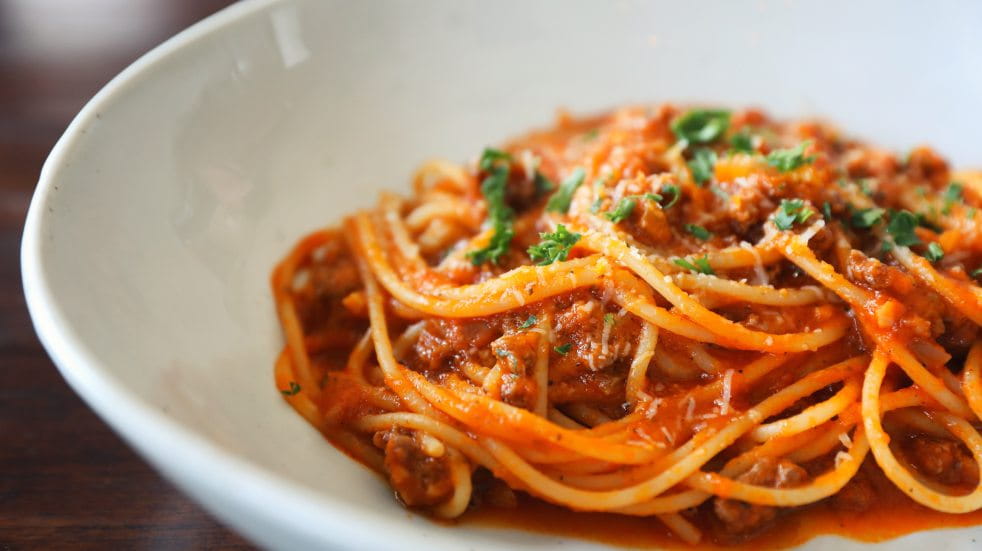 A steaming pan of bolognese, a grating of parmesan and a sprinkling of basil is all you need to top this gluten-free spaghetti, which is available for just under £1 at Lidl. But if you're in the mood to step outside of your comfort zone, look out for pastas made from chickpea flour, green peas or red lentils for a tasty twist on your typical meals. You could always serve this with some gluten-free meatballs, too, or stir up a carbonara sauce.
---
8. Toast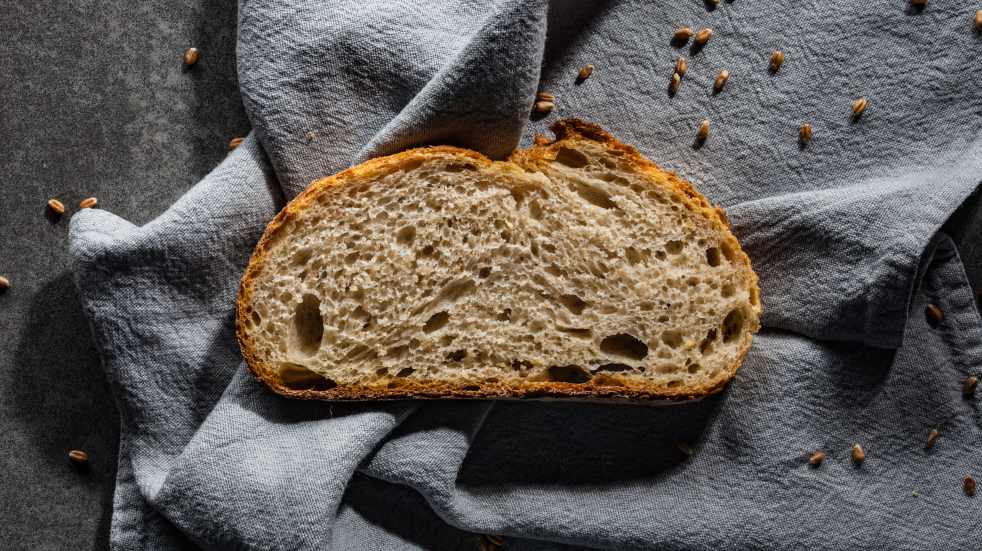 Whether you're spreading it thickly with jam and peanut butter, topping it with cheese or beans or are adding a couple of slices to a fry up, your bread bin is surely something you reach into often. There's no need to hold back if you live with coeliac's disease or a gluten sensitivity, as Waitrose makes everything from tiger loaf and sourdough to seeded cobs, rolls and sandwich thins. Just ensure you're serving everything with gluten-free sausages.
---
9. Porridge
While wheat, barley and rye are commonly known to be unsuitable for those with gluten allergies, oats can sometimes be forgotten about. Oats contain avenin, a protein similar to gluten, so you'll need to source a gluten-free variety of oats for your morning porridge. Holland & Barrett's gluten-free oats are carefully checked and packed to avoid contamination, which other porridge brands sometimes can't promise, and are perfect to top with fruit, nuts, seeds or a swirl of golden syrup.
---
10. Digestive biscuits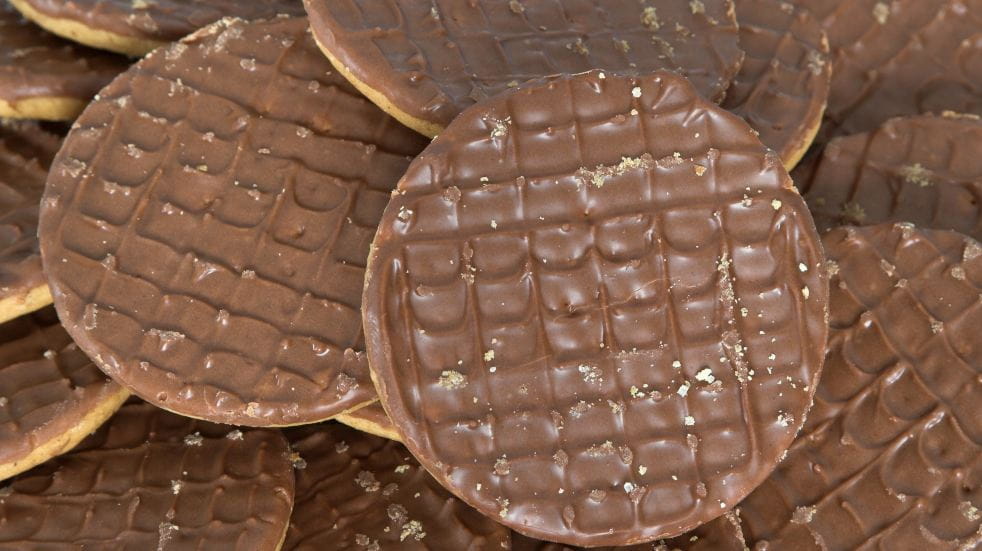 Sometimes all you need is a biscuit – and thankfully Co-op's Free From chocolate digestive biscuits should hit the spot. Made with oat flour and topped with Belgian milk chocolate, they are perfect to dip in your tea or for elevenses. If you're feeling creative the next time you're in the kitchen, why not make a chocolate tiffin tray bake or chocolate digestive cheesecake? The possibilities are endless with this humble gluten-free biscuit.
---
Do more with Boundless
To benefit from amazing offers, along with dozens of other deals on holidays, motoring services, experiences, shopping and more, join Boundless today. To find out how, visit our dedicated membership page.