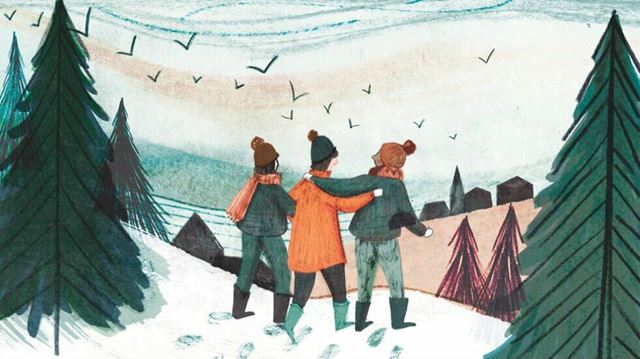 It may be 'the most wonderful time of the year' but many of us still struggle to fully enjoy the festive season. Here's how to keep calm at Christmas.
How is it that at the time of year when we need a serious break, we often find ourselves stressing out even more? The tradition of annual family blow-outs, where tensions that have been building up come to roost, is a staple of soaps such as EastEnders. This is no accident. You can go back as far as the early pagans to find the dead of winter was just the right time to release all the pent-up stress of an intense year. It may be 2018 now, but we're still human and the annual emotional purging of all our 'stuff' just keeps happening.
The problem here tends to be a result of bad planning and faulty expectations. Between September and January we tend to put our heads down and 'get on with it'. By the time we get to November, we're looking forward to finally getting a break in December. And by the time that comes around, we find that the challenges of concentrated release combined with family obligations can push many of us to breaking point. The perversely hilarious thing is that we do this to ourselves every year, forgetting how it was the year before!
Avoid family problems at Christmas
I have worked for many years as a psychotherapist helping people change old patterns that don't work so well into new patterns that work better. Therapy helps people rewire their minds to this purpose. Despite all this hard work and well-earned change, I can't tell you how many times clients go off for the winter holidays and come back exclaiming "I thought I was all better and then spent time with my family and I feel like a 12-year-old again!"
I don't wish to disparage families. Like my own, most of them mean well, but at the same time they often tend to see us as the people we once were rather than who we have become. All the psychological growth we've attained in the interim can collapse over a turkey dinner.
Remember to

look after yourself

The solution to this perennial problem is to accept families for who they are – a rich experience of difference, love, and challenge. Don't wait for the holidays: make sure you take good care of yourself throughout the year. Do this by taking time off and remembering to breathe deeply instead of holding your breath until that last week of December. That puts more emotional fuel in your tank to meet familial challenges when they come. Manage your expectations, too. Family gatherings can be full of love and fun – but they can also provoke old wounds.

Go with an open heart, but an acknowledgement that it may not be clear sailing all the way through. Be generous with your family, but also yourself. Going in with your eyes open won't just prevent an EastEnders-style blow-out, but could also result in a different and more fulfilling family holiday experience for everyone.

Dr Aaron Balick is the author of The Little Book of Calm: Tame Your Anxieties, Face Your Fears, and Live Free (Penguin/Rider, £6)