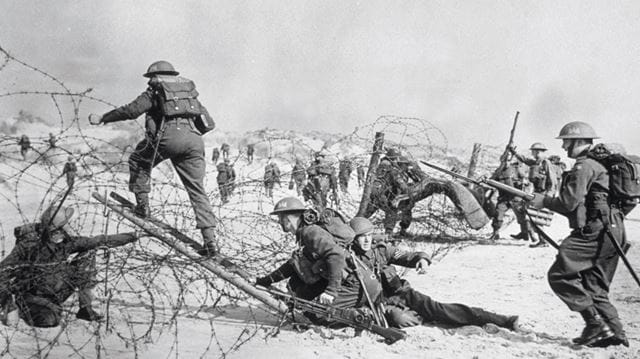 Around the UK and in France, discover how you can join the commemorations of our D-Day forces, with unique parades, festivals and flights.
On 6 June 1944, more than 150,000 British, American and Canadian troops sailed from England and landed on five Normandy beaches. Recognised as the beginning of the end of World War II, this was the first day of the battle to liberate Nazi-occupied north-west France, and there are many commemorations taking place this summer…
UK D-Day anniversary tributes
Portsmouth, home to the D-Day Story museum, will hold a series of events over five days including a seafront military parade, music from military bands and the Bournemouth Symphony Orchestra, a concert by the Military Wives Choir and the D-Day Darlings, a special fly-past and a Portsmouth Revival Festival. It will be the focal point of a national event on 5 June, when 300 veterans will travel to Normandy on MV Boudicca to honour the sailing of the D-Day fleet.
From Duxford Airfield near Cambridge you can watch the Daks Over Normandy flights, where over 30 planes from around the world will meet in England for the anniversary. More than 800 of the Douglas C-47 Skytrain aircraft, known as the Dakota, were used on D-Day and for the commemorations you can see these planes on the ground from 2 June before they fly to France.
The Dakotas will fly from Duxford on 5 June, carrying more than 200 paratroopers in WWII-style uniforms to Normandy's historic drop zones, where they'll jump out with military parachutes. For more details see Daks Over Normandy.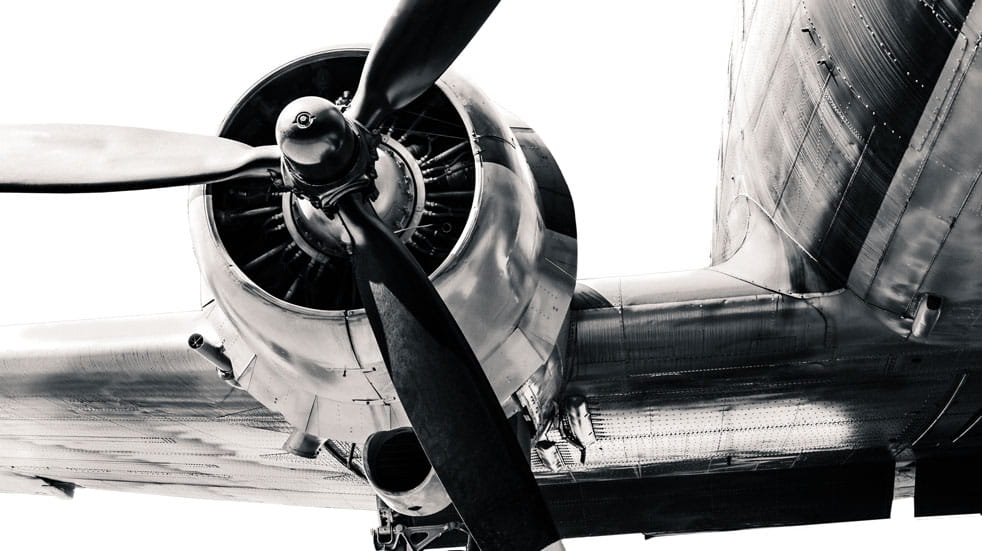 D-Day anniversary in France
Normandy will also be hosting a number of other commemorations, including fireworks on the beaches, an airshow and remembrance parades. You could visit a number of memorials too, including the Memorial Museum of Omaha Beach and the Normandy American Cemetery that overlooks Omaha Beach, with the graves of more than 9,000 American troops. Discover Normandy's D-Day events here.
The CSMA during World War II
The upcoming D-Day anniversary prompted club historian Peter Jones and archivist Bradley McCreary to sift through the club's records, with some fascinating results. The club virtually shut down during World War II, but it still managed to lend some money to the government to help with the war effort. Many members served in the armed forces and there is no shortage of fascinating and courageous war stories involving them.
One of these comes courtesy of Sixty Years On: 1944-45 Remembered by David Arnold, who was the editor of Motoring & Leisure, a former iteration of Boundless. Former member Eric Sellars was the father of Brian Sellars, the architect who designed Britannia House, the club's Brighton HQ. During World War ll, Eric served on board HMS Petard, a destroyer tasked with sinking enemy submarines.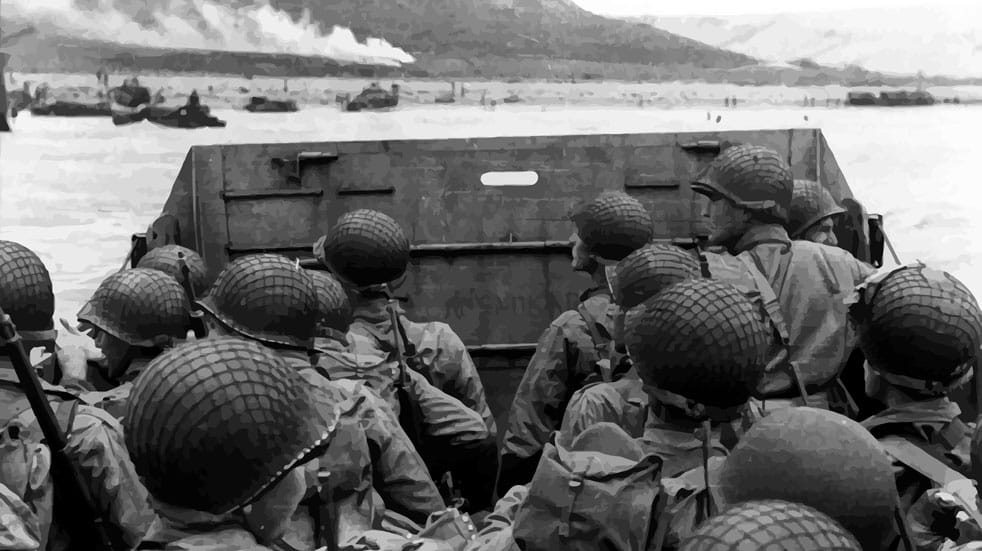 The story of HMS Petard
Eric Sellars was part of the ship's Submarine Warfare Team, which pursued and eventually made possible the capture of the German U-Boat U-559 in October 1942. His account tells how, after the U-boat's crew abandoned ship and it was forced to the surface, three HMS Petard crew members swam to the stricken submarine and climbed down inside it.
There, they found papers printed in water-soluble ink, managing to keep them dry before passing them on to other crew members – along with a machine from the control room.That machine was none other than the top-secret Enigma machine, and the papers carried the codes used to decipher messages. These were quickly dispatched to Bletchley Park, and the rest is history.
While this heroic endeavour isn't directly related to D-Day, many of you will know that cracking the Enigma codes played a significant part in turning the war around and making victory possible. The full story of HMS Petard, and other fascinating tales, can be found in David Arnold's book. Unfortunately, it's no longer readily available through bookshops. For more information on how to obtain a copy, email david.arnold@me.com.