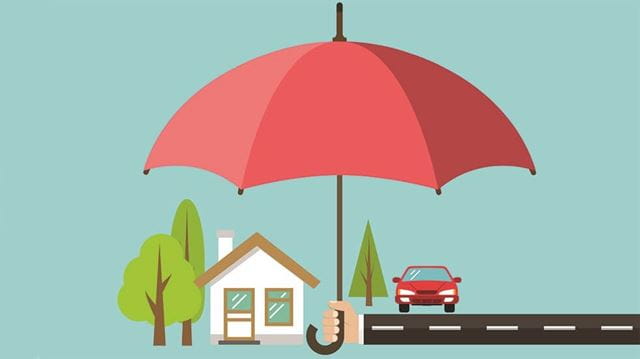 Compare quotes and policies to ensure your insurance offers the best cover for your home
The winter's bad weather is now behind us, but even if freezing pipes aren't currently on your list of things to worry about, it's a good idea to ensure your home insurance offers sufficient cover for all eventualities.
Research by Consumer Intelligence shows that the cost of home insurance rose by 8.5% in the last 12 months – almost three times the rate of inflation. It also suggests that the rising cost of repairs to damage from water leaks is partly to blame for the hike in premiums.
"Buying home insurance is about protecting yourself in case the worst happens," says Brian Brown, from independent consumer data provider Defaqto. "Your home and contents are likely to be your most valuable possessions, so it's important to ensure you're properly protected."
With that in mind, here are three things to consider when you're buying buildings and contents insurance:
How much cover do you need?
"First, make sure you know the value of what you are insuring and check the amount of overall cover for your buildings and contents," says Brian. This should be enough to cover the cost of rebuilding your home and replacing all your things. Check that individual limits for high-risk items like TVs and jewellery will provide sufficient cover. "Look for policies with extra add-ons such as home emergency cover," Brian adds. "These are sometimes included at no extra cost."
Does the policy include plumbing emergencies?
As potentially expensive problems, plumbing and heating shouldn't be overlooked and there's no point waiting until something goes wrong next winter to check if it's covered. Defaqto found that less than a quarter of buildings insurance policies include cover for home emergencies, such as leaking pipes or boiler breakdown, as standard – but over half offer home emergency cover as an optional add-on. A home emergency add-on may be a better option than a specific boiler insurance policy as it will cover you for a wider range of problems.
Cheapest isn't always best
As premiums rise, it's tempting to go with the cheapest policy you can find, but Brian warns that you should check the cover as you might realise this is a false economy. "Never buy a policy just because it is cheap," he advises. "Often you can find one with much wider cover for not very much more money." Check the excess, too, as the cheapest prices are often for policies with a higher excess, so if you have to make a claim you could end up paying more overall. Check what your home insurance includes with Defaqto.
Save on home insurance from LV=
Get an exclusive membership discount on 5 Star Defaqto rated home insurance from LV=. Its 24-hour emergency helpline can help with domestic emergencies at home, such as hot water or heating failure.