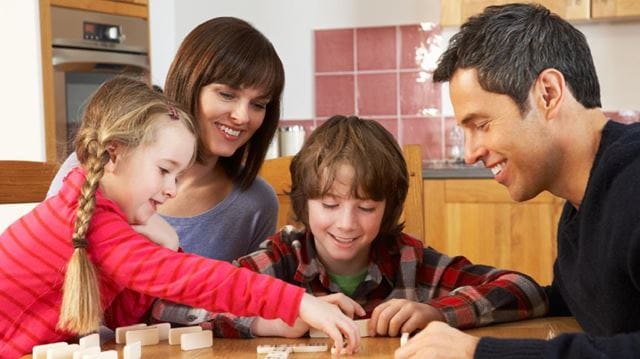 When you lead a busy life, it can be a challenge finding time for your nearest and dearest.
Whether it's due to work or school commitments, the endless list of household chores or people simply having different interests, the chance to engage with each other in any meaningul sense can easily pass us by.
However, here are numerous compelling reasons why spending quality time with your loved ones is important, from boosting health to building confidence. Here, we look at some of those reasons and share some ways that you can bond with different members of your family...
Note: some of the activities mentioned in this feature may be currently off-limits due to the coronavirus pandemic. To find out when restrictions are being lifted in your area, please check your local government website.
---
What is quality time?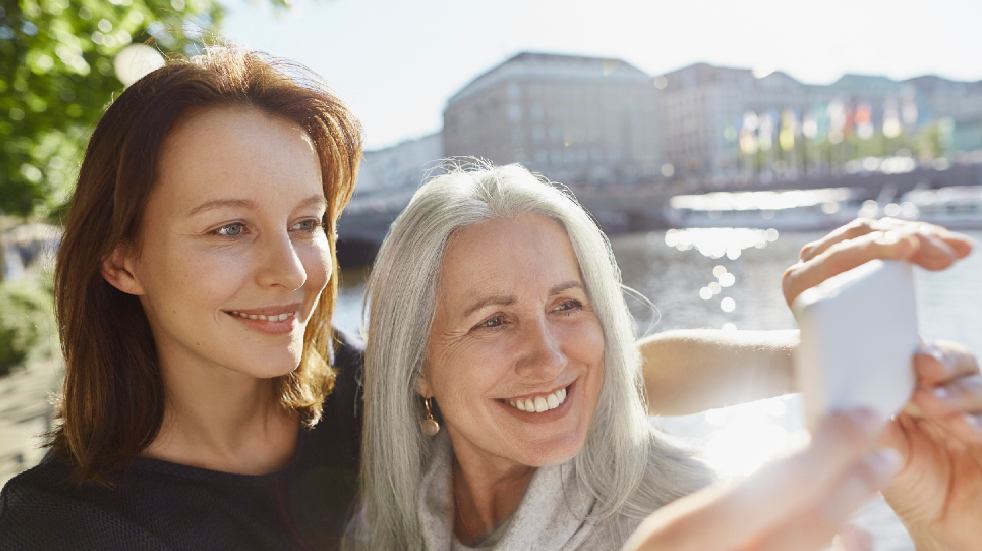 Even when you live in the same house as other people, it can sometimes feel like ships passing in the night, with different members of the family having their own commitments, schedules and interests. And even when you do end up in the same room, it can end up being what's known as 'alone-together time', with people either looking at their mobile device, reading a book or watching television.
As the name suggests, quality time means removing those distractions, enabling people to enjoy each other's company; to bond, build a relationship and offer each other support. While fitting quality time into your daily lives might initially meet resistance from a console-obsessed child, a surly teenager or a workaholic parent, it's well worth making the effort as the potential benefits are numerous.
---
Why is it so important to spend some quality time with your child?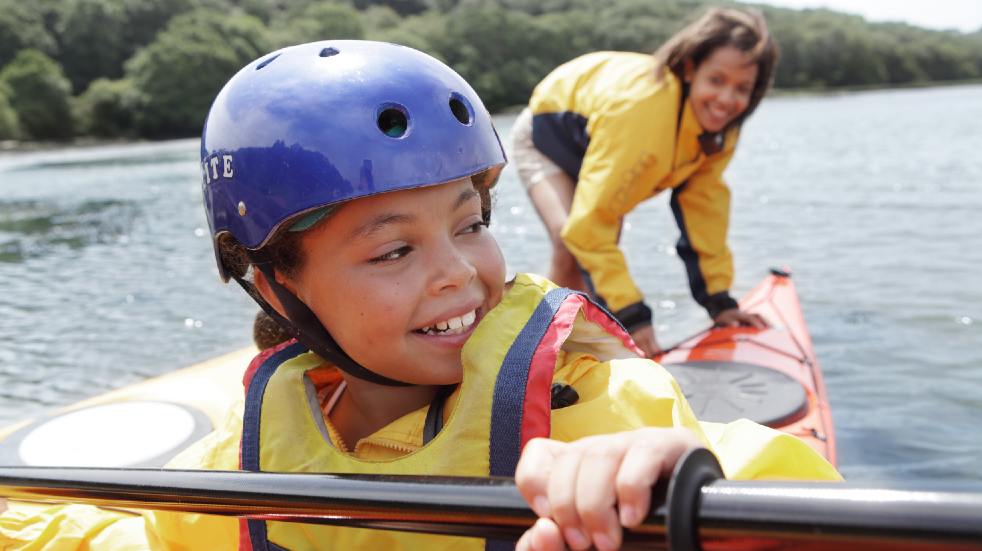 As a parent, there is always stuff to be done and responsibilities to take care of – but sometimes, too much time and energy can be expended in these areas, to the detriment of others. For example, in a recent survey, 78% of parents said that they put in extra hours at work, and nearly 50% said that doing so had an impact on their ability to spend time with their family.
The knock-on effects can be considerable. Studies have shown that spending time with your children – whether that's playing with them, reading to them or helping them do their homework – can benefit their behaviour, academic achievements and cognitive skill development. It can teach them the importance of good parenting, preparing them for when they have children of their own. And there is even evidence that children who miss out on this kind of engagement are at higher risk of developing obesity.
Spending quality time with your children (or grandchildren) can benefit you, too. Not only will it provide you with welcome respite from your daily routine; it can help you to better understand their needs, give you a renewed sense of purpose and – if your quality time together includes a physical activity – improve your fitness.
---
How to spend quality time with your child
There are a lots of different ways that you can enjoy quality time with your kids. Here are a few ideas to get you started: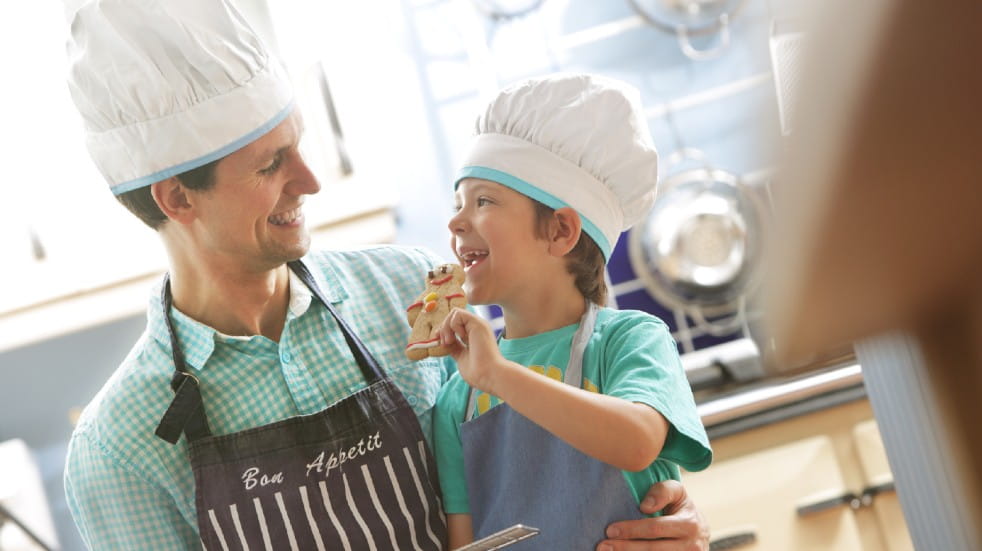 • Eat together at the table – We all like to eat dinner slumped in front of the TV sometimes, and that's fine, but aim to dine together at the table occasionally as it'll give you the chance to talk and listen to each other without distractions (no phones allowed!), get any problems off your chest, and share a laugh and a joke. To break the ice, you could invite each member of the family to share what they've been up to lately, encouraging others to ask them questions. Impromptu trivia quizzes and games are also a great way to have fun together.
• Read with them – Research has shown that reading with a young child stimulates patterns of brain development that are responsible for connection and bonding. If they are reading to you, be sure to offer them plenty of encouragement and praise, as it'll help to build their confidence and teach them to think and talk positively about themselves.
• Learn new things together – It's understandable to want to teach your kids new things, but sometimes it can be more beneficial – and more fun – to learn together. Whether it's cooking up a new recipe, fixing a bicycle or trying to master a video game, doing it as a pair will enable you to bond. Having the opportunity to solve problems for themselves will give them confidence, and if you happen to come unstuck in your joint venture, it'll show them that it's perfectly acceptable to fail.
• Take them out – Surprising them with tickets to see their favourite team or band will show that you've paid attention to their interests, which will mean a lot to them. Spending this time together will give you a chance to talk to them and ask them about their life – and you'll make memories that you'll hopefully cherish forever.
There are also lots of ways that parents can spend quality time with their grown-up children, including going through old family photo albums, embarking on a hiking or camping trip (or even just a walk in the local park), and helping to decorate each other's homes.
---
Why is quality time important in a relationship?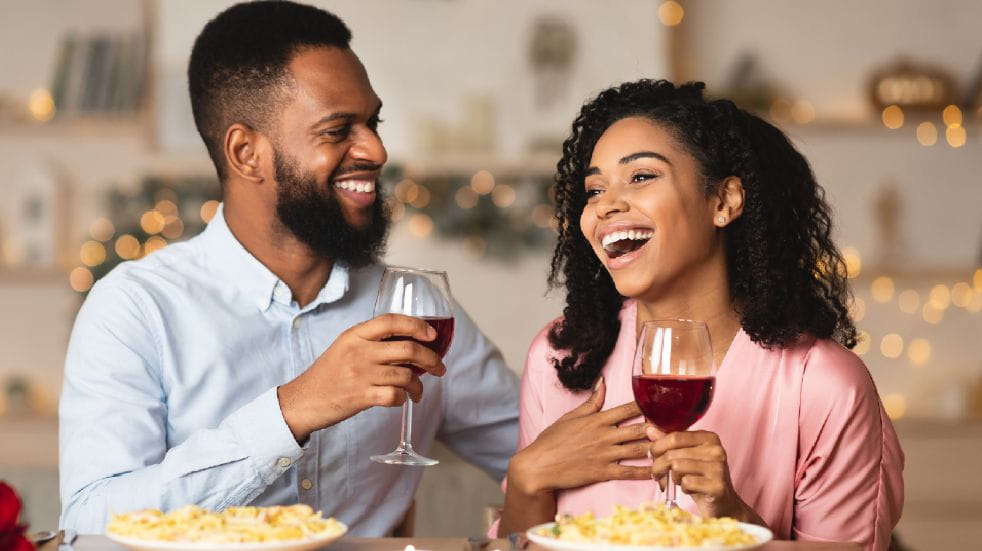 Whether it's due to working different hours, having their own interests or managing childcare responsibilities, many UK couples are living largely separate lives. According to a poll carried out last year, the average couple spends just four hours a day together in the same room.
This can have a negative impact on a relationship, as it means there's very little opportunity to share feelings and air frustrations, potentially leading to resentment. Making an effort to enjoy some quality time together – even if it's just once or twice a week – will give you the chance to offer each other emotional support and rebuild your friendship.
The potential benefits are myriad. A recent poll found that people who see their spouse or partner as their best friend are around twice as happy in their marriage as those who don't, while another study discovered that discussing hardships with someone close to you can lower your pulse and blood pressure readings.
---
How to spend quality time with your partner
To enjoy some quality time together, try to choose an activity that will stimulate you both. Here are some examples: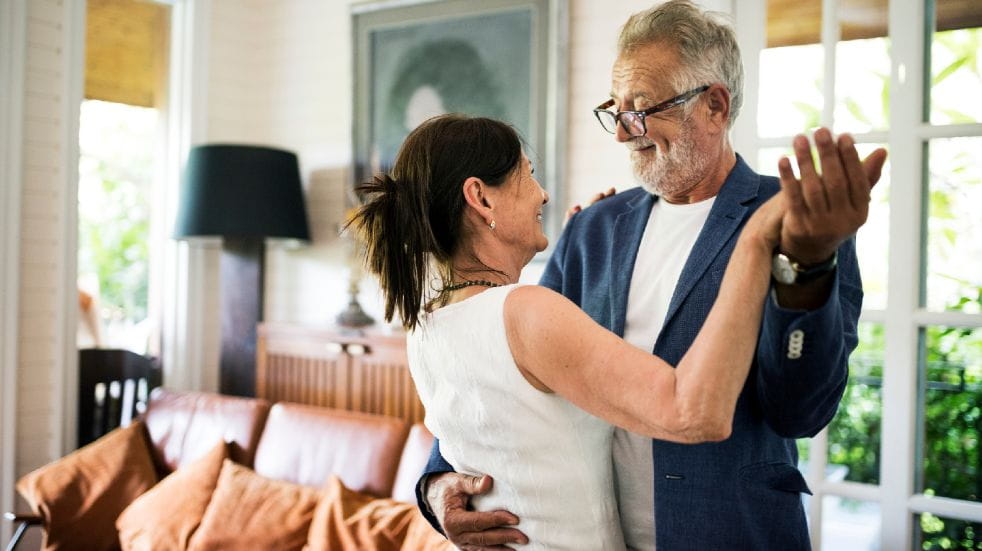 • Have a regular date night – What do people do on dinner dates? They talk, listen and (hopefully) laugh – and that'll do you both the world of good. Arranging regular dates will give you something to look forward to, and you don't even have to go out if you don't feel like it – cooking a meal together at home could be equally romantic.
• Work up a sweat – Whether it's lifting weights at your local gym or heading out for a run, enjoying a fitness session together could give you a boost both physically and emotionally. Studies have shown that couples who work out together put in more effort than they would if they were on their own, and are also more likely to stick with a regular routine.
• Learn to dance – Hitting the dancefloor might not be everyone's cup of tea, but if you love Strictly, why not have a go at learning the tango or salsa. Dancing is all about teamwork, which will help you to bond – and you're sure to have a laugh together when things don't go quite according to plan!
• Embark on a DIY project – Always wanted to convert your garage, build a garden shed or transform your garden? This would be a great thing to tackle as a twosome, as it'll enable you to spend plenty of time together, solve problems as a partnership and share a sense of achievement once you've finished. Just be careful not to take on anything too ambitious, as it could end up being quite stressful.
---
Why is it important for adults to spend quality time with their parents?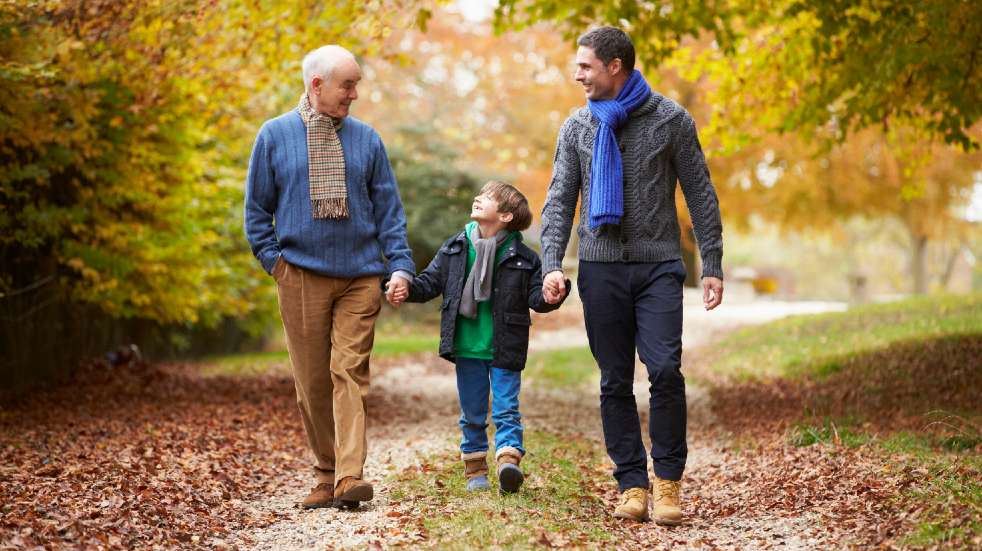 As children transition into adulthood and start to make their own way in the world, their relationship with their parents can become increasingly intermittent. This is especially true of adults who take on busy jobs, have children of their own or move to a different part of the country.
It's important to make the effort with our parents, though, particularly in their later years when one or other parent might be living by themselves. A recent study found that 43 per cent of people over the age of 60 feel isolated, and linked loneliness to declining cognitive function, coronary diseases and, ultimately, a shorter life expectancy.
Spending quality time with your parents will give you the opportunity to share your news, ask them about their life and monitor their physical and emotional health. It'll also do you some good – after all, you're never too old for a hug or some advice from your mum or dad.
---
How to spend quality time with your parents
There's a variety of ways that you can enjoy some quality time with your parents – here are some that will be benefit both you and them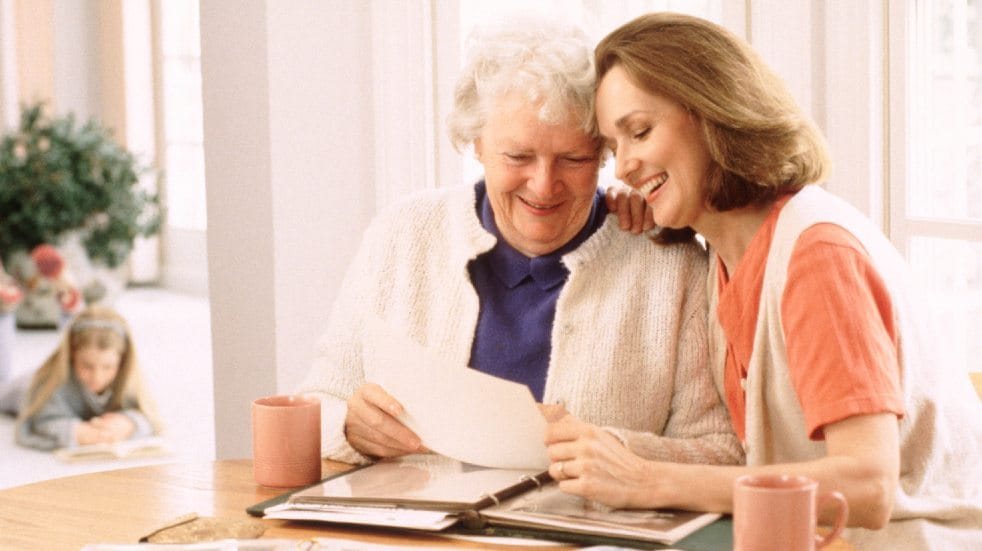 • Go for a walk together – If your parents are elderly, it might be that they're physically unable to get some exercise without assistance, or lack the confidence to go outside on their own. Joining them for a gentle walk will benefit their physical and mental wellbeing, and give you the chance to have a good catch-up.
• Get the old photos out – How about spending an afternoon going through some old photo albums or scrapbooks together? Looking back on happy times will be uplifting for you both, enabling you to laugh and reminisce. For people with Alzheimer's, this kind of activity can also help to stimulate memories.
• Ask for their advice – Elderly parents like to feel that they're still needed by their offspring, so why not draw upon their decades of experience by picking their brain once in a while? Helping to solve your problem will be good mental exercise for them – and you'll benefit from their words of wisdom, too!
• Take the kids to see them – Enabling your parents to see their grandchildren on a regular basis (when this is permitted) can keep them active and give them a sense of purpose. Your little ones will love the time they spend together – and it could benefit you, too, as you might be relieved of your parental duties for an hour or two.
---
Make the most of your quality time with Boundless
Joining Boundless will give you access to year-round discounts on days out, restaurant meals, tickets and much more, helping you to make great memories with your loved ones. To find out more, visit our dedicated membership page.
Photos: Getty Images