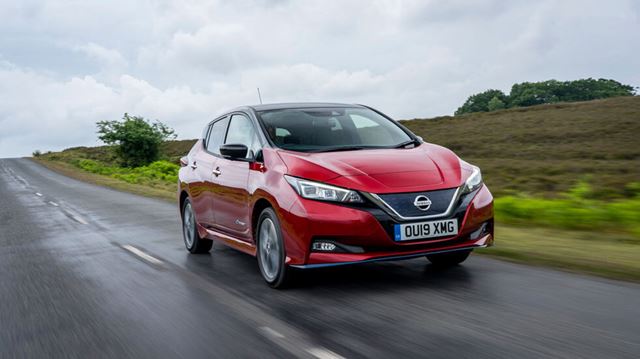 Petrol, diesel, hybrid or electric: Wayne Robbins from Griffin car sales advises which is right for your needs.
With so many differing views and reviews in the press it's hard to know which of the four main powertrain types is best for you when you're considering a new car. With Wayne's expertise in the motoring industry, he can answer some of the most common questions.
Which fuel type is most suitable for who?
1. Electric cars
Electric cars are ideal for city-dwellers, as they're most efficient when driven in an urban environment. That's not to say they're inefficient when driven in a different environment, but outside of an urban area where more power is required to reach higher speeds on A-roads or motorways, this impacts on range and means you'll need to recharge sooner or more often.
Electric vehicles also tend to be heavier than a petrol or diesel car due to the weight of the batteries.
2. Hybrid
A hybrid would be ideal for an individual with a mixed usage pattern. The battery can be used for urban driving and the engine can kick into action for longer journeys.
Most hybrids however only have a limited battery range, (from 30-50 miles), and most are adaptations of normal petrol or diesel cars. This means they started with a chassis and design to take a combustion engine, and the manufacturer had to add battery packs, which normally impacts on boot space, or the lack of spare wheel (the batteries can then be located in the wheel well).
3. Diesel
While diesel cars have been vilified over the past few years, there is still a massive place for the diesel car. Diesel vehicles are most suitable for people looking for a larger car who do lots of longer journeys and motorway miles (20,000 miles a year or more, for example), thanks to the often superior MPGs over long distances. A large SUV or 4x4 will get 35mpg+ as a diesel, or 18mpg+ as a petrol.
Pulling power and superior torque also makes the diesel the car of choice if you have a caravan or horse box.
4. Petrol
Petrol is the in-between alternative, ideal for light to medium weight vehicles that won't frequently be used for towing. The petrol engine makes perfect sense for those who want a small city car without the worry of running out of electricity or trying to find a charging point on a longer journey.
---
More advice from the experts on electric cars
---

Which type of car should I buy?
There are six key things to consider when deciding which vehicle is right for you.
1. Regular journeys
It's important to choose a car that suits the distances you travel and the journeys that you regularly make. For example, are you mainly commuting to work, or do you have hobbies that involve a lot of longer-distance travel or the towing of a caravan or trailer? This first consideration can rapidly narrow your choice.
2. Budget
The cost of each type of vehicle can vary widely. Currently, hybrid and electric pricing starts higher than petrol or diesel because of the battery, the complexity of production, and materials used. However, running costs can work out considerably lower for hybrid and electric cars when used in the right environment.
You still have to budget for charging too, as very few places in the UK will allow to charge your car for free, and plugging in at home still costs money.
3. Ability to charge
If you're considering electric or hedging your bets with a hybrid, it's important to be 'in the know' about charging facilities. With home and workplace charging grants available, not having a driveway doesn't mean that you can't make the change, (and there's always the option to charge in public places too), but those living in a central city in a terrace house without a driveway will really need to plan their journey or have a place at work to charge.
4. Noise levels
Electric vehicles (EVs) are generally far quieter than petrol or diesel cars – the typical rev of a petrol or diesel car doesn't feature in an electric vehicle, making it significantly less noisy. In a hybrid, the noise level depends on whether you're being powered by the engine or the battery.
5. Speed
You can feel the pull in an electric vehicle from first acceleration as it has instant peak torque delivery. In fact, it's so effective that a BMW i3 has the same 0-30mph speed as an M3! It's the torque that gets you going, but the power that keeps you there.
A petrol or diesel engine can't achieve instant maximum torque. Instead, it builds up as revs increase, and tails off as higher speeds are reached.
6. Preferred manufacturer
Many of us have a manufacturer that we're loyal to, or a certain model which brings back good memories. It's understandable to want to make the transition to electric or hybrid with a manufacturer that you know and trust, but not everyone currently has an electric or hybrid model. This is changing fast however, so keep your eyes peeled to the Boundless car site for new models.
Is there as much choice for fully electric and hybrid?
Currently, no. The choice isn't as broad as it is for petrol and diesel cars. However, thanks to electric vehicle sales rising by 21% in 2018 (according to Car Magazine), manufacturers plan to produce more EVs in key segments over the next few year. Whilst some brands are just getting started, others like Audi, are already onto their fifth electric vehicle with plans to reach 12 by 2025!
Can I purchase electric or hybrid through the Boundless new car programme?
Yes, Griffin Military & Diplomatic offer a range of hybrid and electric vehicles for the Boundless member.
Do electric and hybrid cars need the same servicing and MOTs as petrol or diesel?
Yes they do. However, petrol and diesel vehicles are made up of many parts, whereas an electric vehicle has only three main parts – the electric motor, on-board charger and inverter. Because of this, they cost less to service and maintain.
Maintenance costs for plug-in hybrids tend to be slightly higher, as they have both a combustion engine and a battery. The engine still requires the same maintenance, but there will be less wear and tear as the car uses both the fuel engine and electric power train.
Are electric vehicles actually better for the environment?
Electric vehicles produce zero tailpipe emissions. In this respect, they're more environmentally-friendly than a diesel or petrol car. According to the Vehicle Certification Agency, road transport is now the largest source of CO2 emissions in the UK, contributing to poor air quality, particularly in urban areas.
You can go one step further and continue to reduce your carbon footprint, by charging your electric vehicle from a renewable energy source. This can be done by installing solar panels at home, for example. There's also the option to opt for a 'green' electricity tariff from a supplier that provides energy from renewable sources such as wind farms and hydroelectric power stations.
The future of electric cars
While we have seen a massive move towards electric and hybrid cars over the past 18 months, this demand has been brought about more by journalistic pressure than actual desire. We all want to help save our planet and use less fossil fuels, but producing batteries uses massive amounts of raw materials, and nobody can really give us a long term solution to battery disposal at end of life.
We also have to consider the life of a battery car. Just like the battery in your mobile phone, a car's battery pack has a shelf-life. While you can just swap a phone once the battery stops holding its charge for just a few hundred pounds, swapping your old electric car when the batteries reach the end of their useable life will cost you tens of thousands.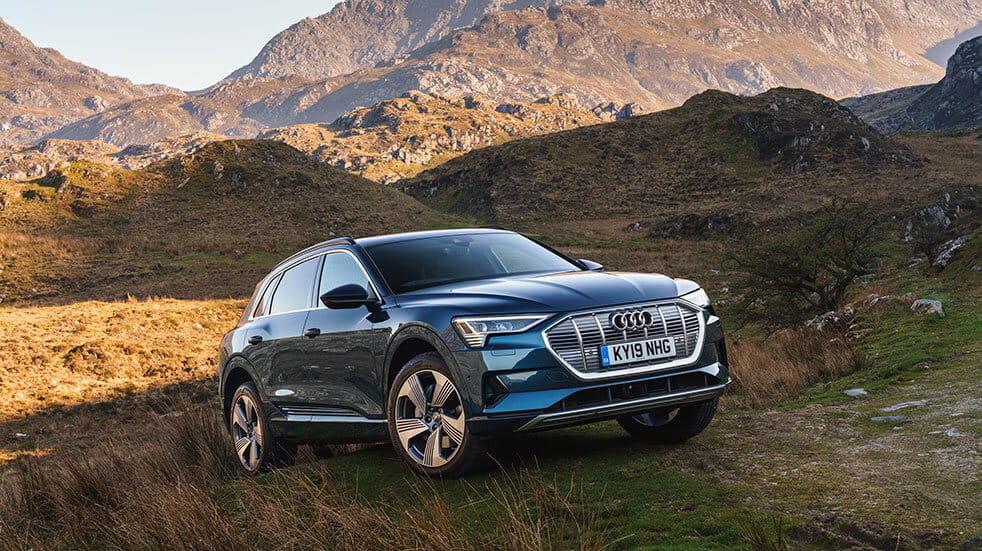 With the general abuse diesel has had in the press over the past couple of years we still have to remember that although they do produce more emissions, the diesel engine, with its higher MPG, and higher torque still represents the engine of choice for larger cars, and those of us who still tow something.
The happy medium for most going forward will be the hybrid or petrol car. The petrol engine produces less emissions and everyone can find a petrol station every 10-15 miles, meaning less likelihood of running out of fuel, or worrying about how far you can travel. The vast bulk of today's new small cars are sold in petrol form, and we believe this will not change until manufacturers can make cheap electric cars and we have a better charging network in the UK.
---
Read more of Wayne's advice, on why you should choose a new car over a used vehicle.
And find out how you can save on brand new cars with Griffin through your Boundless discount.