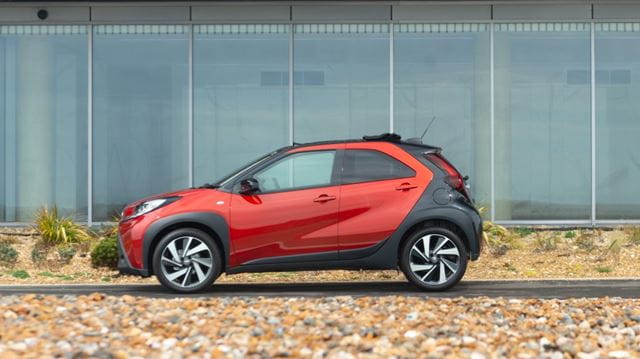 Your expert: consultant editor on Top Gear's magazine and website, Paul Horrell's tested a lot of cars in his time – and he's up for more.
A bit about the motoring industry; the Citroën's Ami is a tiny electric two-seater with a top speed of 28mph. Imagine driving one of those elaborate plastic lunchboxes and you get the idea. Yet it's charming, and in a city its compact design is just the job. It's £8,095, which looks cheapish if you view it as a substitute for a city car, or expensive as a substitute for public transport.
We've seen broadly similar vehicles before – the G-Wiz, for example – and they haven't succeeded. It seems too few people can get used to the idea of a 'car' that's superb in one environment but lousy elsewhere.
They'll probably really only take off when they're shared on app-based short-term hire. Renault's established a division – Mobilize – for low-impact personal urban transport, and one of its aims is to establish short-term hire schemes for one- and two-seat EVs. It's still at the early fledgling stages, and not yet in Britain – but watch this space…"
---
Toyota Aygo X
Petrol, from £15,655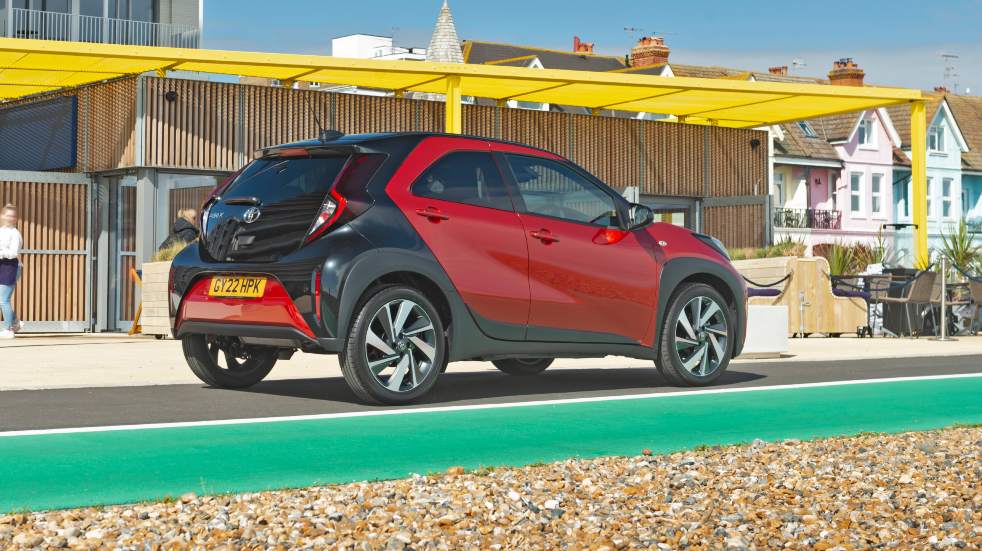 The new generation of Toyota's baby has grown a bit: it's pretending to be a crossover. Fortunately it's still light, economical and manoeuvrable. It's also very cheery. The interior is made of basic plastics but its design is colourful without being cheesy.
Under way, it maintains that happy nature. The steering is nippy and accurate, and it absorbs bumpy roads with more stability than most cars. The little engine has no help from any turbo or hybrid drive, so it's a bit slow and noisy – it struggles if you're ambitious up motorway inclines – but it's decently quiet at a cruise. If you think this is expensive for a small car, note its admirable array of safety and driveassist features, plus air-con and a screen for mirroring your phone's navigation.
Spec Edge Manual
Price £17,105
Engine 998cc petrol, FWD, 5-speed manual
Power & torque 71hp, 93Nm 0–62mph 15.6 seconds
Top speed 98mph
Fuel economy 57.6mpg
CO₂ 110g/km
---
Kia Niro
Electric, from £28,295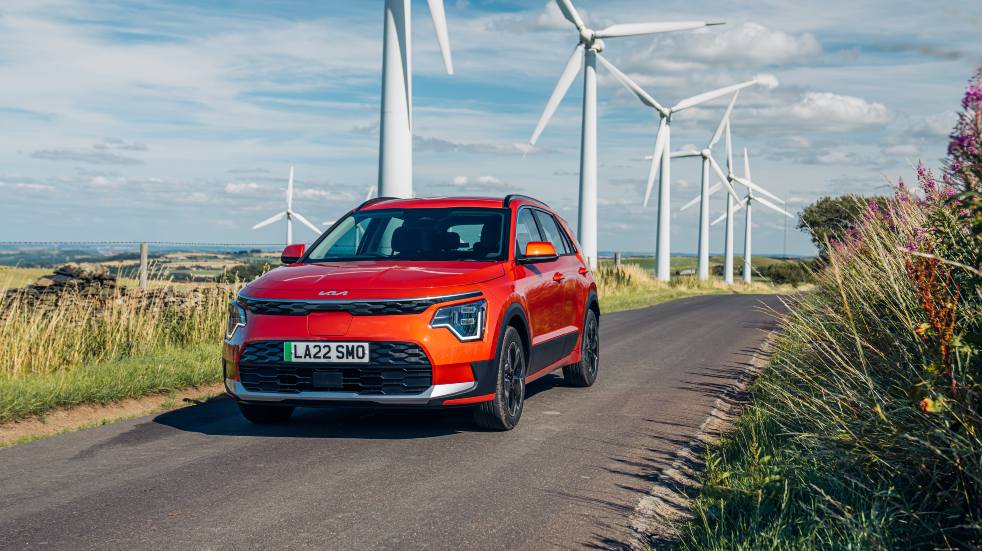 The Niro used to be a boring looker with interesting fuel-saving power. Now it looks much sharper, inside and out. It's slightly taller than the average hatchback, but doesn't pretend to be a crossover. As before, it comes as a hybrid, plug-in-hybrid or full electric, which is the one I tested.
It's easy to use, with smooth, accurate steering and logical dash controls. The electric model makes good use of the battery, showing strong efficiency – even in winter if you get the optional heat pump. A real-life 240–250 miles' range is possible. It's also fairly nippy, but can bounce around if you go quickly on an undulating road, so best keep your driving style relaxed. It's comfortable and generally refined, though motorways throw up some tyre noise.
Spec '3' HEAT PUMP
Price £40,445
Engine Electric motor, FWD, single-speed
Power & torque 201hp, 255Nm
0–62mph 7.8 secokia nnds
Top speed 103mph
Range 285 miles
CO₂ 0g/km
---
Mazda CX-60
Petrol hybrid, from £43,950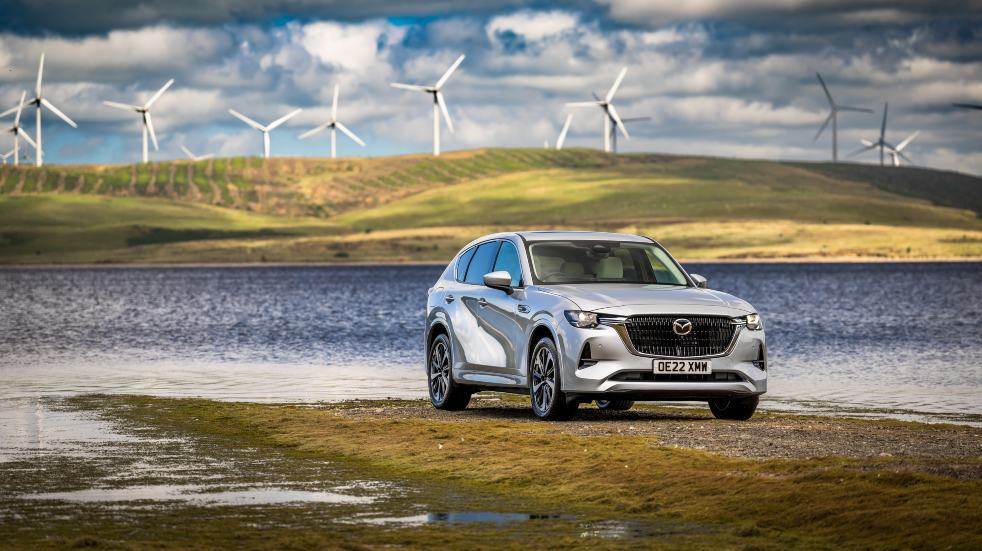 Mazdas tend to be good to drive; big plug-in-hybrid crossovers don't. Fortunately, the CX-60 feels more the former than the latter. It's surprisingly agile and confident in corners, and with electric assistance the performance is truly lively (cheaper non-hybrid petrol and diesels will be along later). The four-wheel drive system is confident when it's wet and slippery, the brakes are progressive – not a given in hybrids – and it's quiet, unless you really accelerate hard. Plug it in and it'll likely get 30 miles on battery power.
The interior is roomy for five, and you can spec it with interesting trim, wood and stitching options. The driver's controls and displays make good sense, too. This is a valid alternative to obvious German rivals.
Spec Takumi PHEV
Price £48,050
Engine 2488cc 4cyl petrol turbo hybrid, 4WD, 8-speed automatic
Power & torque 327hp, 500Nm
0–62mph 5.8 seconds
Top speed 124mph
Fuel economy 188mpg
CO₂ 33g/km
---
Volkswagen ID.buzz
Electric, from £57,115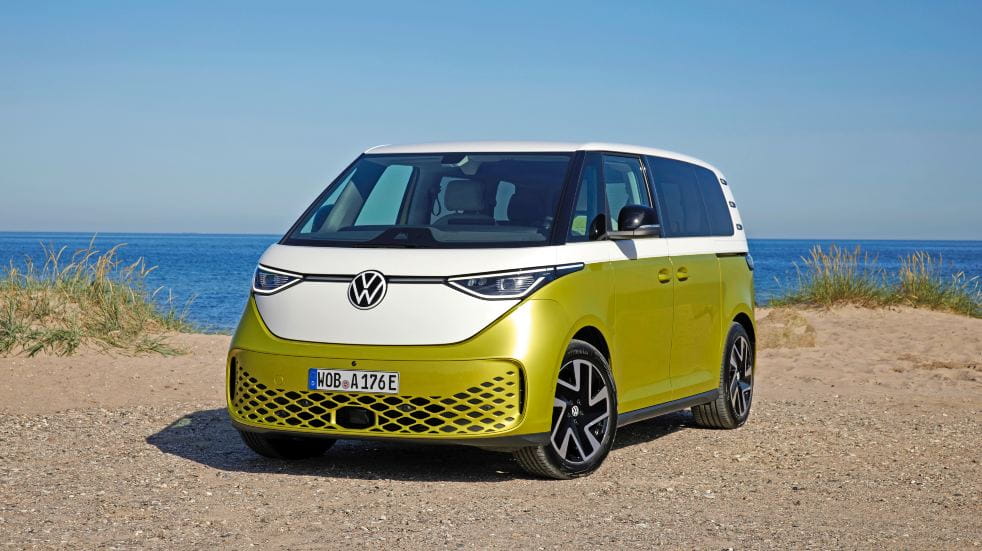 People carriers went out of fashion but this one absolutely defies the trend. It incites curiosity, followed by affection. Inside, you get huge amounts of space for five, a vast boot and beautiful furniture. All in the external footprint of a family crossover. It's expensive in this launch version, but with a few accessories and a little ingenuity you can use it as a camper. And, if that's your aim, there's also a cheaper van version, and independent converters will do a more thorough job until the official California version arrives in 2025.
The Buzz rides on VW's fully electric 'platform', as per the ID.3, 4 and 5, though the wheelbase is a little longer. To drive it's similar to them, which means it's far more refined, comfortable and enjoyable than anything with the outline of a van has any right to be.
Spec Style
Price £61,915
Engine Electric motor, RWD, single-speed
Power & torque 204hp, 310Nm
0–62mph 10.2 seconds
Top speed 91mph
Range 251 miles
CO₂ 0g/km
---
Ford Focus
Petrol, from £27,060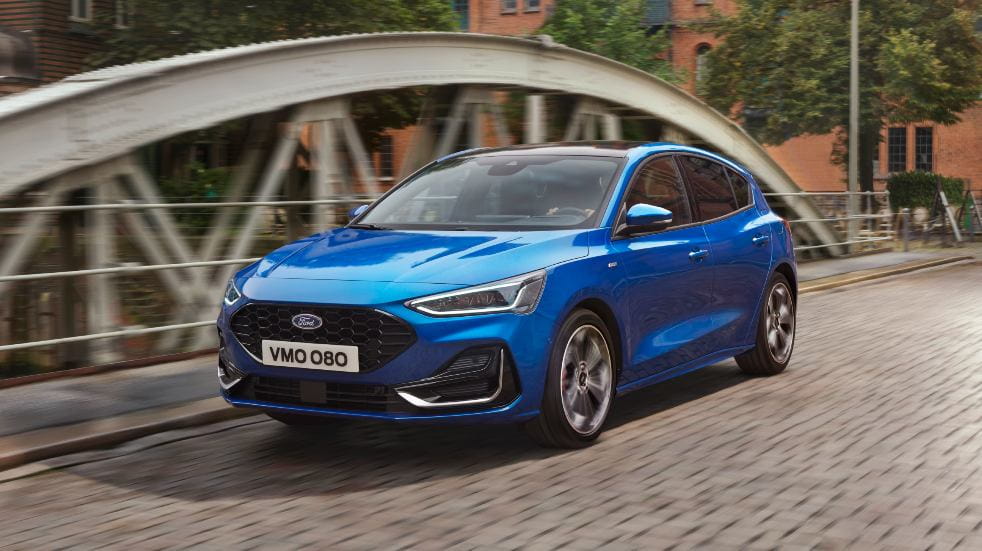 Our lists of recommended cars have been increasingly taken over by crossovers and electric cars. This is because from 2035, all new cars that come to the market cannot emit any CO2 in order to ensure that by 2050, the transport sector is carbon-neutral. That doesn't mean however, that normal petrol hatchbacks don't still have a place if they're good, and the Focus is very good. The steering, cornering and ride are super-satisfying – it always seems to know what you want. The engine and gearshift, too, are nearly always on your side. It's roomy and practical, too.
For this new facelift – spot its slimmer lights and deeper grille – Ford has greatly improved the interior screen system. It's big, and clearer and easier to use than its main rivals, especially the Golf. Perhaps to pay for it, this model has a simpler, cheaper suspension than before, and the comfort has taken a slight hit. Swings and roundabouts.
Spec ST-Line Vignale 155PS 6SP
Price £30,600
Engine 999cc 3cyl, FWD, 6-speed manual
Power & torque 155hp, 240Nm
0–62mph 9.0 seconds
Top speed 91mph
Fuel economy 53.3mpg
CO₂ 119g/km
---
MG4 EV
Electric, from £25,995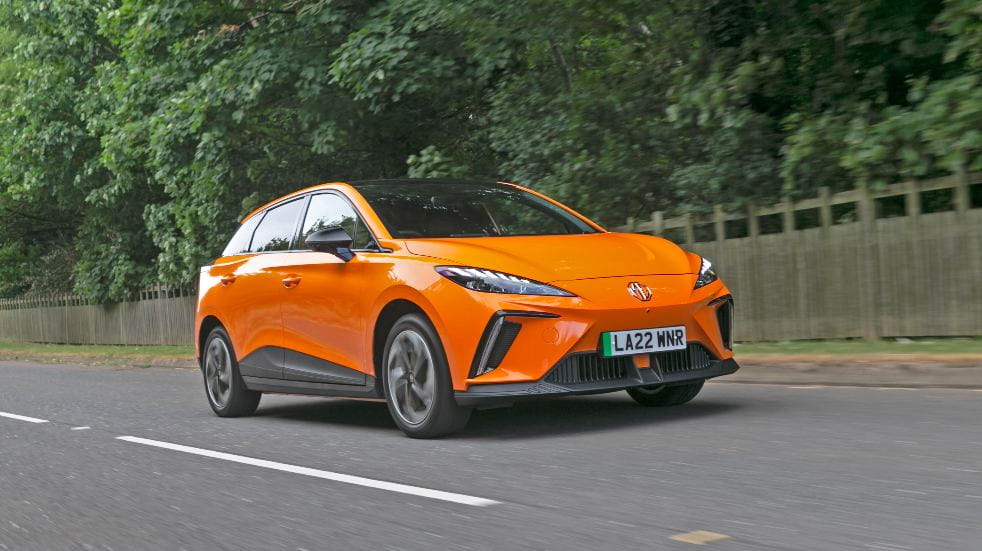 MG is a Chinese name now and has been having huge success with crossovers, with good paper specification at comparatively low prices. The new MG4 is a specifically electric design, not an adapted petrol car. This means it has surprising internal space in a compact 4.3m overall length. It's also efficient, thanks to an aerodynamic (if slightly odd-looking) shape. Comprehensive safety-assist features score more points.
It's a sprightly drive, with smooth acceleration and quick steering, a rear-mounted motor shoving you through curves without scrabbling. The suspension is slightly stiff but the tyres are quiet, so passengers won't feel abused. The screens give you lots of info and controls, but to be honest I could do with a few more actual switches, too – they'd be easier to use while driving.
Spec SE Long Range
Price £28,495
Engine electric motor, RWD, single-speed
Power & torque 203hp, 250Nm
0–62mph 7.9 seconds
Top speed 100mph
Range 281 miles
CO₂ 0g/km
---
Do more with Boundless
Save up to £5,537* on a new car with Griffin. Griffin has exclusive savings on a wide range of makes and models, including Ford, VW, Renault, Honda, Mazda, Volvo, Seat, Nissan and many more. Click here to find out more.
To benefit from amazing offers, along with dozens of other deals on holidays, days out, experiences, shopping and more, join Boundless today. To find out how, visit www.boundless.co.uk
*Save £5,537 on the SEAT Tarraco 150 FR 7 seat DSG. UK Recommended list price £37,455. Griffin Price £31,918. All savings are subject to change – please check with Griffin at the time of enquiry. Full terms and Conditions apply, please see website for details.