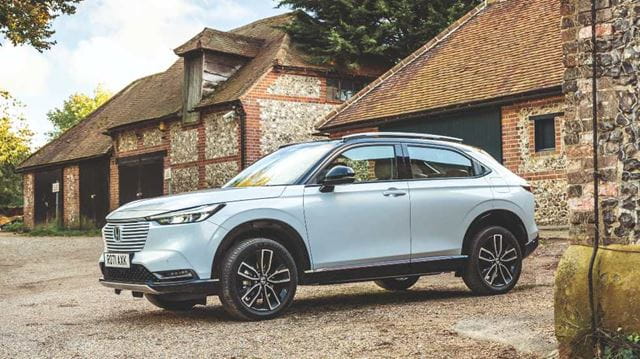 With decades of motoring journalism under his belt, Paul Horrell is on top of everything that matters in the world of cars.
1. Family Crossover: Honda HR-V
From £26,960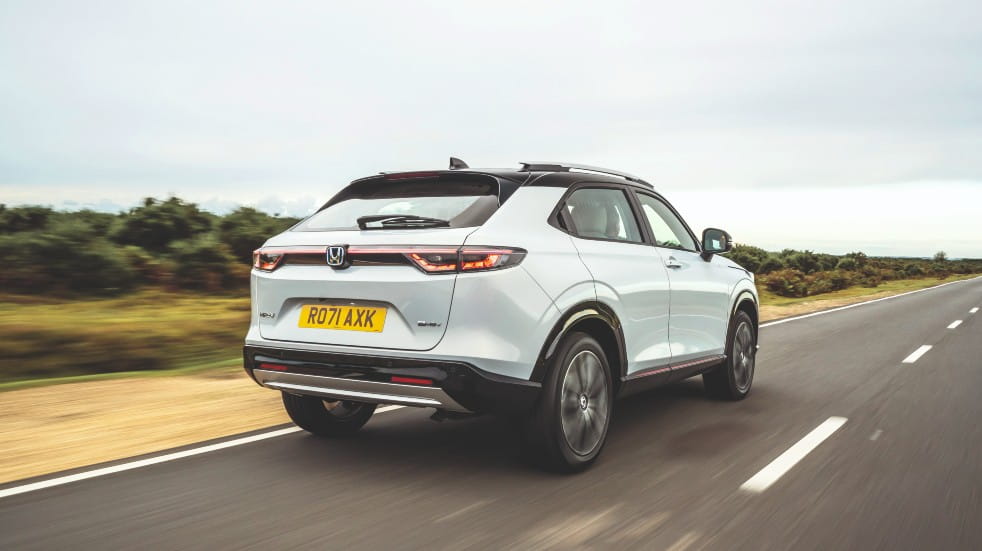 While many family crossovers are frankly pretty hard to tell apart, Honda is tentatively stretching the boundaries. The remarkable family space is possible only because of Honda's unique underfloor arrangements of components. It's a nice place to be too, with an interior aesthetic that channels the lounge-like feel of the widely adored little Honda e.
The engine mostly isn't connected to the wheels – it drives a generator that powers a wheel motor. In queuing traffic, the engine is shut down and energy comes from the buffer battery. Complex yes, but it gives terrific economy. For the driver, in most reasonable conditions there's simple responsive performance, and it's nearly always quiet and smooth, if never exhilarating. The steering and cornering are composed.
Spec: Advance Style
Price £31,660
Engine 1498cc 4cyl petrol hybrid, FWD, eCVT
Power & Torque 131hp, 253Nm
0–62mph 10.7 seconds
Top speed 106mph
Fuel economy 52.3mpg
CO₂ 122g/km
---
2. Electric hatchback: Renault Megane E-Tech
From approx. £32,000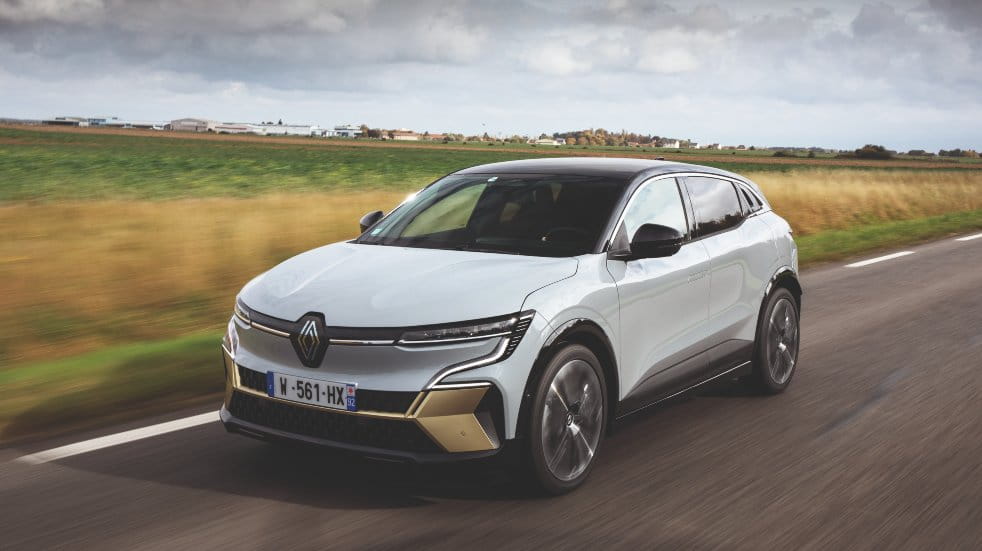 With years of Zoe success behind it, Renault has reason to be confident making its all-new Megane electric only. That helps efficiency. It's lower and lighter than rivals, and has lots of measures to reduce range loss in cold weather. On the right charger it can replenish rapidly. It's an attractive thing, smooth and well-proportioned outside and crafted out of smart materials inside. Slick information and entertainment runs on two huge screens, which dominate the dashboard without overwhelming it: there are easily used hardware switches for common functions.
Performance on the EV60 I drove is perky, as is the steering and cornering. It feels solid and the brake pedal action is predictable and progressive, which isn't a given among EVs and hybrids.
Spec: Iconic 60kwh
Price approx. £41,000
Engine electric motor, FWD, single-speed
Power & torque 218hp, 300Nm
0–62mph 7.4 seconds
Top speed 100mph
Range 292 miles
CO₂ 0g/km
---
3. Coupé: BMW 2-Series Coupé
From £34,980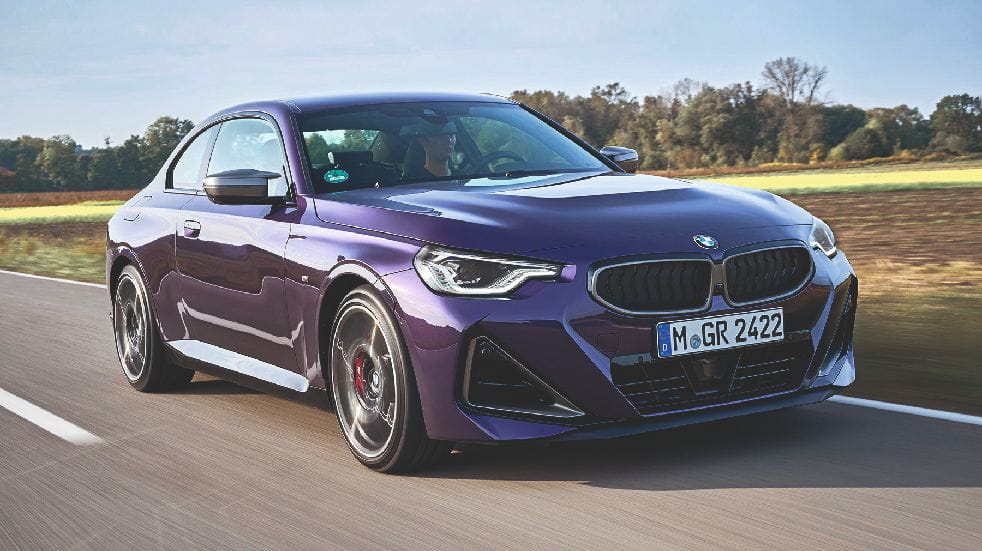 This new BMW is a combustion-only sporty two-door. An old-school idea if very modern in execution. You can have it with efficient two-litre petrol and diesel engines and rear-drive. The test car, though, is the hilariously quick yet secure four-wheel drive six-cylinder version. Either way, you'll get competitive performance, stout brakes and a terrific sense of well-oiled precision in the driving. It's not an uncouth or hardcore sports car, mind. Its manners are entirely refined for long tours.
BMWs have among the best dashboard control interfaces anywhere. OK so the two back seats aren't suitable for adults, and the design is somewhere between extrovert and plain shouty. But if you can square it with your self-image, this is a truly enjoyable car.
Spec M240i Xdrive
Price £45,795
Engine 2998cc 6cyl petrol turbo, AWD, 8-speed auto
Power & torque 374hp, 500Nm
0–62mph 4.3 seconds
Top speed 155mph
Fuel economy 34.9mpg
CO₂ 185g/km
---
4. Smart saloon: Mercedes-Benz C-Class
From £38,785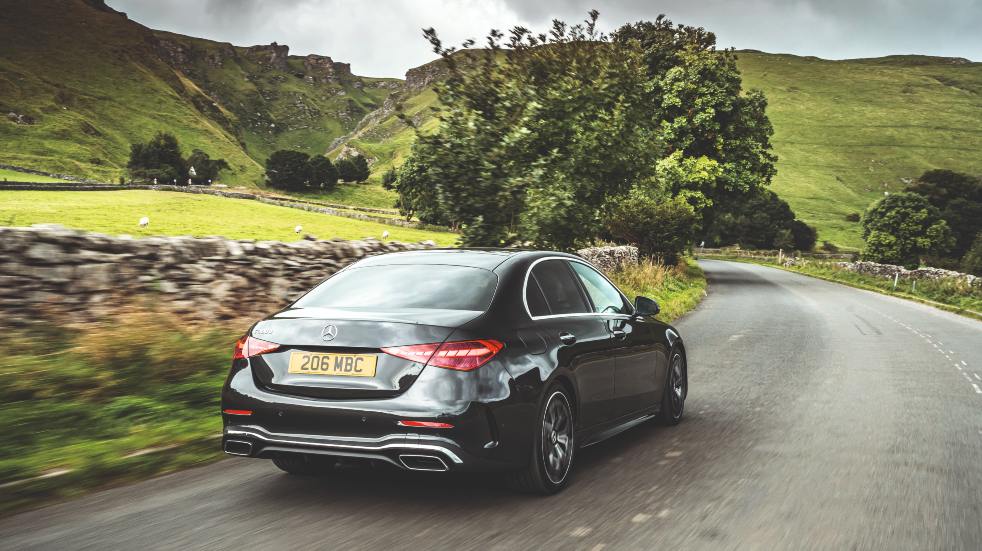 A new mid-size Mercedes, as quiet, safe, comfortable and luxurious as you'd expect. There isn't much excitement for the driver; instead it radiates a calm authority that looks after you on day-long driving stints. As an alternative, you can have – and I would – the estate, which combines all that with more versatility and surprisingly swoopy style.
I tested the C300 e, a smoothly operating plug-in hybrid. In the real world PHEVs seldom match their official test result, but this one has a large 67-mile battery so it can do well on most trips. I did a 100-mile drive, flattening the battery, and it drank about a third of what I'd expect a pure-petrol to use. Pure petrol and diesel models are also available, a better choice if you can't install a charger at home.
Spec C 300 e AMG Line
Price £44,895
Engine 1999cc 4cyl petrol turbo plus motor, RWD, 9-speed auto
Power & torque 313hp, 550Nm
0–62mph 6.1 seconds
Top speed 152mph
Fuel economy 471mpg
CO₂ 13g/km
---
5. Electric hatchback: Cupra Born
From approx. £30,000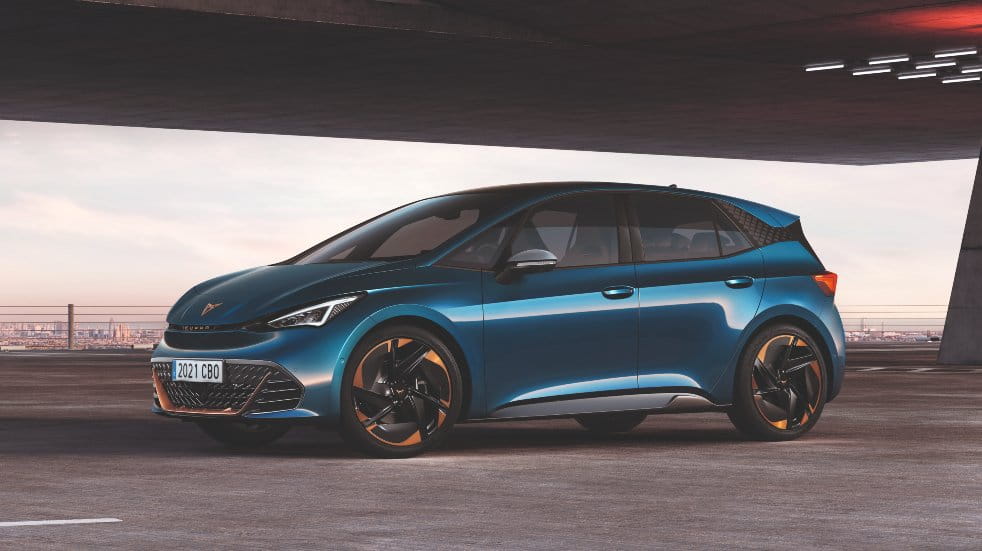 A direct rival to the Renault, the Cupra has a more minimalist if fashionably trimmed interior. Nearly all controls and info are via a touchscreen, augmented by a small driver display. If you don't want to be bombarded with graphs about the electric consumption or muck about with configurations, that's fine. The electric motor sits between the rear wheels, helping give good rear seat space. It's steering and suspension are set up to feel relatively sporty, but don't expect the fun of a hot hatch.
The Cupra offers three battery sizes, three power outputs and two recharge speeds. The biggest battery option at 77kWh is usefully more than the Renault's. I tested the middle power and battery. It accelerates well up to main road speeds, but isn't so keen on outside-lane motorway overtakes.
Spec 58kwh 204ps
Price approx. £33,735
Engine electric motor, RWD, single-speed
Power & torque 204hp, 310Nm
0–62mph 7.3 seconds
Top speed 99mph
Range 260 miles
CO₂ 0g/km
---
6. Big electric crossover: Kia EV6
From £40,945
In a move that's miles away from its budget-car roots, Kia has built a radical-looking vehicle with a hugely roomy and pretty luxurious interior. The EV6 is more fun than many electric cars to drive, thanks to precise steering and brakes and good control over bumps. Yet it's also extremely quiet. The layout of controls and displays is easy to master, including the advanced driver-assists.
It's a high-tech machine, even by the standards of the best new EVs. The battery voltage is double the norm, allowing ultra-quick replenishing on the right charger. Despite the large size, it uses electricity efficiently, going a long way without needing a colossal battery. Innovative electronics allow it to feed power outwards – so it can boil a kettle at a picnic, drive mains-voltage work tools or even part-recharge another EV.
Spec Gt-Line Rwd
Price £43,945
Engine electric motor, RWD, single-speed
Power & torque 226hp, 350Nm
0–62mph 7.3 seconds
Top speed 114mph
Range 328 miles
CO₂ 0g/km
---
Do more with Boundless
To benefit from amazing offers, along with dozens of other deals on holidays, motoring services, experiences, shopping and more, join Boundless today. To find out how, visit our dedicated membership page.