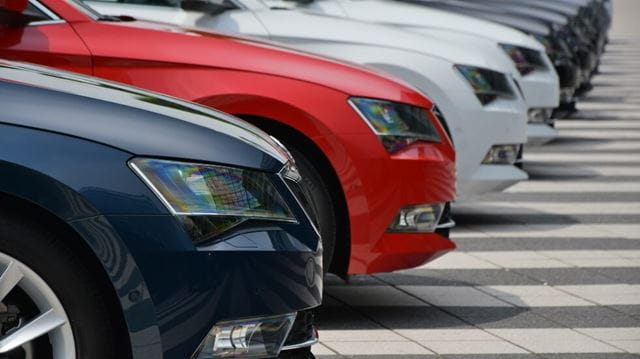 Wayne Robbins, Managing Director of Griffin car sales, shares his top reasons for choosing a new car, in advance of the new registrations in September.
1. New cars provide the latest safety features
With more and more cars on the road, vehicle safety has never been so important. It's also no great surprise that cars from the Eighties are not as safe as modern cars. What few people realise, however, is just how much difference a brand-new car can make if you're unfortunate enough to be involved in an accident. Advanced crumple zones give stronger but lighter protection to occupants, and so most cars today have a 5-star NCAP test result.
EURO NCAP now also looks at a vehicles' 'pre-safe' equipment: systems that will help you avoid being in an accident. These include ABS, traction control, dynamic stability control and even brake assist, which will stop your car for you, typically at speeds up to 30mph. Most of these devices have either only just been introduced to new cars, or have seen massive advances in the way they help you. A car that is five years old might as well be five light years behind in safety features when compared to a new car.
2. New cars have no service-history worries
All cars need servicing, even electric ones. Service history is one of the biggest areas of fraud in the car industry, with cars having replacement service books stamped up to show a good service history when none may exist. Coupled with 'clocking' (the practice of moving a vehicle's mileage back to make it seem less than it is and hence increasing its value), fake service histories account for about one in 16 cars in the UK, according to HPi, one of the country's leading mileage-verification services.
Buying a new car vanquishes the service-history issue in one swipe. So, when you're thinking of that 'quality used car' with only a few miles on it at a super-cheap price, thinking it's too good a deal to be true, think again. It might just have been to the moon and back rather than London to Brighton. New cars mean no concerns about previous MOT faults or whether it has been stolen, written off or has outstanding finance.
---
Discover more great motoring advice and inspiration from our experts:
Should you buy an electric car?
The 50 greatest British drives
---
3. New cars have no warranty worries
Used-car warranties can be a minefield, too, and some aren't worth the paper they are written on. While those backed by the manufacturer themselves will always be better than those of a traditional used-car supermarket, some limit your claim limit to a few hundred pounds. If your repair bill runs into thousands, you could be left to pick up the difference yourself. You do have legal rights under the Road Traffic Act 1988 and Consumer Rights Act 2015 but these are not warranties and will only cover specific issues.
What many people also fail to realise is that most used-car warranties have labour-rate maximums. If your used car needs specialist manufacturer work and their labour rate is £130 per hour, but your warranty only covers you for £45 an hour, you'll be left picking up the shortfall again.
Buying a new car takes away all this warranty woe. With every brand-new vehicle, you'll automatically receive a comprehensive warranty that should offer you trouble-free motoring for at least three years; the industry best is Kia, with its seven-year/100,000-mile policy.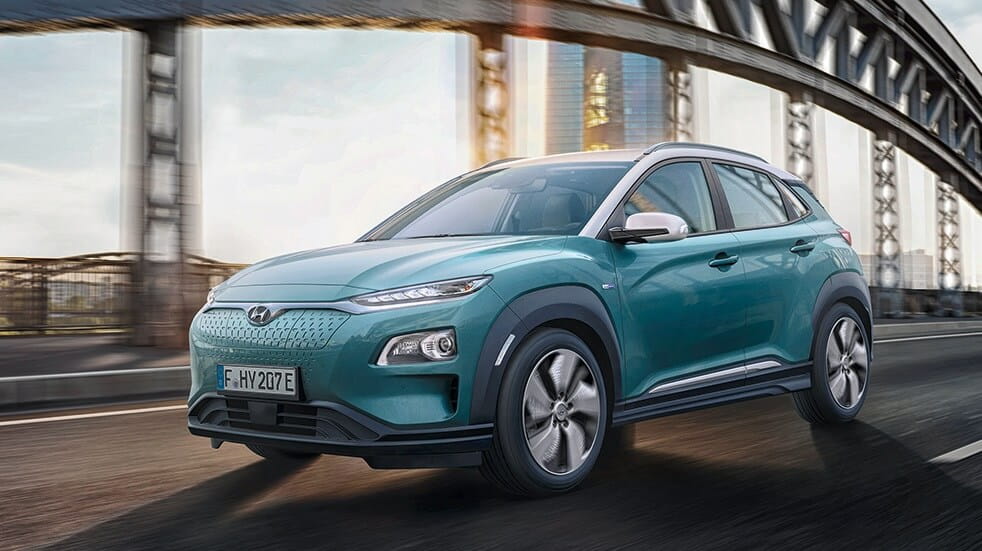 4. New cars help to save the planet
We pretty much all need a car of some kind. Some of us need something small, others need a sports car to make their life complete, while others need a school-run SUV. They all have one thing in common: they all emit CO2 and NOx. These have been in the news more over the past few years as we have finally realised releasing vast quantities of these substances isn't good for Mother Earth.
Contrary to what some would have us think, getting rid of all cars or switching to full electric is not the answer, nor is it practical. As long as we all need a car, we'll just have to find the 'friendliest' way to get around in warmth and safety while doing our best to save the planet. New cars, even new diesels, emit much less CO2 and NOx than cars of five years ago, let alone those of 10 years ago. Buying a more planet-friendly new car will also save you on road tax, too, as this is now based on CO2 emissions in the first year.
5. New cars are better equipped with better technology
We've already explained the safety advantages of a new car, but with Sat Nav, digital climate control, DAB radios, Bluetooth, and advanced phone download capabilities, new cars mean you'll never need to pick up your phone in the car or ever get lost again. Technology moves in leaps and bounds these days, and car technology is no different. The new Mercedes A-Class will even let you change the colour of your car's interior lights or navigate you home by just asking it to.
Technology is a major focus for manufacturers as they strive to bring in the best and newest bits of kit to their new cars. So, before you jump into that old car, stick your Sat Nav to the window and fire up your parrot Bluetooth to get your phone working, just think – your new car could do this for you with a whole lot less hassle.

6. With a new car you're spoilt for choice
Purchasing a new car gives you total control over its specification so, if you want a certain colour, Sat Nav, leather and parking sensors, just tick the boxes. With a used car, you'll probably spend hours trawling second-hand vehicle websites hoping to find your dream car. Even if you do locate that special motor, the likelihood is you'll have to travel miles to view and test-drive it. Then, if it doesn't live up to expectations, you have to start all over again. With a new car you can simply order and collect it from your local dealer.
7. With a new car you can choose how to pay
As a consumer, you've never had it so good when it comes to financing your new car. Record numbers of vehicles are being purchased on finance with buyers attracted by low borrowing rates and a wide array of purchasing options. Depending on your circumstances your choices can include a personal loan, hire purchase, contract hire and Personal Contract Purchase (PCP).
The majority of private car purchasers opt to finance their vehicle by using a PCP. Monthly payments for a PCP are usually lower as you're not financing the total cost of the car during the contract period.
---
Find out how you can save on brand new cars with Griffin through your Boundless discount.