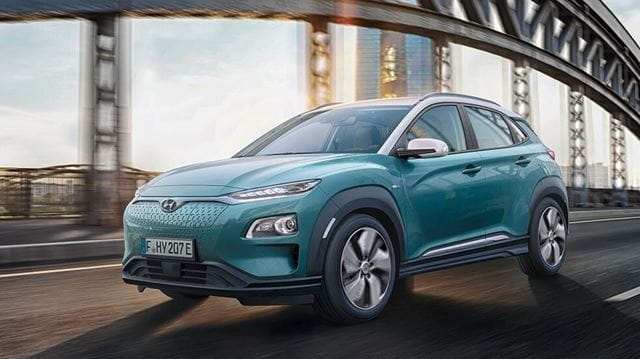 Whether you're looking for an economical EV, a family hatchback, a fun supermini or a sporty convertible, our motoring expert has reviewed six of the newest cars for price, fuel economy, power, emissions and more.
Electric: Hyundai Kona Electric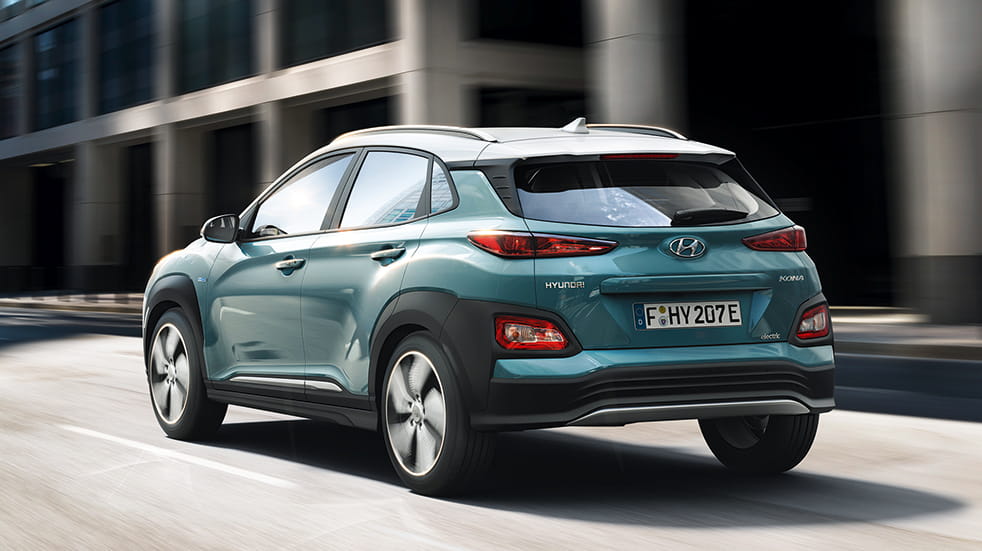 Even if the Kona Electric wasn't a terribly good car, it would still be important – it's the first affordable electric car that has the battery capacity to do long journeys. Its sticker price is less than half of any Tesla or Jaguar I-Pace yet it can do, officially, 300 miles between charges on the new WLTP measure.
Driving without much of a care for efficiency, I scored a 250-mile range. It also has the necessary connector and electronics to use the DC rapid chargers at all motorway service stations and many other places besides. With those you can replenish it from empty to near-full in an hour and a quarter – and faster chargers are now being rolled out.
As it happens it is a good car, if in some ways not terribly so. It's usefully compact on the outside, but that does affect the cabin room. Rear legroom would have adults grumbling before the battery went flat, while the boot is just 332 litres, and part-occupied by the AC charging cable. In the front, you're better accommodated.
The displays are hi-tech and give lots of mapping and connectivity options, as well as useful live coaching for efficient driving. A pity the glittery plastic finish calls to mind an 80s Amstrad boom box.
As usual for an electric car, the performance is blissfully silent and uninterrupted by clutch or gears. And, especially at low speed, super-abundant. The brake, like the accelerator, takes a little learning if you're to be progressive. That's the effect of 'recuperation', the siphoning of your momentum back into electricity for the battery.
Cornering is responsive and tidy, but as a result the springing can feel a little turbulent on a bumpy road.
Unfortunately, the 64kWh Kona now has a long waiting list, so by the time yours is delivered there will be other long-range rivals. If you plan on using it mainly for commuting, there's a cheaper one with a smaller battery (194-mile range) and less motor power.
The spec: Hyundai Kona Electric, 64kWh Premium SE
Engine: Electric, FWD, single-speed auto
Power: 204hp, 395NM
0 – 62mph: 7.6 seconds
Top speed: 104mph
Fuel economy: 4.35miles/kWh
CO2 emissions: 0g/km at the car
Price: from £32,795 inc Plug-in Car Grant
---
Enjoy more of our expert motoring guides
---
Hybrid: Mitsubishi Outlander PHEV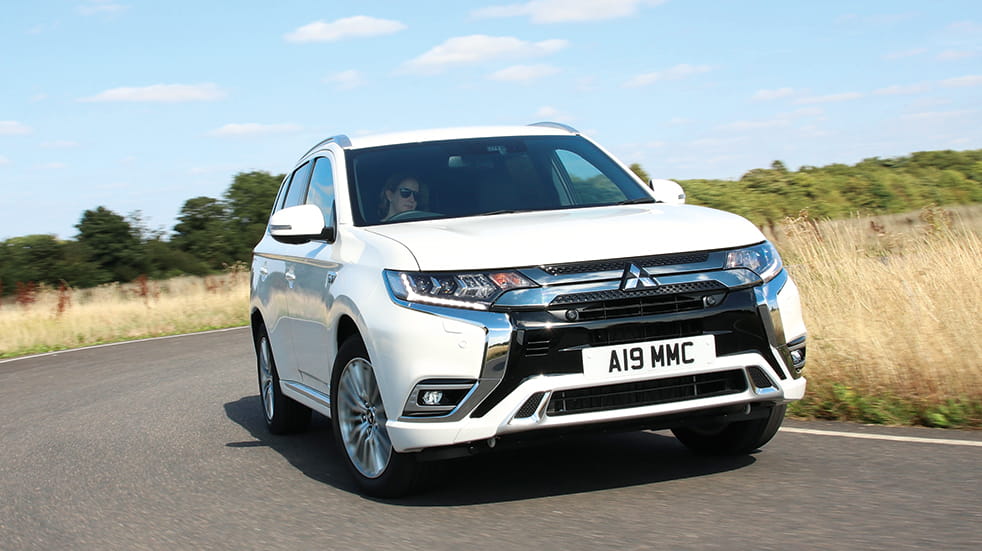 Plug-in hybrids have a smallish battery plus an engine. They're an affordable answer to electric commuting with occasional long trips, and the top-seller is the Mitsubishi Outlander PHEV. Charged up, its first 25-odd miles are all-electric, and then it heads off on petrol. If you can recharge at home and work, too, that's 50 miles of daily commuting with no need to refuel. Because its mpg and CO2 are measured with little petrol driving, it attracts fabulously low company car tax. Plus it's a big, roomy four-wheel-drive if that's what you need.
Trouble is, once you've exceeded the electric range, the petrol back-up is less efficient than an ordinary petrol or diesel, and the £2,500 plug-in grant for this type of hybrid has just been axed.
The spec: Mitsubishi Outlander PHEV, 4hs
Engine: 1988cc 4cyl petrol plus two electric motors, 4WD, auto
Power & Torque: 203hp total, n/a
0 – 62mph: 10.5 seconds
Top speed: 106mph
Fuel economy: 136mpg
CO2 emissions: 46g/km
Price: from £36,755
---
Hatchback: Ford Focus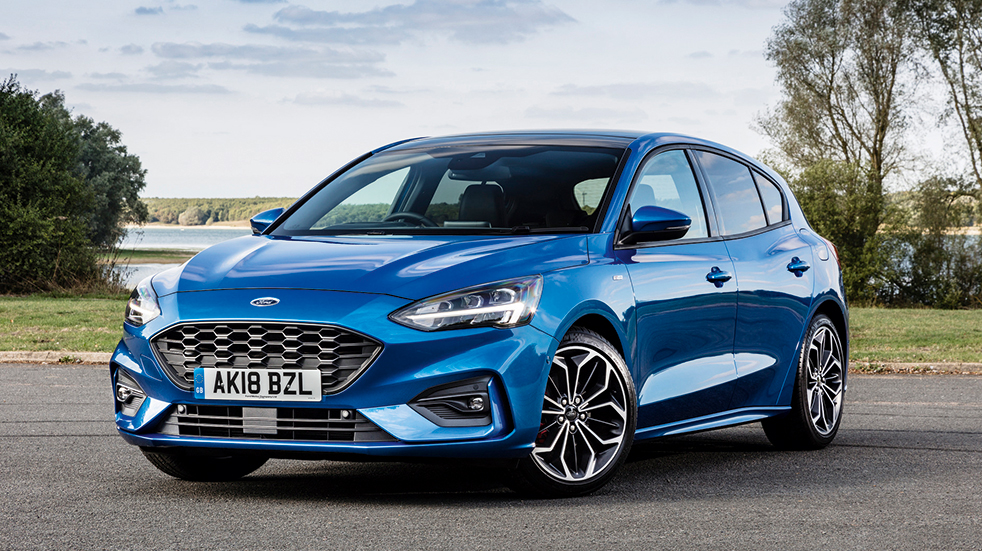 The new Focus is roomier, more refined, more economical, better looking, better connected and has a wider array of safety features than the car it replaces, itself already a top seller. But is it better than the battalions of new rivals facing it? Yes, it's right at the top of the class for all those qualities.
A Golf's interior materials feel more expensive, perhaps, but the new Ford equalises by sharpening what was always a Focus USP: the joy of driving it. Fluent steering and vivacious cornering are plain to feel on any curve or roundabout, while the new range of petrol and diesel engines are quiet yet perky. Ordinary journeys in an ordinary hatchback needn't be drudgery.
The spec: Ford Focus ST-Line 1.5 Ecoboost 150
Engine: 1598cc 4cyl petrol, FWD, 6spd manual
Power & Torque: 150hp, 240NM
0 – 62mph: 8.8 seconds
Top speed: 130mph
Fuel economy: 52.3mpg (17-inch wheels)
CO2 emissions: 123g/km
Price: from £22,050
---
Supermini: Volkswagen Up GTI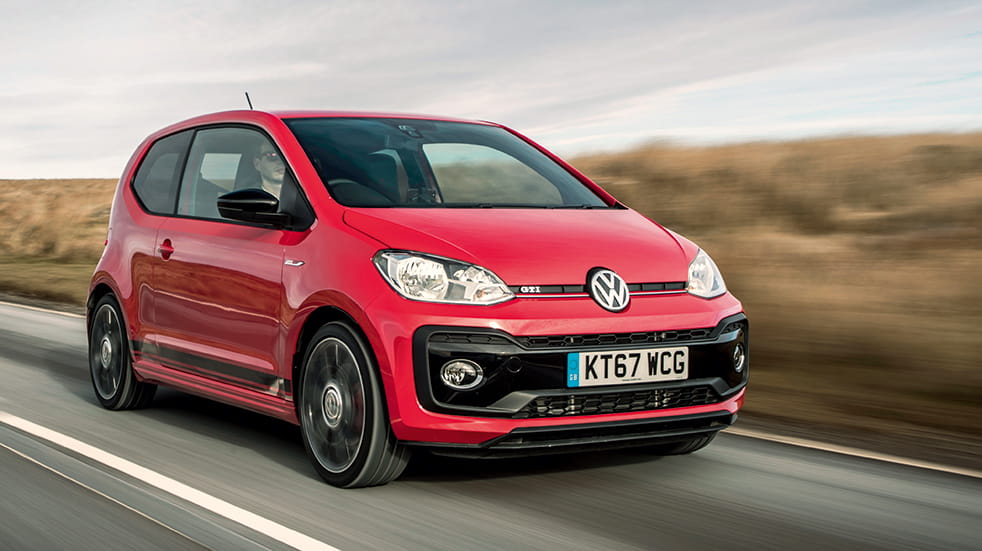 With every generation, cars grow in the waistline and gain power. By today's measures, the Up GTI is pocket-sized and puny. Yet it closely matches the original Golf GTI, a real game-changer in its day.
Sure enough, the new GTI is a hilarious little terrier to drive, scooting about with cheery willingness. The steering feels alive, and the three-cylinder turbo engine eggs you on with its thrummy voice. Unlike bigger sporting cars, this baby GTI doesn't demand a wide road or encourage a renegade attitude to speed limits. It's simple real-world fun.
It's good in the worlds of cities and motorways, too. The suspension isn't harsh and, compared with other baby cars, it's solidly made and not too much of a squeeze in the back.
The spec: Volkswagen Up GTI
Engine: 999cc 3cyl petrol, FWD, 6spd manual
Power & Torque: 115hp, 200NM
0 – 62mph: 8.8 seconds
Top speed: 122mph
Fuel economy: 58.9mpg
CO2 emissions: 110g/km
Price: from £14,055
---
Sports: BMW Z4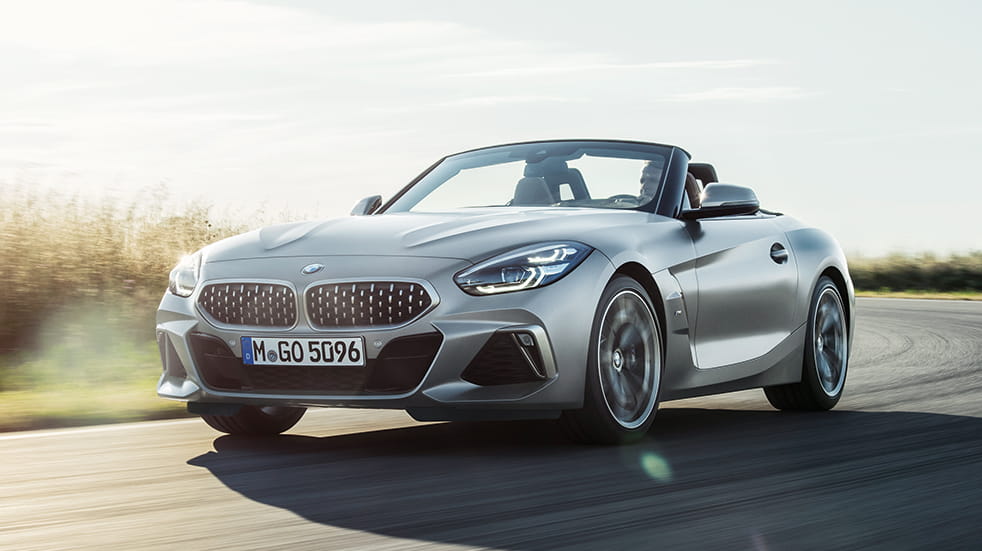 The Z4 has ditched the folding metal roof. Lowering the replacement cloth top, in 15 fully powered seconds, clarifies every sensation from the sharpened grippy cornering to smooth power. I tried the range-topping M40i engine, still a six-cylinder when even the rival Porsche Boxster has pared back to four. Its appetite for acceleration is civil yet prodigious.
It's amenable to daily use, too. The roof is quiet and stormproof. Without the folding hard-top the boot has grown, plus there's more in-cabin storage. Electronic suspension regulation gives it a comfortable pliancy that you wouldn't expect from the taut steering. Plus the dash screen and connectivity are among the best. I just wish it looked prettier.
The spec: BMW Z4, M40i
Engine: 2998cc 6cyl petrol, RWD, 8spd auto
Power & Torque: 340hp, 369lb ft
0 – 62mph: 4.6 seconds
Top speed: 155mph
Fuel economy: 38.7mpg
CO2 emissions: 165g/km
Price: from £49,050
---
Saloon: Peugeot 508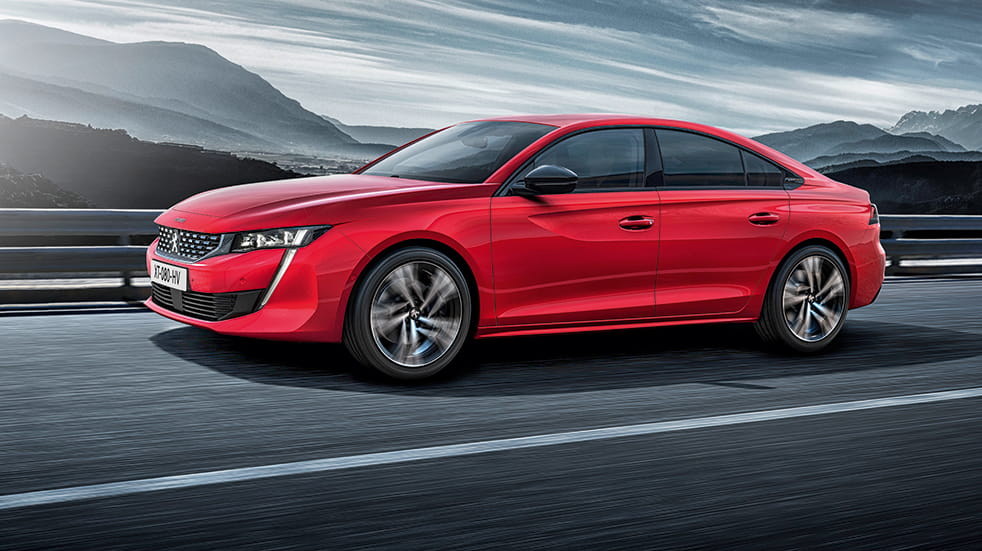 Peugeot is on a roll with its 3008 and 5008 crossovers. This is a new attempt at a format where the firm once excelled but in recent decades has stumbled: a large comfortable saloon. But it's miles from the over-timid old-generation 508. Wrapped in a tight and rakish body, the interior uses fashion-forward materials, plus a control-and-display layout that's radical without being confusing.
It's lively to steer and accelerates energetically, thanks to its comparatively light weight. The 1.6 petrol would be a good choice for relatively low-mileage drivers. Plying the motorways for work or towing a caravan points you towards the 2.0 diesel, a refined example of the type. The only fly in the ointment is the slightly indecisive standard automatic gearbox.
The spec: Peugeot 508, Allure 2.0l BlueHDI 160
Engine: 1997cc 4cyl diesel, FWD, 8spd auto
Power & Torque: 163hp, 400NM
0 – 62mph: 8.4 seconds
Top speed: 143mph
Fuel economy: 62.8mpg
CO2 emissions: 118g/km
Price: from £25,000