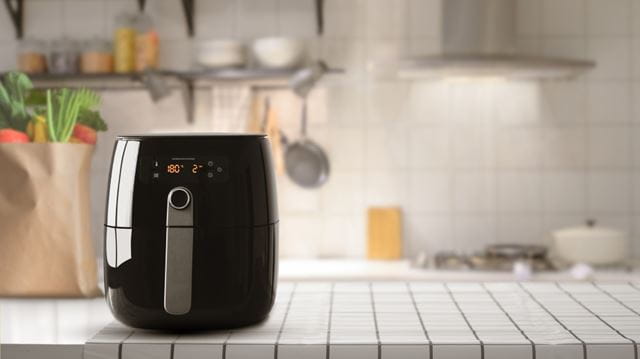 When it comes to cooking, there's not much that isn't made with your oven or hob. From cakes to casseroles, soups to sauces, it's often the first place we head when cooking for the family.
However it's clear that the cost of living crisis isn't going anywhere soon, and with rising energy and gas bills many of us are looking for ways to keep costs down this winter. Luckily, there are easy ways to do that in the kitchen that mean you can still enjoy your favourite comfort foods without breaking the bank.
So whether your slow cooker has been a staple in your kitchen for years or you need to dig it out from the back of the cupboard, here are the gadgets to get to grips with now – just avoid leaving them on standby when they're not in use.
How much does using an oven cost?
According to research from energy firm Utilita and Iceland, an electric cooker costs 87p a day to run, equating to £316.54 a year. If you have a dual cooker, that price drops to 72p a day or £264.03 a year, while a gas cooker will set you back 33p a day, totalling £120.83 a year.
Of course, the exact costs depend on the efficiency of your appliances, how much you cook and your energy tariff, but these figures are a great way to compare costs with other appliances.
Which are the most energy-efficient kitchen appliances?
---
1 Air fryer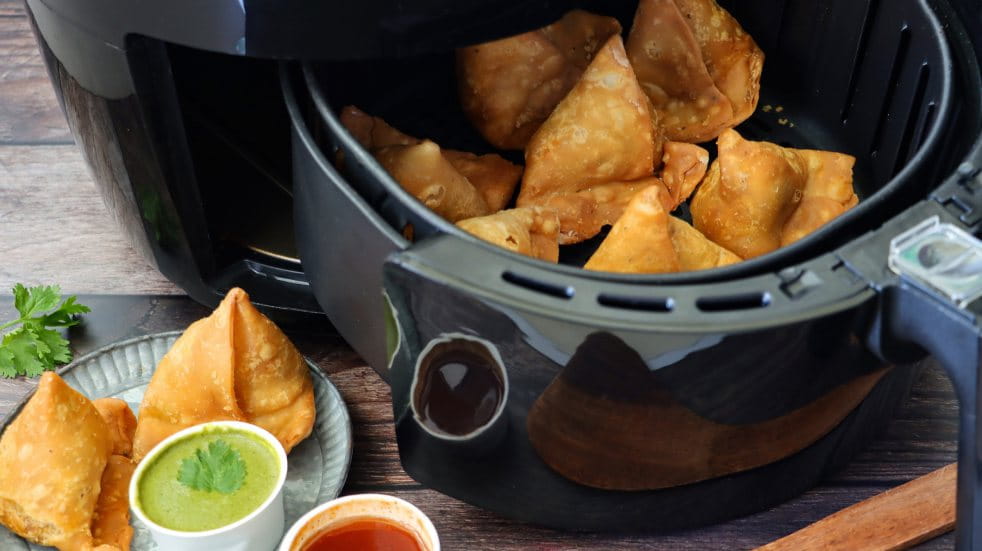 A favourite for cooking healthier versions of oil-heavy dishes, an air fryer can actually cut your energy bills too. At 14p a day, this gadget will cost £52.74 a year to run and can cook up some tasty dishes at a fraction of the cost of using your hob. Why not try sweet potato wedges, chicken thighs, salmon fillets or whip up a batch of doughnuts?
There are a range of air fryers on the market from just £35, meaning your purchase could pay for itself in energy savings in less than two months. While there are more expensive options with a wider range of functionalities, there are also plenty of air fryers to be found second-hand – just check out sites like Facebook Marketplace or Shpock.
---
2 Microwave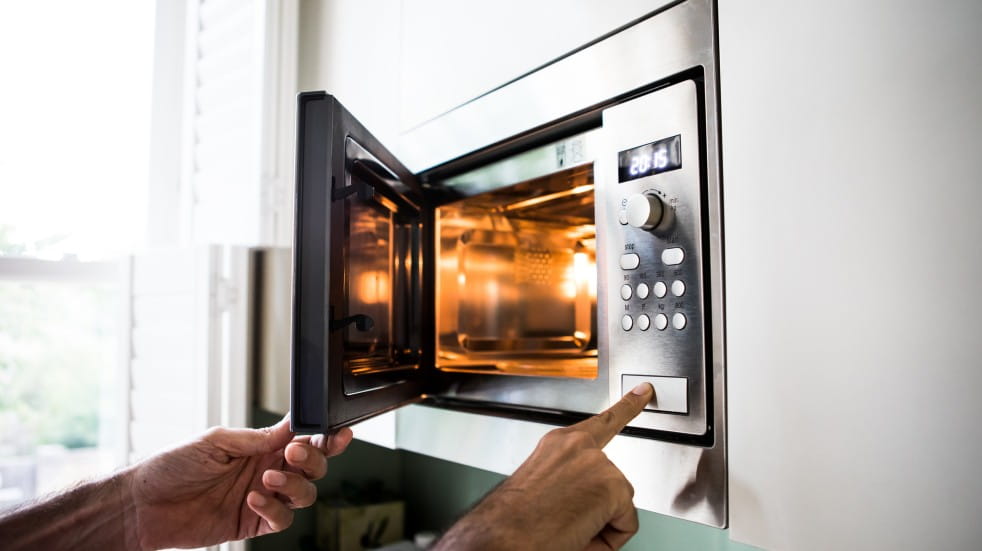 One of the most energy efficient appliances you can have in your kitchen, running a microwave comes in at just 8p a day, or £30 a year. Opting for the microwave to cook ready meals, reheat leftovers and prepare vegetables is a much cheaper option than the oven – microwaves only heat the food itself rather than wasting energy by heating the air around it, there's no need to preheat the appliance and the food takes less time to cook.
There are some obvious meals that can be made in a microwave, like a crispy baked potato or a warming bowl of porridge, but there's much more to try. How about omelettes or cakes made in mugs, tasty chillies or pasta dishes and even risotto? Quicker, still delicious and more energy efficient – what's not to love?
---
3 Slow cooker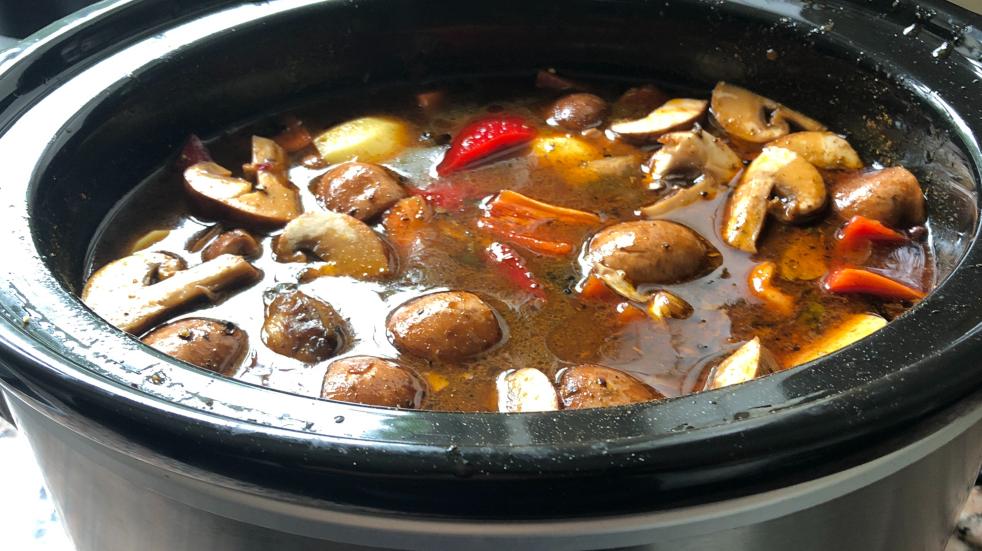 Running at 16p a day (£59 a year), a slow cooker is a great option to shave down energy costs this winter. You can pick up a decent piece at less than £20, or opt for something a little pricier for more bells and whistles. Don't forget you can pick these up second-hand, too.
Slow cookers are great for curries, casseroles, stews and chillies, but you can even make fudge, bread and pudding in your device once you feel a little more confident. If your cooker is big enough, you can also batch cook and freeze dishes that can be heated up in the microwave later (which could save over £150 a year according to Utilita and Iceland), plus you'll save on water bills if you only have one pot to clean.
---
4 Kettle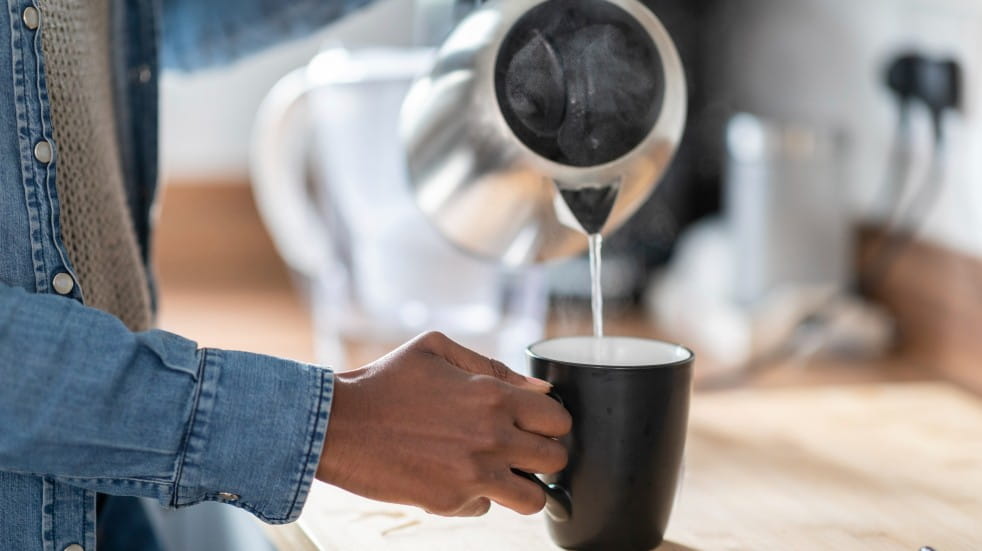 According to the Energy Saving Trust, it costs 1.28p to boil an average kettle. That means that if you sink two cups or tea or mugs of coffee a day, it costs you £9.34 a year to run. But don't just turn to this trusty appliance for hot drinks – swap heating water on the hob for switching on the kettle when cooking, too.
There are more ways to make sure your kettle stays as efficient as possible. Instead of filling your kettle up to the top, only boil the amount of water you need and you could save money on your energy bills. Try measuring out the exact amount you need, or tip a mug of cold water into the kettle. As a long-term solution, you could also try installing a boiling water tap, which runs from as little as 3p a day on standby, or investing in a kettle that has multiple temperature options – perfect for making coffee and herbal teas.
---
5 Toaster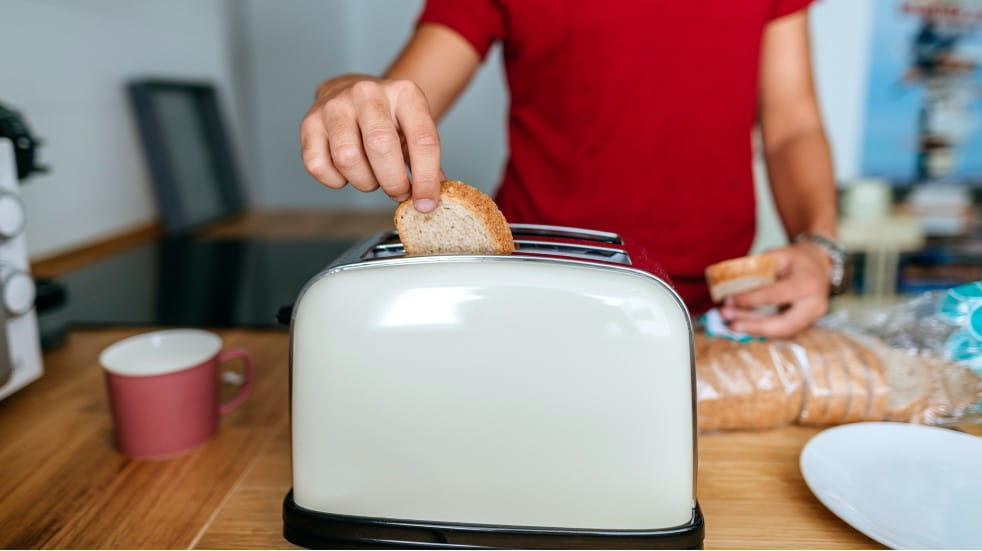 No matter whether you start your day with cereal, overnight oats or two slices of buttered toast, a toaster is an essential in most kitchens. Turns out it's great for reducing your energy bills too, saving time and money compared to using your grill.
Bread, waffles, bagels, buns and pancakes can all be heated up (and defrosted) using a toaster and mean that you'll only be heating the food and not the air inside the oven. That means that not only will your food be ready quicker, it'll cost you less. Some toasters even come with a top rack where you can warm pastries and croissants while your toast is cooking, while Dualit's NewGen toaster can isolate slots, meaning you don't waste energy heating an empty slot.
---
Do more with Boundless
To benefit from amazing offers, along with dozens of other deals on holidays, motoring services, experiences, shopping and more, join Boundless today. To find out how, visit our dedicated membership page.