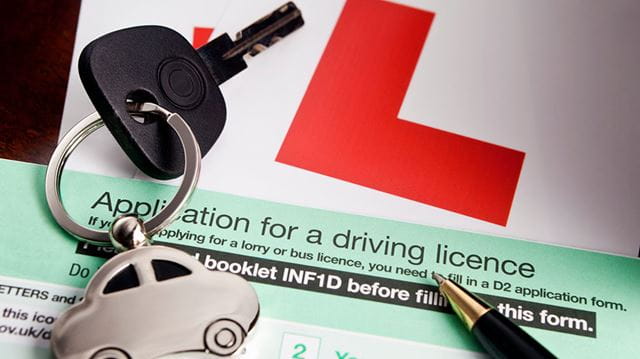 If you have a younger family member who you'd like to assist in getting behind the wheel, these are some of the practical things you can do to get them started.
Can someone start learning to drive before they're 17?
Yes! Although young drivers cannot learn to drive a car on a public road or take a test until they are 17, there are courses that cater to driving students aged under 17. The Under 17 Car Club, which runs at locations around the south west and Midlands, allows young people to get behind the wheel of their family car from the age of 11 and is accredited by UK road safety charity IAM RoadSmart. There's an annual fee to pay, but it'll save you money on lessons when the learner turns 17 – and as you use your own car it can be cheaper than private driving tuition.
Alternatively, Pathfinder (which is also recognised by IAM RoadSmart) runs week-long courses for students aged 15-17 and their guardians. The Pathfinder courses in 2020 take place in Malvern, Worcestershire; Seighford, Staffordshire; and Driffield, Yorkshire.
Another option is Young Driver, which has locations around the country and offers students aged 10-17 the chance to drive a Vauxhall Corsa on private property that has been developed into a realistic road layout.
---
Find out more about learning to drive and improving your driving
Learn to drive from the age of 11 with the Under 17 Car Club
Improve your driving and riding with IAM Roadsmart
Your motoring questions answered by our experts
---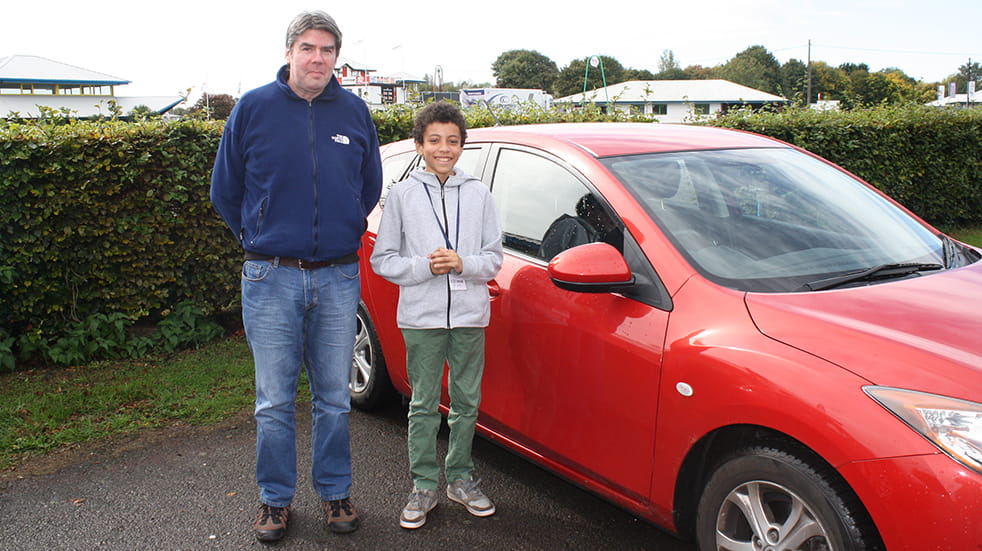 How to apply for a provisional driving licence
Driving students can apply for a provisional licence online. The applicant must be aged at least 15 years and 9 months, and be able to read a number plate from 20 metres away (it's OK if they need glasses or contact lenses to do this).
It's cheaper and quicker if you apply for your licence online (£34 online as opposed to £43 by post) and the licence should arrive within one week. Once they have a provisional driving licence and have reached the age of 17, they can take their first driving lesson on public roads.
Finding a driving instructor
One of the best ways to find a good instructor is by a personal recommendation from a friend or relative who has passed their test recently. Alternatively, if you search online, see if the instructor has any online ratings or recommendations (for example, Google reviews or reviews on their school's Facebook page).
It's also worth making use of the DVSA's approved driving instructors tool – simply input your postcode and it will list approved instructors in your area, complete with how far they are from you and their contact details, from a database of more than 26,000 approved instructors.
Depending on where you live, driving lessons cost around £25-£29 per hour. It's better to have longer lessons of either 90 minutes or two hours at a time, as you'll get more driving within each hour and will typically improve more quickly. Many instructors also offer a discount if you book a block of 10 or 20 lessons. Learner drivers typically have a total of 40-50 hours of lessons before taking their test.
If they learn to drive (and hence take their test) in an automatic car, they will only be allowed to drive automatic cars. Lessons in automatic cars also tend to be more expensive, as automatic cars are expensive to buy and insure. It's best to learn in a manual, which will then enable them to drive both manual and automatic vehicles (which can be handy later if they need to drive a manual hire car or courtesy car, even if they own an automatic).
Insurance for driving lessons
If the student is solely learning to drive with a qualified instructor, they do not have to pay for insurance as the instructor will already be covered by the necessary insurance.
A friend or family member can provide extra lessons, if they are over 21, have held a driving licence for at least three years, and are qualified to drive the vehicle the student is learning in. However, the student will need to be insured to drive their car – as a Boundless member you can get discounts on LV= car insurance.
A learner can be added as a named driver to an existing policy, although this can result in a steep increase in premiums. Alternatively, many insurance companies offer insurance specifically for learner drivers. Again, this may be pricey (around £70 per month) but many insurance providers offer a discount on a standard policy if they stick with the same insurer after passing their test.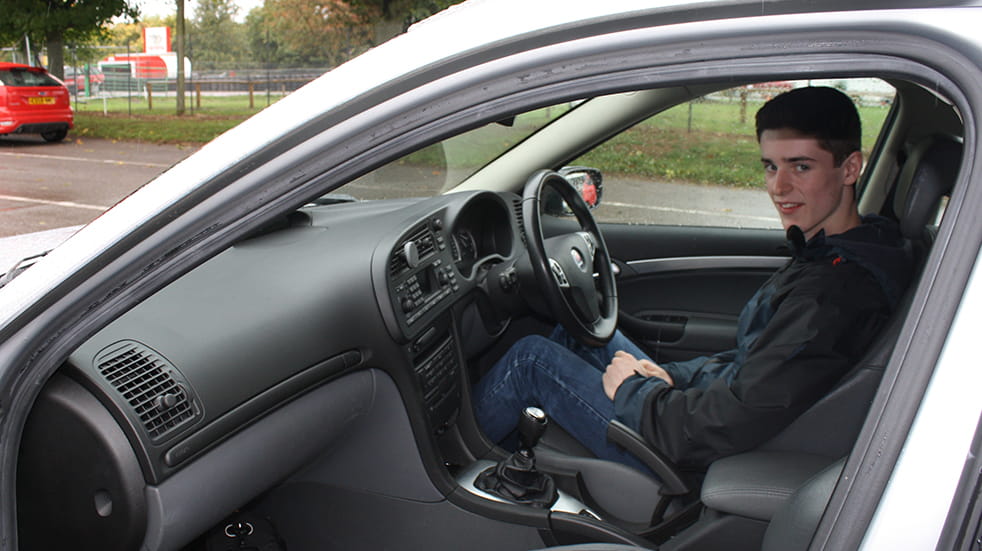 What happens in the theory test?
Learner drivers need to pass a theory test before they are eligible to take the practical test. These take place at theory test centres around the country. They involve using a computer to answer a series of 50 multiple-choice questions based on the Highway Code (of which the candidate will need to get 43 correct to pass) and taking a hazard perception test.
The hazard perception test comprises a series of short videos, filmed from a driver's perspective. The candidate needs to click the mouse when they spot a 'developing' hazard (in other words, something that would cause the driver take some action, such as changing speed). For this section, they need to score at least 44 out of 75 points.
It's essential to prepare in advance for the theory test. The candidate should have read through The Official Highway Code (available for £2.50 from most bookshops) and taken mock versions of both the multiple-choice and free hazard perception tests online.
You can take a practice theory test online and there are also various apps that cover both the multiple choice and hazard perception elements (see, for instance Driving Theory Test 2020 UK or the Theory Test App). Theory tests costs £23 and you can book a theory test online. Ensure they're confident about passing before paying for the test, to avoid having to pay more than once.
Taking the practical driving test
By the time a learner driver comes to take their practical test, their instructor should have made them familiar with the test routes used by their local test centre – so there shouldn't be any surprises. Students usually take the test in their instructor's car, so they'll be driving a vehicle that they're familiar with.
On the day, they'll need to bring a car (quite important, that) along with their provisional licence and theory test pass certificate, and it's crucial to arrive at the allotted time – if they're late, they may not be allowed to take the test. Practical tests are meant to last for around 40 minutes but, depending on traffic and the route, can take an hour or more.
On average just over half of all practical tests end in a fail, although pass rates vary wildly across the country, from a high of 86.5% in the isolated Highlands village of Gairloch down to 28.6% at Birmingham's Pavilion test centre. So it's important for aspiring drivers not to be disheartened if they don't pass first time. Even if they're doing well in their driving lessons, the added pressure of taking an exam can make a big difference.
Driving tests are cheaper on weekdays (£62) compared to evenings, weekends and bank holidays (£75) and you can book a driving test online, so opt for a weekday to keep the costs down.