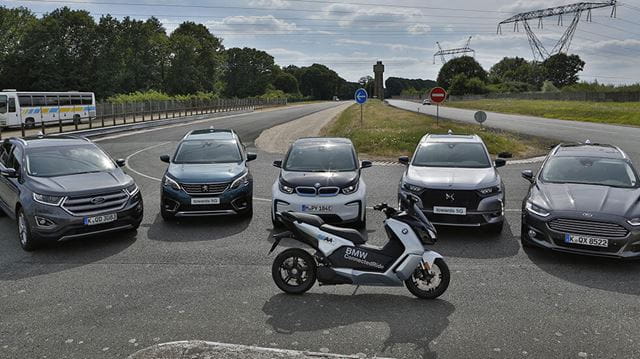 Your car can help make your journey safer, smoother and more fuel efficient; our motoring expert rounds up what to expect in 2020.
1. Vehicle-to-everything (V2X) warning system
Somewhere ahead down the road, a car hits ice and triggers its ESP system, or drives into a rainstorm and its wipers activate on full speed, or – worse – it crashes and its airbag fires. If it has V2X, that car sends out a dedicated automatic radio message, with the cause of the alert and the location encoded into it.
Other cars in the neighbourhood that have V2X will receive the signal and warn their driver in good time, but only if relevant. Emergency services, and automated roadside beacons for fog and ice, can also send highly location-specific messages to the V2X cars.
Obviously the system will work well only when a good number of cars are equipped, but as it's now being launched by VW and Ford, rollout should be swift.
2. Centre airbag
Hyundai has launched an airbag mounted between the front seats. Often in a side crash, around a fifth of serious injuries are caused not by the driver and front passengers' heads hitting parts of the car interior, but by clashing with each other. This controls their positions and reduces that danger.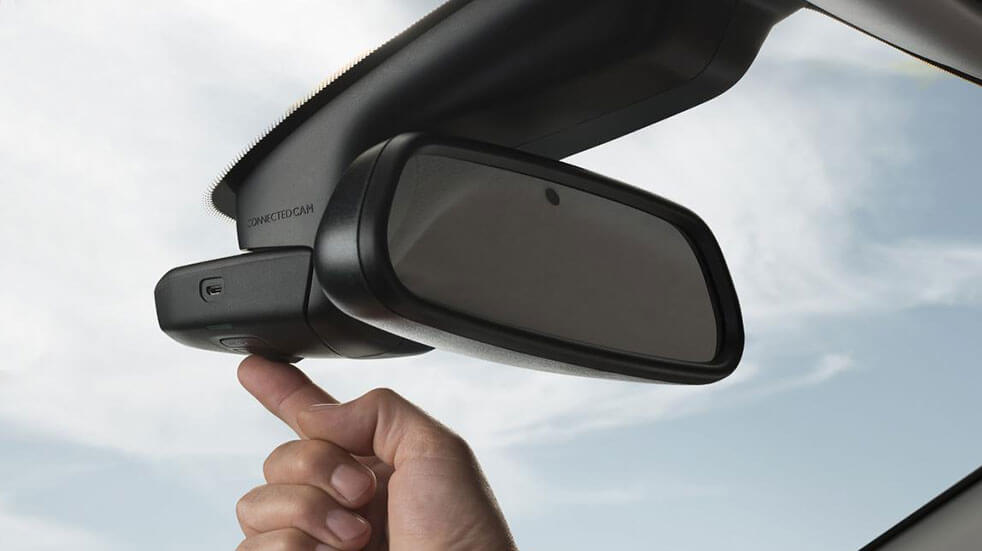 Citroen's dashcam is built into the rear-view mirror, recording any incidents automatically.
3. Built-in dashcam and video drive recorder
Built-in dashcams are creeping onto the market – Citroen was first, and BMW has followed with a system that also uses cameras pointing to the side and rear. They will automatically store footage of the seconds before and after an accident.
Citroen's one also lets you (when not driving, of course) post shots of your scenic journeys directly to your social media accounts.
---
Discover more motoring advice from the experts
New cars reviewed for performance, ride, handling and emissions
Your motoring questions answered
Six of the best new electric cars on sale in the UK
---
4. Land Rover's 'ClearSight' rear-view mirror
Land Rover's new rear-view mirror seems ordinary until you press a button. It then becomes a screen, displaying a hi-resolution rearward-pointing view from a camera mounted at the top of the tailgate. This has the advantage that your view isn't obscured by rear passengers' heads, or bulky luggage in the boot. It also has a wider field of view than the mirror.
Cameras in the nose send an image to the centre-dash screen of what's right below the bumper and directly around the front tyres. They say it's designed for wilderness off-road manoeuvring, but it'll also be super-handy in tight car parks and width restrictors.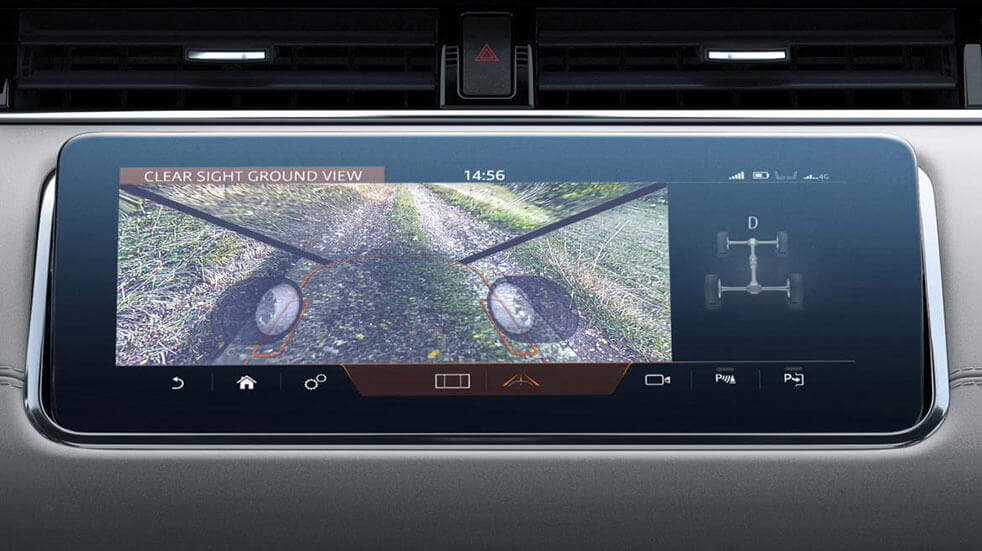 The Land Rover ClearSight camera shows you the area under the bumper and around the wheels.
5. High-res directional headlights
LED headlight systems can use multiple directed beams to throw a light pattern tailored to the situation – wide for town speeds, long and piercing for motorways, angled as you go around a bend. They can also use camera-based imaging to determine where there are cars ahead, and dim their beam so as not to dazzle, and yet keep full beam in other areas.
Over the last few years the resolution of those systems has improved, and now Audi is launching one which uses about one million tiny micromirrors to direct the beam, with as much resolution as a digital projector.
6. Driver monitoring
A few cars, including from BMW and Mazda, now have cameras aimed at the driver's face. If the image monitoring system detects the driver is becoming drowsy or looking away from the road, they set off an alert. As high-level driver assistance becomes common, these cameras will check you're still watching the road, because to do so remains your responsibility even if the car appears to be taking over.
Subaru's system has the extra advantage that facial-recognition software sets the electric seat position, mirrors and temperature the car has memorised for that particular driver. Useful if two or three people regularly drive it.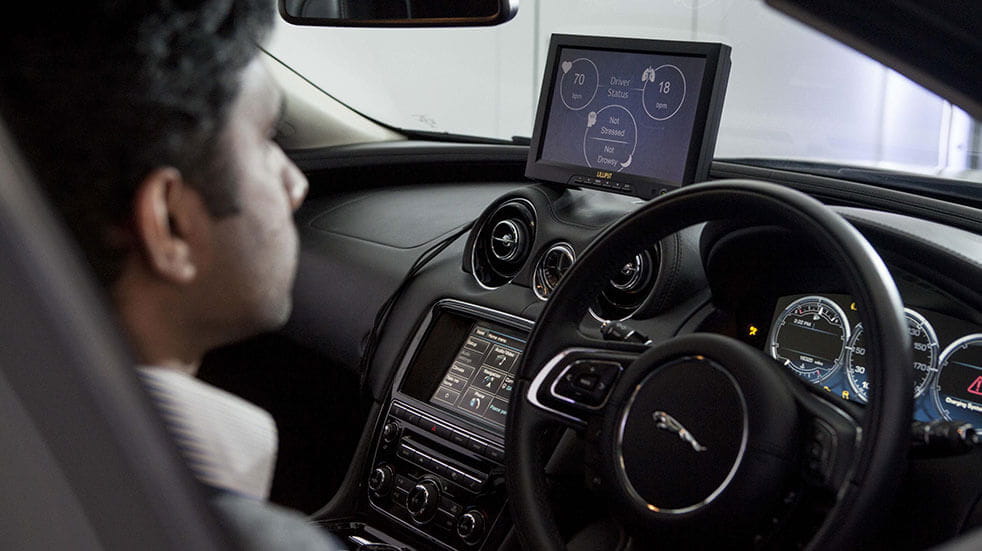 The Jaguar driver monitoring system measures levels of stress and fatigue.
7. Satnav-based cruise control for safety and fuel economy
Adaptive cruise controls are now beginning to change the car's speed to local limits, both by reading road signs and using data in the navigation. The new generation also use satellite navigation data on the road ahead, so they'll slow you down for a tight corner or the approach to a junction, and speed up again afterward.
This not only avoids the car travelling too fast either for a curve in the road or – more likely – a reduced speed limit. It also means the car eases off the accelerator early, so you don't have to use the brakes. This anticipation saves fuel.