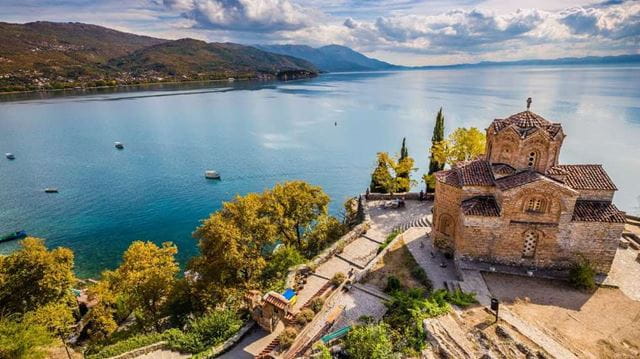 From budget breaks by car to once-in-a-lifetime luxury wildlife adventures, these itineraries highlight something for every taste and budget.
The January – February edition of the Boundless members magazine takes a look at some of the finest destinations for travel you can visit in 2023. Here we take a look at some itineraries for each of these exciting destinations.
And don't forget, you can save 10% on a holiday with Barrhead Travel. From Spanish getaways to South Africa odysseys, you'll find the holiday you're looking for with this Boundless partner. boundless.co.uk/barrhead
---
Taking the car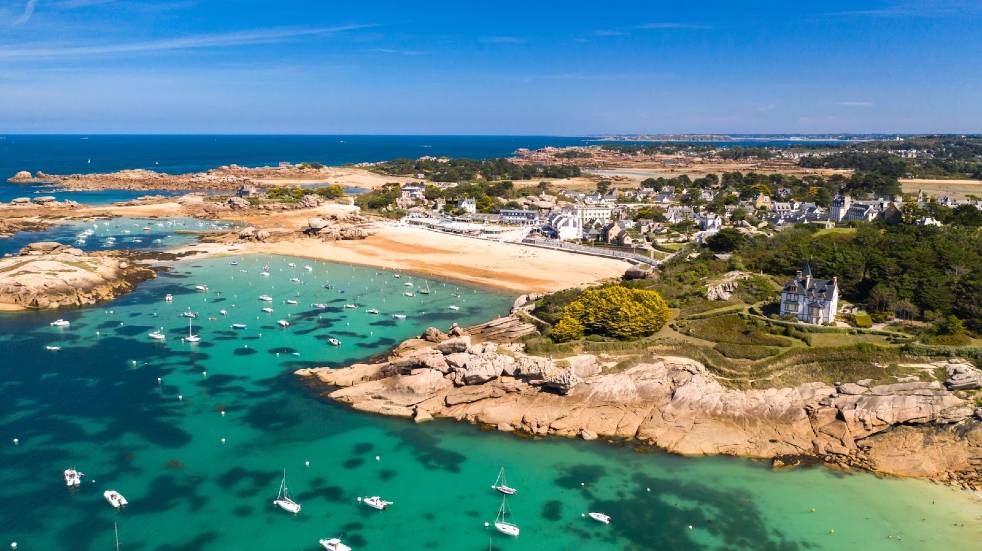 Perros Guirec – Budget break
The port of Roscoff is handy for Perros Guirec and Plymouth to Roscoff crossings cost around £320. There are three campsites to pitch up in, in Perros Guirec, and 28 more near to the region; find them on campingfrance.com or make the most of your Boundless membership by saving 40% when you book through Eurocamp.
French cottage holiday – Mid range
With 10 ferry routes to France from the UK, sail to Roscoff in the north west, to Calais in the north or at one of the ports in between. Find a rural bolthole on gites.co.uk, whether it's self-catering, dog-friendly or villas with pools you're after. Prices range from under £500 to over £3,000 depending on your levels of luxury. Plus, as part of your Boundless membership you can save 5% on routes to France and Spain through Brittany Ferries, click here to find out more.
Cantabria – Pricey but worth it
Take the ferry from Portsmouth or Plymouth to Santander for around £600 (based on two people plus car). Check out turismodecantabria.com for info and booking details of hostel, apartment, 5-star hotel and mansion accommodation. And remember, as part of your Boundless membership you can save 5% on routes to France and Spain through Brittany Ferries, click here to find out more.
---
Flight-free holidays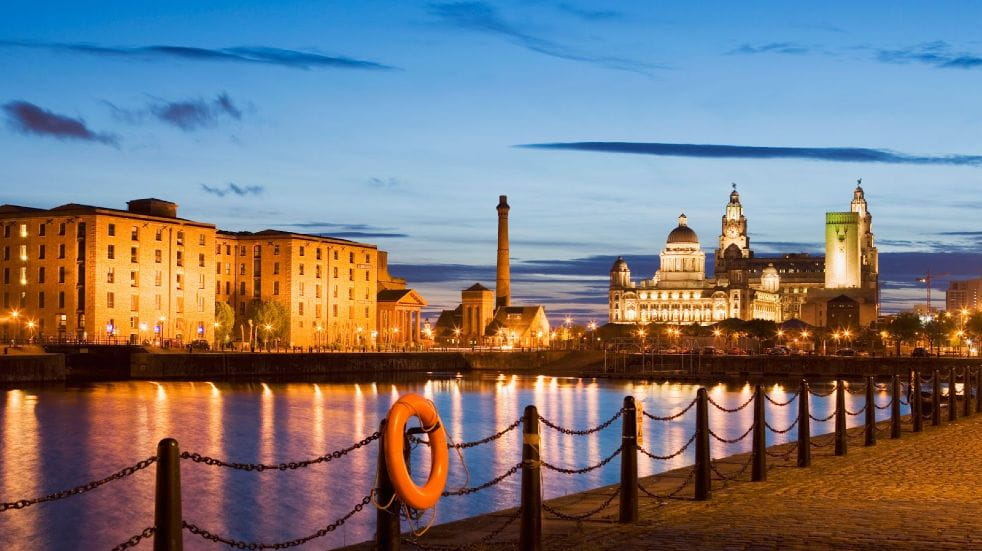 Liverpool – Budget break
Trains to Liverpool from London cost from £20-£80 a ticket and anything from £13 to £120 if you're travelling from Edinburgh. Find apartments, hotels and B&Bs at visitliverpool.com – book early if you want to be there for Eurovision!
Antwerp – Mid range
Antwerp's closest ferry port is Dunkirk, and the crossing from Dover costs around £84 per person. You can also take the Dover to Calais route, from £68 one way (4 people plus car). If you live in the north of England or Scotland, take the overnight crossing from Newcastle to Amsterdam for around £102 for a two-person cabin. Click on the Tourism section of belgium.be for general info or find places to stay on thebrokebackpacker.com which has links for beds from budget to luxury.
Bilbao – Pricey but worth it
The two-night cruise ferry journey from Portsmouth to Bilbao costs from £550 one-way, for two people and a car. Bilbaoturismo.net not only has the usual accommodation details but also includes a useful section for people travelling in motorhomes.
---
Best for culture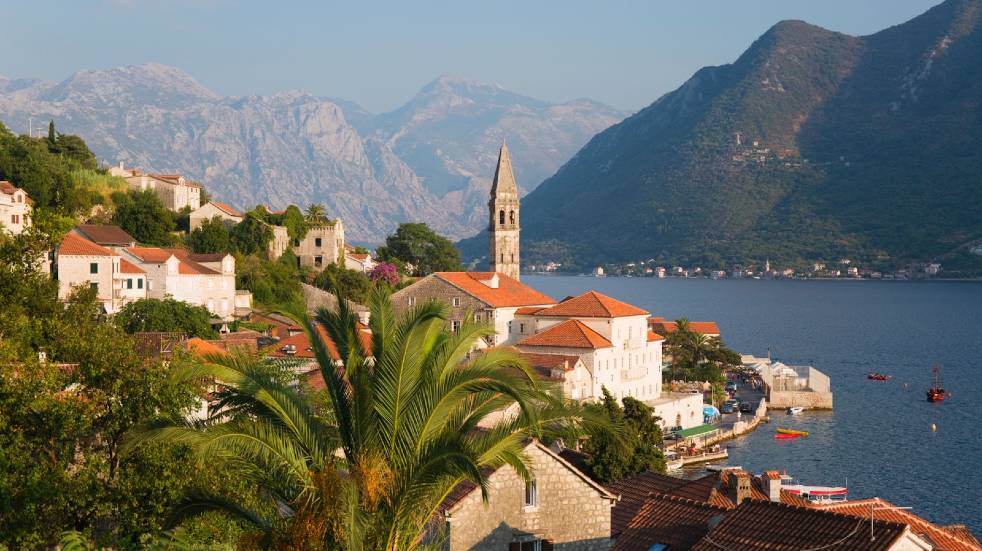 Montenegro – Budget break
Ryanair has a direct route to Montenegro's main airport Podgorica, the capital, for around £107 return from Manchester. British Airways fly to Podgorica from London airports or touchdown in Tivat airport to be closer to the coast. Go to visit-montenegro.com for general information and for sections on transport. For hotels etc, try thehotelguru.com, which collates reviews by the professionals.
Punjab – Mid range
Plan your trip with the help of the government of Punjab's tourist website, tourism.punjab.gov.pk, and use it to book tours and packages to various regions including Soon Valley and South Punjab. Flights from London to Amritsar cost from £378 in March, rising to £1,257 in February.
Trans-Bhutan Trail – Pricey but worth it
For a trip to Bhutan you need a visa, which has to be submitted through a tour operator. For a list of operators, go to Tourism Council of Bhutan's bhutan.travel. There are no direct flights to Bhutan, but London Heathrow has a route to Paro via Delhi from around £336-£739. Find suggested itineraries for the Trail at transbhutantrail.bt. Budget wisely for a trip to Bhutan, foreign tourists are charged 200 US dollars per person per day as a contribution towards sustainable tourism.
---
Adventure seekers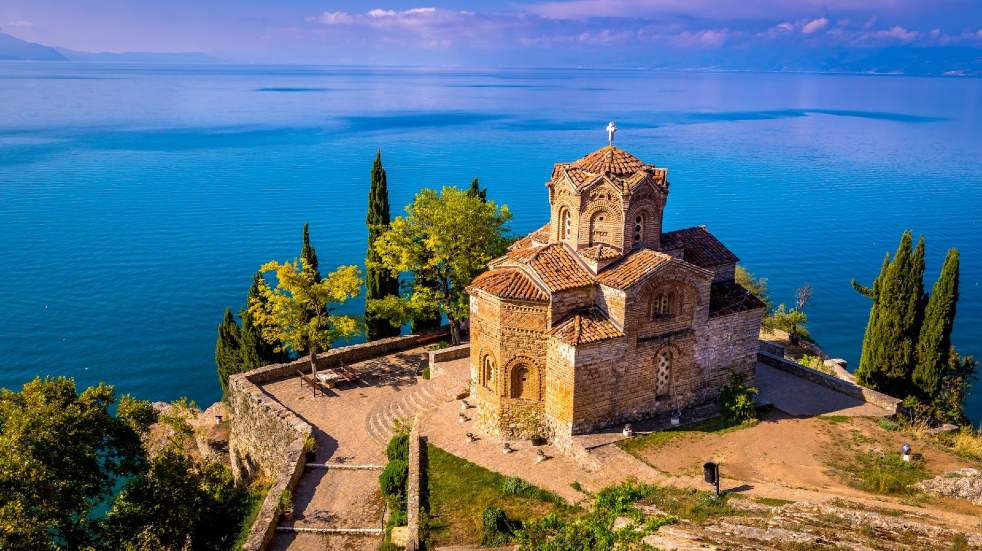 Ohrid – Budget break
Flights to Ohrid cost around £200 from London airports. If you're flying from Liverpool or Bristol you'll have to make one stop, but there's a direct flight from Nottingham. Use macedonia-timeless.com to plan your trip and find unique hotels, private villas and castle stays at luxuryhotel.guru/ohrid.
Atlas Mountains – Mid range
To experience the best of Morocco's Atlas Mountains consider a tour, on which you can trek with a private guide and visit the region's traditional Berber village, as well as the city of Marrakech. A seven-day tour starts from around £2,300 and a flight only to Marrakech from London airports costs from around £120 direct. Visitmorocco.com is your go-to for in-depth travel info.
South Australia – Pricey but worth it
Fly to Adelaide taking a one-stop flight from Manchester and London, or two-stop flights from Birmingham. Choose Singapore Air for around £1,119 or pick a holiday package deal from southaustralia.com, such as 10-day Fly Drive Holiday of South Australia Highlights costing around £1,197.
---
Package holidays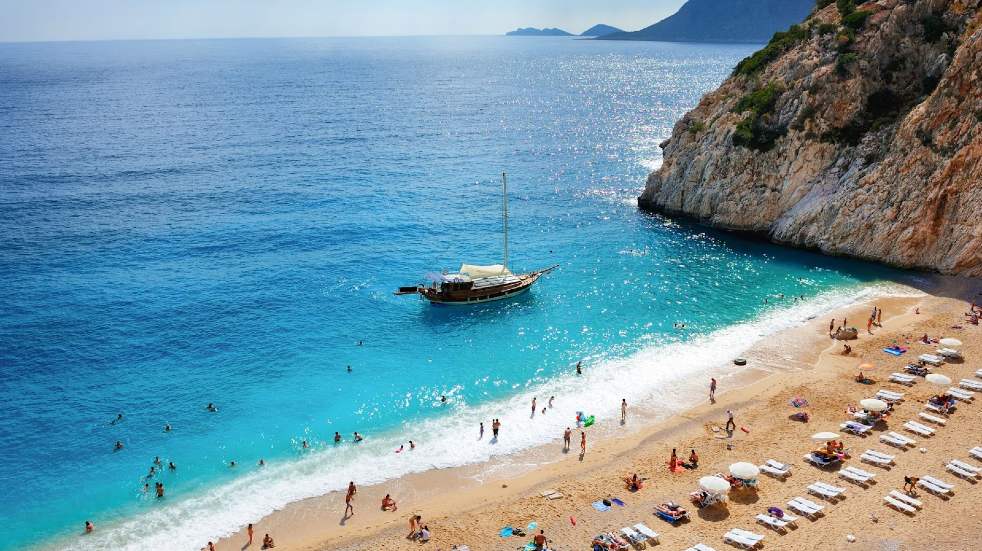 Turkey – Budget break
With the cheapest all-inclusive holidays to Turkey just £165 there are serious deals to be had this year. But where to go? For a lush overview of the regions, feast on gototurkey.co.uk and then head to Tui, Thomas Cook or Jet2holidays et al to make it happen.
Mediterranean cruise – Mid range
They say if you've never been on a cruise before, book a short one first before you set sail for a longer voyage. Find your sea legs with TUI, Iglucruise.com or Cruise.co.uk – travel agents that specialise in cruises – while you'll find a network of experts at gocruiseandtravel.co.uk.
Rocky Mountaineer Train – Pricey but worth it
Get a sneak peek of the train journey through Canada's West and the Canadian Rockies via video at rockymountaineer.com, where two-night packages start at £1,308 per person. Find London to Air Canada flights from £556. Do a spot of online sightseeing at destinationvancouver.com.
---
Accessible escapes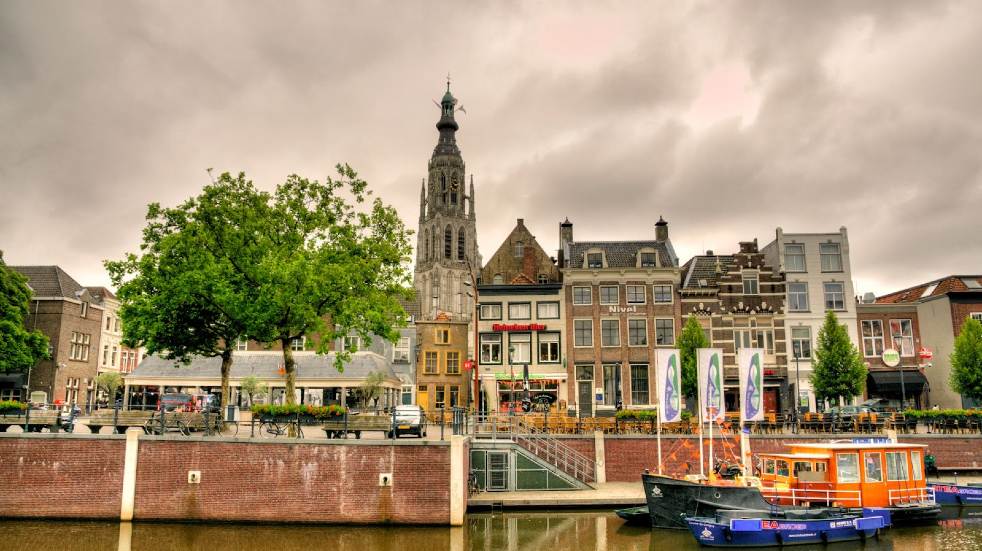 Breda – Budget break
Bus drivers in Breda have had special training in how to be hospitable towards passengers with a disability, making getting around the medieval city by bus a sound option. Ryanair flies from London direct for around £35 and if you're flying from Manchester or Edinburgh it's a one-stop flight with KLM. Check out netherlands-tourism.com before you go.
Casa Vicens – Mid range
With Gaudi's Casa Vicens in Barcelona fully accessible by wheelchair, all you need is an airline to match. British Airways (britishairways.com) and Virgin Atlantic routes include Barcelona and both have policies on assisting wheelchair users, with Virgin (help.virginatlantic.com) including hidden disabilities on the Special Assistance section of its website.
Disney World – Pricey but worth it
Disneyholidays.co.uk caters very well for guests with disabilities, its rooms are equipped for people with mobility, hearing and visual disabilities. Choose your hotel, book tickets to theme parks and find plenty of activities through this excellent portal. British Airways flights to Orlando start at £358.
---
Dramatic landscapes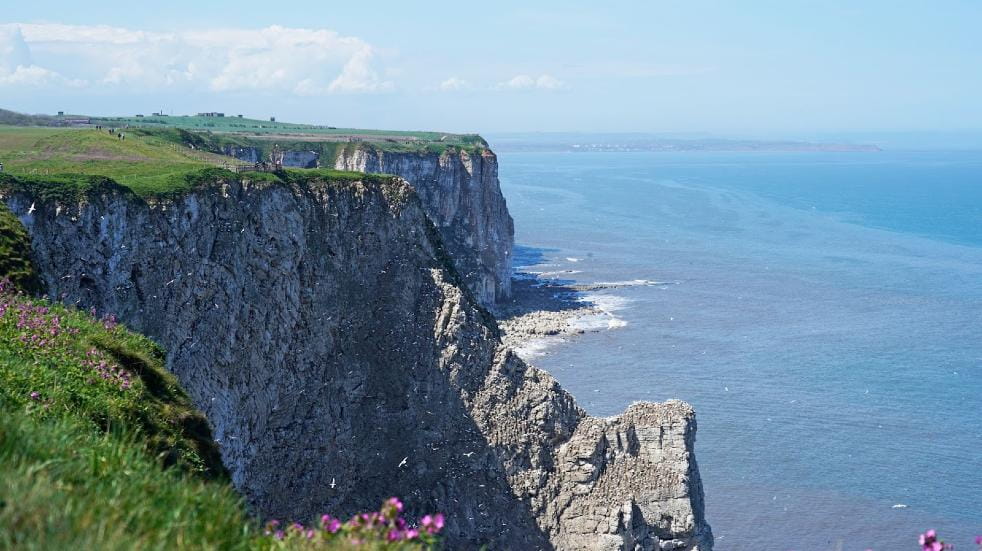 Yorkshire – Budget break
Bempton is reachable by train while Spurn is on a bus route and an hour's drive from Hull. From Leeds to Bempton costs £35 by train, while Leeds to Whitby (for Robin Hood's Bay) is around £47. For details of events, over 400 walks and accommodation from inns to glamping, skip across to yorkshire.com.
Iceland – Mid range
For Thingvellir National Park, catch a flight to Reykjavik-Keflavik airport from London for £114 and from Manchester or Bristol non-stop for around £235 and £330. Fancy sleeping in a glass lodge watching the northern lights through a glass ceiling? Or staying at the Retreat Hotel, built into volcanic rock on the edge of the Blue Lagoon? Treat yourself to an hour or so's hotel shopping on visiticeland.com.
Yosemite National Park – Pricey but worth it
For a really comprehensive guide to California's majestic national park, make your first stop nps.gov/yose/index.htm where you'll be able to map out your stay. From here you can book lodging inside the park, which is recommended, choosing from tent cabins to deluxe rooms at The Ahwahnee luxury hotel. Fly to nearest airport Fresno from London for around £665, but you'll have to make two stops and pay £300 more if you're flying from Belfast or Manchester.
---
For ultimate relaxation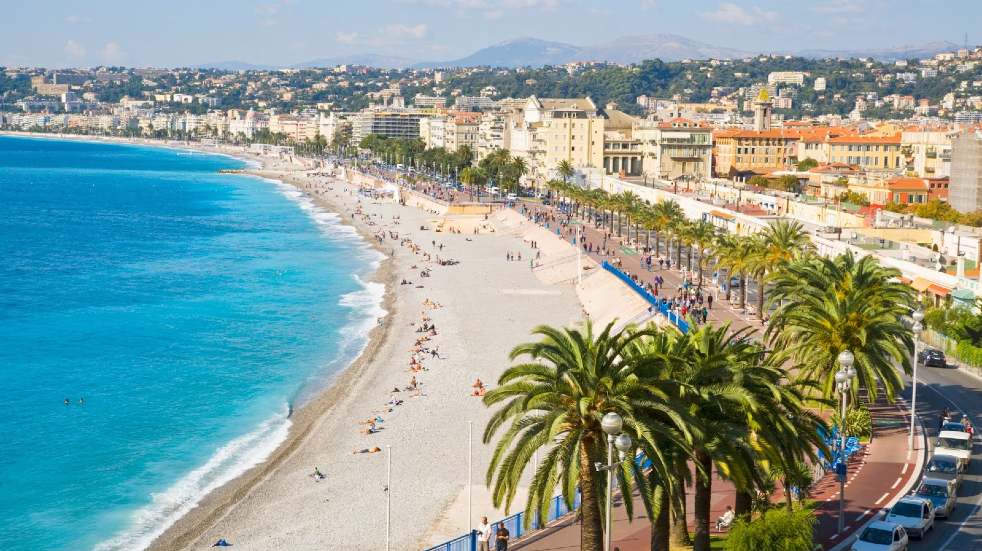 Nice – Budget break
If you're heading to the Carnival of Nice in February 2023, grab your tickets from official tourism website, explorenicecotedazur.com, where you'll find everything from hotel rentals, stop-over gites, B&Bs and youth accommodation. Nab a £50 flight from London, with prices rising to around £128 from Manchester, direct.
Tallinn – Mid range
With flights to Tallinn frequently involving one stop, you can choose to start your journey from London or one of the other UK city airports. Flights cost around £127 and upwards. Find a neighbourhood guide to Tallinn at visittallinn.ee as well as public transport details on trams and buses and, if you're feeling brave, e-scooter rentals.
Quebec City – Pricey but worth it
If you've ever pictured yourself sleeping in a treehouse, hobbit-style house or igloo then take a peep at the non-traditional section at bonjourquebec.com before flipping back to hotels, cottages and campgrounds. Fly Air Canada London to Quebec City one-stop from around £450 upwards.
---
Do more with Boundless
To benefit from amazing offers, along with dozens of other deals on holidays, days out, experiences, shopping and more, join Boundless today. To find out how, visit www.boundless.co.uk