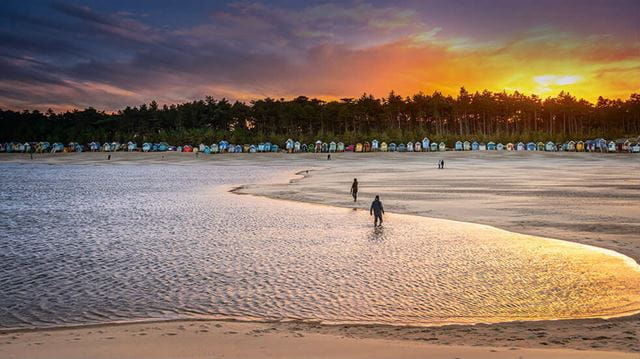 Discover the best unusual activities you can enjoy on an English beach, for a day out with a difference. Make the most of our stunning coast and waters.
---
1. Shoreline horseriding: Putsborough Beach, Croyde, North Devon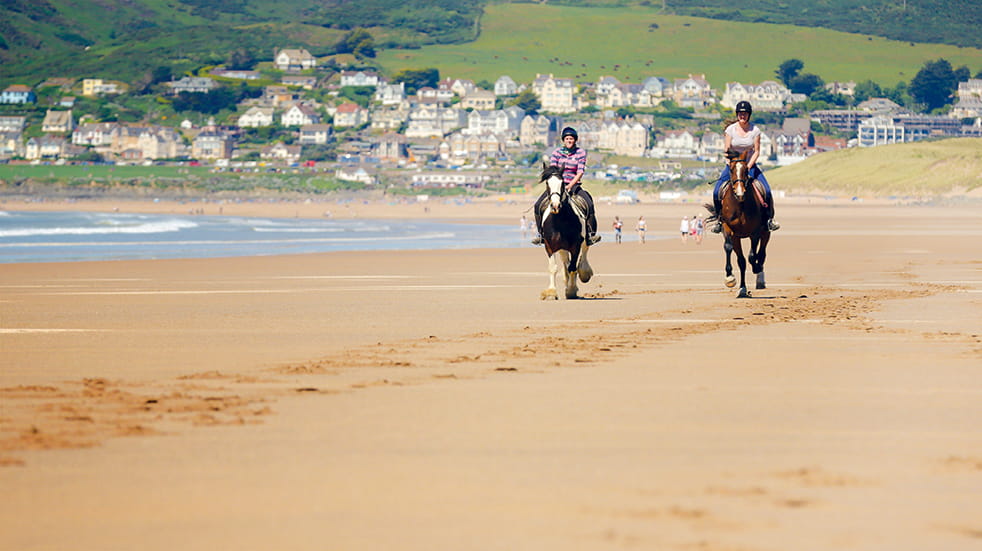 © Gareth Iwan Jones
Have you dreamed of riding on horseback across the shallows of a three-mile-long sandy beach, the wind in your hair and salty breeze on your face? Well, on Putsborough Beach with Roylands Riding Stables you can do just that. The family-run stables offers everything from cantering on golden sands for experienced riders, to pony trekking for tots and lessons for novices. Plus, the rolling green hills between Woolacombe and Croyde make a picture-perfect backdrop, so donning your chaps and hats here will make for a windswept ride to remember.
How to get there: Roylands Riding Stables is on Moor Lane, which is a short drive northwest of Barnstaple (served by the A39, A361 and A377) via the A361 and B3231.
How much does it cost: A two-hour beach ride costs £70 per person; one-hour lessons from £40; half-day ride £80; and tiny trek for four- to eight-year-olds £28.
---
2. Snorkelling with seals: Par Beach, St Martin's, Isles of Scilly

© Getty Images
With its white sand beaches and turquoise seas, you could mistake St Martin's for the Caribbean. But forget tropical fish, here it's all about snorkelling with the grey seals. The 'sea pigs' glide through clear waters and make playful companions for children and adults alike. Trips with Scilly Seal Snorkelling leave from heavenly Par Beach, handily located near Adam's Fish and Chips – perfect for re-fuelling post-snorkel.
How to get there: Take the ship, Scillonian III, from Penzance, or a plane from Cornwall Airport Newquay or Land's End to St Mary's Airport. Finally, from St Mary's Quay, at St Martin's Boating Services, board a ferry to your destination.
How much does it cost: A seal snorkelling trip costs £46 per person, or £10 to watch from the boat.
---
3. Rockpooling and fossil-hunting:
Robin Hood's Bay Beach, Robin Hood's Bay, Yorkshire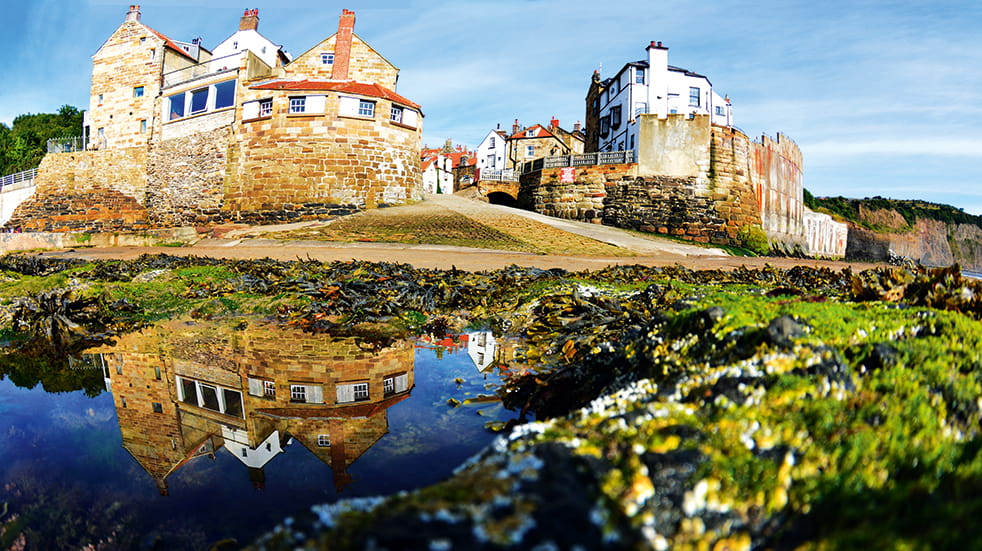 Whether anemones, crabs, fish or fossils are your treasure, Robin Hood's Bay – with its mossy rockpools and towering cliffs – is a fruitful place to hunt. Tots can grab a bucket and net before pottering over the pools, and parents can award prizes for the best species spotted – keep eyes peeled for a well-camouflaged common blenny. For the best experience, print out the Marine Conservation Society's Seashore Safari Guide and check off what you see.
How to get there: South of Whitby and north of Scarborough, follow the A171 and turn towards the coast on the Sled Gates road, on to Thorpe Lane followed by a right turn on to Station Road.
How much does it cost: Nothing! Check tide times to ensure the pools will be accessible and return critters and rocks to where they came from.
---
4. Stand up paddleboarding: Llanddwyn Bay Beach, Llanddwyn Bay, Isle of Anglesey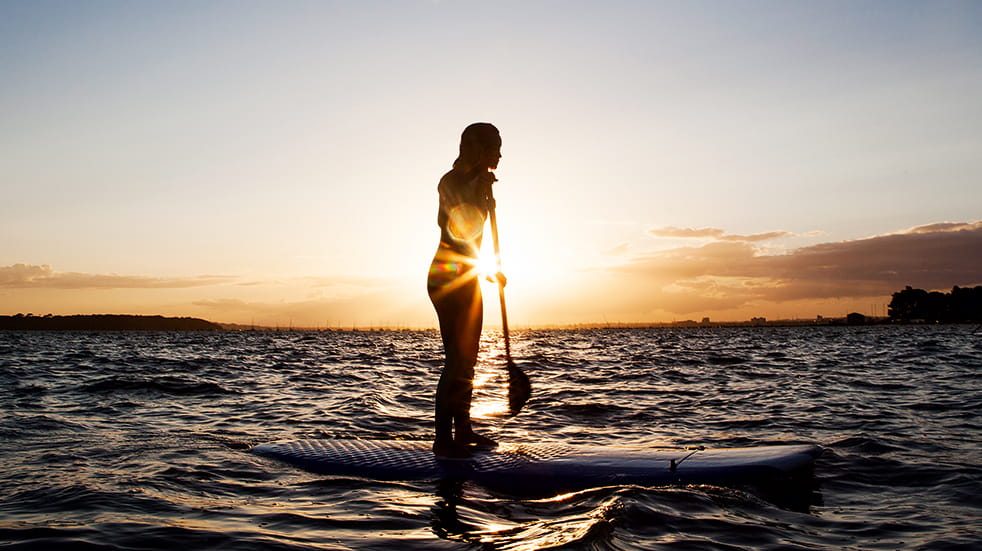 © Getty Images
There's little more relaxing than pootling along a sunny bay on a paddleboard. At Llanddwyn Bay you can add a magnificent view of Snowdonia to that picture and lap up the rays on the water with Sian Sykes. A qualified stand up paddleboarding (SUP) instructor, she understands the tide patterns and water conditions of Anglesey, which is an important aspect of staying safe while SUP-ing. Tucked around the corner from Llanddwyn Bay is the Menai Strait where experienced paddlers can go in search of marine and birdlife.
How to get there: Cross the Menai Strait on the Britannia Bridge, take the A4080 west to Newborough, turn left to reach Llanddwyn Bay.
How much does it cost: Sian at P

syched Paddleboarding

offers everything from taster sessions for £35 to safaris for £85 and nighttime SUP for £48.
---
5. Birds and beach huts: Titchwell Marsh and Wells Beach, Titchwell/Wells-next-the-Sea, North Norfolk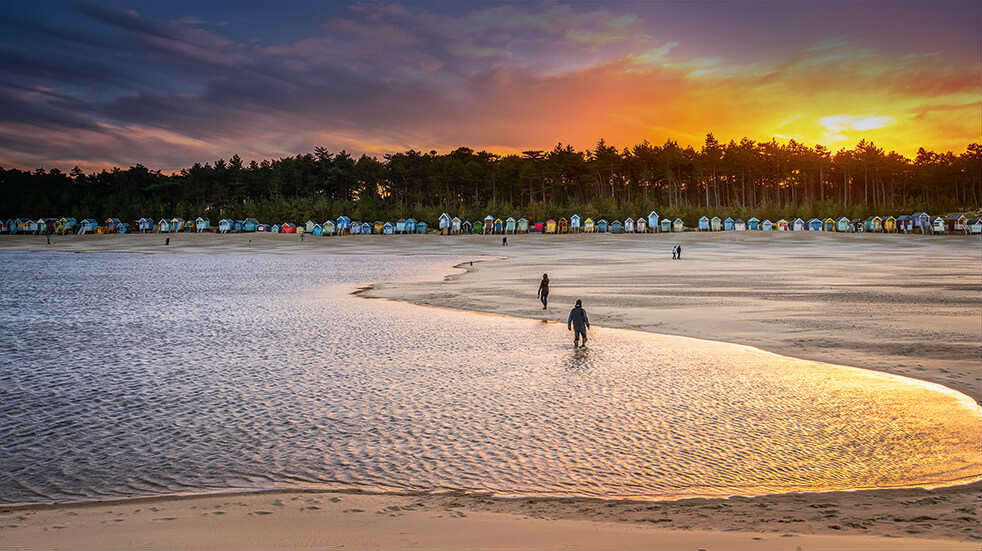 © Getty Images
The RSPB reserve on the North Norfolk coast is consistently flooded with a cacophony of birdsong, and its marshes, sand dunes and expansive beaches make the perfect playground for hide-and-seek both with kids and the resident wildlife. Plus, the beach huts at Wells-next-the-Sea are nothing short of iconic, lined up like soldiers on the edge of a pine-fringed forest. Binoculars, buckets and spades are a must-pack when heading for this nature-rich coastline – look out for its regal red kites.
How to get there: Head for King's Lynn via A17, A47 or A10. Titchwell Marsh is to the north, and the A149 runs from here to Wells-next-the-Sea.
How much does it cost: RSPB Titchwell Marsh offers family-friendly events throughout the year. Beach huts at Wells can be rented from around £40 per day.
---
6. Wild food foraging: Sennen Cove Beach, Sennen Cove, Cornwall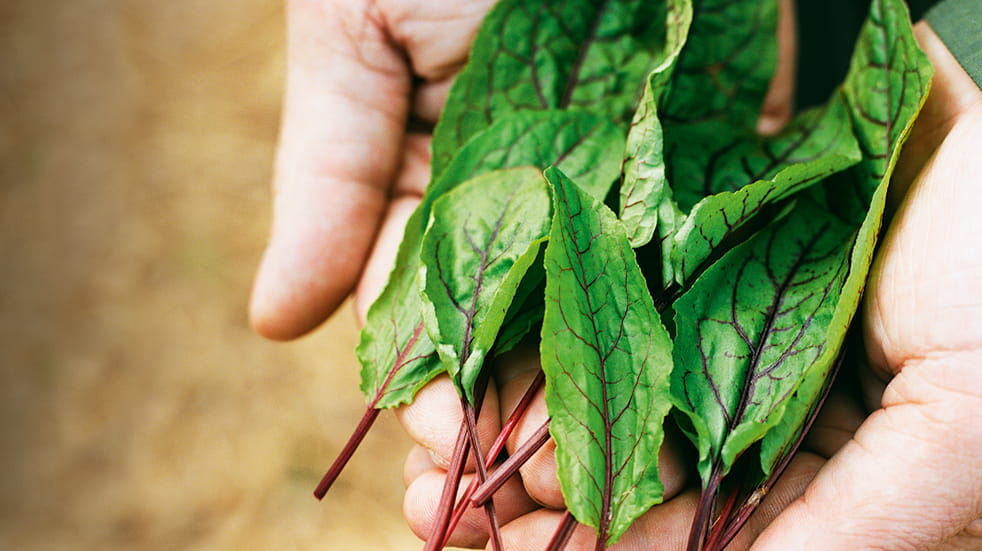 © Getty Images
Food foraging on the beach is a great way to get back to nature. At Sennen Cove and its surrounding hedgerows, woodlands and farmlands, the picking possibilities are endless – think salty seaweeds, citrusy sorrel (left) and bright berries. But unless you're well versed in poisonous plants and local laws, it's best to explore with an expert, such as Caroline Davey, who runs a range of wild food foraging courses.
How to get there: Caroline's Fat Hen Cookery School can be found off the A30 just north of St Buryan.
How much does it cost: A forage, cook and feast day costs £95 per person and includes a two-hour foraging trip, cooking class with your freshly picked ingredients, three-course lunch, and snacks and practical equipment throughout the day.
---
7. Sea-cliff climbing: Penally Range and Tenby Beach, Pembrokeshire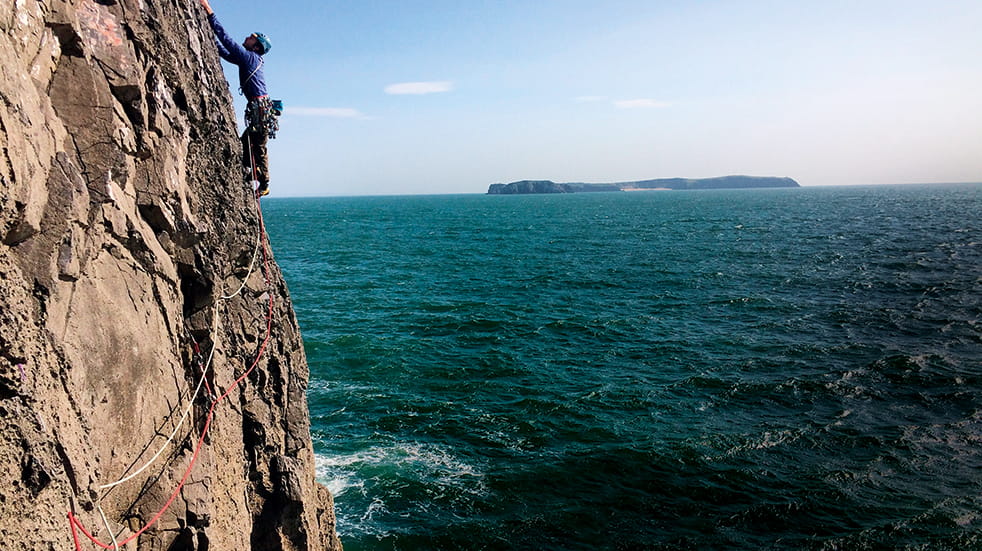 Sea-cliff climbing takes adventurers to new heights, and when the sport is accompanied by breathtaking ocean vistas and far-reaching sandy beaches, what's not to love? Just north of esteemed Tenby Beach is the Penally Range, which is suitable for everyone from beginners to pros. Henry Castle, who runs Climb Pembroke, can cater to a broad spectrum of abilities and ages. Not only is Tenby Beach a sublime spot to chill out post-climb, but climbing in Pembrokeshire reveals a plethora of undiscovered beaches and coves.
How to get there: To travel to Tenby and its golden sands, exit the A477 then take the A478, B4318 or A4139.
How much does it cost: A two-person full-day climbing session with Climb Pembroke costs £180, and group trips are also available, starting at £60 per person per day.
---
Do more with Boundless
Your seaside getaway with Haven
Plan a relaxing beach break or an action-packed mini holiday with the family at Haven's coastal holiday parks and save with your exclusive Boundless discount.