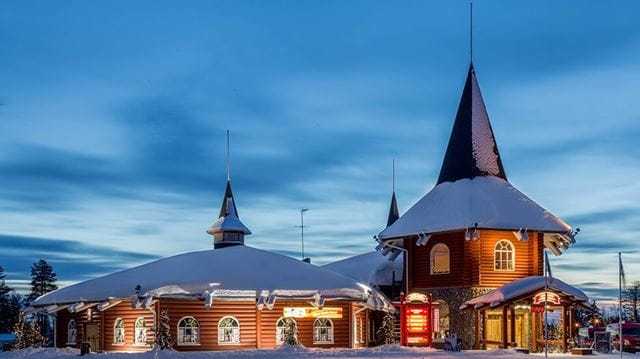 Read our guide to six destinations that get the most out of the winter season, with skiing and snowsports, delicious apres-ski food and drink, snow-capped mountains and cosy fires.
1. Best for a magical long weekend: Finnish Lapland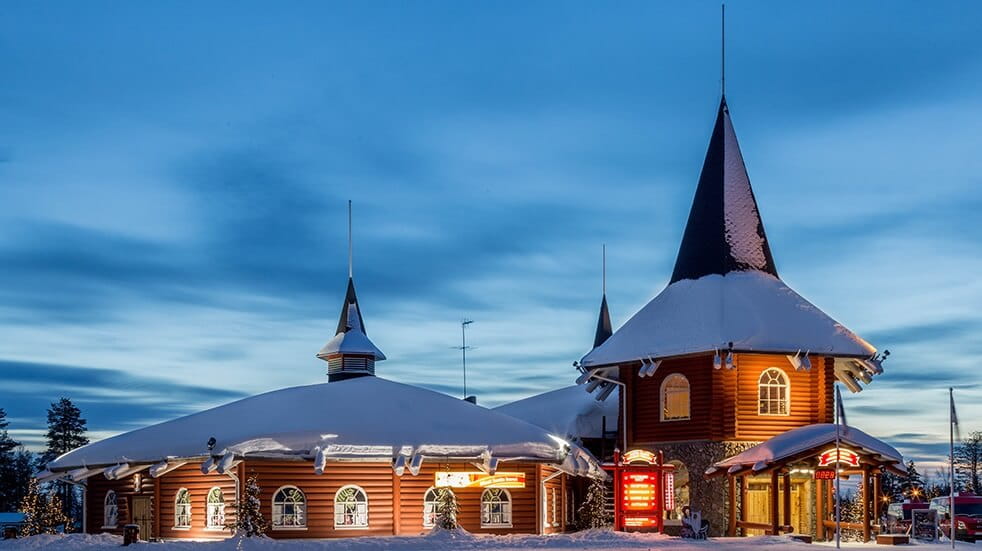 Like a scene from The Chronicles of Narnia or The Snow Queen, Finnish Lapland is the acme of winter-wonderland destinations. Just about every kind of wintry activity is possible: snuggling up under fur blankets in a sledge pulled by reindeers? Alpine or Nordic skiing? Snowshoeing across arresting plains? Check, check, check.
Best of all, though, has to be sleeping in an igloo while the aurora borealis lightshow throws reds, greens and blues onto the outside of your snow-bedroom. If igloos are too bracing, opt for a rustic log cabin with a fireplace and just pop outside to see the northern lights. Visible on around 200 nights a year, your odds of catching them here are some of the highest in the world.
Where to stay, eat and drink in Lapland
Base yourself in the Lapland capital of Rovaniemi and you'll have easy access to outdoor activities and cultural attractions, like the Rovaniemi Art Museum or a performance by the Lapland Chamber Orchestra. Romantic spots to eat include Monte Rosa, which serves fish and reindeer in a cosy, candlelit interior, and the attractive Nili, which uses local ingredients in its traditional dishes.
Don't miss this Lapland highlight
A cosy outdoor barbecue. Buy some ruisleipä (rye bread) and big fat grillimakkara sausages and roast them in one of the 70 or so purpose-built shelters along the Ounasjoki River and around the city. Firewood provided.
Special deals for Boundless members
Save 5% on a day trip to Lapland with Barrhead Travel, which includes a private family meeting with Santa and snow activities.
---
---
2. Best for foodies: Courmayeur in the Italian Alps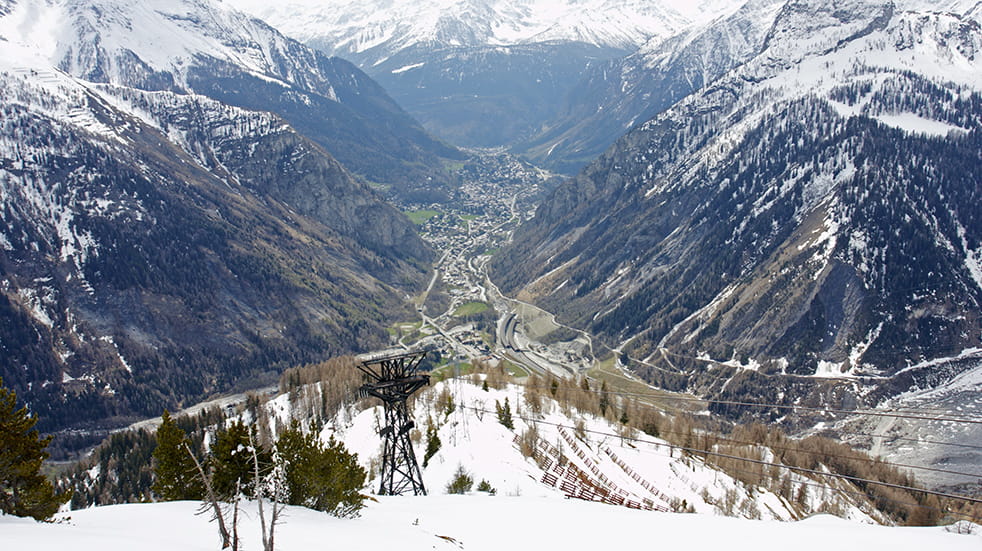 We wouldn't normally recommend a ski resort as a culinary destination, but the Italian Alpine town of Courmayeur, nestled in the Aosta Valley at the foot of Mont Blanc, is no run-of-the-mill skiing hub – rather, a village where pedestrianised cobbled lanes are lined with fashion boutiques, lovely bars, and lots of cafés and restaurants.
Predominantly frequented by Italians, food is a big thing here; each year since 2014, top chefs like Heston Blumenthal and Marcus Wareing have been involved with a food-and-skiing event called The Mountain Gourmet Ski Experience. Skiing takes place on 65 miles of peaceful pistes, but there are also snowy walks and cross-country trails, and even a golf course in Val Ferret.
Where to stay, eat and drink in the Alps
Basing yourself in the village itself is the obvious choice, and it would be easy to spend the entire time eating at places along the main drag, Via Roma, like the laidback Caffè della Poste, Bar Roma and Cadran Solaire.
But mountain activities and out-of-town restaurants shouldn't be missed. At snowy locations, you'll find eateries like Maison Vielle, Chiecco Ristorante and Chateau Branlant, where you can tuck into hearty dishes like wild boar, suckling pig or lamb chops, or enjoy excellent vegetarian pastas and pizzas (regulars rave about those at Christiania, too).
Don't miss this highlight of the Alps
A day at the gorgeous restored 19th-century Pré-Saint-Didier thermal baths, around four miles out of town.
---
3. Best for homebodies: the Cairngorms in Scotland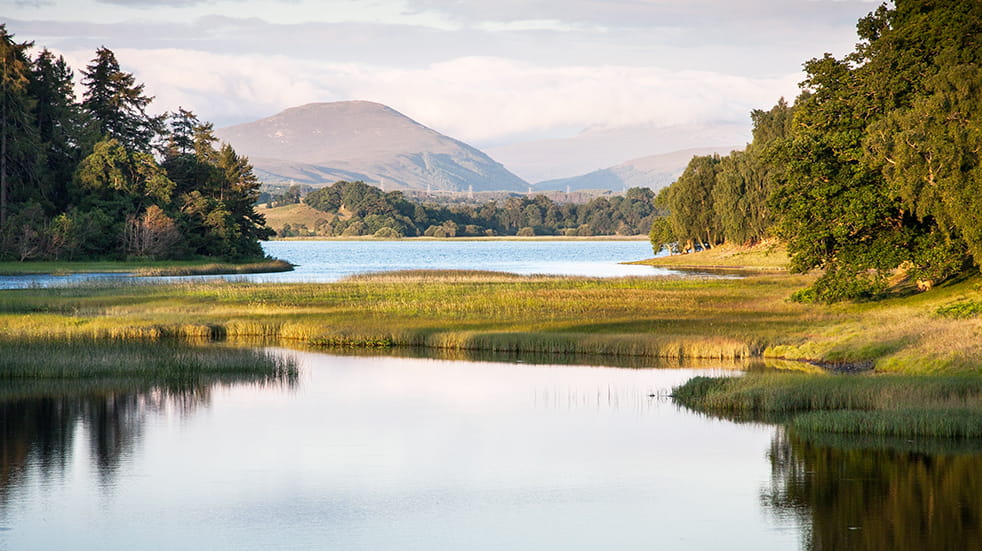 In the rush for guaranteed snow and ice in places like the Alps and Pyrenees, many people forget we have these delights right here in Britain.
The Grampian Mountains get snow for about 100 days a year, and The Cairngorms, to the north, offer spectacular winter landscapes and experiences. CairnGorm Mountain is the place to head for snow sports, but throughout the region, this semi-tundra landscape teems with wildlife, including 25 per cent of Britain's threatened species.
With a skilled guide, you might spot the Highland tiger (a rare wild cat), reindeer, red squirrel, pine marten and mountain hare on the ground, or ptarmigan (a hardy game bird), osprey and golden eagle in the sky.
Where to stay, eat and drink in the Cairngorms
Aviemore is the best all-round base, offering cosy spots for whisky nips and roaring fires, not to mention haggis, neeps and tatties. At the Ord Bàn restaurant, 10 minutes out of town, this is staple fare; there's plenty of other local produce on offer, too, including sea trout and braised Highland beef.
Don't miss this highlight of the Cairngorms
The CairnGorm Mountain Funicular Railway, which takes you on a spectacular ride, 1097m above sea level. The journey includes a mountain exhibition, wild garden and self-guided trails.
Special deals for Boundless members
Save with Cottages.com
. Choose from a great selection of cosy home-from-home accommodation within easy reach of the Cairngorms.
---
4. Best for shopaholics: Vienna's Christmas markets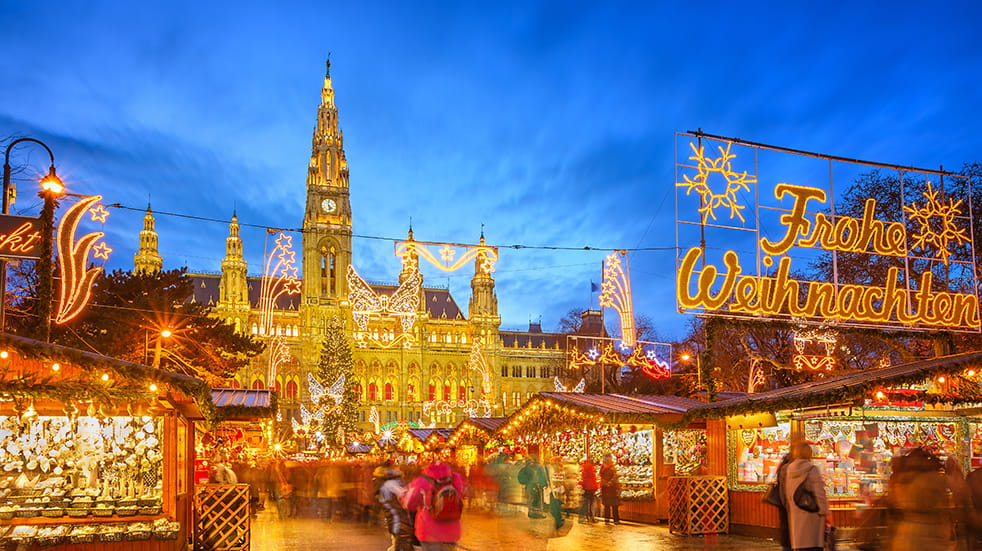 Historic Christmas markets make a winter city break a real treat. Famous ones include Cologne and Munich, but we'd plump for Vienna every time.
This year, it's home to six – try the Christmas Village on Maria-Theresien Platz for its enchanted setting; the bijou Old Viennese Christmas Market at the Freyung for its selection of art and gastronomic goodies, and Winter at Museums Quartier, where hip young things enjoy the Advent season in six ice pavilions featuring cool music and hot, spicy punch.
The lights are a joy, too, from the displays adorning city streets like Graben and Kärntnerstrasse, to the excellent Prater Amusement Park (which has its own market) and the Christmas lighting of the Stephansdom Cathedral and neighbouring Haas Haus.
Where to stay, eat and drink in Vienna
Karlsplatz, where you'll find the Vienna Museum, and the historic heart around Stephansdom are popular areas. Food options are wide-ranging, but the Meierei in Stadtpark stands out for its signature goulash, leek roulade and huge breakfasts. The crypt-like Brezl Gwölb is a must for its pretzels and traditional Austrian dishes done simply but very well.
Don't miss this Vienna highlight
Take a day trip to the spa town of Baden, just 18 miles south of the city. The 13 pools of the spa at Römertheme, make the most of the bubbling sulphur springs, first enjoyed by the Romans 2000 years ago. The contrast between the hot water and the cold, clean air of this lovely region is wonderfully refreshing and worth experiencing.
---
5. Best for Scandi fans: Oslo to Bergen on the Bergensbanen, Norway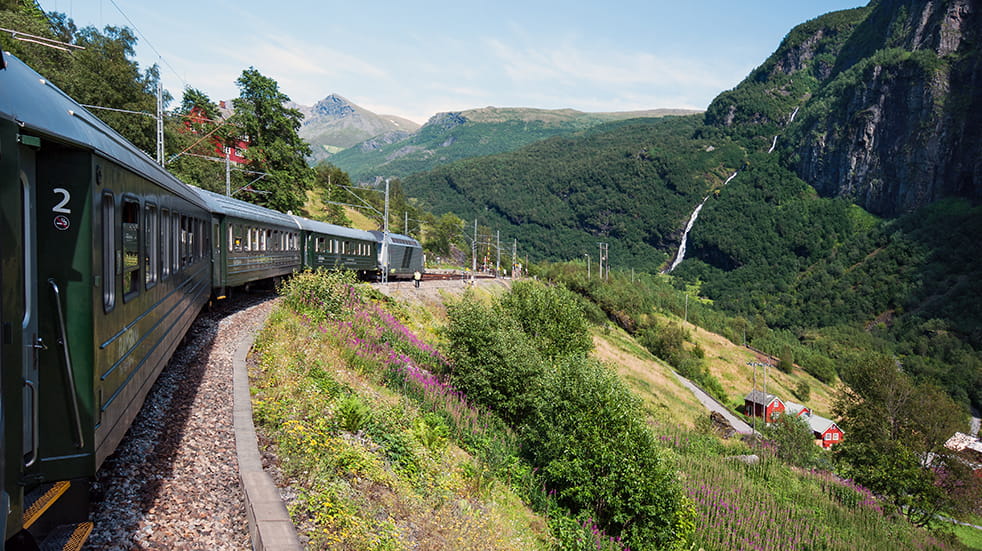 Train journeys through the Scandinavian countryside are a great way to enjoy the terrain, and this seven-hour, 308-mile, high-altitude trip through wild and rugged southern Norway takes you through some of the most impressive scenery on offer.
Numerous tunnels hewn out of the solid rock – a staggering 182 of them – link rugged peaks and one of Europe's highest mountain plateaux with mirror-like fjords fed by waterfalls and pretty towns and villages.
Such a feat of engineering, at a height of 1237m, is impressive by any standards, but when you consider that the line was constructed over 100 years ago, you have to marvel at such an achievement. An astonishing trip, and rated by many as the best train journey in Europe.
Where to stay, eat and drink in Norway
Book-ending the railway journey, Oslo and Bergen offer lots to enjoy, including, in the former, the 17th-century cathedral, the Munch Museum and the Vigeland Sculpture Park; and in Bergen – which is built around the scenic Vågen Bay and one of Norway's loveliest cities – a wealth of interesting buildings.
Hearty, healthy food, featuring lots of local produce with an emphasis on fish can be found in both – try Hos Thea in Oslo and Lysverket in Bergen. For a warming 'nip', try the local firewater, aquavit.
Don't miss this Norway highlight
The village of Myrdal and a connection with the Flåm Railway; it's one of the world's steepest train rides on a regular track, with an altitude difference of 2837ft over its one-hour journey.
Special deals for Boundless members
Save with DFDS: book your Scandinavian ferry crossing with our Approved Partner DFDS and save on your Norwegian getaway.
---
6. Best for splendid skiing: Lake Tahoe, US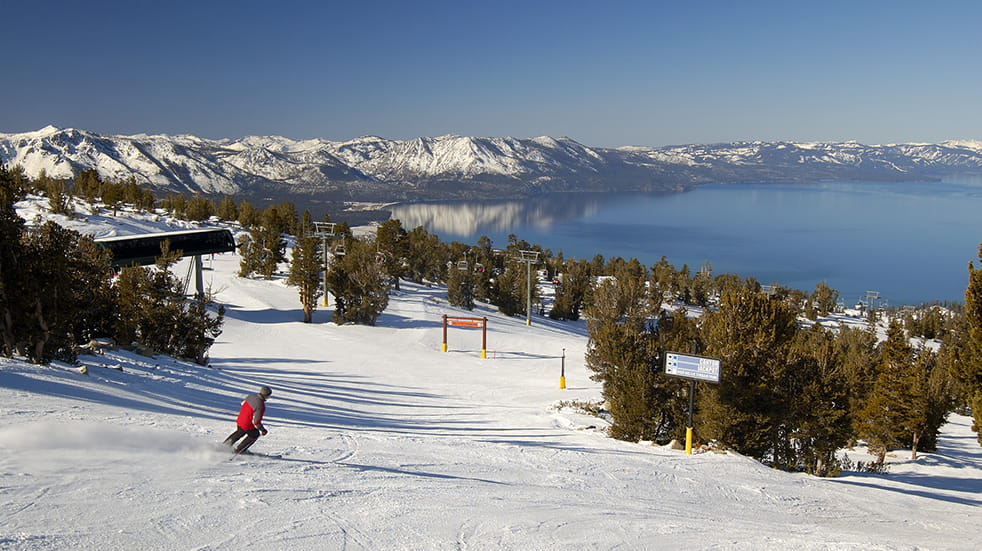 Despite large parcels of land around Lake Tahoe's glistening 72 miles of shoreline belonging to the very well-heeled, its activities and natural attractions can – and are – enjoyed by Americans from all walks of life.
There are ski resorts to suit all comers, from the vast Squaw Valley, which hosted the 1960 Olympic Winter Games and boasts more than 4000 acres of pistes, to idyllic, chi chi spots like Homewood, where craft-beer events and film festivals appeal to the hipper, younger clientele to be found at this relatively sleepy mountain location. Off the slopes, the Lake Tahoe-Nevada State Park offers lovely hiking opportunities, as do the alpine valleys on the north and west shores.
Where to stay, eat and drink at Lake Tahoe
Old railway town, Truckee, and condo-filled Tahoe City both make good bases for activities on and around the lake. Don't be put off by the names of local attractions: Truckee's Old Jail Museum, Fanny Bridge and Gatekeeper's Cabin Museum are far more absorbing than they sound.
Food is solidly American at the vintage Truckee diner Jax at the Trax and River Ranch Lodge, but there's plenty of European and Asian fare to be found too.
Don't miss this Lake Tahoe highlight
Take a ride on the Heavenly ski resort gondola. The tram car departs from South Lake Tahoe and climbs the 2.4 miles up to the mountains, with viewing platforms at two levels offering spectacular vantage points. There are numerous trails and activities, as well as a restaurant lodge at the top.
Special deals for Boundless members
Save with Cotswold Outdoor: get fully kitted out – and save at the same time – with your Boundless membership.