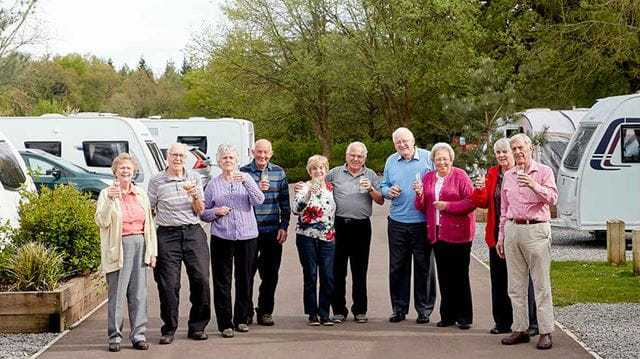 A camping and caravanning rally is a great way to get more from your campsite – you can meet new friends, catch up with familiar faces, join activities and enjoy social gatherings in the evenings.
Barry and Lynn Lovatt are regular rally marshals, organising events including the Spring in the Forest rally each year at Whitemead in February. "We love the social side of rallies," says Lynn, "meeting up with friends from around the country. In the evenings we often run a quiz where we can all socialise."
"About six years ago we joined Boundless and found out about the Camping and Caravanning group," Barry continues, "and we've now attended a number of rallies. We've enjoy organising our own rallies here too – last year we did one in March's heavy snow and the park was inaccessible from the outside world. But the staff were fantastic, and we had such a great time."
---
Find out more about the Camping and Caravanning Group
Download the 2019 Camping and Caravanning handbook
Get more from your caravan with the Boundless Group
---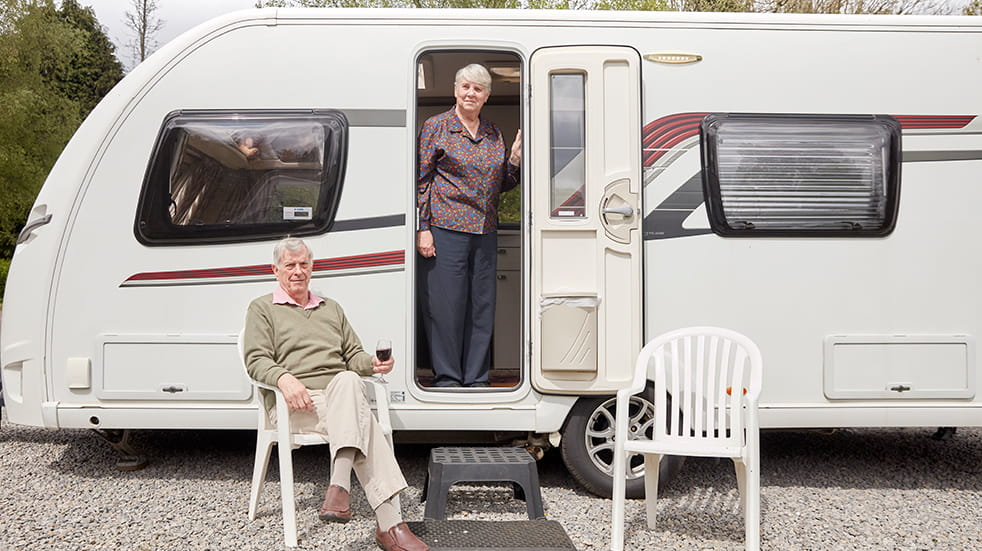 Barry and Lynn relax in their caravan at Whitemead Forest Park.
The Boundless Walking Rally
Nigel Wright and Sally Difazio organised their first rally at Whitemead Forest Park in April, and the first walking-themed rally for the group. "We've been coming to rallies for three or four years," says Nigel, "some here at Whitemead run by Barry and Lynn in February, and another in Dorset where we can go cycling and lounge on the beaches; it's absolutely lovely down there. The Boundless rallies are always well organised with good sites and good venues.
"We've planned four walks for this rally, two of five miles and two of ten miles, all starting from here in the park and through the Forest of Dean. Whitemead is a great facility to start from, as you're already in the forest." Sally continues, "I've canoed in Symond's Yat and the Wye Valley and it was only when we came here that we saw the Boundless rally. I also love that we can just walk five minutes and there's a cycle hire shop and lots of mountain biking trails."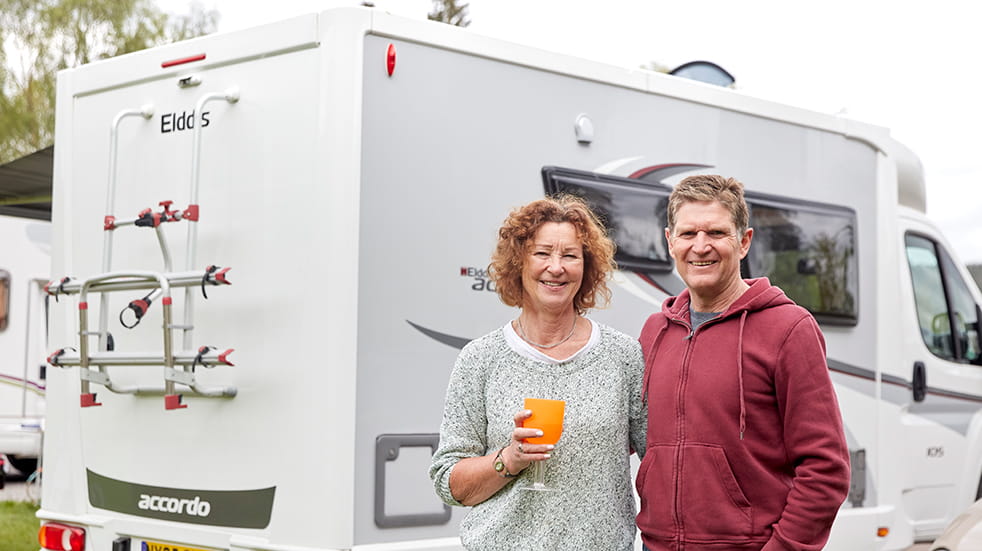 Nigel and Sally were rally marshals for the first Boundless walking rally at Whitemead park in April.

Nigel explains the events they'd planned. "We've got four different local walking guides to take us through the forest and tell about the history; they used to do mining here and the guides will tell us about the freemining, there's some places where they're still mining. Tungsten steel was developed here in the forest, as they could hide it here while they did experiments. And it's still in use on NASA spacecraft now."
Explore Whitemead Forest Park
Spring is the ideal time for a walking rally, as Nigel explains. "In the winter the ground is soft and boggy, and when we came in February we saw lots of boar and deer that live around here. It was when we had the snow from the 'Beast from the East' so we saw some boar tracks in the snow."
The first Boundless walking rally has proved popular, with about 50 people attending. "Everyone's doing different walks," says Nigel, "so some are only coming on the short ones and some on the longer walks.
"And then we can all go back and relax in the swimming pool. We're also doing a talk one night about our walk to the Everest basecamp."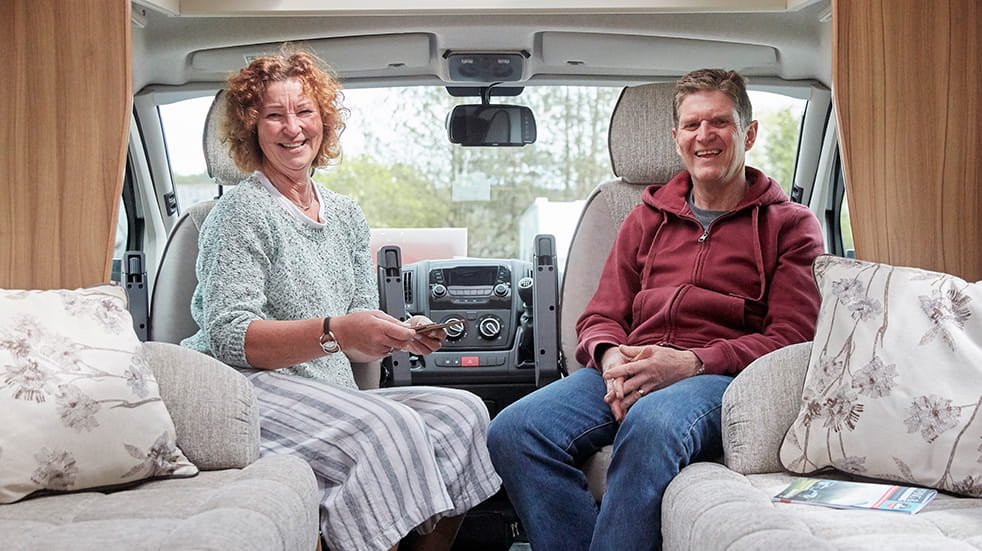 Tony has driven for five hours from Lancashire for the Whitemead rally with his wife, and it's their fourth visit to the park for Boundless events. "We've been Boundless members for three years," he explains, "and we joined through the Camping and Caravanning Group. The best thing is the facilities and the company, we like to get together in the evenings for the events - it's a social thing and a chance to have a chat."
The Boundless Camping and Caravanning Group offers members over 40 rallies throughout the UK and Europe – all great value and suitable for caravans, motorhomes and tents alike. Why not start the summer with a relaxing retreat to a Devon farm with the delights of Dartmoor on its doorstep and end the season with a visit to a fun-packed campsite on the stunning Isle of Wight that's perfect for families? You can view the full rally programme for 2019.
It's also a great way to see your favourite summer shows, with rallies at the Bristol Balloon Fiesta, Shrewsbury Flower Show and a number of camping and motorhome events.
Every rally is carefully organised by dedicated rally marshals like Barry and Lynn, who kindly volunteer their time to make sure you and your family have the best time possible. Interested in running your own rally? We're always looking new volunteers or location ideas and would love to hear from you – get in touch with our Member Communities team at ccgroup@boundless.co.uk or call us on 0330 123 2551.