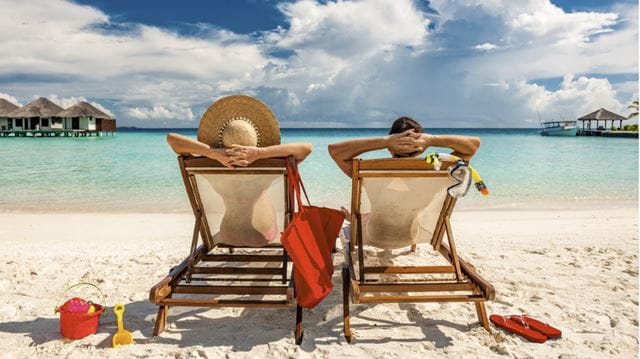 If you haven't yet booked your family summer break, don't worry – you can still save money on your getaway with these clever money-saving hints.
1. Book a break at the end of the school holidays
The last week in August is generally the cheapest week to travel in the school holidays. Make use of inset days too, which might allow you to avoid the peak travelling days.
2. Head inland for your accommodation
You only have to move a little way from the beach and the price of accommodation drops considerably. You can still get your seaside fix by hiring a car (if you're flying), or by taking the car ferry to Europe. In Brittany, for example, there's hardly any traffic and, unlike many UK beaches, there are no parking charges, so coastal day-trips are no hassle.
3. Try alternatives to camping
Don't be fooled into thinking that campsites are always the cheapest option. If you're not fussed about having on-site pool complexes and evening entertainment, a gite or villa could work out cheaper.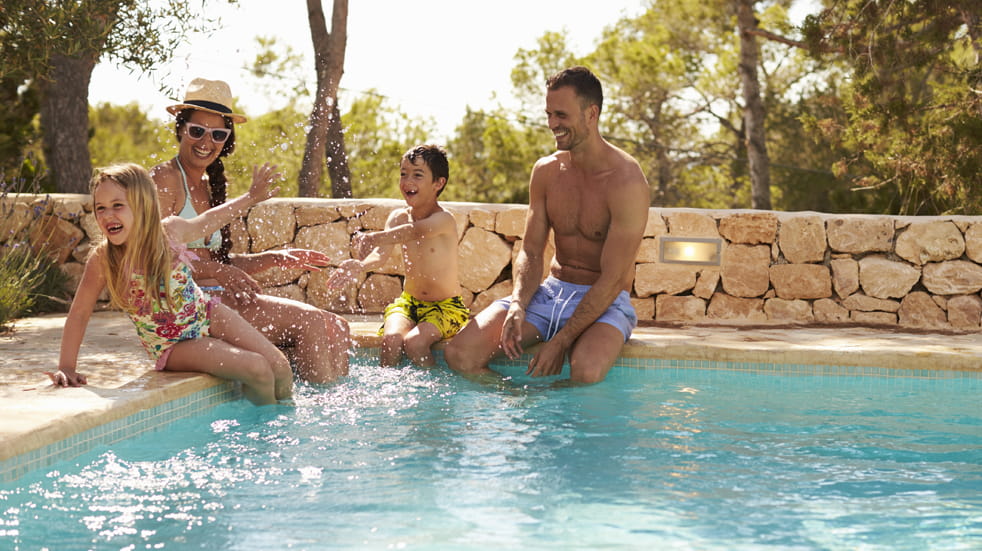 4. Camp in your own tent
If you want to go camping, take your own tent and it could halve the price of your stay, or more. Even if you're flying, it's worth paying the extra bag fees, especially as tents are now surprisingly small and lightweight.
5. Consider the cost of living
Take your holiday spending into consideration. The price of 'essentials' varies considerably depending on where you go. According to the latest analysis of prices of top holiday spots from the Post Office, this summer your pound will go furthest in Sunny Beach, Bulgaria, Marmaris in Turkey and the Algarve, where it's less than half the price of Sorrento in Italy.
---
Find more great ways to save on your holidays
---
6. Save on flight extras
If you're travelling on a no-frills airline, charges for seat selection and priority boarding can vastly increase the cost of the ticket, especially for families. If it's a short flight and your kids are old enough, don't bother. Take a chance and hope that a kind passenger will agree to swap seats once on board.
7. Travel by ferry
Although car ferry prices jump considerably in the summer holidays, they might still work out cheaper than flying, particularly for larger families. Avoid overnight crossings, where the cabin bumps up the price, and check out aferry.co.uk and directferries.co.uk, which give an overview so you don't need to scour through all the operators.
8. Book an unusual-length break
Don't feel restricted to 7 or 14-night stays. Cutting your holiday short by just one day can make a big difference to the cost of your flight or ferry, especially if it means you can avoid Fridays and Saturdays. Likewise, you might save money by adding an extra day at the start or end of your holiday and stopping overnight in a budget hotel or B&B on route.
9. Try a new area
If Spain is top of your list, consider the lesser known resorts. According to data from holiday rental specialist Spain-Holidays, Costa Cálida is 20% cheaper on average than neighbouring Costa Blanca in the peak summer weeks, while Costa del Azahar is an average 15% cheaper than Costa Dorada next door.
10. Travel with a group
Take the grandparents or consider going on holiday with another family. If you're renting a villa or gite, you can split the cost, not only of the accommodation rental but the shopping too.
11. Try alternative airports
Don't just look at flying from your nearest airport. Sometimes using one a bit further from home can widen the choice of flights and bring the price down. The same applies to where you're flying to. Getting to Tuscany, for example, might work out cheaper if you fly to Perugia than to Pisa.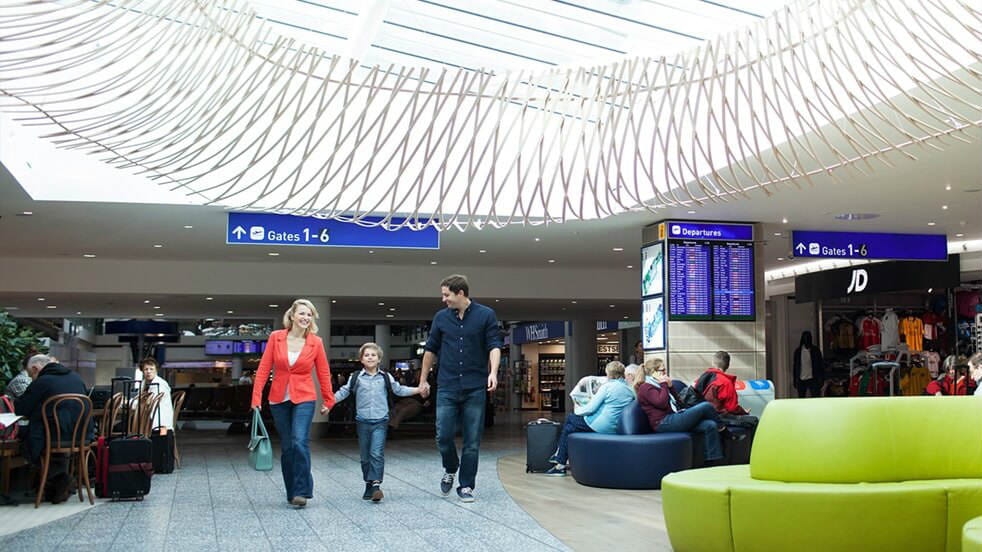 12. Transfer to the airport by coach
Coach travel to the airport is often cheaper than trains or driving, especially once you factor in the cost of airport parking.
13. Try anti-social flights
If your children are early risers then take advantage of early-morning flights, which are often cheaper than flights at more sociable hours. The same applies to very late-night arrivals. Just put the kids in their onesies and let them sleep in the car (or the coach).
14. Book early for airport hotels
Many airport hotels offer great value stay and park packages, but book early for the best prices.
15. Eat out at midday rather than evening
In most Mediterranean countries eating out at lunchtime is a much cheaper option. In parts of rural France, for example, you can find restaurants with a three-course 'menu' with wine, for as little as €10 per person.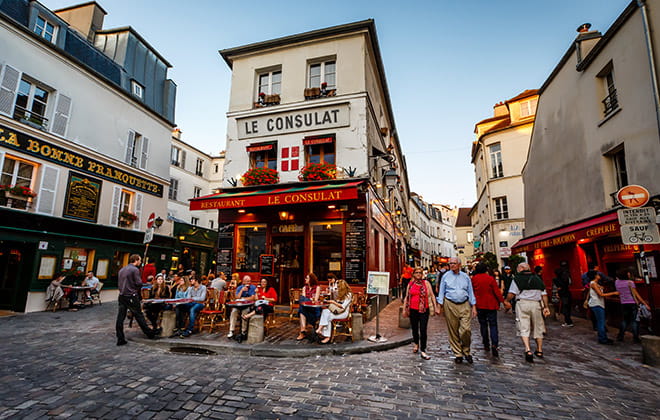 16. Book your extras independently
You don't have to book day trips and excursions through the travel company you've travelled with. It might work out less expensive to book them directly, so do some research before you go.
17. Avoid travelling on Fridays or Saturdays
If you can travel Sunday to Thursday you'll generally save money; Fridays and Saturdays are more expensive days to travel, particularly in the height of summer.
18. Look for mid-week discounts
Many travel companies adjust their prices on Tuesdays, especially if certain holidays aren't selling well, so keep an eye out for special midweek offers.
19. Eat and drink off the main streets
Get off the main tourist trail and restaurant, bar and café prices drop significantly. In some destinations, such as Paris or Venice, they can even vary depending on whether you sit on the terrace or inside.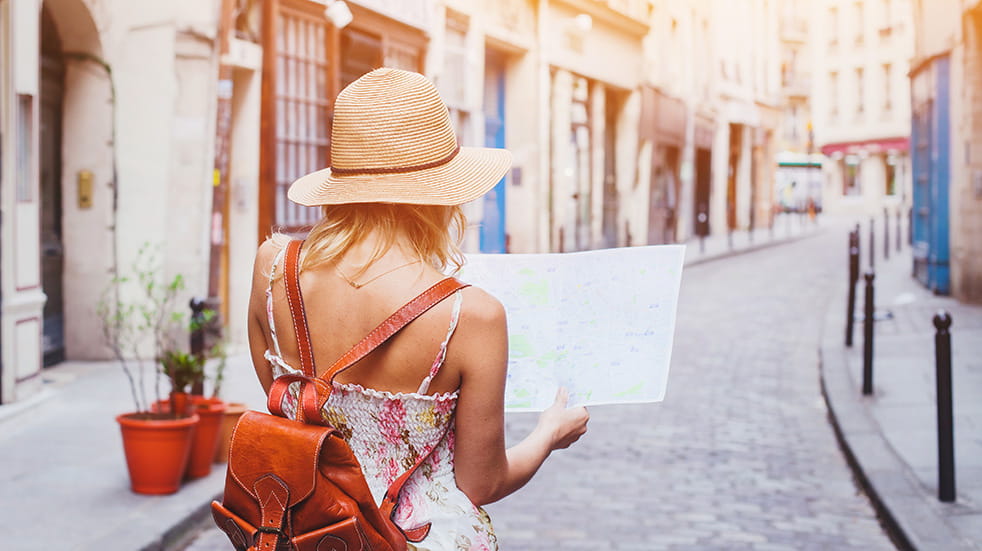 20. Tip according to your location
Tipping varies depending on where you go and is generally less than you'd be expected to pay in the UK. In France, Spain or Italy the service charge is often included, so check your bill carefully.
Save on your holiday with Boundless
Don't forget to check if you can save even more with your Boundless discounts. You'll find our best travel deals and discounts from all our partners, so make sure you don't miss out on savings on airport parking, ferry crossings, car hire and many more.