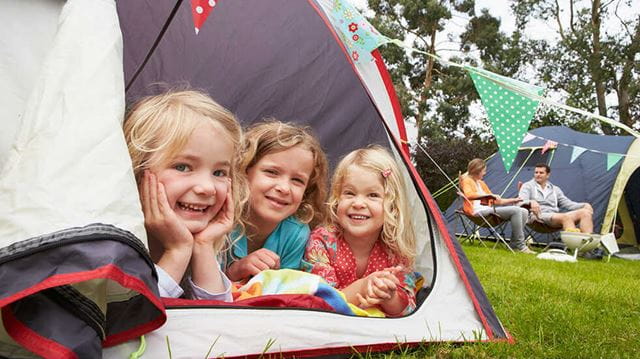 If you're put off by the idea of camping, think again: inflatable tents, luxury sleeping mats and cosy sleeping bags can make it a relaxing, stress-free experience.
A camping holiday may seem like a lot of hard work, but the newest kit makes it much easier. Inflatable tents can be put up in just 10 minutes, with minimum effort and no wrestling with unwieldy tent poles. Self-inflating sleeping mats protect you from the cold hard ground to ensure a restful night's sleep, and gas or electric-powered cooking equipment means you can enjoy tasty meals after a day in the fresh air.
Once you've invested in this kit you can enjoy bargain getaways all summer long; just load up the car and head for the stunning campsites you'll find around the UK. We've got all the gear you'll need listed below…
---
The best inflatable family tents
Easy Camp Tempest 500 air tent, £640
The inflatable Easy Camp Tempest 500 tent is amazingly quick to put up with just three air tubes and no metal poles: in around 10 minutes it was unfolded and inflated, and then it only takes another five minutes to finish off the guy lines and pegs. Its pump is supplied, and has a gauge to help you get the correct inflation pressure; it can even be put up by one person, but you'll find it useful to get some help as the nozzle doesn't seem to stay in the air tube on its own as you pump.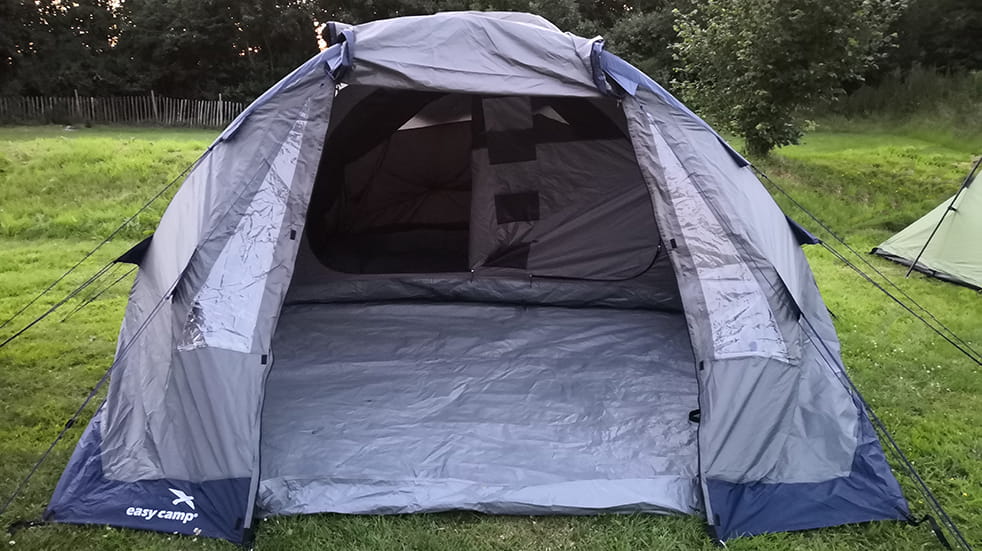 It's designed to sleep five people: three on one side separated from another couple with a dividing sheet, but you'll find it comfortably sleeps three in total. There's 1.8m of headroom in the main tent – enough for anyone under around 5ft 10in to stand upright – and there's a sewn-in groundsheet to keep out winds, rain and bugs. The total inside space is 4.3m x 2.75m.
Inside are handy storage pockets, and a large window with a curtain, plus a ventilation flap in the bedroom area if it gets too stuffy. The bedrooms are also lined with blackout fabric so it stays dark, and helps the area stay cool on sunny days.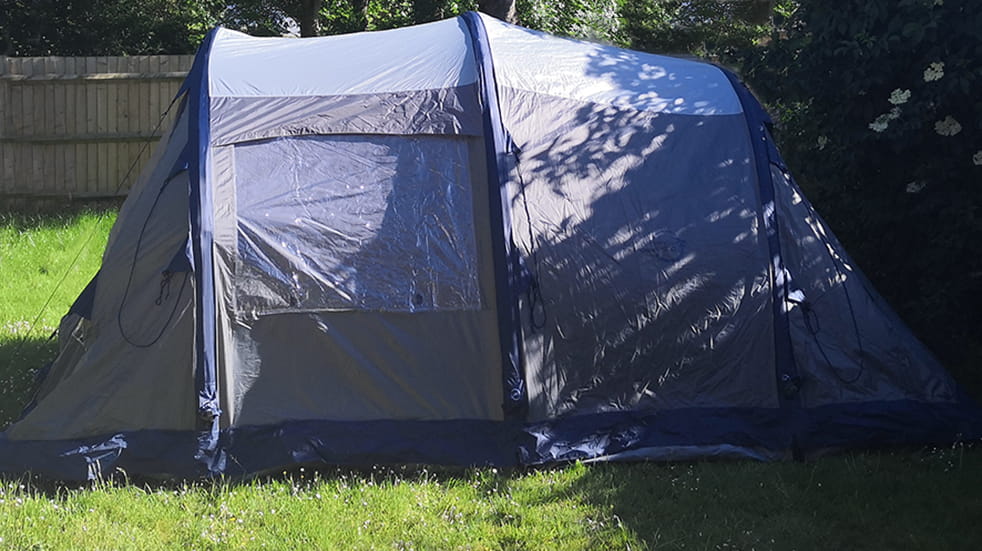 ---
Coleman Valdes 6L Air BlackOut Tent, £949
The inflatable Coleman Valdes 6L Air Tent has five air tubes to pump up, which took just ten minutes on the first attempt; the pump twists onto the air tube so you don't have to hold it in place. With a bit of practise the whole tent, guy lines and poles for the hinged door can be up and ready by one person in less than 20 minutes, and you'll just need a little help inserting the two fibreglass poles supporting the porch at the front.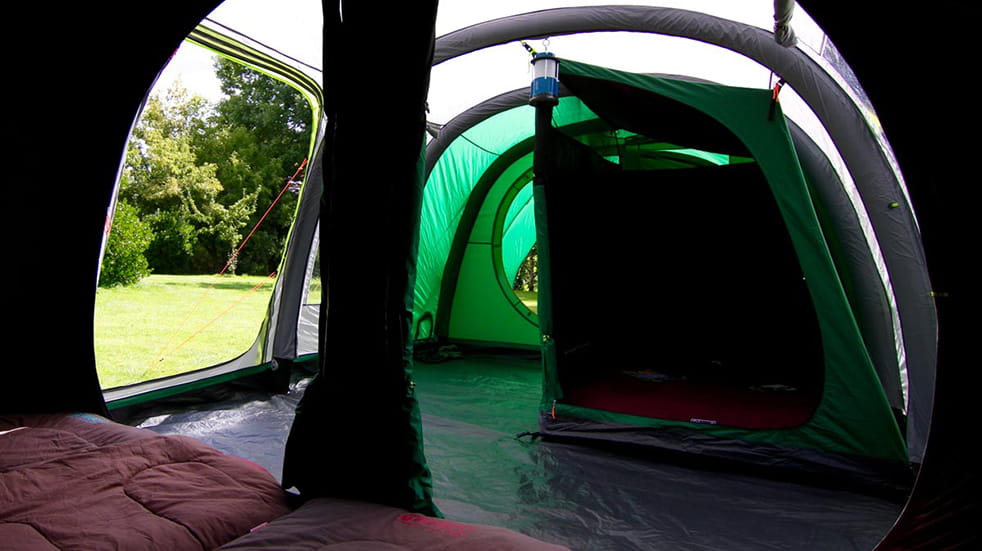 The clever flexible layout inside means it can suit families or groups: one end of the tent has a large sleeping area that can be divided into two rooms for two people each, and then within the main area inside is a separate zone that sleeps another two. If it's not needed, this extra room can be removed by unclipping from the ceiling and sides, giving you more living space instead. Inside there's 1.85m of headroom in the main area, and the whole interior is 5.7m long and 3m wide. There's also a huge porch that extends another 2.4m from the door – enough to fit a table and chairs undercover.
It's also lovely and dark inside the bedrooms thanks to the BlackOut fabric, making it easier for younger kids to get to sleep on summer evenings when it's still light outside, and avoid waking up at unsociable hours as soon as it's daylight.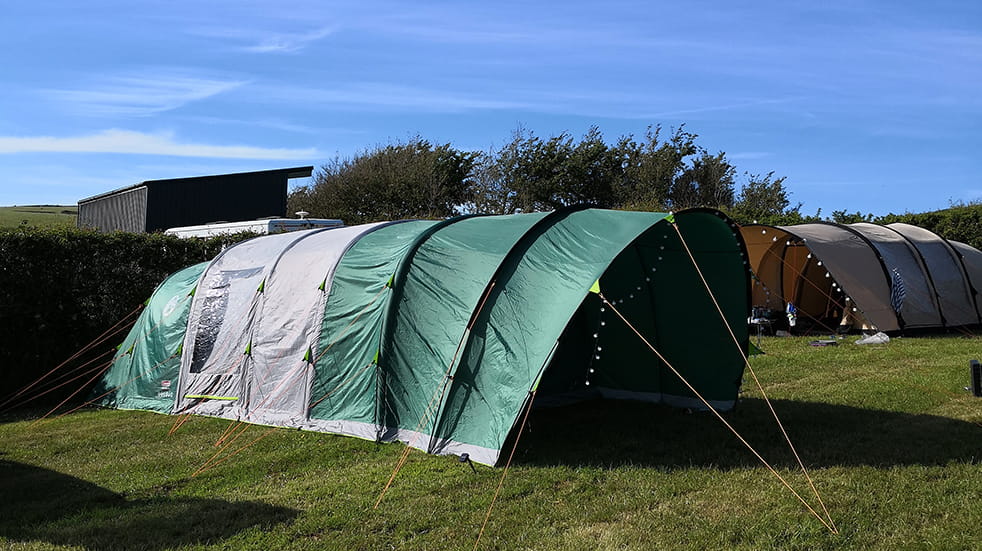 ---
Robens Woodview inflatable tent, £1750
The Robens Woodview 600 inflatable tent is at the highest end of a camping budget, but if you're looking for a tent that easily sleeps a family of four or five, with quality fabrics and construction, this should be top of your wishlist. The inner tent measures a whopping 5.15m by 3.2 metres, and there's a porch at the front that extends another 1.75 metres to provide shelter from the sun in a seating area or protection from the rain as you go in and out. It's got a full standing height inside too, of 1.95m. The downside of all this space, of course, is that the packed tent is large and heavy – the bag weighs just over 35kg and measures 83 x 52cm so you'll need plenty of room in your car to transport it.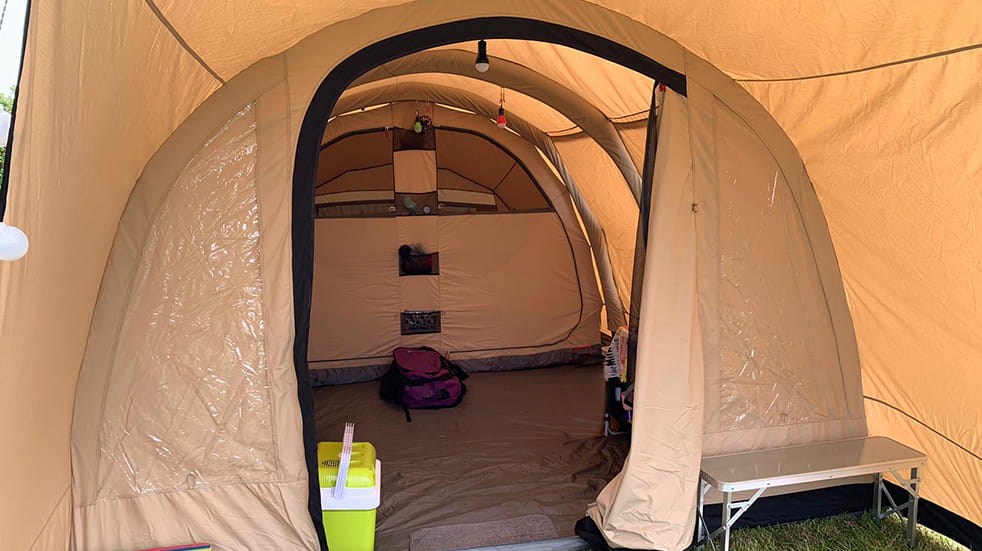 The pump is included, and has a pressure gauge on top to ensure you get it inflated correctly. Getting the tent inflated (which can be easily done by one person, although it's easier with two) took around 20 minutes; just another 10 minutes and the guy lines were all in place and the interior straightened out. There's just one aluminium pole to insert around the apex of the porch, and the metal pegs are thicker than most. Packing down was just as easy – from assembled to back in the bag within 20 minutes. The quality of the fabric means it's thicker, however, so quite tricky to fold up and pack away.
It's been tested by Robens to withstand winds up to 130km/h (around 80mph), and it's made of a fast-drying fabric that's coated with waterproofing but still breathable.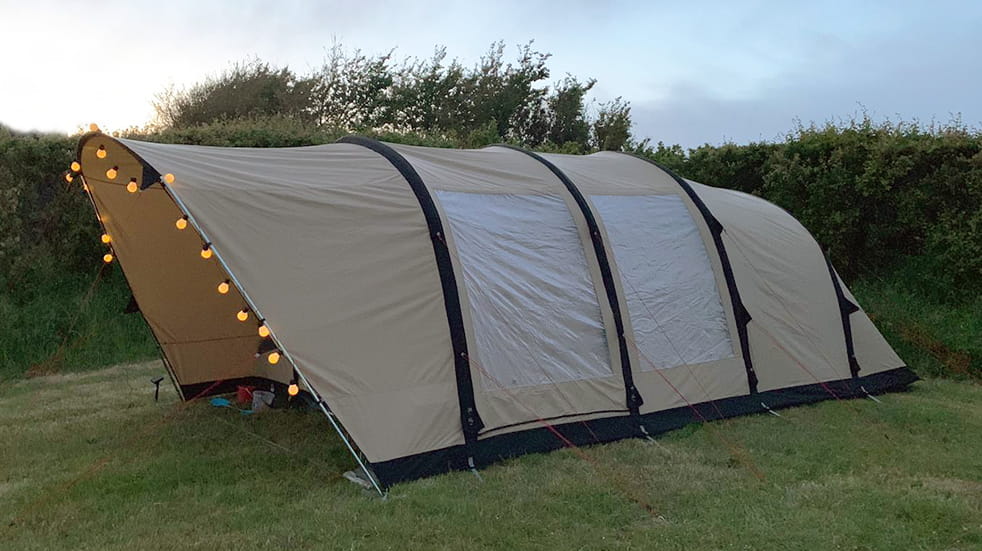 ---
The best sleeping bags
Vango Aurora Vario single sleeping bag, £70
The Vario Aurora Vario single sleeping bag is ideal for camping in all weathers, as it converts from a two-season to three-season sleeping bag with an additional top layer. It's well-insulated and feels cosy thanks to the peachy-soft fabric and microfibre lining. It's easy to roll up into its storage bag too.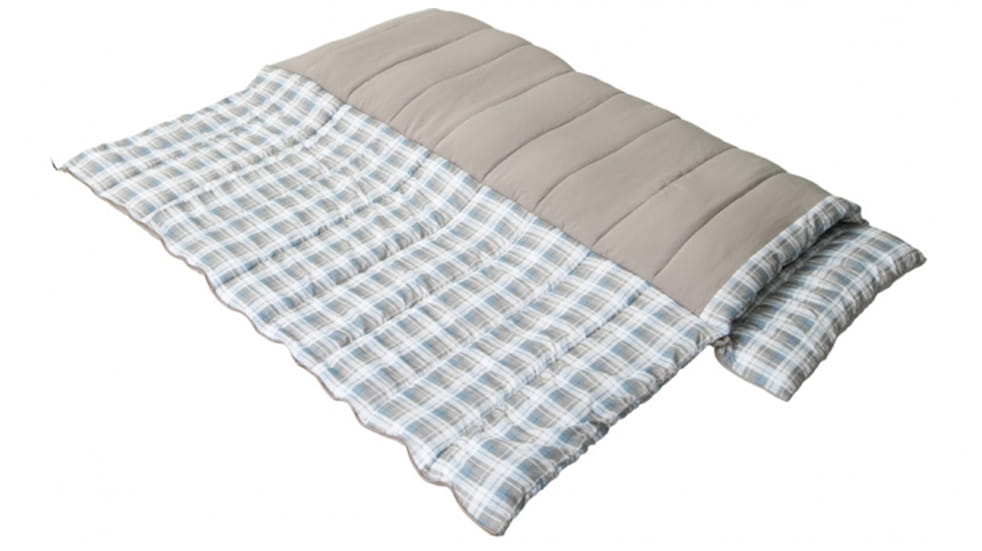 ---
Outwell Colibri Lux sleeping bag, £109.99
If you often get too hot during the night, the Outwell Colibri Lux sleeping bag is perfect as the foot end is left open; poke your feet out if you need to cool down, or tuck them into the envelope-style flap when you want to stay warm. You can unzip the "wings" at the top to make it wider or keep them closed for better insulation, zip it together with another to make a double, or even unzip the whole top layer to use as a separate base and duvet. And the hood part has a zipped pouch to tuck your pillow inside, to avoid it sliding around as you sleep.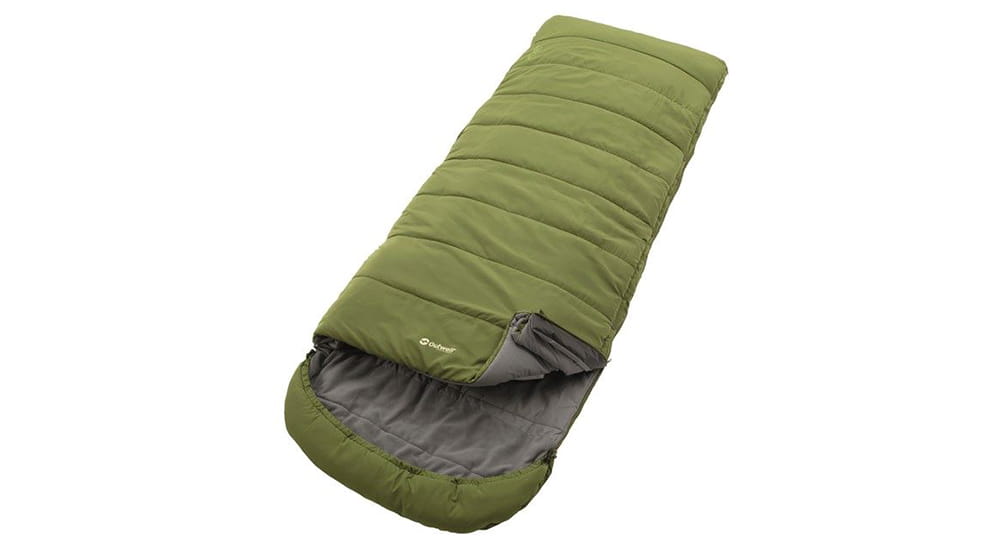 ---
Discover more of our camping guides and reviews
Reluctant camper? Try your first trip with our packing guide

Essential gadgets and tech to take on your camping trip

The ten best camping products for summer
---
The best self-inflating sleeping mats
Vango Shangri-La 10 Grande self-inflating mat, £150
The Vango Shangri-La 10 Grande sleeping mat inflates in around 60 seconds, with a "cyclone valve". Its three-dimensional construction means the top is completely flat right to the edges, giving you a bigger sleeping area. It was amazingly comfy sleeping on a grass surface and no cold air came through overnight. It's also relatively easy to deflate – push the valve sideways and squash it as much as possible as you roll it up.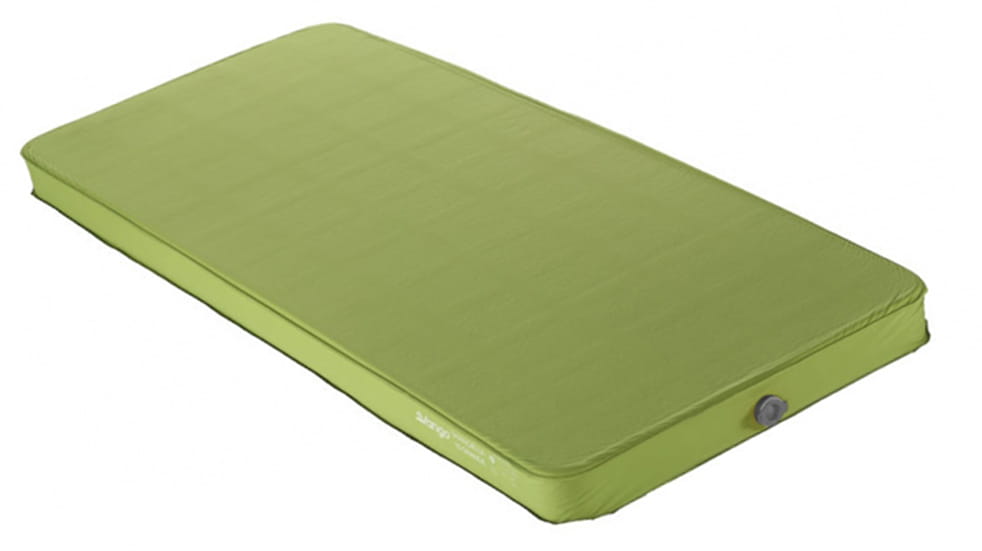 ---
Outwell Dreamboat Single 7.5cm mat, £169.99
The Outwell Dreamboat Single self-inflating mat is suitable for all seasons; there's a series of "air cores" along the blue surface and if you sleep with these on top any body heat is transferred out of the mat to keep you cool, or if you're sleeping on cold ground it's better to have the air cores on the underside for better insulation, retaining body heat inside the mat. The mat is easy to inflate or deflate by moving the sliding valves, and if you need a little extra air inside you can blow into it to top it up.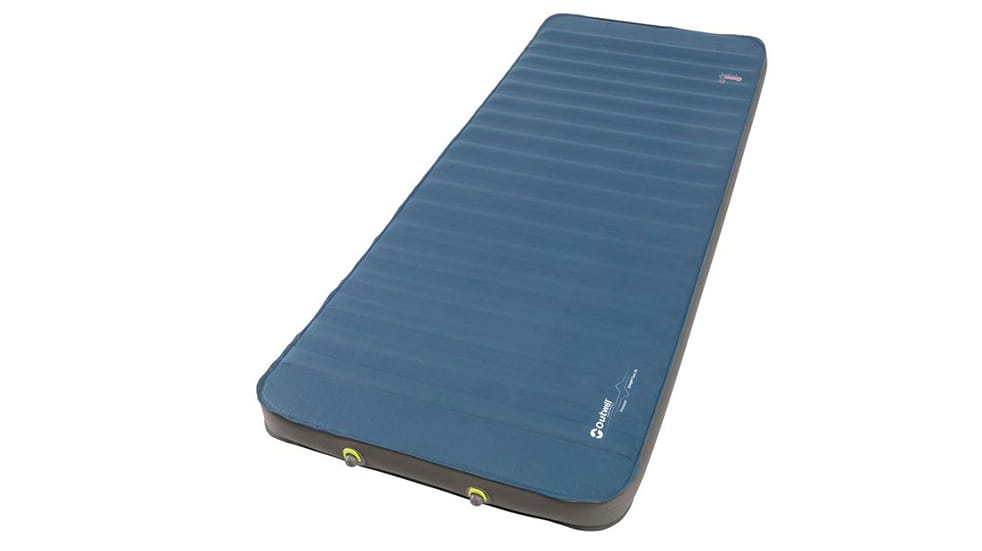 ---
The best camping furniture
Robens Trekker XL table, £139.99
Camping tables aren't always the best-looking items of furniture, but the Robens Trekker XL table is the exception – there's a really attractive surface made from wide bamboo slats, so the whole thing folds down into a bag around 9in wide. And the legs are bronze-coloured aluminium, in a clever X-shape giving plenty of leg room under the table; it all slots together and dismantles quickly and easily too, with bungee cords to guide the poles into place.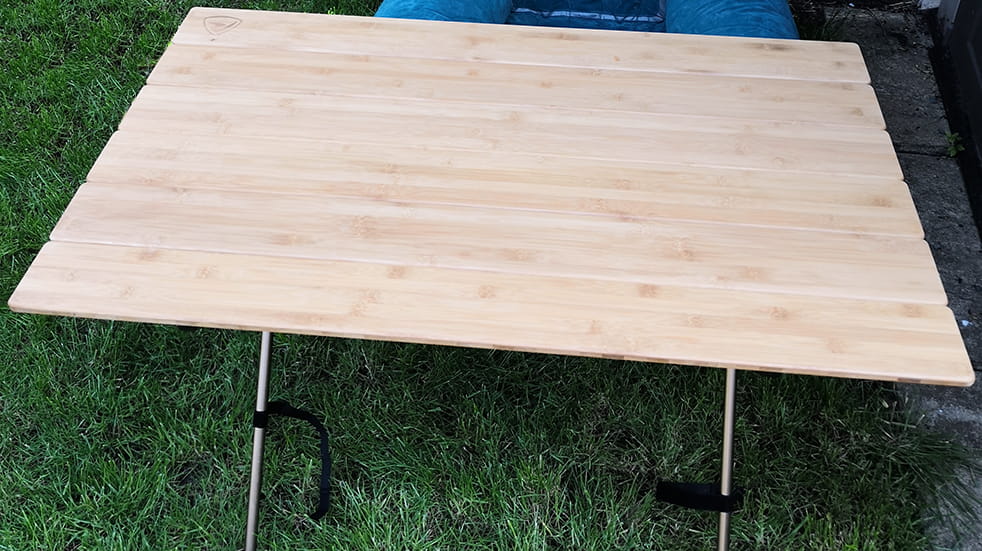 ---
Easy Camp Comfy Sofa, £67, and chair, £34
Endless fun for kids, and super-comfy for the bigger campers, are the inflatable Easy Camp Comfy Sofa and Easy Camp Comfy Chair. The sofa has an extra support along the back to prevent it tipping over (although boisterous kids still managed to topple it) and can take 200kg of weight (or seven excited children). The exterior surfaces are made of vinyl so it's fine to use them on wet grass, but the seats and arms are covered in soft flocked fabric so bare skin won't stick to it on hot days.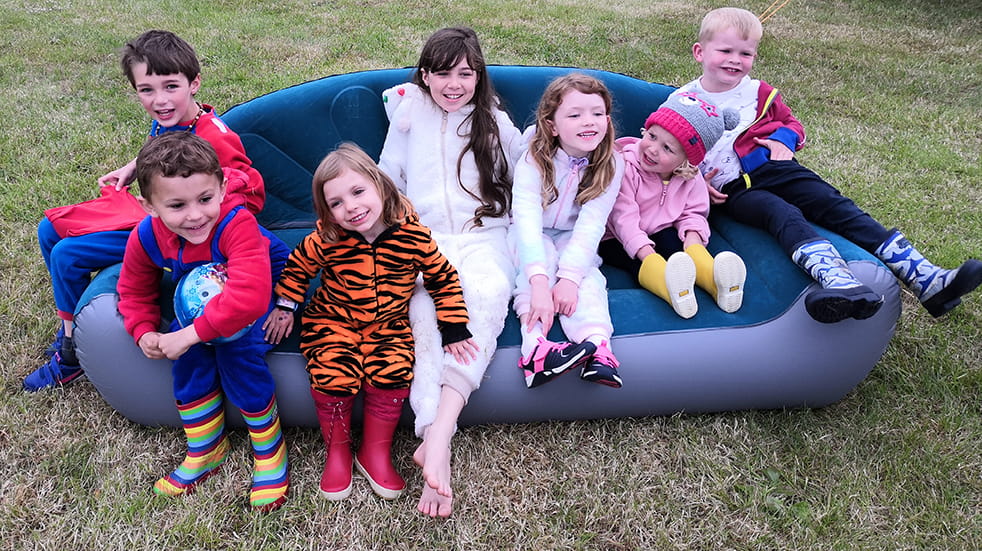 The seats are low – 30cm off the ground – so they're no good for using with a table; for eating from trays, relaxing with a drink or book, or chatting to friends, however, they're ideal, and much more comfortable than the folding style of chair.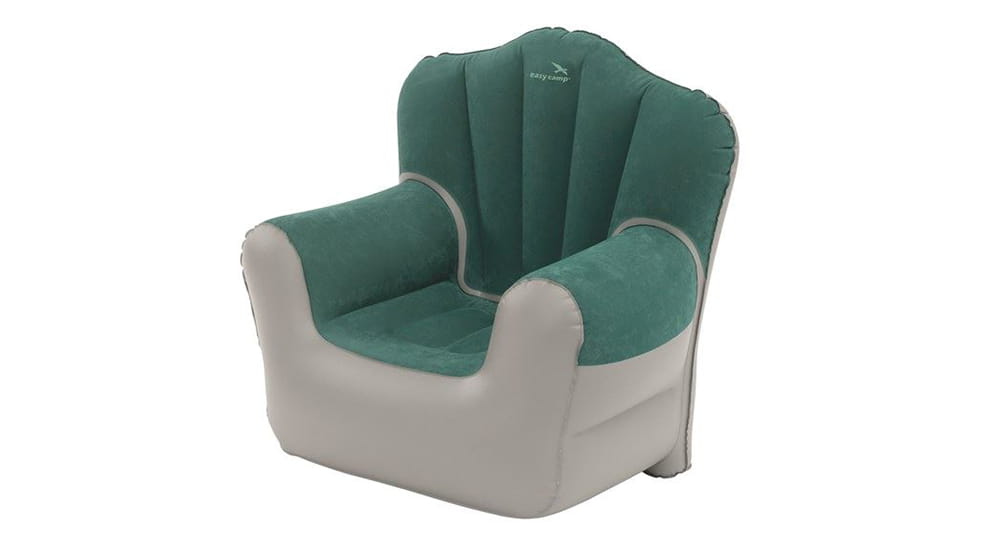 ---
Helinox Chair Zero, £104.99
Think you can't pack a camping chair in your kit? Enter the Chair Zero from Helinox. It may look and feel like your standard comfortable camping chair, but this clever design weighs just 510g including carry bag and packs down small enough to fit in or clip onto any rucksack.
Once you've tried sitting back with a cup of coffee after a night in a tent you'll be a convert forever. It's a great storage saver in small cars or campervans, too.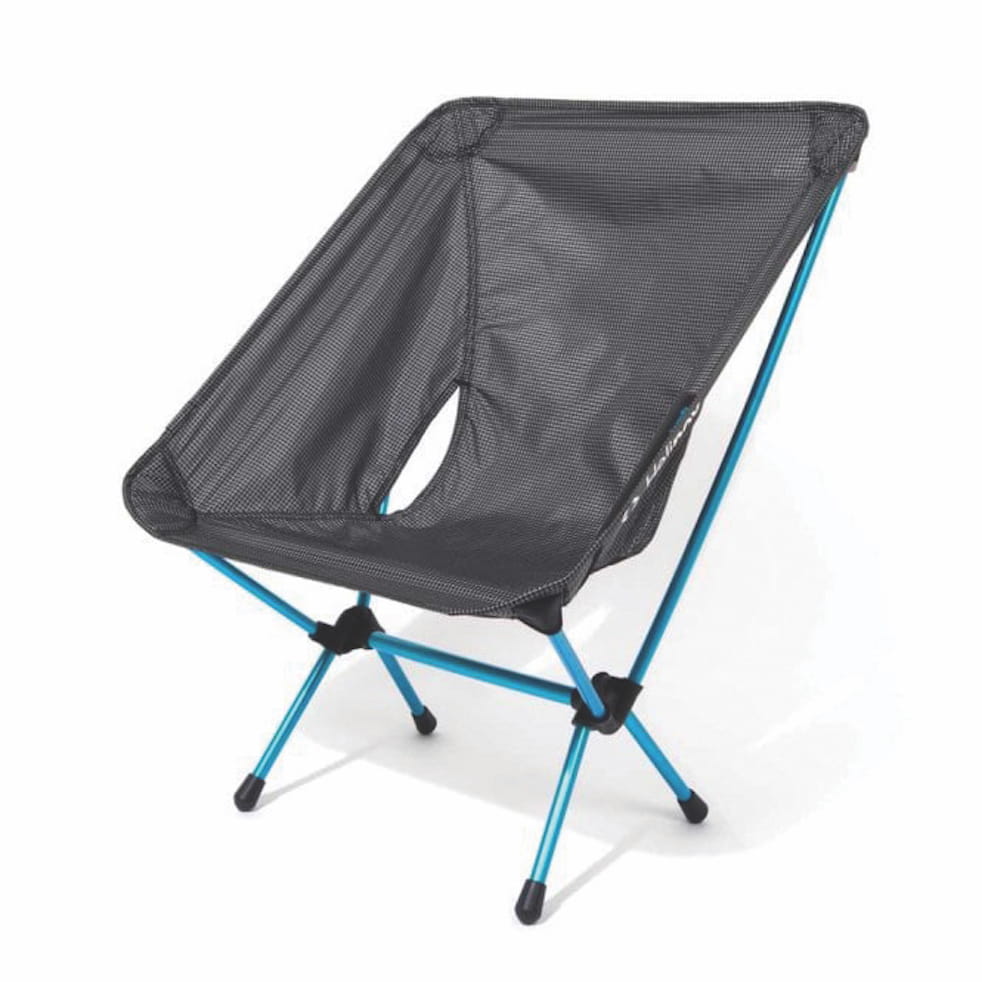 ---
DD Camping Hammock, £27
We can't think of a better way to spend a summer's day than lounging around in a hammock, and the DD Camping Hammock is designed specifically for camping and campervanning.
It's a doddle to string up between trees, and even has internal pockets for snacks. DD's hammock weighs a paltry 650g and comes inside a dinky stuff bag, making it easy to pop in a backpack or store in your van.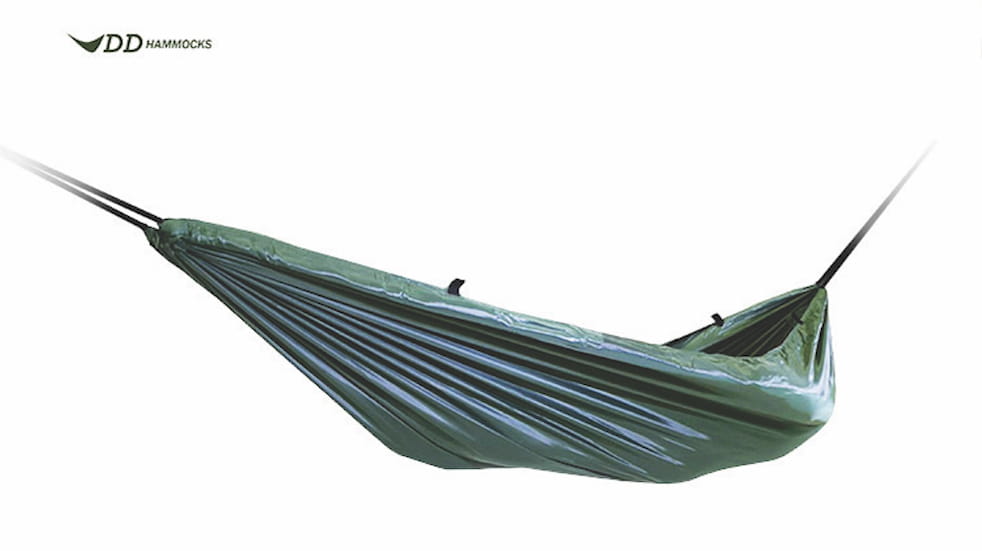 ---
The best camping accessories
Vango Spectrum 380 Lantern, £35
On the Vango Spectrum 380 Lantern you can choose between four different lights: cool, warm, candle or natural, and it's water-resistant so you can use it inside the tent or outside. There's a handle on top to hang it from a tree branch or a hook inside your tent. It uses a whopping six AA batteries though, so remember to stock up for your trip.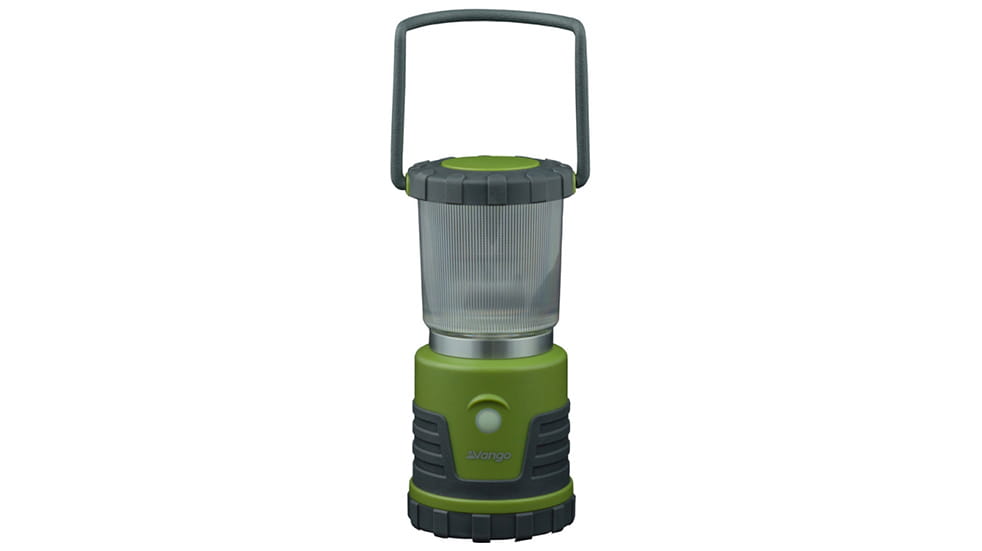 ---
Biolite Powerlight, £60, Blacks
The clever Biolite Powerlight flat torch works in two different ways – as a lantern, emitting a warmer, softer light, or as a powerful hand-held torch, with a 250-lumen bulb. Its versatility (and pocket-friendly size) makes it perfect for camping and caravan living, and worth the spendy price.
Not only is it USB-rechargeable, it can also charge other devices. The softer lantern will burn for up to 72 hours, the stronger torch setting for between six and seven.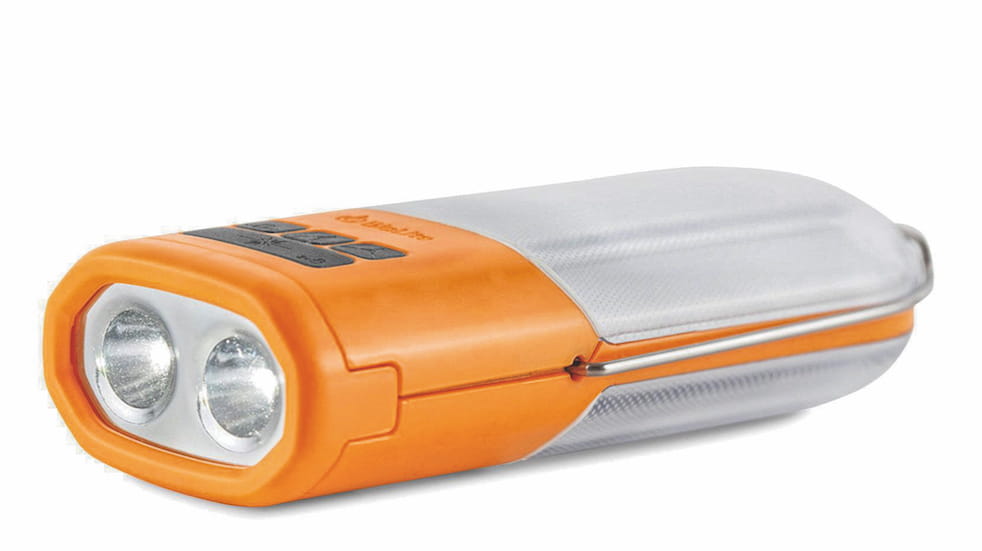 ---
Vango Jerrycan 10L, £14
You'll get through a lot more water than you expect on a camping trip – both for drinks and rinsing crockery and cutlery, and washing hands – so this 10-litre capacity is handy. The Vango Jerrycan is easy to use with a twisting tap – but it's better to open the filling spout at the same time; water comes out more quickly if you let air get in to balance the pressure.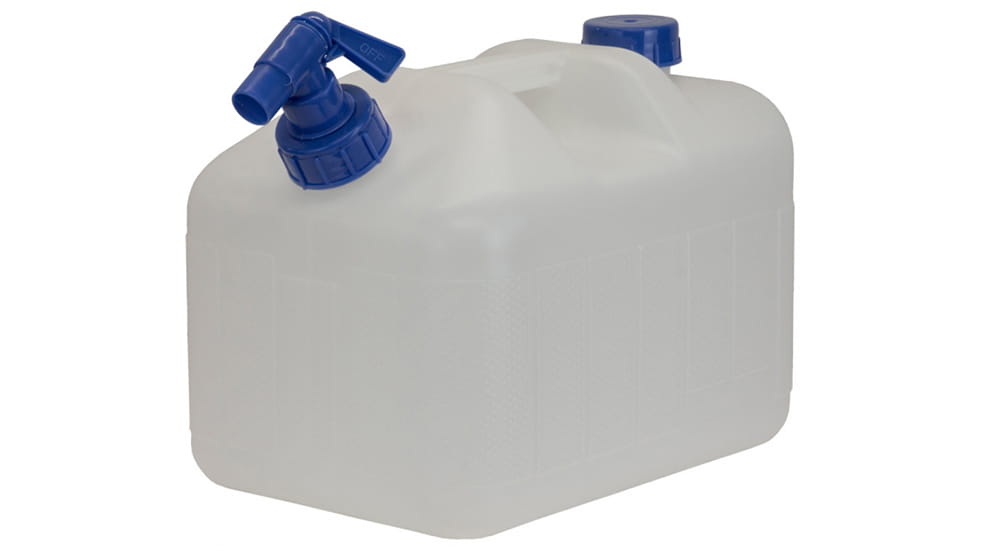 ---
Go Travel Hybrid Universal Pillow, £9.99, and Hybrid Travel Pillow, £19.99
Ideal for camping and on your travels, the super-soft and squishy Go Travel Hybrid Universal Pillow (left) and Go Travel Hybrid Travel Pillow (right) have a memory foam top layer backed up with an inflatable base. Both pillows are also covered in a soft peachy fabric that feels great against your skin with no scratchy seams or joins. They easily roll up into a storage pouch if you're short on space.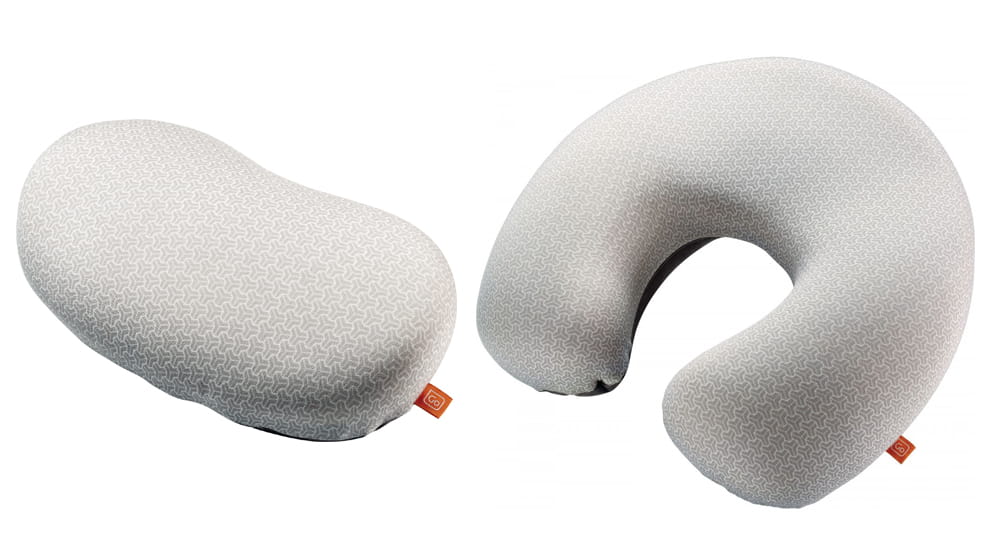 ---
Lifeventure Changing Robe, £29.99
Pack the Lifeventure Changing Robe for getting dry in campsite shower blocks or getting changed in and out of swimwear on the beach. This 'Compact' version packs down to a tiny bundle, and there's also a larger 'warm' version in a fluffier fabric. It's treated with a Polygiene treatment and has a front pocket; on a man it comes down to the knees and is plenty wide enough to get dressed underneath, with stretchy panels underneath the sleeves.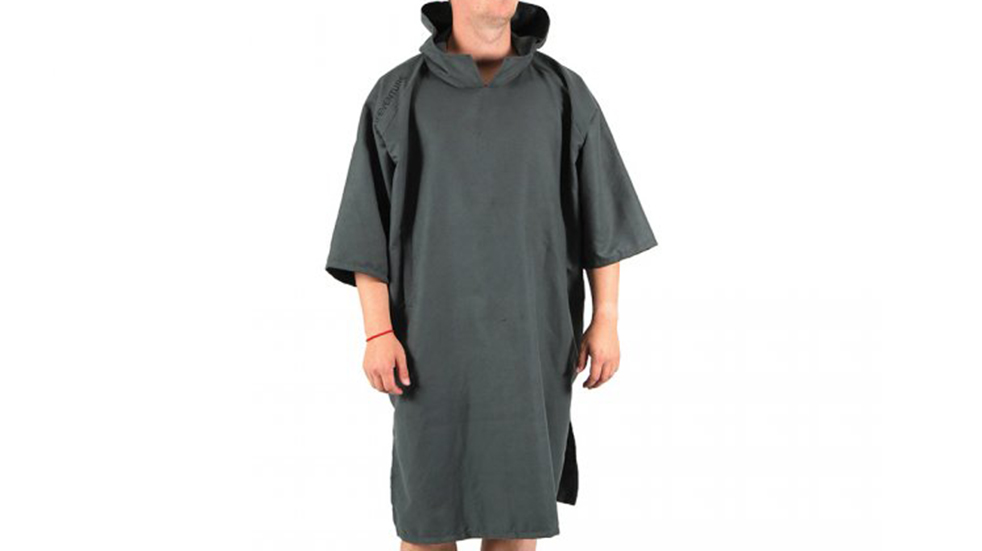 ---
The Camper Van Bible, £19.20
Thinking of getting into campervan holidays but have no idea what you're doing? Martin Dorey's The Camper Van Bible is your new best friend. Dorey covers everything from how to find and buy the perfect van and fit it out to planning routes, maintenance tips and great recipes for outdoor cooking, all with wanderlust-worthy pictures. Stick it in your glove box before you hit the road.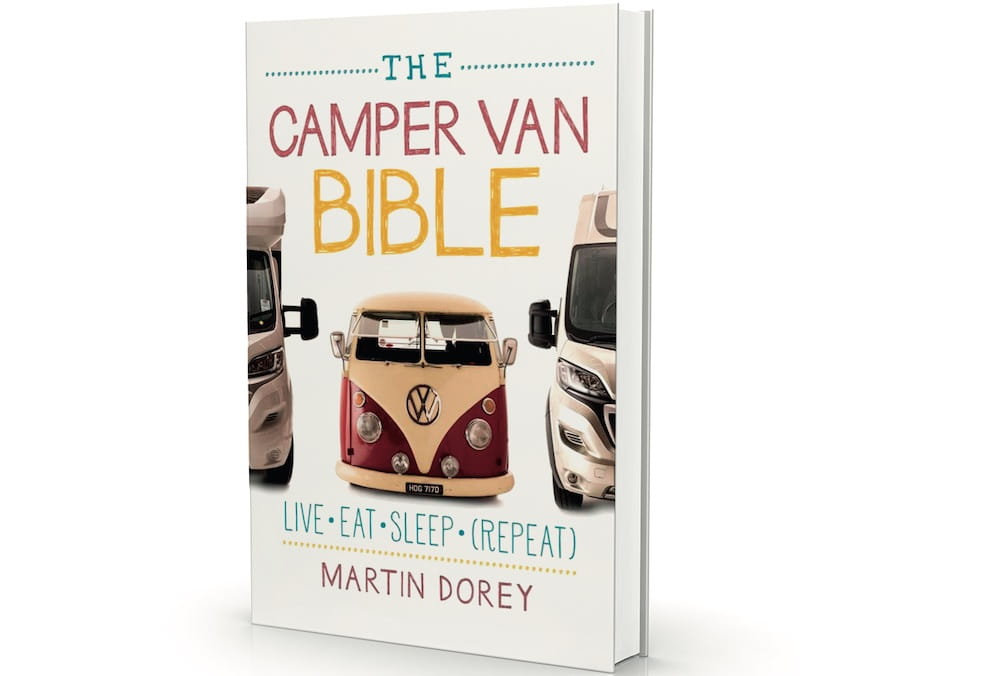 ---
The best camping cooking and dining equipment
Outwell Darby grill, £136.99
The Outwell Darby electric grill is ideal for cooking on campsites with an electric hookup. The electric hot plate heats up in under a minute, and is divided into a flat area and a griddle, with adjustable temperature.
Assembling it was easy as the parts just slide onto the vertical stand, with a handy shelf underneath the grill for utensils; the lid needs the handles screwing on when you first use it, however, to support the hot plate (which wasn't mentioned in the instructions).
It was easy to clean after use with the non-stick coating, and it works as a replacement for a BBQ back at home too.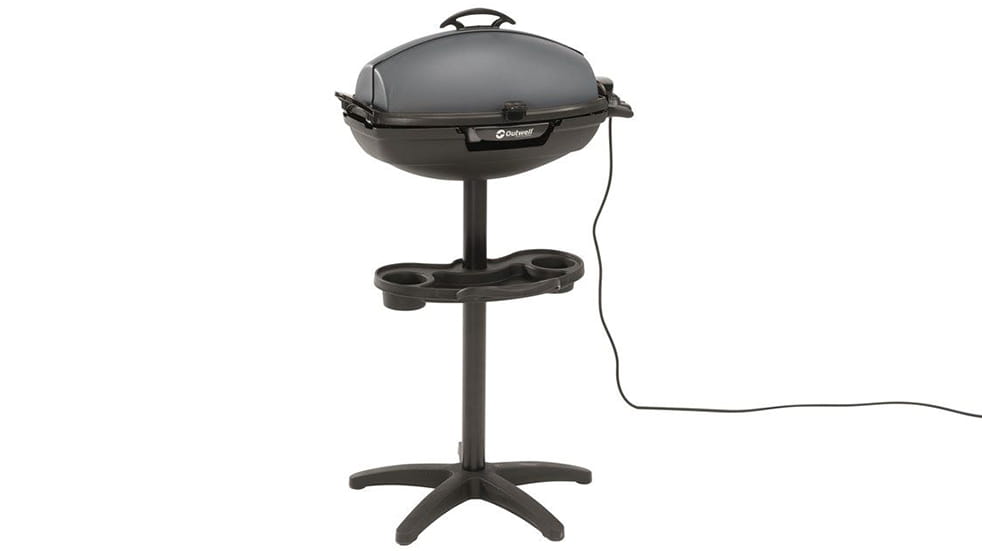 ---
Campingaz Party Grill stove, £110
If you're staying on a campsite without mains electricity, or you just prefer cooking with gas, the Campingaz Party Grill 400 CV gas stove comes with five different ways to cook: you can use a pan over the burner, fry or griddle on the two flat grill plates, BBQ on the rack, or even use the lid as a wok for stir fries.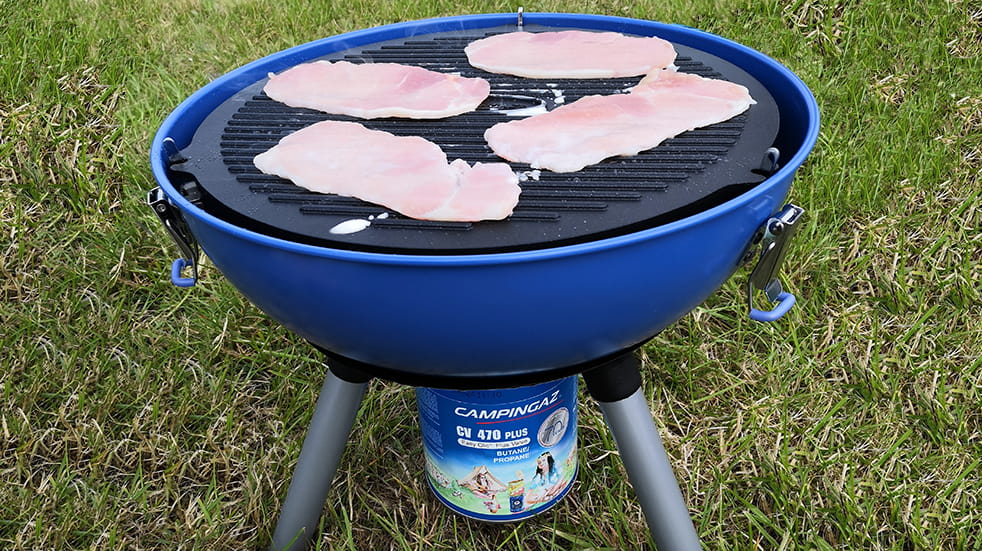 It has three legs that screw into the base, making it stable on uneven ground, and lights really easily from the CampingGaz canister. And if you don't use all the gas, the canister has a self-sealing valve to save the remainder for your next trip.
It was easy to wash off the cooking surfaces, and when you get back home you can even put them in the dishwasher.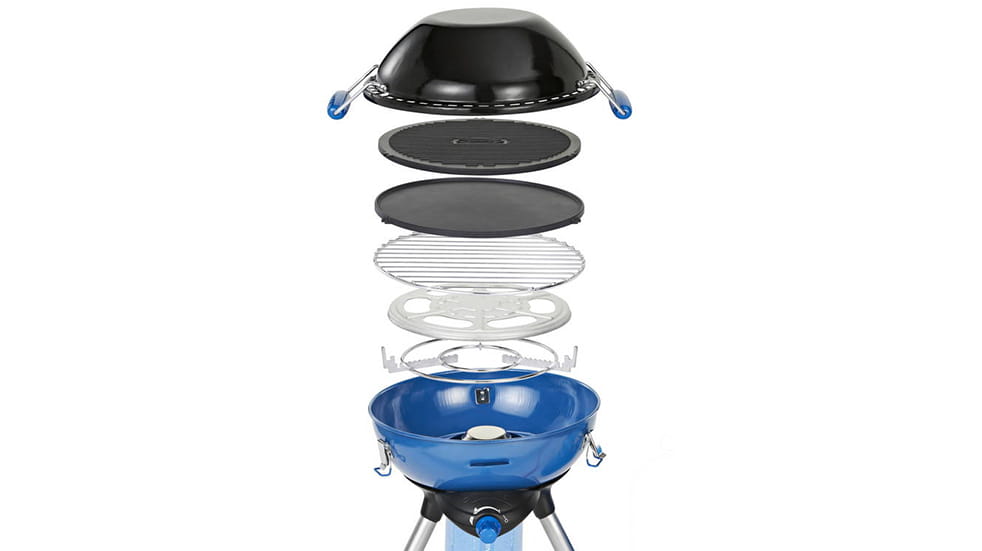 ---
MSR 1L Windburner Stove System, £125
Designed for wild camping to stand up in the wilderness, the MSR 1L Windburner Stove System is a totally enclosed system, so there's no more desperately shielding a weak flame with your jacket when it's raining and you need a cuppa. The protected burner will heat water in no time and in any conditions.
It packs up into a one-litre pot. It's expensive, but worth it for keen backpackers.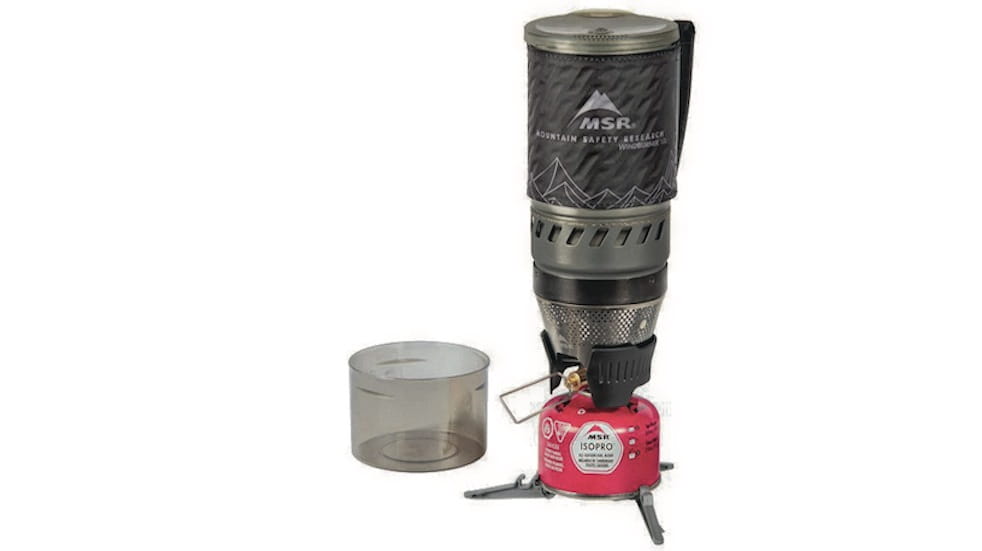 ---
Swedish Fire Torch, £25
Did you know there is such a thing as a portable campfire? This ingenious Swedish fire torch is based on traditional fire log designs – it's a nifty wooden block with a hollow centre that burns for up to four hours once lit (different versions have varying burn times).
It leaves little mess behind and is suitable for cooking on, so it's ideal for campsites that permit fires – just remember the marshmallows.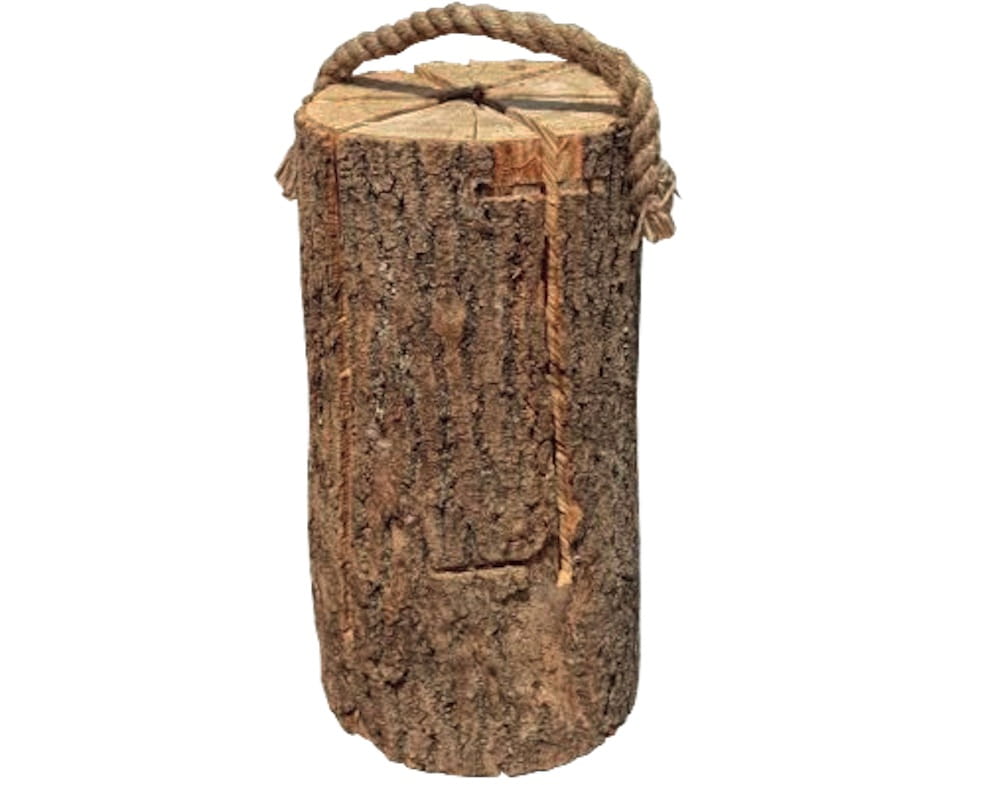 ---
National Trust wine glass holders, £5 for a set of four
So clever, yet so simple. If a nice bottle of wine is your camping or caravan luxury item, these National Trust wine glass holders are perfect for enjoying a tipple outdoors. They'll keep your precious Pinot Noir safe by digging into the ground and cradling a wineglass by its stem.
The four holders also clip together for easy storage back at home. Surely these are a perfect present for the wine lover who has everything?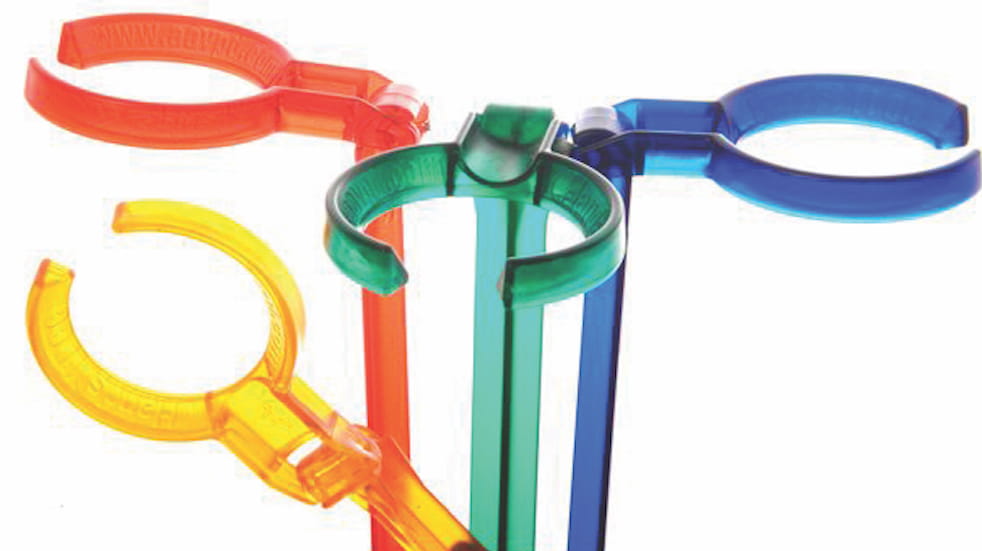 ---
Falconware enamel crockery, from £6 for a mini tumbler
The eye-catching Falconware enamelware crockery has been around campsites since the 1920s but hey, if it ain't broke... Its handsome and hardy plates, cups and bowls are brilliant for camping – easy to clean, nigh-on impossible to break and perfect for storage in a van, as they won't break if you careen around a corner and send them flying.
Falconware's pieces certainly aren't cheap, but they'll last you a lifetime of eating out of doors.