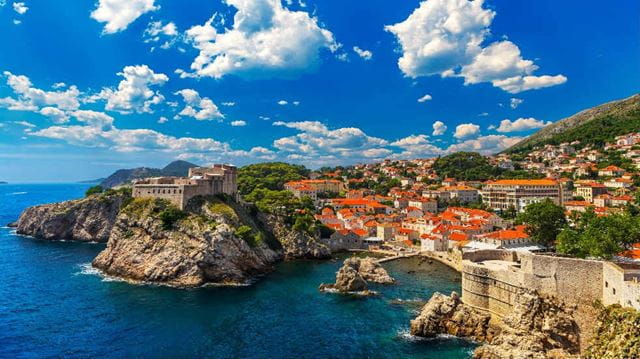 Croatia is blessed with beautiful rolling hills, rugged mountain ranges, dense forests, vineyards, unspoiled national parks, historic walled cities, castles, fabulous cuisine and a rich heritage.
What to see and do in Croatia
Croatia's main attraction is undoubtedly its spectacular coastline, stretching over 120 miles – it's a rugged paradise with more than 1,100 islands, islets, and reefs surrounded by the calm, translucent waters of the Adriatic.
Perhaps Croatia's most well-known tourist destination is the walled city of Dubrovnik, a UNESCO World Heritage Site and now experiencing a new-found fame as a location for the hit series Game of Thrones.
Rightly described by Byron as the 'Pearl of the Adriatic' and by George Bernard Shaw as 'paradise on earth', it was reconstructed following the Croatian War of Independence in 1991–95, when it managed to resist a nine-month siege. You'll understand its strong literary fan base when you walk around its 13th-century city walls and see the views of the shimmering sea, then explore the narrow streets and churches of its compact but enchanting Old Town.
The historical centre of Split, on Croatia's Dalmatian Coast, is another UNESCO World Heritage Site. Its most famous landmark is the Diocletian's Palace (another film location for Game of Thrones). From Split, you can sail to Korcula, where you can go walking in its forest and take a stroll around Korcula Town, known as 'Little Dubrovnik' because of its pretty medieval squares, churches, and palaces.
Don't miss
The laidback island of Mljet is one of the greenest and most beautiful of Croatia's islands. Featured in Jules Verne's Coast of Explorers and Emperors tour, and its Dalmatian Island Explorer tour, it's home to two stunning salted lakes and is also known for its wine and delicious olives. Take the boat to the small island of St Mary and discover the Benedictine monastery built in the 12th century.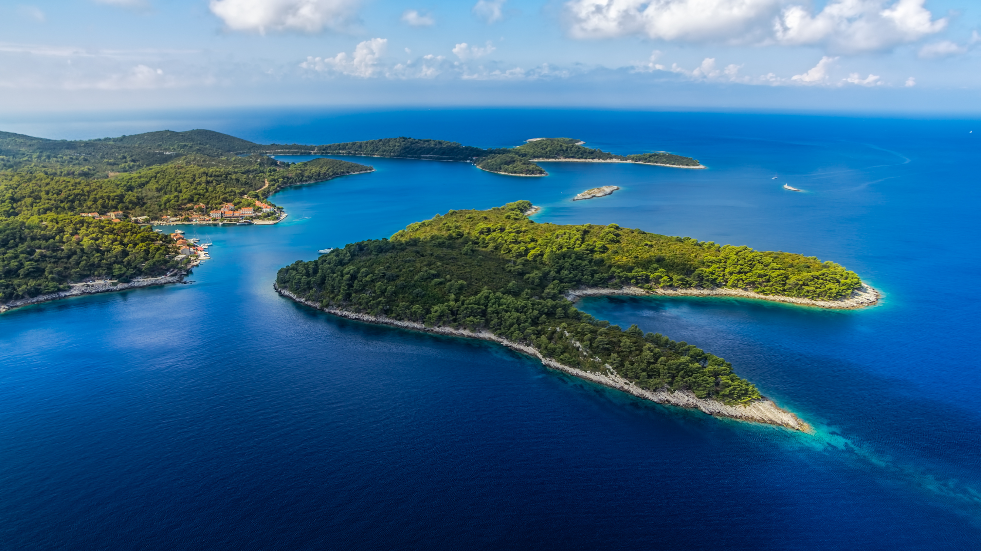 Croatian cuisine
Croatia's cuisine is a blend of Italian, Austrian, Hungarian, and Turkish food. Along the Dalmatian coast, the flavours are dominated by seafood, olive oils, garlic, and herbs. A popular dish found in most seafood restaurants is crni rizot, a risotto made with squid which makes the rice black, and also with mussels, clams and other shellfish. A special appetizer is paški sir, a salty cheese from the island of Pag. Croatia also produces some great wines, with the best reds generally coming from the Pelješac peninsula, and the best whites from eastern Slavonia and in Istria.
Top tips for a visit to Croatia
Take your swimsuit. You won't want to miss out on a dip in the pristine waters of the Adriatic, particularly if you're lucky enough to visit Zlatni rat, one of Croatia's most stunning beaches. When chatting with the locals, it's best to avoid the subject of the war as it can still be a sensitive issue.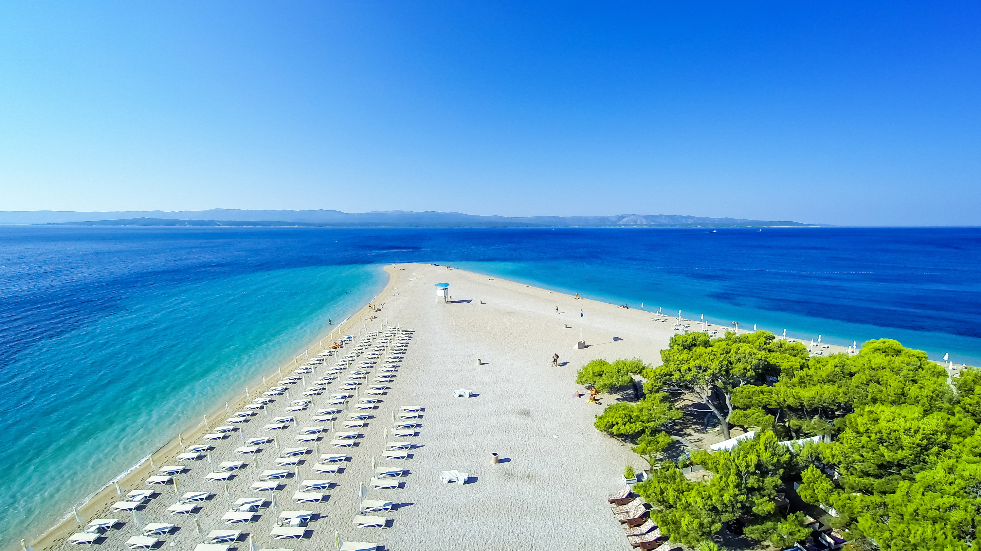 Take me to Croatia
Explore Croatia on Jules Verne's Croatian Coastal Cruising - Dubrovnik - Optija tour, 7 nights from £1125.