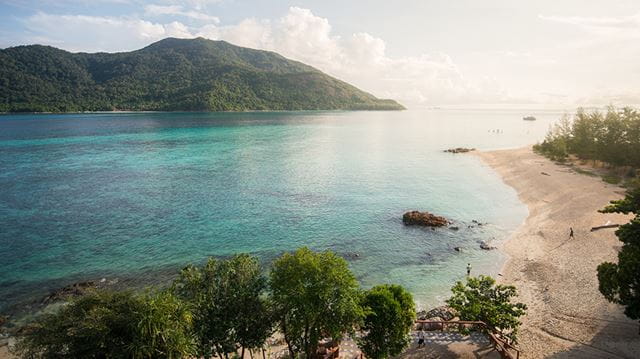 Individual and corporate concerns over climate change are sure to redraw the slow-to-shift travel landscape in the next decade – the only question is, how?
You may recall the big travel news of October 2019: "Qantas breaks world record for longest continuous flight, 19 hours and 16 minutes from New York to Sydney."
A more accurate headline would have been: "Thirty years after Qantas flew a record-breaking 10,600 miles from London to Sydney, it does something similar, only 600 miles shorter." I mention this not to lambast the media's gullibility, but to demonstrate how slowly travel changes. Transformational events are rare in this industry.
I class the opening of the Channel Tunnel (1994), the grounding of Concorde (2003) and the launch of 6,000-passenger Oasis of the Seas (2008) in that category. Big tides, such as the remarkable growth of budget airlines, take time to build; they are evolutionary rather than revolutionary. The only question that matters for the travel industry is: will it make money? For decades, that has driven all the big advances (and retreats) in travel.
Now, though, another dimension is coming into play: how will it look? That question is being asked increasingly by companies as well as individual travellers. Concern over climate change will redraw the travel landscape in the next decade.
If you know only one word in Greta Thunberg's language, it might well be flygskam or 'flight shame' – the concept that travelling by air is as antisocial as using a mobile phone while driving. Instead, advocates say, airline passengers should switch to the train, sail a yacht across the Atlantic or stay at home.
---
More travel advice from the experts
---
Flying in the face of change
Let's start with the last of those. I treat with a pinch of inflight salt the conclusion of a UBS European survey last autumn that "one in five travellers had cut the number of flights they took over the last year because of the impact on the climate". Overall, aviation passenger numbers rise reliably by 4-5% annually, which means that either the remaining four out of five upped their flying, or the one in five were fibbing. Research for the coming winter confirms 4% year-on-year growth for Europe, though it will be lower to and from the UK due to Brexit uncertainty and the Thomas Cook collapse.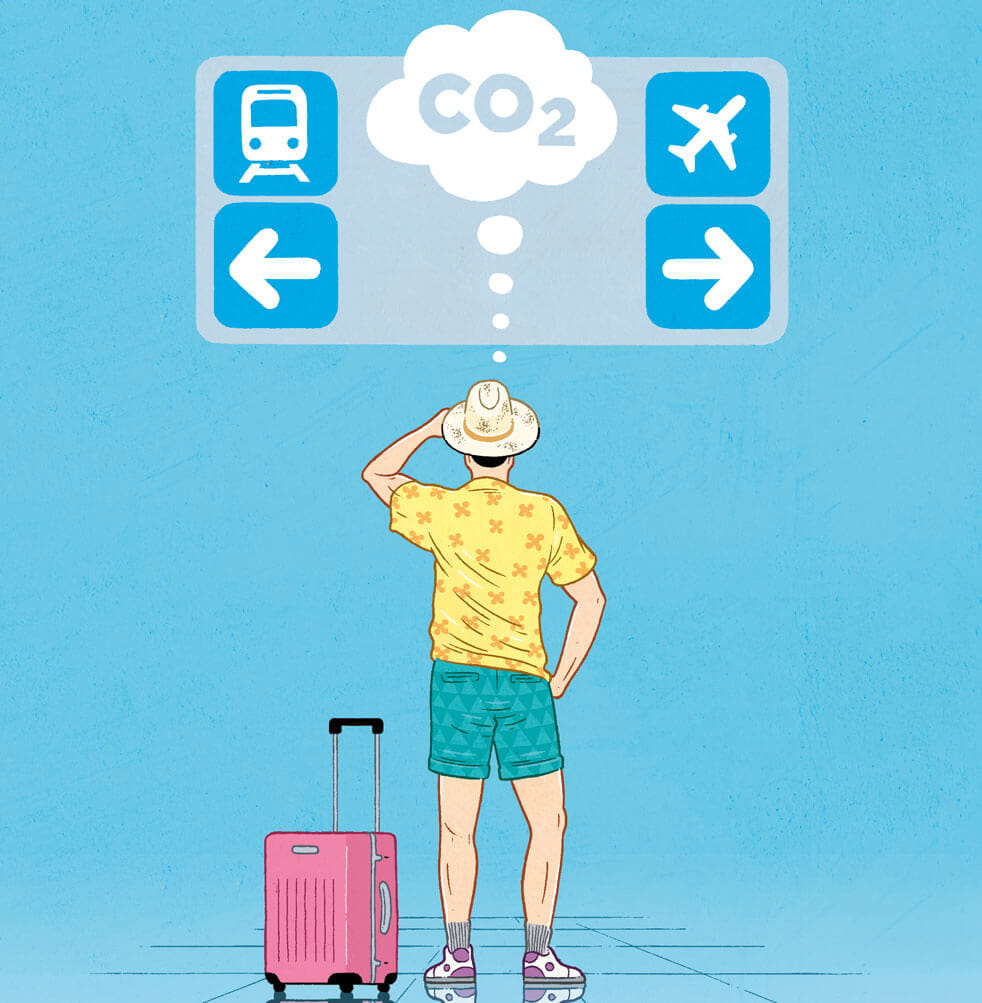 I detect no measurable shift from outbound foreign travel to 'staycations', even with the sterling slump since the EU referendum. We love abroad: its culture, cuisine and climate. But we will think more carefully about how to get there.
At present the debate seems to me to be: 'flying bad, terrestrial travel good'. In the next few years it will become much more nuanced, as travellers get better informed about the impact of their trips.
Eurostar may be struggling to achieve even half the passenger numbers originally predicted, but the popularity of the Channel Tunnel rail link from London St Pancras will increase as thoughtful travellers realise that a full train running on existing infrastructure is far gentler than a flight to Amsterdam, Brussels or Paris. On this wave of growth, we should see services deeper into Europe – Cologne and Bordeaux are widely discussed.
The future of train travel
Governments could nudge up flying taxes a little, and ideally use the funds to subsidise rail still further – Germany is trying just that. But hours and minutes count as much as pounds and pence. While it is possible to travel from Manchester to Vienna in a day by train, and see Europe unfold in her serene glory along the way, most of us will continue to take the two-and-a-half-hour flight rather than changing trains at London, Brussels and Frankfurt.
High Speed 2, connecting London with Birmingham, Manchester, Sheffield and Leeds, is due to open within the next decade. Assuming it is not cancelled for short-term political gain, it will be transformational – and should dramatically reduce demand for domestic flights.
Which then poses questions about an equally controversial infrastructure project: the proposed third runway at Heathrow. Climate-change campaigners deplore anything that facilitates more flights, and the plan is to increase movements by more than 50%. Local environmentalists are equally horrified by the extra noise and emissions it would cause at ground level.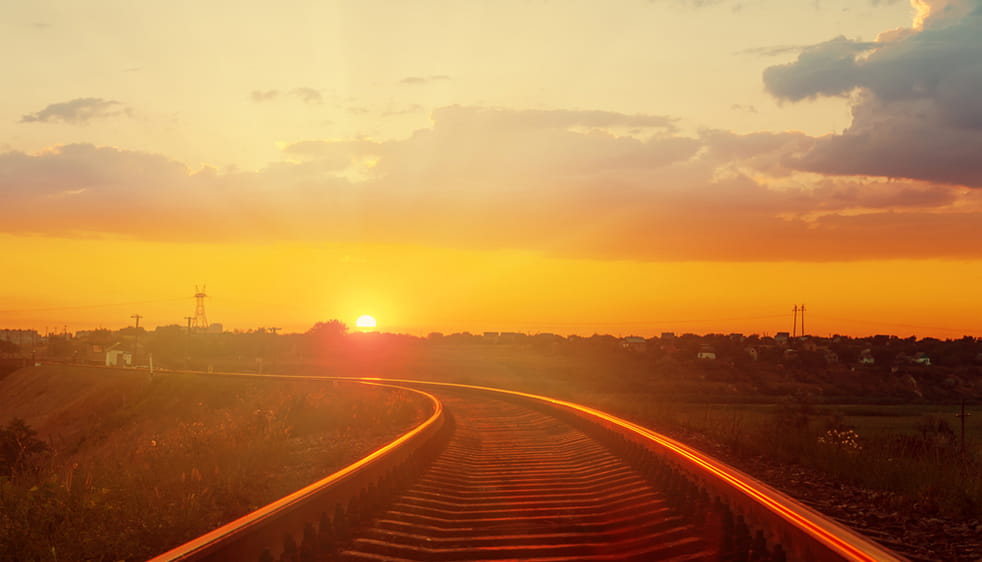 Electricity will solve some of the problem, particularly when it comes to the vehicle traffic that airports generate. But while many millions of pounds are being poured into electric aircraft, I fear easyJet's plan to convert short-haul links such as Belfast-London to battery power within a decade may be several volts short of a circuit.
Instead, thoughtful passengers will be looking more closely at the arithmetic of aviation's harm to the planet. You might not enjoy the squeeze on easyJet or Ryanair, but flying no frills in a new, efficient Airbus or Boeing that is 95% full has far less impact per passenger-mile than a business-class seat on the gas-guzzling Boeing 747s that British Airways will continue to fly for another four years.
Which takes us back to that ultra-long-haul flight. As Qantas demonstrated with a Jumbo jet in August 1989, it is perfectly possible to fly halfway around the world. The Australian airline's 'Project Sunrise' aims to have commercial flights from both London and New York to Sydney by 2021. Qantas believes business travellers, or their employers, will willingly pay perhaps £10,000 return for the privilege of flying over 10,000 miles without pause.
Yet I am not sure that the wider public accepts the notion of such ultra-long-haul travel. The aircraft chosen for these flights will be highly efficient, but the tanks will be brim-full when the plane lifts off – mostly to carry the fuel for later in the journey. The further you plan to fly, the higher is the fuel burn and the resulting CO2 per mile.
What will change as the world becomes more carbon-conscious
I predict that aviation fuel will be targeted with tax – encouraging airlines to build in stops along the way. The Chinese city of Chengdu is almost exactly halfway between London and Sydney, while a Manchester-Vancouver flight could usefully refuel at Kangerlussuaq in western Greenland en route to the Pacific Coast. For the climate-caring traveller, that could mean new stopovers to enjoy.
Getting there represents only part of the impact – and I predict closer questioning of the cruise industry over the effects of sending giant floating apartment blocks around in circles. Thoughtful travellers will shy away from brash new resorts in favour of restored properties with character. And small steps, such as sticking to public transport while abroad and dining on local produce, will also help.
International tourism is a tremendous force for good, in terms of transferring wealth from richer nations to poorer, creating employment and increasing understanding between peoples. Perhaps like you, I am impatient for the next great travel 'wow'. But for now, let's be happy to enjoy horizons that have never been wider.
Simon Calder
Often interviewed on national TV and radio, Simon is one of Britain's leading travel commentators and has a new travel podcast, Escape.