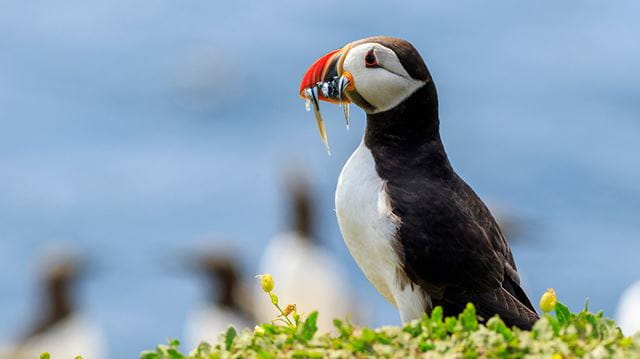 There's no need to venture abroad for awe-inspiring glimpses of the natural world when there's so much to see close to home.
Attenborough's 'magnificent nature' in the Farne Islands, Northumberland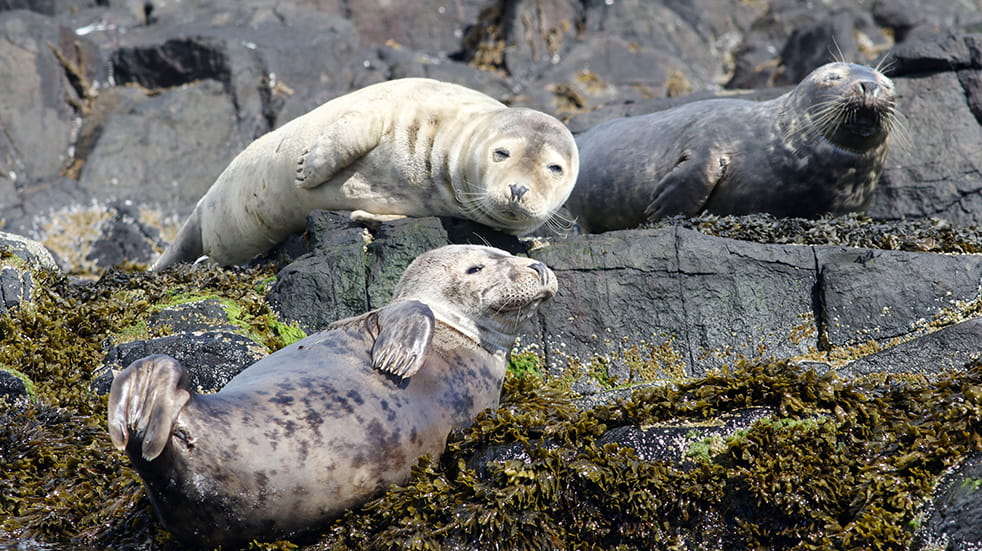 A boat trip from Seahouses, Northumberland will take you four miles off the coast to the Farne Islands, home to thousands of sea birds including oystercatchers, shags, puffins, guillemots and arctic terns. While you sail round the islands, you might also spot Minke whales and dolphins. As if that weren't enough, there's a grey seal colony, too.
Sir David Attenborough once named the Farne Islands during the breeding season in spring as his favourite place to capture magnificent nature. What better endorsement could you have?
---
---
The wildlife oasis of Richmond Park, London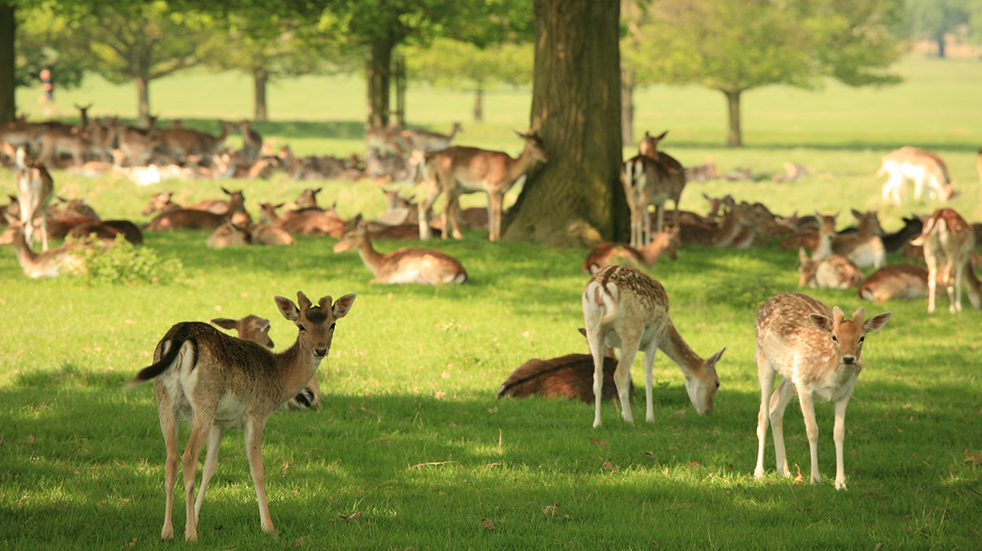 While we're namechecking Sir David Attenborough, the nation's favourite naturalist has also named Richmond Park as one of the UK's best wild wonders – proving that you don't have to venture far from the city to enjoy nature at its best. Here, the 350 fallow and 300 red deer are the main draw, particularly in autumn during the rutting season.
There are also owls, bats, woodpeckers, falcons, kingfishers, dragonflies and purple emperor butterflies to look out for. Sir David gives the Park's stag beetles a special mention too.
---
Spot the Big Five in Cairngorms National Park, Scotland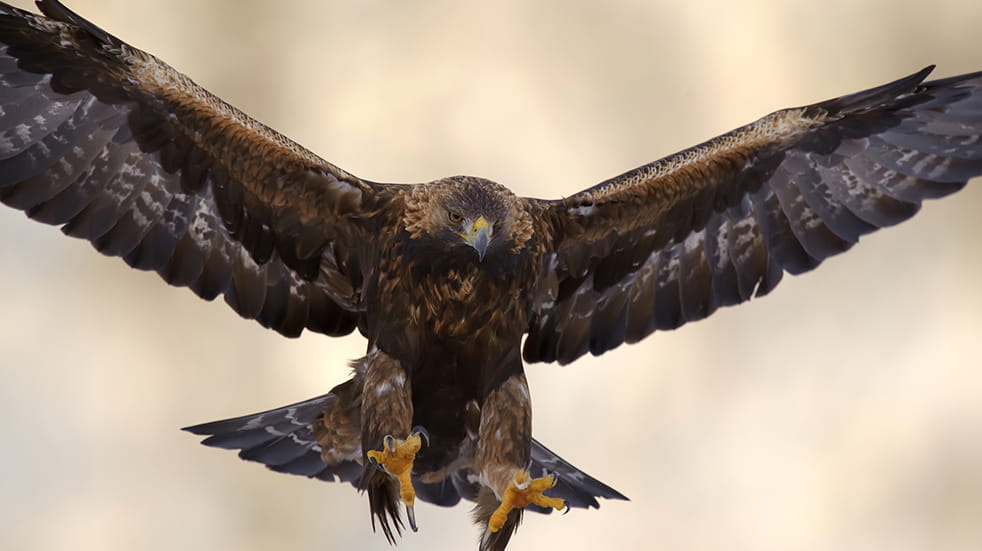 If Richmond Park provides an example of a wildlife 'bubble' in urban surroundings, then the Cairngorms National Park is its polar opposite, a vast wilderness in the eastern Scottish Highlands. A few years ago. Scottish Natural Heritage (SNH) and VisitScotland ran a campaign to name the country's own 'Big Five' animals – those that made it into the list were the red deer, red squirrel, harbour seal, otter and golden eagle.
The Cairngorms National Park is one of the best places to search for them all – plus all the other animals that nearly made the top five such as mountain hares, wildcats and pine martens. This pristine landscape is home to a quarter of the UK's threatened species, so if you're after wildlife, it's got to be on your list.
---
From basking sharks to fluffy sheep: Lundy Island, Devon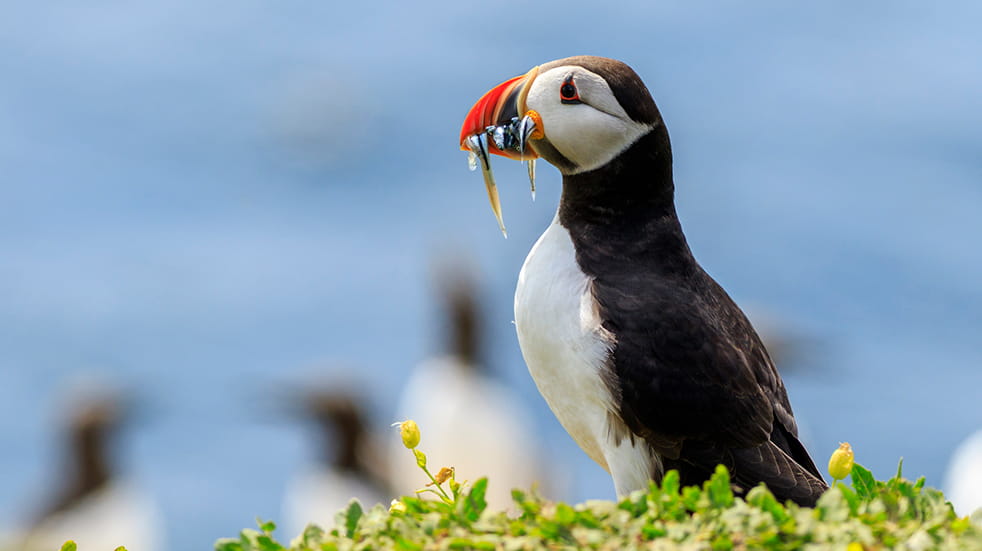 The UK's first designated marine nature reserve, this small granite outcrop off the coast of north Devon has no roads or cars linking the high and rugged cliffs on the west to the gentle grassy slopes on the east. It's one reason why walking is a real pleasure on Lundy Island, and why this varied landscape is so rich in wildlife.
Seabird colonies include puffins and Manx shearwaters, and the surrounding water is home to grey seals (Lundy's many caves make perfect pupping sites), dolphins, porpoises and basking sharks – while on land you might come across wild ponies, Sika deer, fluffy Soay sheep and the long-snouted pigmy shrew.
Boundless members save 20% on stays at Treworgie Barton Cottages in North Devon, the ideal base for a trip to Lundy.
---
See dancing cranes at Hickling Broad, Norfolk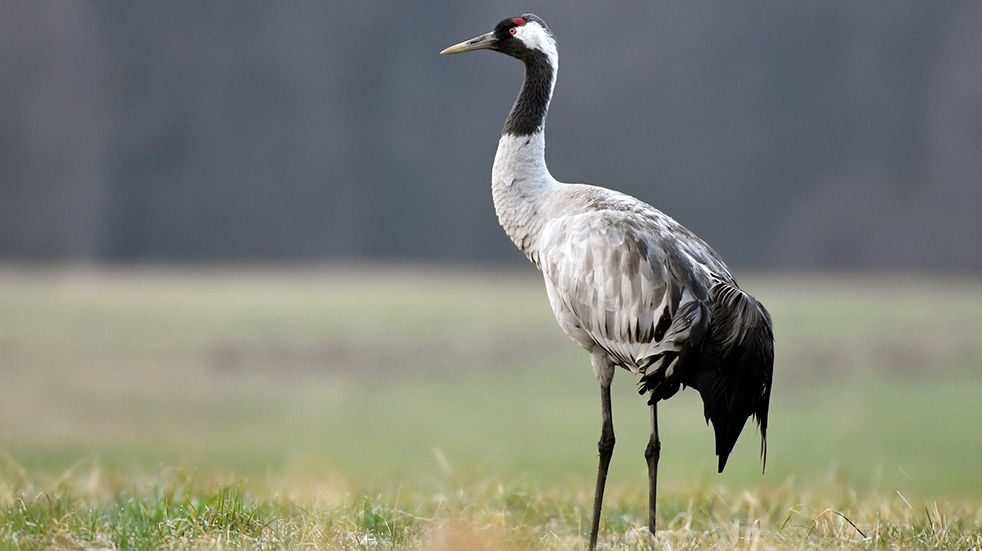 The Norfolk and Suffolk coasts boast too many wildlife treasure troves to mention here but we've picked out Hickling Broad as it's the arguably the best spot to see the common crane. One of our most spectacular birds, it has a wingspan greater than that of the golden eagle. During mating season, from February to March, this is a great spot to witness the famous dance of the cranes. A ritual that reinforces their bonds (these birds mate for life), it involves mating pairs circling each other, bowing and hopping with wings flapping and tail feathers fluffed.
There are plenty of other species to seek out here, too: bitterns, barn owls, wild Polish ponies, butterflies and dragonflies among others. And you could head up the coast to Blakeney, or south to Minsmere, to see another wildlife haven in no time.
---
Look for leatherback turtles, dolphins and porpoises in Cardigan Bay, Wales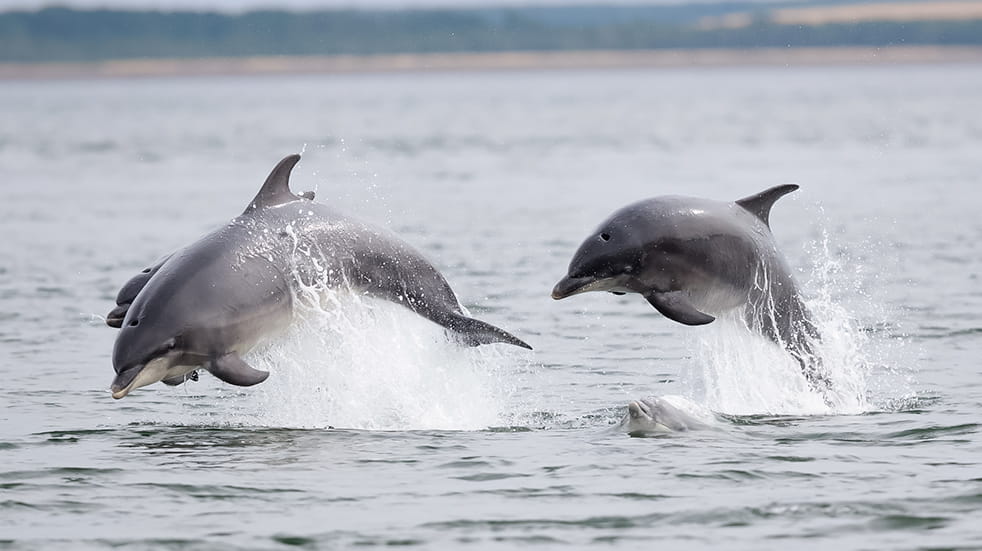 Home to a Marine Heritage Coast and several Special Areas of Conservation, Cardigan Bay is famous for its bottlenose dolphins, present for much of the year along with harbour porpoise, Atlantic grey seals and a huge variety of seabirds including oystercatchers, curlews and guillemots.
Seasonal visitors include sunfish, basking sharks and even the occasional, elusive leatherback turtle, orca or humpback whale. You should see red kites and buzzards, too. New Quay is a good starting point for boat trips.
---
Spy birds in the Forest of Dean: New Fancy View and Nagshead Nature Reserve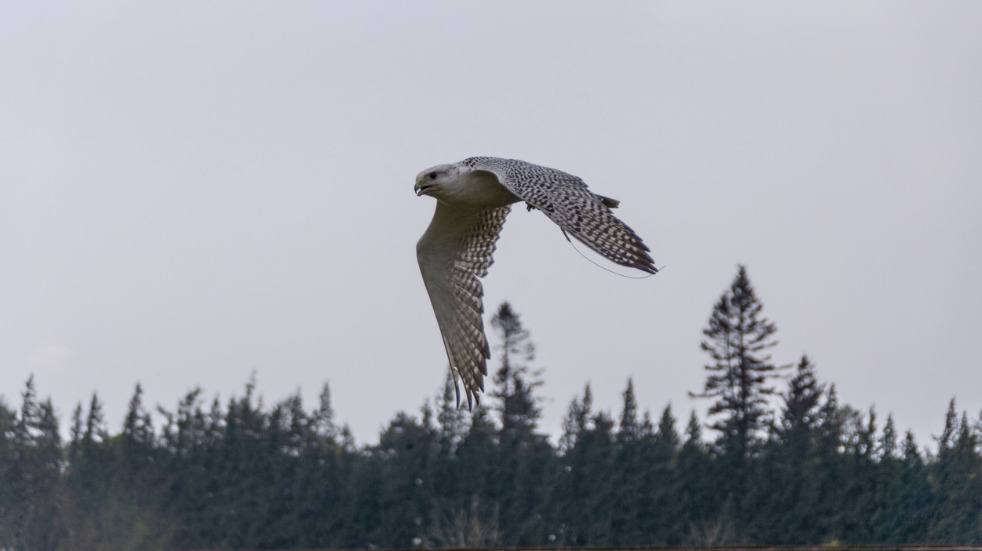 Imagine looking out over a sea of trees with almost no sign of humans. Climb New Fancy View – a mining spoil heap-turned observation tower – and you get a 360° view of forest canopy where unusual bird species such as crossbills and hawfinches flit among the more common woodland species.
Come here in early spring and you'll witness goshawks and buzzards performing courtship dances high above the trees. For more intimate forest encounters, explore the RSPB's Nagshead Reserve near Coleford in April and May for an enchanting chorus of woodland birds among the oaks, including migrants such as pied flycatchers, redstarts and wood warblers.
As you explore the forest, you might wonder who has roughly ploughed those grass verges. This is the work of wild boar. Look down the wide forest rides around Speech House at dusk and you might spot them passing through.
Boundless members can save on holidays in the Forest of Dean at Whitemead Forest Park, right in the heart of nature.
---
Spot basking sharks and seals around St Agnes, Cornwall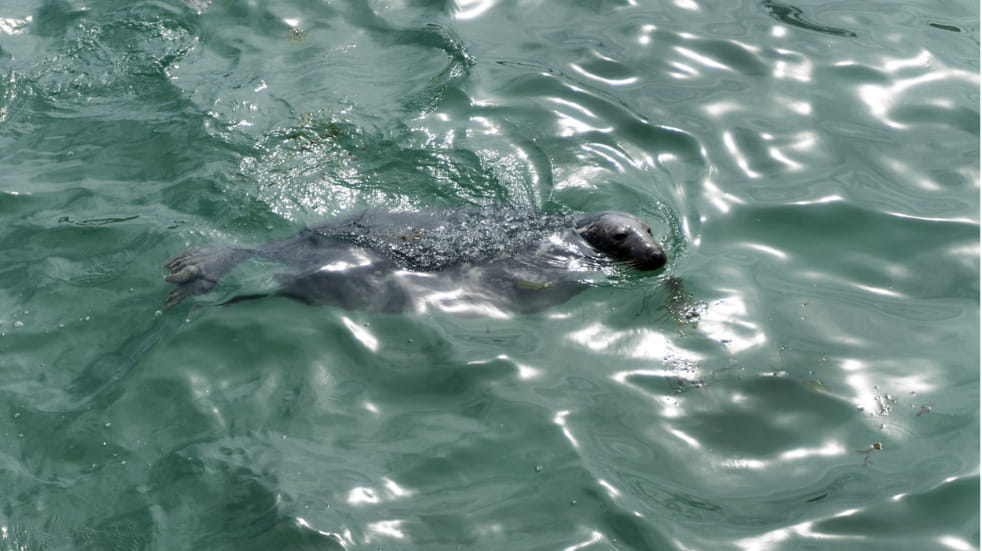 A typical Cornish clifftop and beach experience – and that means wildlife galore. Great cushions of thrift, studded with orchids and vetches grace the coastal paths, attracting butterflies and bees. Southern facing banks are home to common lizards, adders and slow worms while you may hear the searing shriek of peregrines nesting below.
The avian highlight, however, is the sea crow – the chough – most noticeable for its blood-red legs and curved bill. Don't forget to keep an eye on the sea. Seals and harbour porpoises lurk all year round but, in high summer, mighty basking sharks cruise close to the shore. And, when the tide's out, head to the beach for a spot of rock-pooling.
Boundless members can save on cottage holidays in Cornwall, a perfect base for experiencing the local wildlife
.
---
Ennerdale, The Lake District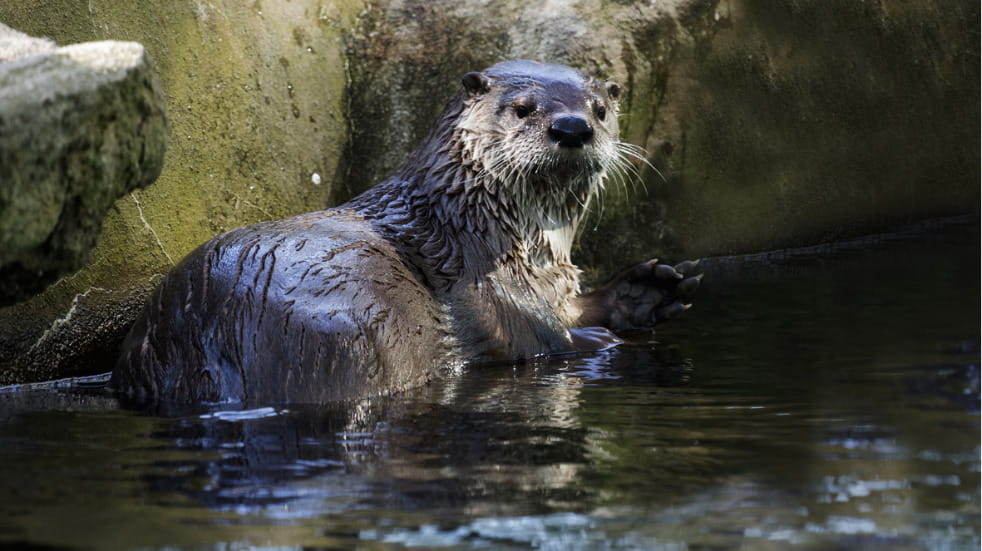 While parts of the Lake District can feel crowded with visitors, humans have taken a step back at Ennerdale and let nature decide its own future. Rivers and woodlands in this valley on the northwestern edge of the Lake District National Park have been allowed to run wild, while non-native conifers have been removed. Selective grazing by cattle opens up the landscape while sheep numbers have been reduced.
Red deer, otters, pine martens and red squirrels thrive along with 100 species of bird, though perhaps the greatest success is the reintroduction of the marsh fritillary butterfly. Visit the valley to see the Lake District at its wildest.
Boundless members can save on Lake District cottages in Keswick.
---
Minchinhampton and Rodborough Commons, the Cotswolds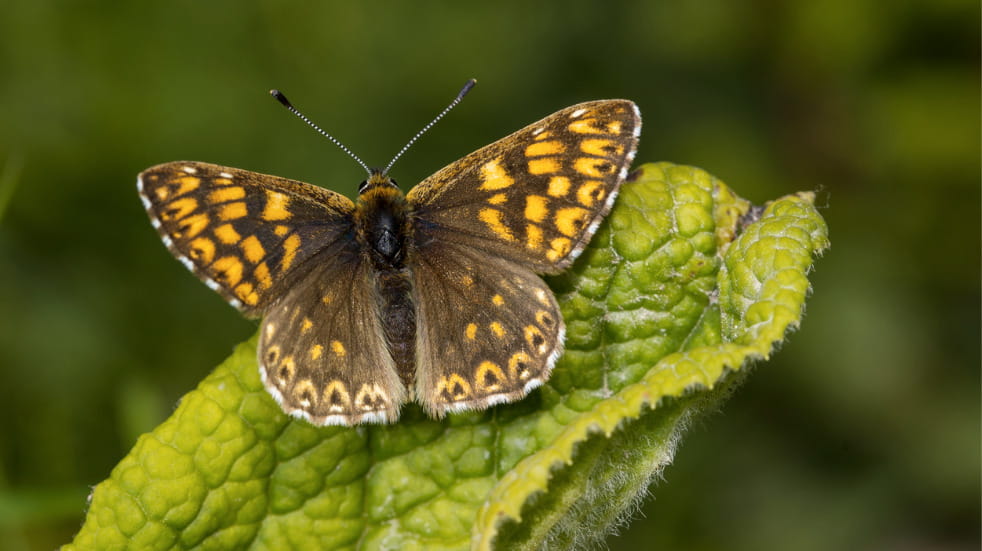 Glorious wildflower-filled grasslands are a rare sight in southern Britain but these 350 hectares are a summer delight. Managed by the National Trust – which involves year-round grazing by 500 cattle to keep invasive scrub at bay – the commons support 13 species of orchids, the rare pasque flower as well as cowslips and many more beautiful but declining species.
This floral carnival attracts a host of butterflies – most thrillingly the Adonis blue and the jewel-like Duke of Burgundy. Add in a chorus of skylarks, intriguing Iron Age earthworks and inspiring views over the Severn Valley.
Boundless members can save on cottage stays in the picturesque Cotswold village of Bourton-on-the-Water
.
---
Kenfig Pool National Nature Reserve, South Wales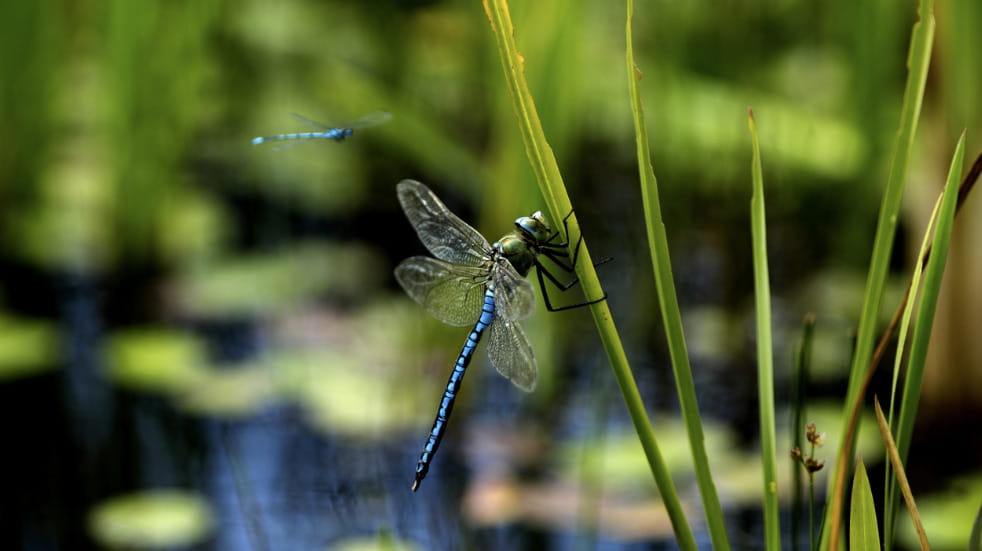 Surprisingly little known, Kenfig Pool near Bridgend is a natural freshwater lake set amid a riot of woodland and sand dunes on the South Wales coast. A valuable stopping-off point for migrating birds, the clear waters of the lake are remarkably pure – and support huge numbers of freshwater fish, such as rudd and pike.
They are also a haven for dragonflies and other aquatic life. Delicate and lovely orchid species light up the dunes, including 90 per cent of the UK's super-rare fen orchids. Other handsome wildflower highlights include autumn gentians, viper's bugloss and sea holly. In winter, look for bitterns among the rich cast of wildfowl sheltering on the lake.
---
Sandlings, Suffolk Coast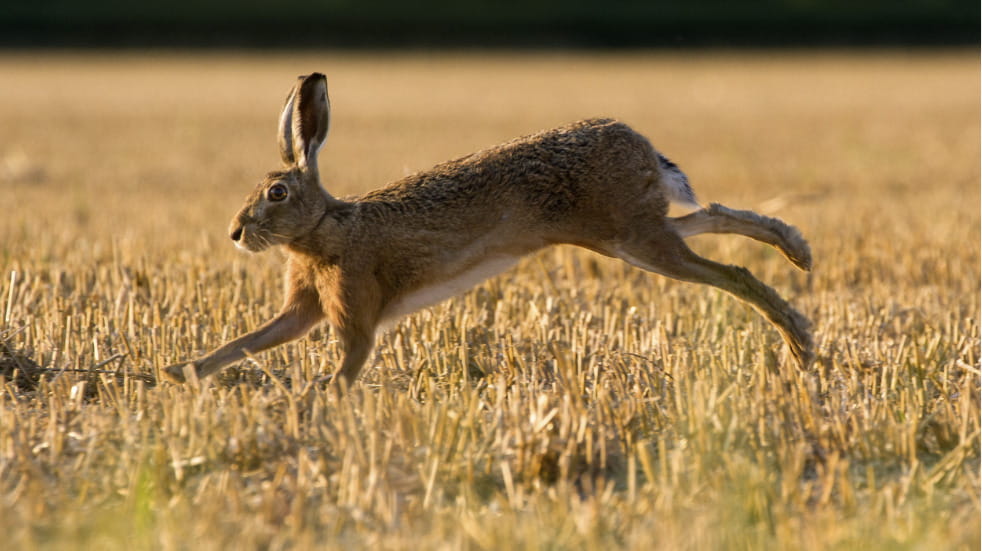 Explore secret Suffolk, a land of coastal heaths, woodland and shingle where rare wildlife abounds. This is a stronghold of adders, fluting woodlarks and the mysterious nightjar. The latter's eerie churring call curdles the dusk.
Hares box in the arable fields further inland, turtle doves purr in the hedgerows and nightingales sing from the scrub in early May. But the unmissable jewel in the crown is the RSPB's Minsmere Nature reserve – which seems to blend all of Suffolk's varied landscapes into one intense wildlife hit.
---
Scotland: Queen Elizabeth Forest Park, Loch Lomond and The Trossachs National Park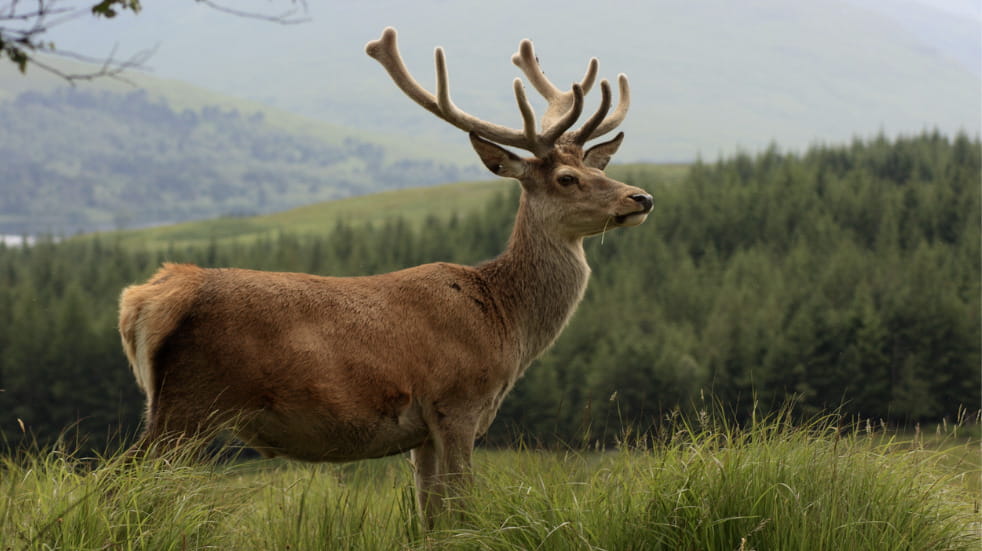 This is Scotland in miniature, a land of wooded hills, sparkling lochs and beguiling glens. Otters fish in the rivers though you are more likely to see ospreys plunge-diving to catch trout from the lochs. Red and roe deer stalk the woods, red squirrels are commonly seen around the region's villages, and there's a special viewing hide at the Lodge Forest Visitor Centre.
Keep an eye on the sky – with luck you'll spot a golden eagle soaring high in search of hares and rabbits.