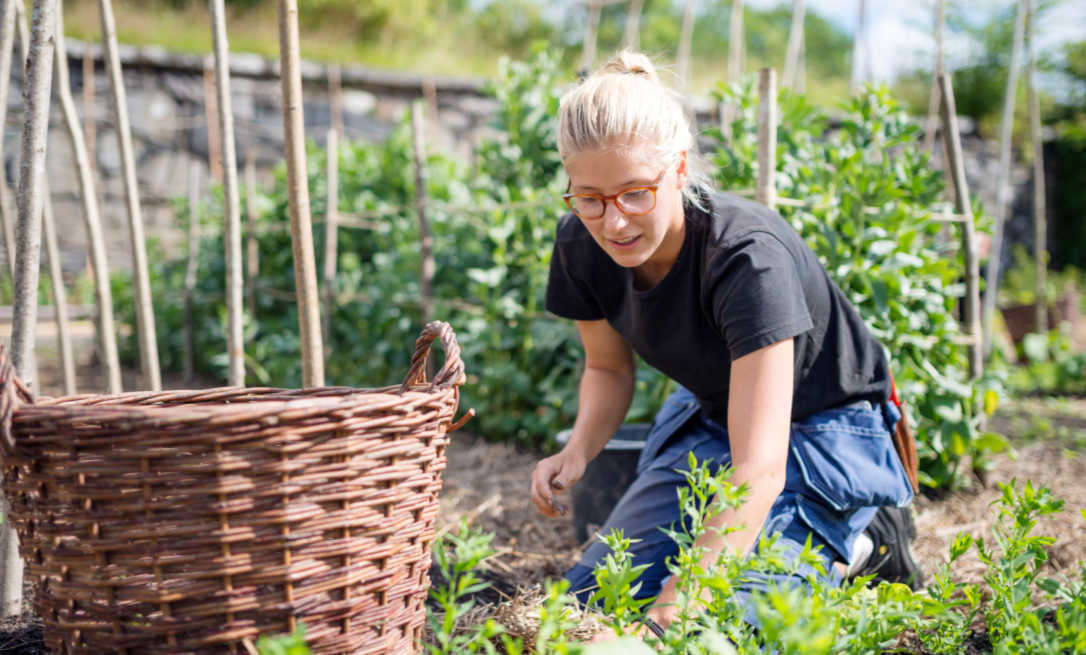 One good thing about this lockdown period, and the great weather that's come with it, is that it's given us an opportunity to focus on our gardens. And as we move closer to summer, there are some important jobs to tackle…
We don't know about you, but it feels like time has flown since we've been in lockdown. Maybe it's because there have been so many fun things to do while we've been stuck at home. Either way, this rapid passing of time means that summer isn't far away now, and that means we should really be thinking about getting our gardens ready for the season.
The question is how to go about it. To help you get your outdoor space into the best possible shape, here are some of the tasks that you could undertake, along with expert advice from BBC Gardeners' World deputy editor Kevin Smith.
Note that Boundless members can get money off garden tools and seeds by ordering discount shopping cards for stores such as B&Q, Wilko and Wickes.
Get stuck into your borders
Late spring is a great time to tackle your borders, as there's usually still room to move between the plants, enabling you to reach those that are situated at the back. Take this opportunity to feed your plants (use organic products such as fish, blood and bone), deadhead spring flowers to divert energy towards new plants coming through, and hoe your soil.
Read BBC Gardeners' World magazine's article on preparing your borders
Make pollinators welcome
As pollinators, bees are a vital ingredient to keeping your garden healthy, so the more you can attract, the better. Leaving holes and sections of loose mortar in garden walls – as long as it's safe – provides an ideal nesting place for these busy buzzers, as do old fruit trees and bare patches of soil. And they'll also love nectar-rich plants such as allium, bugle, heather and grape hyacinth.
Read BBC Gardeners' World magazine's article on making your garden bee-friendly
Keep your lawn maintained
Having a lawn is lovely, but you'll need to maintain it regularly, otherwise it'll start to look unsightly. And there are other benefits to getting the mower out on a frequent basis. Each cut encourages the grass to grow more thickly, creating a luxuriant look, and it will also keep those pesky weeds at bay.
"Mowing your lawn regularly at this time of year – ideally once a week – will keep your whole garden looking neat and encourage the grass to thicken up," says BBC Gardeners' World deputy editor Kevin Smith. "In hot, dry weather, cut less often and keep your mower blades high, so as not to damage the grass."
Read BBC Gardeners' World magazine's article on effective lawn mowing
Grow some vegetables
Imagine how much nicer your summer salad will taste if you've grown it in your own garden. As we go further into May, we're seeing less and less morning frost, meaning that many vegetable seeds can now be directly sewn outdoors. Beetroot, radishes and carrots are all easy to grow as they don't require much maintenance. Also bear in mind that if you want to enjoy some home-harvested corn on the cob this summer, now is the last chance to set things in motion, as it'll need time to grow and ripen.
Read BBC Gardeners' World magazine's article on growing vegetables in May
Tidy your strawberry beds
As visitors to the Wimbledon lawn tennis championships will tell you, strawberries are another thing that goes down a treat during the summer months. To ensure that you get a nice, juicy crop this year, tidy up your strawberry beds before the growing season begins. Getting rid of dead leaves from your strawberry plants, along with any weeds, will help prevent the build-up of fungal infections and stop slugs and snails from sheltering. Aerating the exposed soil around the plants and sprinkling on some fertiliser will give your plants an extra boost.
Read BBC Gardeners' World magazine's article on tidying strawberry beds
Inject some colour
As with vegetable seeds, flower seeds can now be planted directly outdoors. Presuming the lockdown is going to continue for a good while yet, it might be nice to choose flowers that'll bring some colour to your garden, as it'll help to keep your spirits up. May is the final month to plant striking blue cornflowers, and it's also a good time to plant zinnias and scabious. The latter are a real magnet for butterflies.
"Combine plants that are either complementary or contrasting in colour," says Kevin Smith. "For example, pink and purple complement and will produce a harmonious scheme, while purple and orange contrast and will produce something more vibrant."
Read BBC Gardeners' World magazine's article on planting flower seeds in May
Buy one set of bulbs from Hayloft and get another for just 1p!
As a Boundless member, if you purchase an Ultimate Allium Mix of 50 bulbs from our partner Hayloft (costing £19.99), you'll be given another 50 bulbs for the bargain price of one penny. Once they've blossomed, these stunning flowers will add real vibrance to your garden. The Allium bulbs are among thousands of rare, unusual and exciting plants on sale at Hayloft.
To find out more about this brilliant offer, click here.