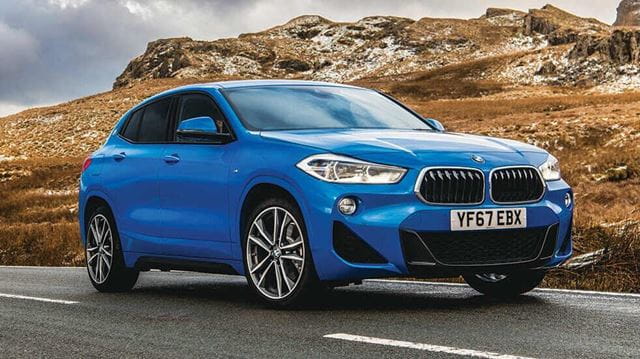 Check out the features of these six cars, rated for price, fuel economy, power, emissions and more.
Electric: Jaguar I-Pace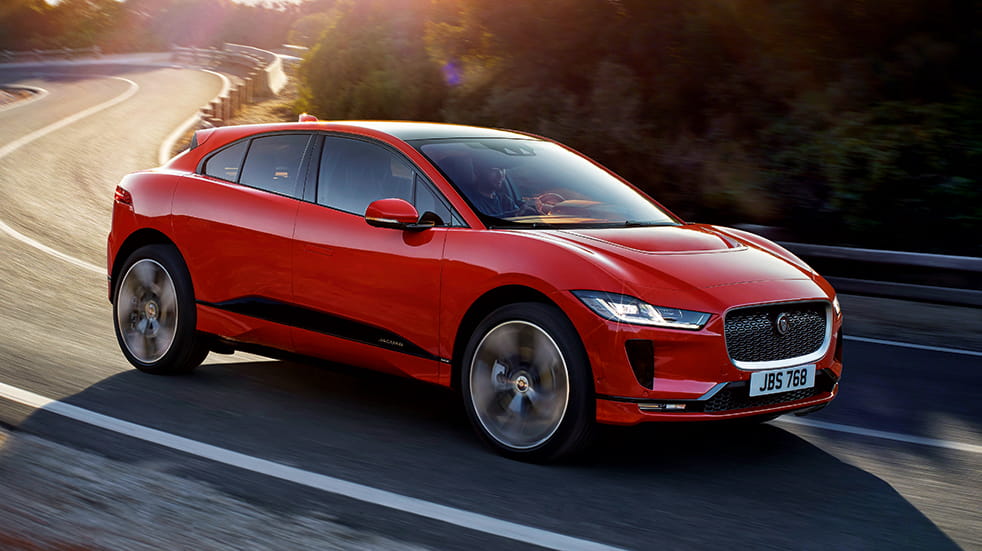 It's hard to talk about the I-Pace, Jaguar's first all-electric car, without mentioning Tesla. For several years it has had the upmarket electric market all to itself, bar a little competition from BMW. The I-Pace changes that and will soon be followed by a surge of electrics from other mainstream manufacturers. But Jag has pipped them to it, and with a good-looking SUV at that. And guess what? It's really good…
First, it's been designed as an electric car from the ground up. The designers – freed from making room for an engine, gearbox and exhaust – could play with the shape to maximise aerodynamics and interior space. It's roomier than similar-sized cars and will carry five people, plus luggage, happily. Secondly, Jaguar hasn't scrimped on the hardware. The 90kWh battery – enough energy for a claimed range of 298 miles – is stored under the floor for a low centre of gravity and powers an electric motor on each axle. So it has permanent 4WD. Progress is silky and swift. Jag says it'll do 0-62mph in 4.5 seconds, but thanks to some titanic torque it actually feels faster.
As with any electric car, the range depends on all sorts, but if our test drive is anything to go by you should get 200-250 miles easily. A full charge with a 7kW wallbox is around ten hours. Use a 50kW fast-charger and that drops to 90 minutes. Find a rarer 100kW supply (more will appear as time goes on) and you'll be ready to go in 45 minutes or so.
Finally, the price. Electric cars aren't cheap, nor are luxury ones. The I-Pace is both, which is why it starts from £63,495, though you'll spend upwards of £70,000 once you choose the bigger wheels and whatnot. Those who can afford it won't be disappointed. Those who can't should take heart that, one day soon, we'll all be driving something like it.
The spec: Jaguar I-Pace
Powertrain: 90kWh battery, two electric motors
Transmission: Automatic, 4WD
Power & torque: 294kW (400hp), 796NM (512lb ft)
0-62mph: 4.5 seconds
Top speed: 124mph
Tailpipe emissions: 0g/km CO2
Range: 298 miles (claimed, WLTP)
Charging time: 90 mins with 50kW fast-charger; ten hours with 7kW home wallbox
Weight: 2,133kg
Price: from £63,495
---
SUV: Dacia Duster
It's ludicrous to think that anyone could build a perfectly capable car with lots of equipment, which also looks rugged, drives decently and can venture off-road, then sell it for well under £15,000. Yet that's precisely what Renault-owned Dacia has done with the new Duster, thanks mostly to some clever cost saving (such as using parts from the Renault archives and sharing them across all Dacia models). You can even have one for as little as £9,995, although if you want a stereo, air-con and other home comforts, best go for the mid-range 'Comfort', which gets sat-nav and a reversing camera. The 1.6-litre, non-turbocharged petrol engine is slow, but at £13,195 for the two-wheel-drive version, you can probably live with that.
The spec: Dacia Duster Comfort SCe 115 4x2
Engine: 1.6-litre 4-cyl, 2WD, 5spd manual
Power: 115hp
0-62mph: 11.9 seconds
Top speed: 107mph
Fuel economy: 43.5mpg
CO2 emissions: 149g/km
Price: from £9,995-£15,195


---
Hatchback: Mercedes A-Class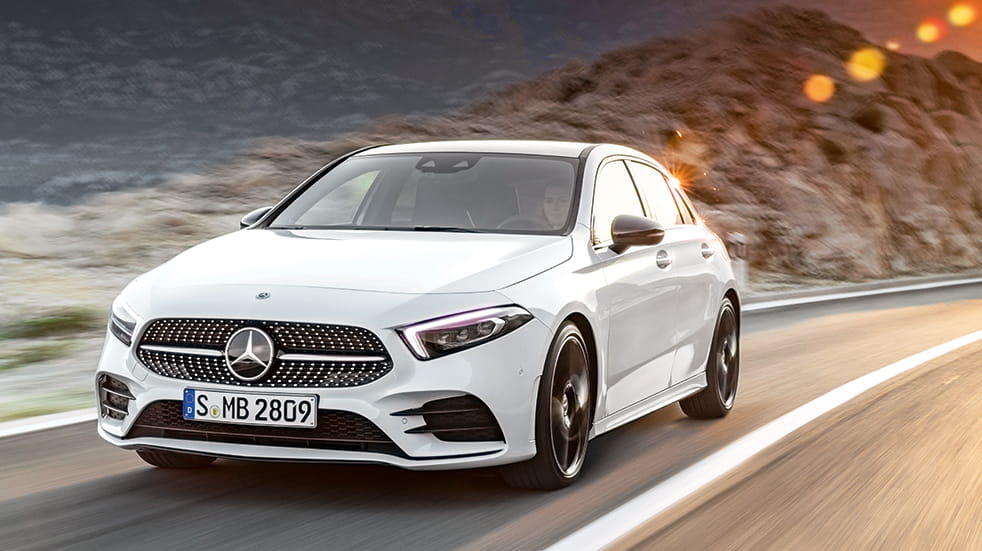 The smartest family hatch of all has been further smartened up. In fact, it goes further – a root and branch overhaul designed to lift the A-Class beyond rivals such as the Audi A3 and BMW 1-Series. They'll catch up, but for now the A-Class is a compelling showroom object: handsome outside and with perhaps the boldest, most attractive cabin ever gifted to a hatchback. Twin screens (optional, but worth having) house the displays and the graphics are sublime. It also rides comfortably. The downsides are the limited engine choices at launch (two petrols, two diesels, no hybrids) and road manners that aren't as polished as you might hope for a car costing £24,920 in entry-level diesel trim. Our choice if you want to buy now? The A250 petrol.
The spec: Mercedes A250 AMG Line
Engine: 2.0-litre, 4-cyl turbo petrol, front-wheel drive, 7spd automatic
Power: 224hp
0-62mph: 6.2 seconds
Top speed: 155mph
Fuel economy: 45.6mpg
CO2 emissions: 145g/km
Price: from £24,920


---
Crossover: BMW X2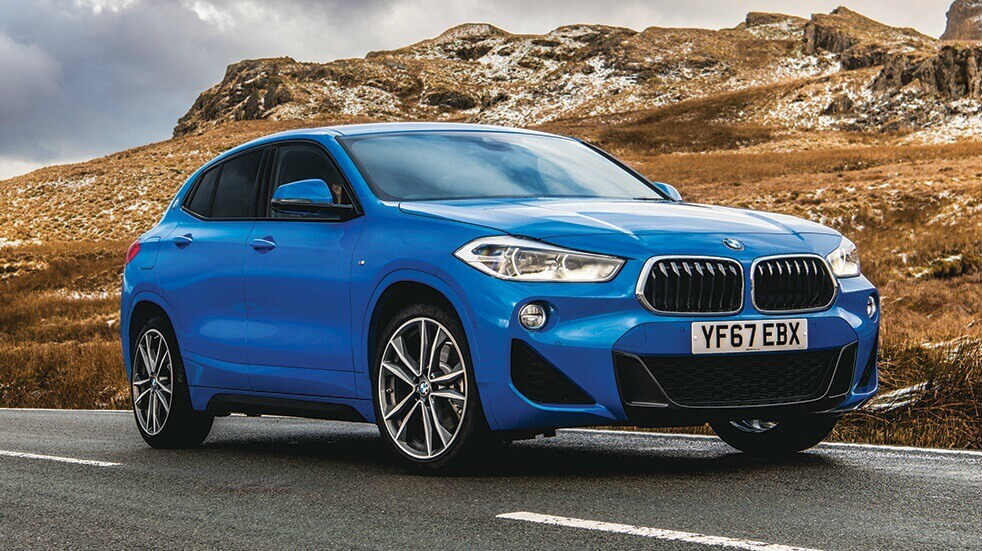 We're used to BMW building SUVs, but this is something new – a crossover aimed at the Qashqai buyer. OK, it's at the wealthier end of that spectrum given it's almost impossible to buy one for under £30,000 (prices start at £29,050 without options), but the X2 hits a sweet spot. It looks like an off-roader and feels tall when you're sat in it, but is barely taller than a VW Golf. This is good for its dynamic ability. It drives crisply and precisely, has a great engine range (don't give up on diesel just yet), yet is comfortable and spacious enough to fit kids and school bags. If you want it to cope with holidays, you'd be better off looking at the larger X3, though. This one is more about style.
The spec: BMW X2 sDrive 18d M Sport
Engine: 2.0-litre, 4-cyl turbodiesel, front-wheel drive, 6spd manual
Power: 150hp
0-62mph: 9.3 seconds
Top speed: 129mph
Fuel economy: 61.4mpg
CO2 emissions: 120g/km
Price: from £29,050


---
Estate: Volvo V60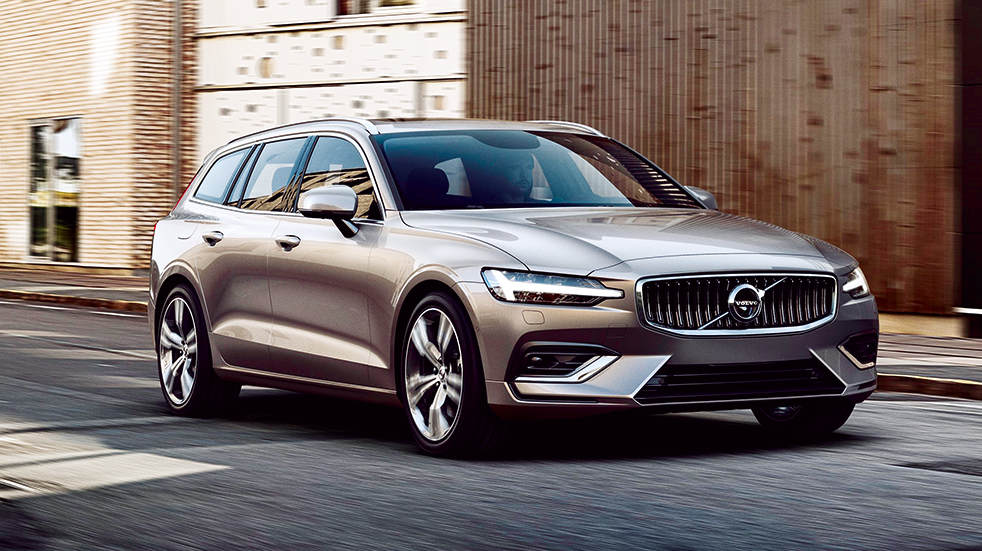 Volvo can do no wrong at the moment. With its SUVs flying high, it's turned its attention back to estates. The V90 is a cracker, and this new V60 slots in below it. It's longer and lower than rivals such as the Audi A4 and Mercedes C-Class, which is good for boot and rear seat space and the cabin design is elegantly chilled. This is a very relaxing place to spend time – which is appropriate as that's the way the V60 likes to be driven. This is not an estate for hotshoe drivers. The diesels aren't fast and the eight-speed auto isn't very responsive. But if you want to waft about and detach yourself from the hurly burly around you, there's a lot to be said for the new V60.
The spec: Volvo V60
Engine: 2.0-litre, 4-cyl turbodiesel, front-wheel drive, 8spd automatic
Power: 190hp
0-62mph: 7.9 seconds
Top speed: 140mph
Fuel economy: 62.9mpg
CO2 emissions: 119g/km
Price: from £31,810


---
Supermini: Ford Fiesta ST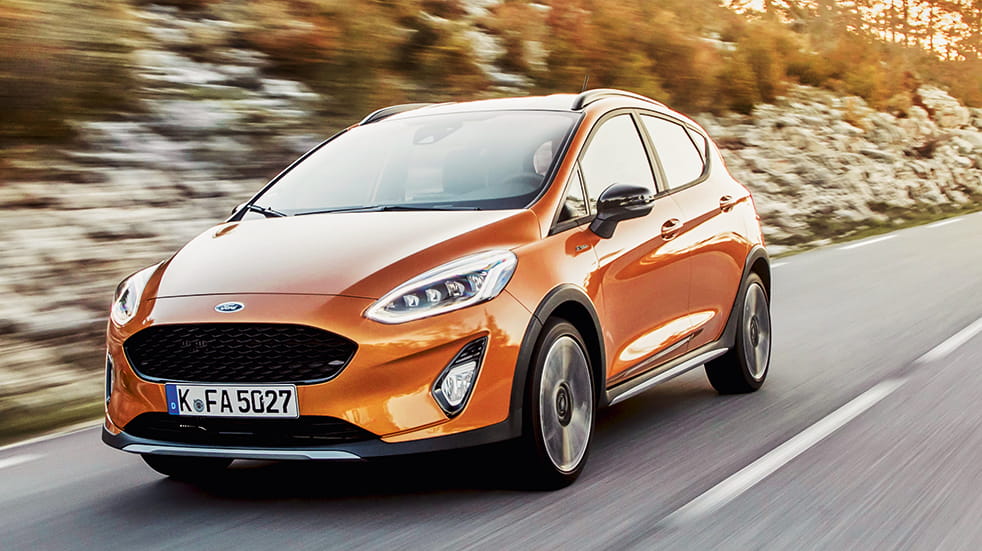 The Fiesta ST has grown up. And lost a cylinder. This isn't as careless as it sounds, as the new three-cylinder 1.5-litre engine is every bit as powerful as the outgoing 1.6-litre – and it features cylinder shut-off, able to run as a twin under light loads. This means it's not only fast, but efficient, too. The old car was a riot to drive – stiff, lively and enthusiastic. This has been toned down a little in pursuit of greater comfort and long-distance refinement. The trade-off for those using the ST as a daily driver is thoroughly worthwhile. It sounds great under load, equipment and cabin layout is much improved and it's still small and agile enough to make you whoop with delight through corners. But now you don't have to brace for every pothole.
The spec: Ford Fiesta ST
Engine: 1.5-litre, 3-cyl turbodiesel, front-wheel drive, 6spd manual
Power: 197hp
0-62mph: 6.5 seconds
Top speed: 144mph
Fuel economy: 47.1mpg
CO2 emissions: 136g/km
Price: from £18,995