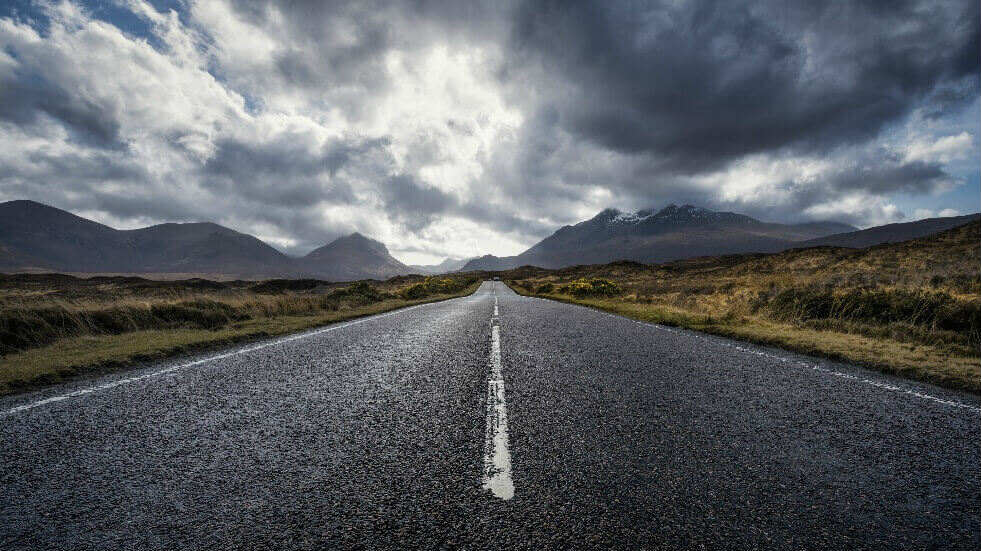 Before you hit the open road this summer, check our selection of the latest gadgets that could make your ride that little bit smoother…
---
1. Anker PowerDrive 2 – USB charger (around £7)
An in-car charger is essential for any road trip. This one from Anker plugs into a 12V lighter socket to deliver a rapid charge for up to two devices at a time – either 4.8 amps on a single charge, or 2.4 amps per port.
---
Plan your next road trip with our guides to the best driving routes:
---
2. AirSelfie – selfie drone (around £240)
Image: AirSelfie
For stunning aerial photographs of you and your travel companions amid breathtaking scenery, look no further than this pocket-sized drone camera. Propelled to a height of up to 20 metres by four mini propellers, it pairs with a smartphone so you can direct proceedings from the ground. If you like whizzy gadgetry, and want loftier selfies and out-of-reach panoramas, then the AirSelfie is for you.
---
3. Bolt Power D28 – power pack (around £38)
Image: Bolt Power
This smartphone-sized power pack won't just start up your assorted in-car gadgetry, it will also start up the car itself – and pump up the tyres. Just for good measure, its maker has also thrown in a torch to light the way for jump leads and lost campers on dark nights. As well as booster cables, the Bolt Power D28 comes with plugs and connectors for just about every mobile device going, and an air compressor for the tyres. You'll get a dozen jump-starts off a single charge – although you'd be wise to invest in a new battery by that point. One for the boot rather than the cabin, but a potential lifesaver.
---
4. Coolest Cooler – cool box (around $399/£308)
Image: Coolest Cooler
The Swiss Army knife of cool boxes and road-trip gadgetry, this could feasibly take the place of a couple of other items on this list, as it integrates a booming bluetooth speaker and a handy USB charger (as well as various openers and a blender) into its box of tricks. The Coolest Cooler looks and sounds like the kind of showy tech that well-heeled students might turn up with at Glastonbury, but it's feature-packed and definitely brings something new to the party.
---
5. Handpresso Auto – coffee maker (around £133)
Image: Handpresso
Coffee is the driver's friend, especially for long trips, but the average service station doesn't usually serve up the best brew. Thank goodness, then, for this miracle contraption by French firm Handpresso – a portable coffee maker that plugs into the 12V lighter socket in the car, and delivers a perfect espresso, wherever you are.
---
6. Huawei E5577C – 4G hotspot (around £69.99)
Image: Huawei
Connect everyone to a single super-fast 4G data SIM, keep the kids quiet with a ready supply of HD video content, and avoid the shock of multiple roaming charges. This mobile Wi-Fi device, from Chinese brand Huawei, allows even a minibus-load of tourists (up to 10) to make calls, stream content and play games at the same time. There are lots of alternatives out there, but Huawei builds the mobile WiFi network so it knows a thing or two about making devices for it (no other network builder also makes mobile devices). It has a burgeoning reputation for snappy mobile gadgetry that punches above its weight.
---
7. Scosche MagicMount – phone mount (around £17)
Image: Scosche MagicMount
Scosche has a range of these – variously suitable for smartphones and tablets – for both cars and bikes. Some sit flush with the dashboard, some attach to a plinth, some attach to the windscreen; most are cheap and cheerful, and solve the logistical – and, indeed, legal – issue of driving with access to a phone. This one attaches to the air vent, keeping the phone outside the driver's direct field of vision.
---
8. Nextbase iN-CAR CAM 512G – dashcam (from £139)
Image: Nextbase iN-CAR CAM
Dash-mounted cameras, which continuously record the view through a vehicle's windscreen, are increasingly popular, especially among heavy road users. They are useful, too, for capturing road incidents, and can reduce insurance premiums. On holiday, they also capture the journey – which can be magical away from the motorway. This well regarded, high-end example captures the driver's field of vision, night and day, in 1080p full HD video, working as an eyewitness to your adventures, as well as any scrapes.
---
9. TomTom GO 5200 – Sat Nav system (£299.99)
Image: TomTom
If you're heading for unknown roads, a Sat Nav can be invaluable, especially if you don't have a human navigator with you. This mid-level unit from TomTom has decent features and free worldwide maps, and also integrates with your smartphone so you can make hands-free calls and hear incoming text messages. Also compatible with Siri and Google Now.
---
10. UE Boom 2 – bluetooth speaker (from £99.99)
Image: UE Boom 2
There are higher-spec bluetooth speakers on the market, but this one offers a punchy sound and robust build quality that is well suited to the rough and tumble of road trips. With Siri and Google Now voice integration, it takes requests and, using the app, you can unlock new features like tap controls to pause or skip playback. It also looks super stylish, finished with rubber and felt in a range of colours.
---
And don't forget, as a Boundless member you can make great savings on your travel gadgets with our online and high street discounts, including 6% off at Halfords. Read our Five Minute Guide to Discount Shopping Cards.
You can find more fantastic gadgets in our guide to gifts for tech-lovers.