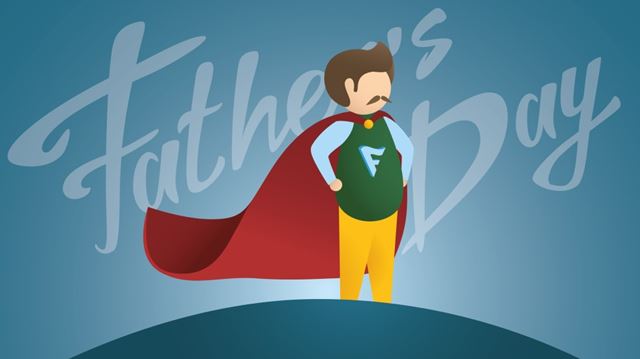 It's hard to find a dad who isn't a hero in some way – to their family, their friends or their local community.
But sometimes, their achievements make the headlines: their actions save lives, overcome adversity and leave a legacy that will never be forgotten.
From charity champions to those who gave their lives for others, here we highlight some of Britain's most incredible dads. Chances are, they wouldn't see, or have seen, themselves as anything special – but we beg to differ. This Father's Day, here's to the superheroes who inspire us all.
---
The national hero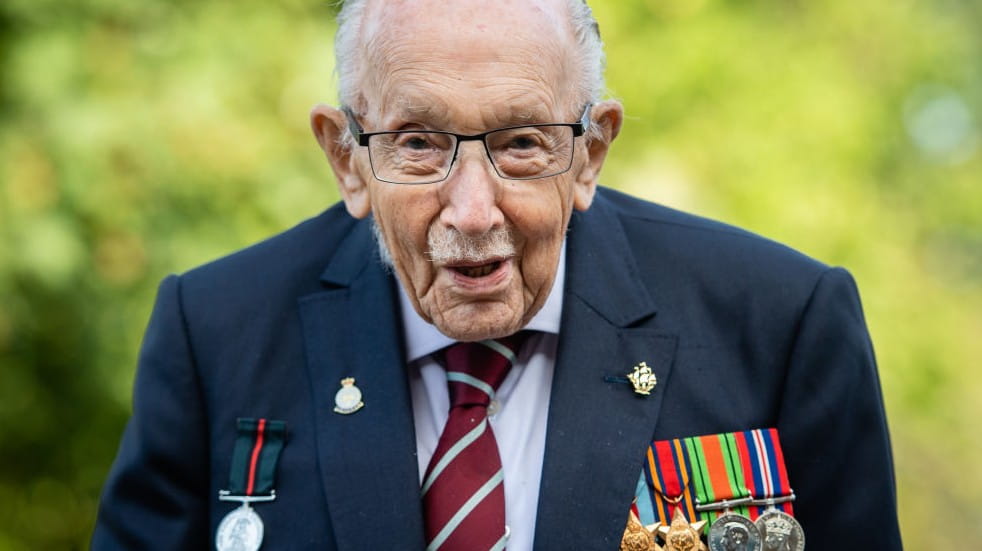 When 99-year-old grandfather Captain Tom Moore took on a charity challenge in his garden last summer, nobody could have guessed that he would eventually raise £38.9million for the NHS – and inspire countless more fundraising efforts. He completed 100 laps of his garden on his 100th birthday, before topping the record charts for charity, and receiving a knighthood from the Queen.
But for all of his achievements, "Captain Sir Tom was simply father, Tom and grandad to us," wrote his daughter Hannah Ingram Moore in a moving tribute after his death in February.
At the launch of a new fundraising afternoon tea in aid of The Captain Tom Foundation, Hannah described how "his legacy lives on" through the charity: "He became a beacon of light for the world, and we will carry that on in his memory."
The foundation focuses on three causes that were very close to his heart: tackling loneliness, championing education and equality, and continuing to support the NHS. To date, it has supported The Royal British Legion, Mind, Helen and Douglas House, and Willen Hospice.
---
The police hero
This month, we said a sad farewell to Sandy Marr, a police hero who lost both of his legs while saving the life of a young girl in 1975.
Sandy was forced to act quickly when he saw a car mounting the pavement while he was on the beat in Fife, Scotland. As the vehicle sped towards eight-year-old Arlene Ferguson, the officer pushed her out of the way. Thankfully, the girl escaped uninjured, but Sandy lost a leg at the scene and had to have the other amputated when he got to hospital.
Incredibly, Sandy – who was awarded a British Empire Medal for his selfless act – returned to work following the incident, before he finally hung up his policeman's hat in 1984.
Following his death at the age of 83, Sandy's daughter Sandra paid tribute to her father's selflessness. "When he did eventually retire, his main focus was his family and his garden," she said. "But he was also treasurer for the Retired Police Officers' Association."
He will be sorely missed by all.
---
The teacher hero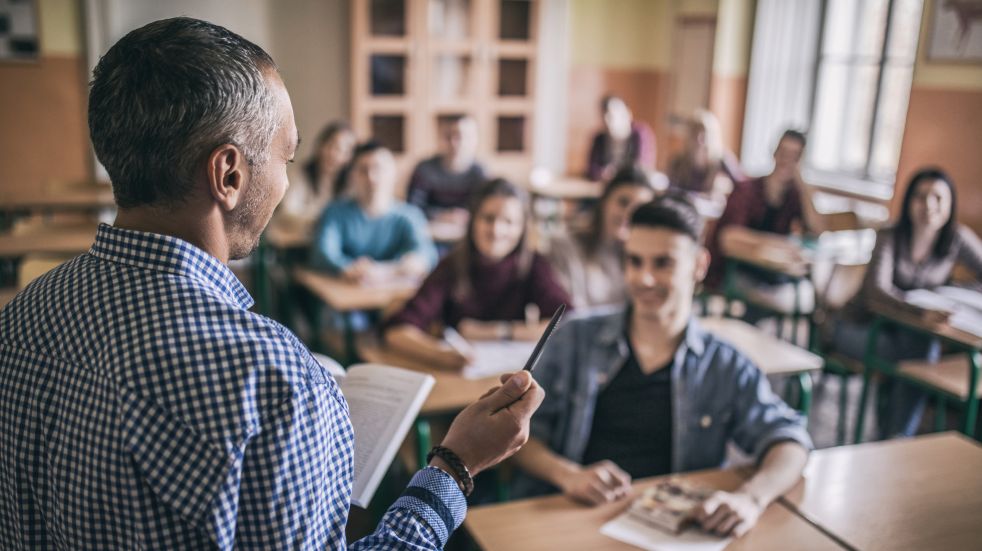 A High Wycombe man was so touched when he read people fondly remembering his teacher father on Facebook that it inspired him to pay his own tribute.
Chris West was browsing the We Grew Up In Wycombe group when he came across the comments about his dad. Ron West taught at the town's Lady Verney High School prior to his death in 1970, and was described by former pupils on the social media site as "the best teacher ever".
To Chris, though, his father was so much more than that, and he contacted local newspaper the Bucks Free Press to tell Ron's incredible story. It transpires that before becoming a teacher, Mr West Snr served in the RAF during the Second World War, and on one occasion was forced to parachute out of a burning plane. Despite being captured and taken to a prisoner of war camp in Lithuania, he managed to survive the freezing conditions and eventually returned home, whereupon he embarked on a career in education.
Ron's heroism wasn't quite finished yet, though. Alongside his teaching duties – and organising school dances and trips for the pupils – he became involved with the Royal Life Saving Society, and in 1968 he was rewarded for his charity work by being invited to meet the Queen at Buckingham Palace.
Now, more than half a century after his father's death, Chris is thrilled to see people speaking highly of him. "To read that girls he taught – who will be at least in their 60s by now – remember him so fondly is particularly poignant," he told the BFP. "Ideally, everyone's dad should be a hero to them, and it has taken me this long to realise how much this is true in my case."
---
The international hero
When 12 members of a junior football team and their coach became trapped in underground caves in Thailand, the horror of their plight captured the world's attention. It was June 2018, and the group were located deep in the caverns after nine days missing – but as floodwaters rose, the prospect of their rescue looked bleak. An international team of experts was assembled, among them Tim Acton, from Essex – an experienced cave diver.
Working with retired Thai Navy Seal rescue volunteers, Tim helped to prepare the boys' evacuation route, inching his way through twisting tunnels and murky waters. At home, his family anxiously followed the news: "I was really scared Daddy wouldn't come home and I cried," his daughter Millie later recalled. "But other times it made me happy because Daddy's helping to save those children."
The world held its breath as, one by one, the 13 were eventually hauled through the caverns to safety. "I told my friends what Daddy was doing because I am so proud of him," said Millie. "Like 100 out of ten proud."
---
The Grenfell hero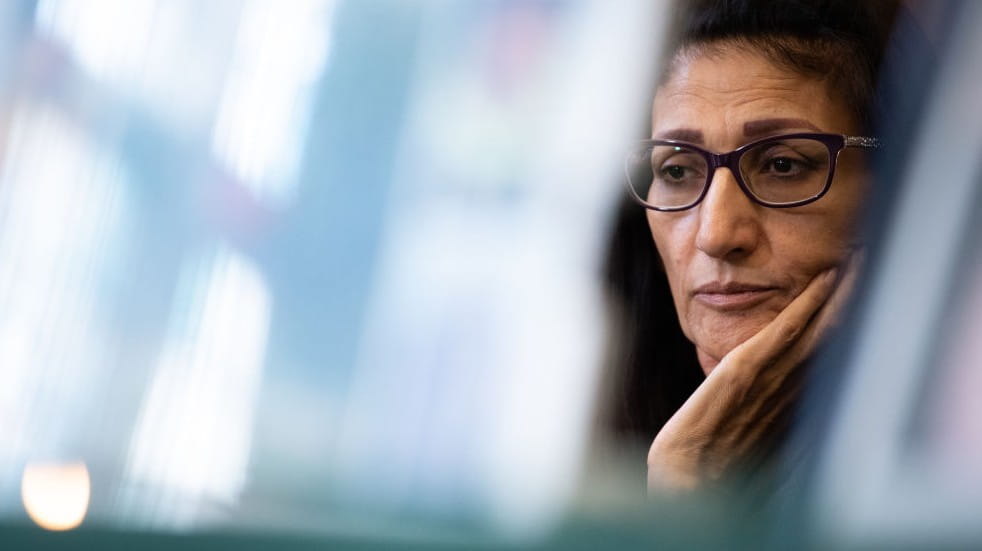 As the devastating fire tore through Grenfell Tower on 14 June 2017, resident Saber Neda stayed behind to help rescue his neighbours – an act of bravery that cost him his life. "He died trying to save their lives," his son Farhad told the public inquiry into the blaze. "Dad was a hero, to my mind."
Saber, a taxi driver, lived on the 23rd floor of the tower with his wife Flora (pictured) and their son. While Farhad carried his disabled mother down the treacherous smoke-filled stairwell, Saber stopped to help four of their terrified neighbours. "The last vision I have of him was my father getting the ladies and himself ready to face that thick, black smoke", Farhad told the inquiry.
"He could have come with us, at that moment. However, he did not leave those women who were distressed and needed help. My mum was calling out for my dad, to make sure he was behind us – but we could not hear his voice."
Several days after the fire, Farhad and his mother learned that his father and the four neighbours were among the 71 people killed by the blaze.
---
The family hero
When Billy McGranaghan became a single father to his son Sam, he realised how little support there was for families like his – so he founded DadsHouse, a charity which helps thousands of lone parents every year. From free legal advice and life coaching programmes, to cooking classes and a football club, Billy's foundation tackles isolation, depression and poverty head-on – and has worked with the Government on policies supporting single fathers in the workplace and early parenthood. In 2020, the charity's foodbank provided for up to 800 families per week, and its 'buddy' service has connected over 10,000 fathers to date.
"DadsHouse was founded in 2008, after finding myself in a desperate situation following my experience as a single father, and the complete lack of support structures that existed for people in similar situations to myself," says Billy. "It is a safe haven for single fathers and their children, offering practical advice and appropriate aid to them." Billy was awarded a 'Point of Light' award in 2019, by then Prime Minister Theresa May.
---
The community hero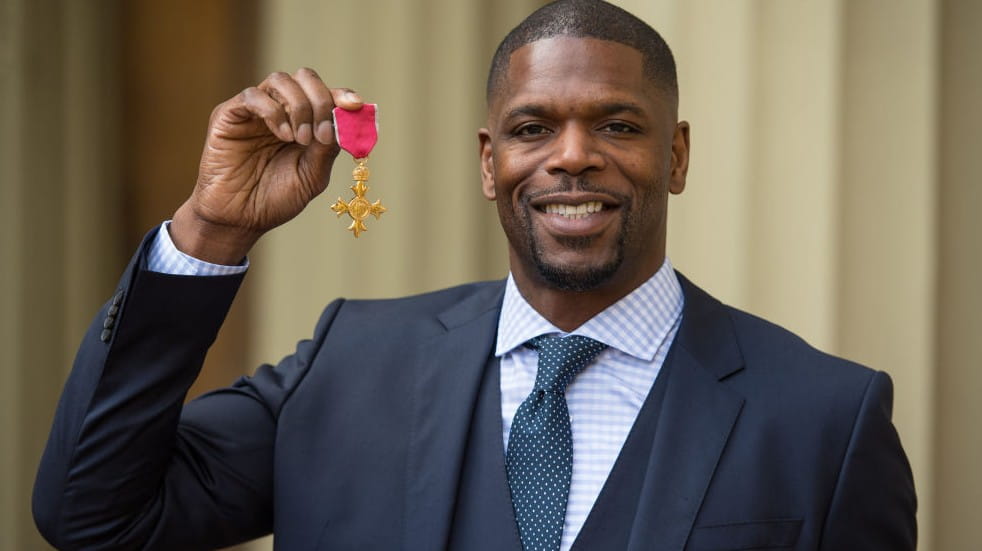 Mark Prince (pictured) has dedicated his life to fighting knife crime, since his son Kiyan was fatally stabbed in 2006 while trying to stop the bullying of another child. Kiyan, who played for the Queens Park Rangers youth football team, was just 15 years old at the time – and known by his community as a thoughtful, considerate young man.
After his death, father Mark established the Kiyan Prince Foundation, which combats knife crime and youth violence through outreach work, one-to-one mentoring and training programmes. The foundation reaches an estimated 58,000 students every academic year, and works with schools, sports clubs and communities.
"It should not take a campaign group to keep this issue in the public eye," said Mark in 2019, when he received an OBE for services to tackling knife and gang crime. "When the powers that be are slow to act, the Kiyan Prince Foundation will do what it can to help, but we [also] need your support, your energy."
---
The fundraising hero
To date, Jamie McDonald has raised almost £1million for charity, in a staggering array of gruelling challenges – including running 5,000 miles across Canada, and 5,500 across the US (the equivalent of 200 and 210 marathons respectively).
As a child, Jamie suffered from a rare spinal condition called syringomyelia, which led to a debilitating immune deficiency and epilepsy. His symptoms eased as he got older, and in his 20s he managed to cycle 4,000 miles from Bangkok to his home in Gloucester, to raise £10,000 for the hospital that had treated him as a boy. Shortly afterwards, he broke the world static cycling record, cycling non-stop for 268 hours – more than 11 days – breaking for just five minutes in every hour cycled.
In 2020, he began perhaps his toughest challenge yet: fatherhood, with the birth of his daughter Storm. "I had no idea how hard it would be," he tweeted earlier this year. "It makes dodging a mountain lion in the Arizonian desert look like a stroll in the park!"
---
What is the history of Father's Day?
Father's Day originated in the US, where it was first celebrated in 1910 – in Spokane, Washington. It was the idea of Sonora Smart Dodd, daughter of American Civil War veteran William Jackson Smart, who had heard about the new Mother's Day public holiday (founded in 1907).
Originally, Sonora suggested her father's birthday – 5 June – as the date, but the third Sunday in June was selected instead. The idea gathered momentum, and soon Father's Day was celebrated all over the US. The UK embraced the tradition after the Second World War, and this year's Sunday falls on 20 June.
Photos: Getty Images