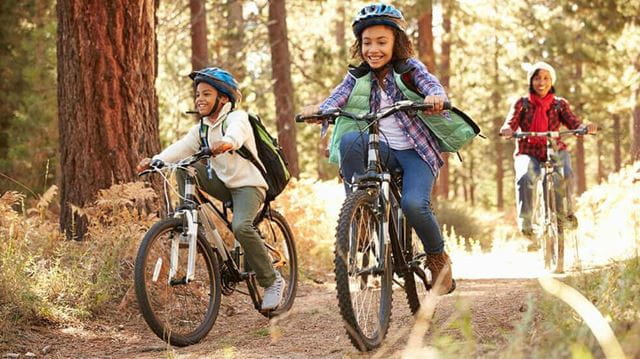 Mountain biking is a brilliant way for you and your family to get out on two wheels and exploring the country, free from the stress of traffic.
The Forest of Dean is well equipped for families to try mountain biking, with hundreds of miles of quiet forest paths, including the multi-award-winning Family Trail.
A well-equipped bike and accessible trails are all that it takes to get started with a mountain bike, but the guiding hand and watchful eyes of a coach can go a long way to helping you progress your skills and improve your confidence on the bike.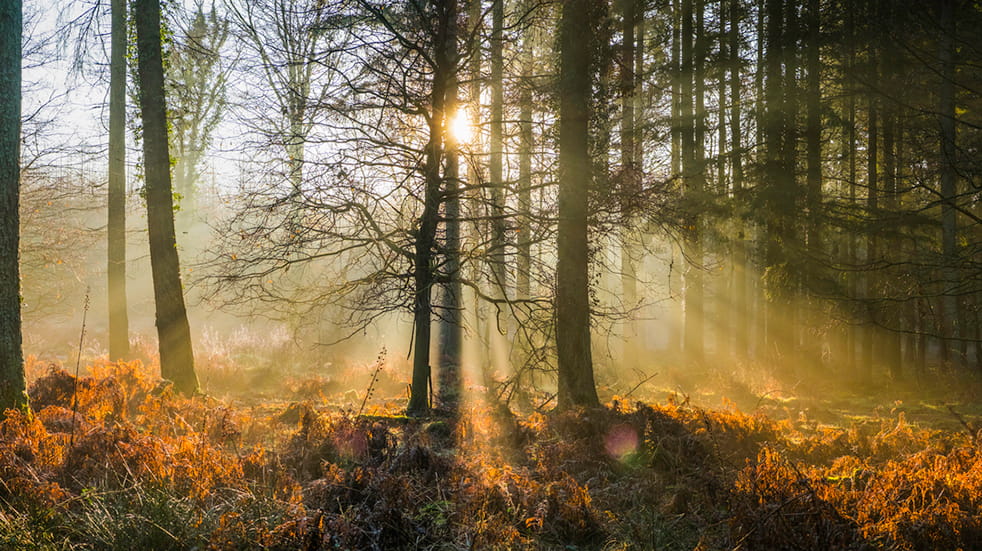 To give you a taster of what to expect here's the highlights from four of our favourite trails at the Forest of Dean.
Verderers' Trail
Verderers' is one of the most loved trails in the country, regularly receiving rave reviews from beginner and experienced cyclists alike.
The seven-mile-long, all-weather trail starts with a gentle winding climb that leads to a feature-filled flatter section that'll get you warmed up for the Dragon's Tail.
Without doubt one of the best descents in the Forest of Dean, the Dragon's Tail is filled with big berms, jumps and high speed rollers. We guarantee one lap of this will leave you grinning from ear to ear and climbing back to the top for more!
Verderers' is good for both beginners and experienced riders as all technical features have 'chicken runs' that allow you to avoid anything you're not comfortable with. View a map of the trail's route.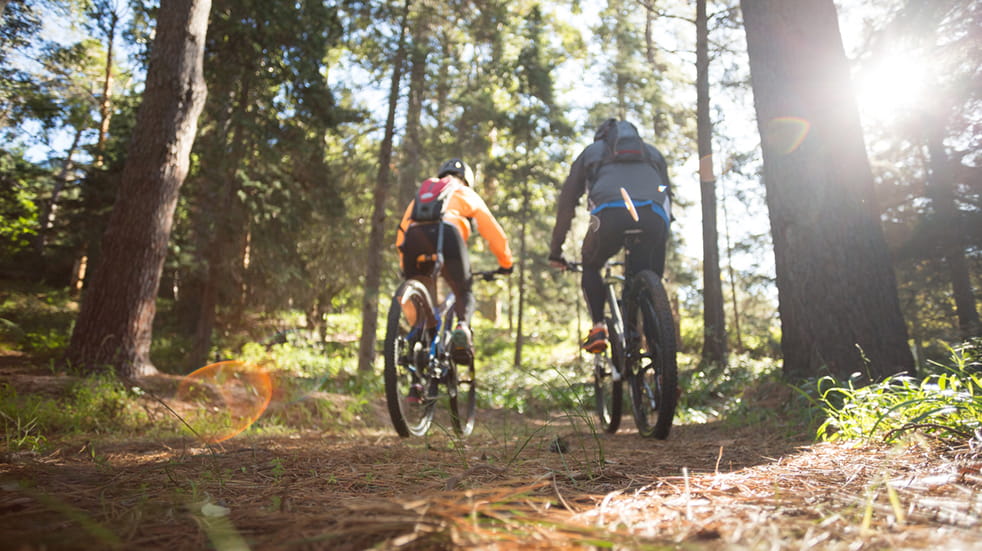 Family trail
The Family Trail takes in a gentle 11-mile loop around the Forest of Dean, passing through a number of villages and interesting historical sites that give a glimpse into the forest's rich industrial past. The hard pack trail is wide and features only a handful of mellow climbs, making it suitable for all ages, abilities and bikes.
Accolades aren't limited to Verderers' — the Family Trail was named the best British cycle route by The Guardian and voted the best family cycle route by The Telegraph. A map and directions are available from Dean Forest Cycles.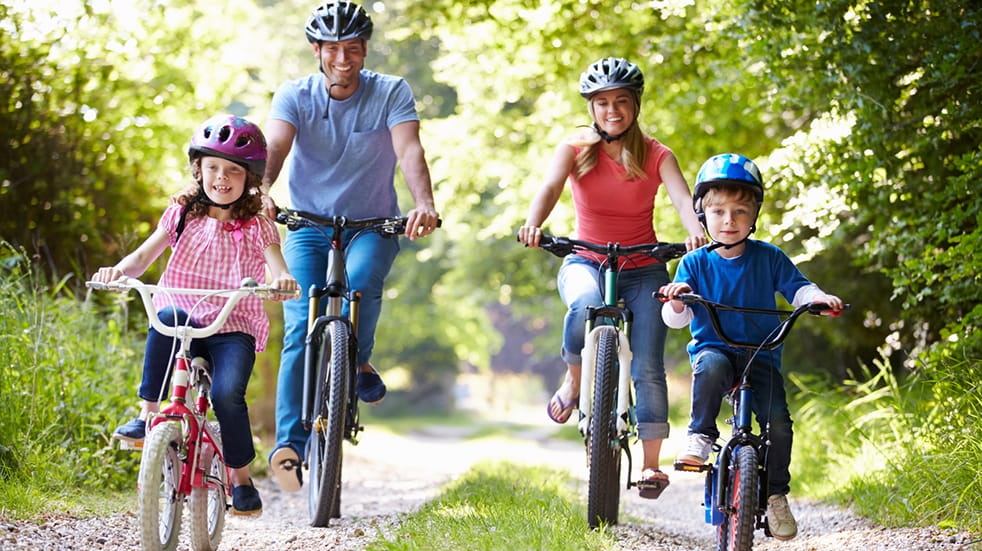 The Rattler
The Rattler is a more natural trail that takes a superbly fun, twisty and muddy route through a mix of different woodland scenery down towards the very picturesque Mallards Pike. The trail features a number of small jumps, rutted sections, berms and steep rollers that are great for improving your riding skills and upping your confidence on.
If you fancy another lap, the ride back to the top of the trail skirts the edge of Mallards Pike, offering views that make those hard-earned turns that little bit less painful. See full details and a map of the trail from Trailforks.
Mr Rooty
A steep and technical challenge, there's no prizes for guessing what features in abundance on this particular trail! It starts with a steep roll in and a set of technical corners that leads you into a truly challenging off-camber section that has a number of lines to choose from.
The trail finishes with a line of jumps that are easy to push to the top of, meaning they're great for getting to grips with air time on the bike. Check out more details, plus photos and videos of the route.