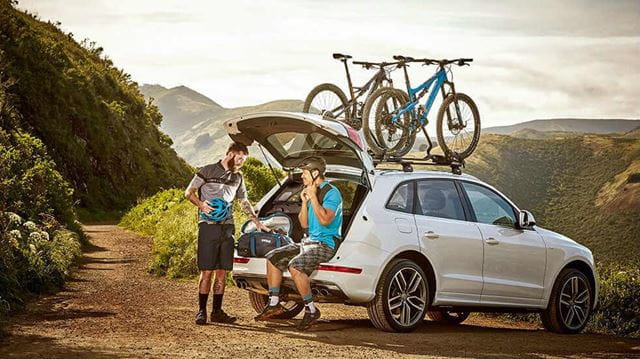 The sun's out, and a cycle ride beckons — but how do you get your bikes on to the car and into the countryside? Simple — with Dan Read's guide to bike racks
Best for flexibility: roof-mounted bike racks
Roof racks are a good way to keep bikes out of the way and make the most of space. You'll have to invest in roof bars as well as the cycle carrier, but they'll be for handy for a roof box or canoes too.
Pros
• Out of the way, least likely to scratch car
• Can carry many bikes at once, and lock them securely
• Roof bars can be used for other things
Cons
• Roof bars add to overall cost, typically £25-£100
• Can affect fuel consumption
• Won't fit in multi-storey car parks; lifting heavier bikes requires some muscle
The ProRide is a reliable classic from trusty Swedish brand, Thule. Tyres are held in sliding cradles that are mounted to a rail while an adjustable, lockable arm grips the frame to hold the bike firmly in place.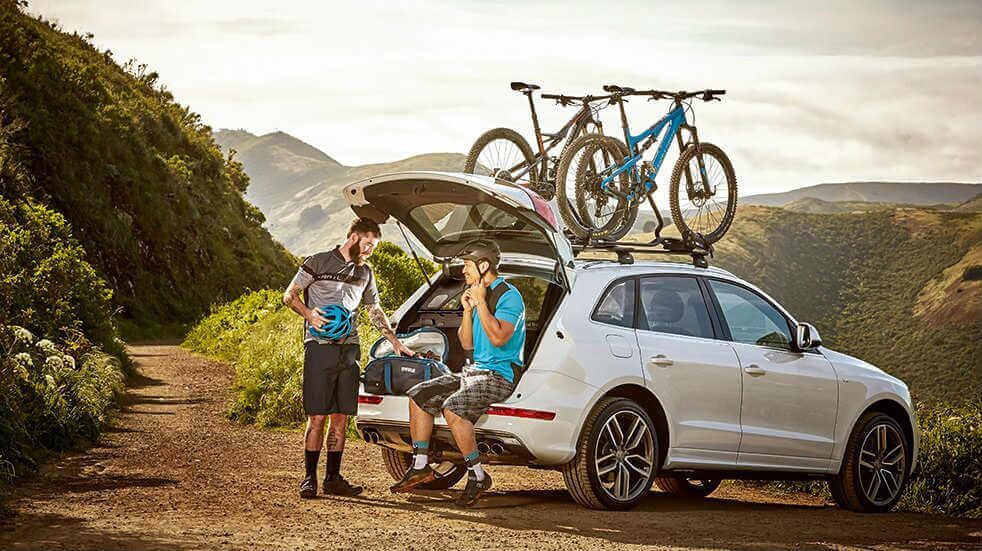 Here's a twist on the roof-mounted formula: the Talon suckers to the car with super-strong vacuum cups. The downside? It only holds one bike and its fork-mount system requires you to remove your bike's front wheel.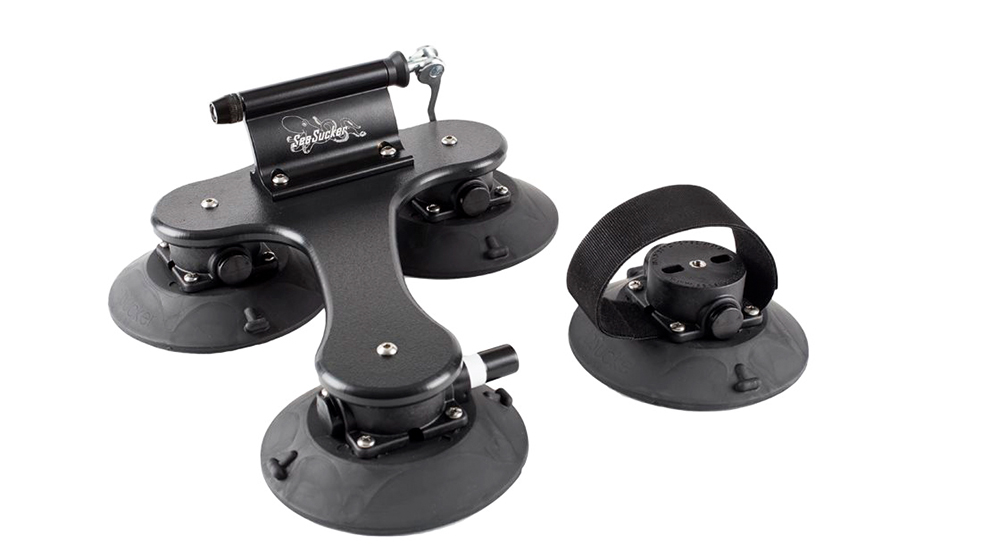 ---
Best for regular use: towbar-mounted bike racks
These racks attach to a regular towbar — like the one you'd hitch a caravan or trailer to. There are two styles; platform or hanger. Most are hinged so you can still access the boot without removing the bikes.
Pros
• Strong and secure
• Good for dirty bikes
• Out of the airflow, so more peace of mind
Cons
• Requires towbar and electrical hookup
• Requires lightbar
• Can make reversing tricky
Thule's newest platform-style rack holds up to 60kg of bikes and has a smart, integrated number plate holder and lightbar. A foot-lever tilt mechanism allows boot access even with bikes loaded.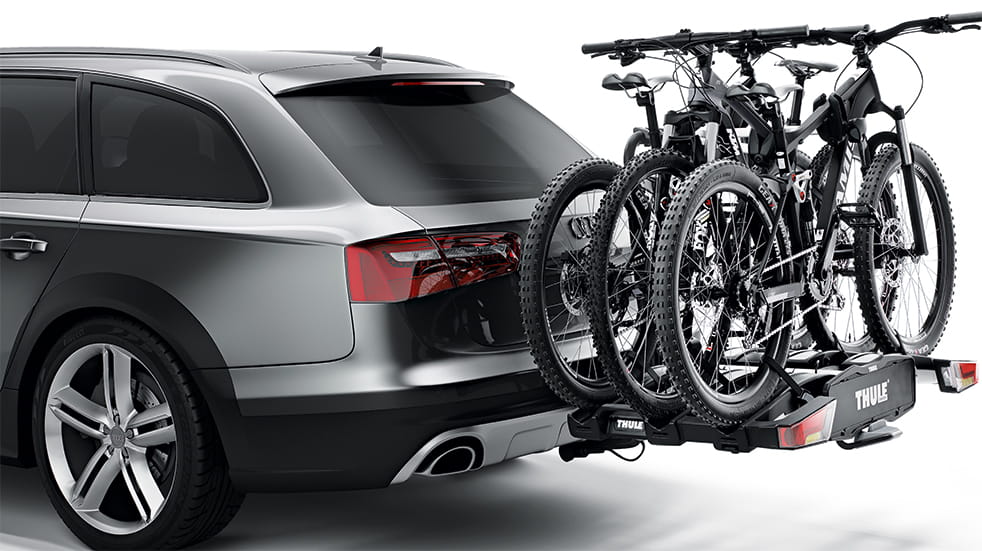 This four-bike, hangar-style system is cheaper and less cumbersome than a platform, although you'll most likely need a separate number plate and lightbar, which can look untidy.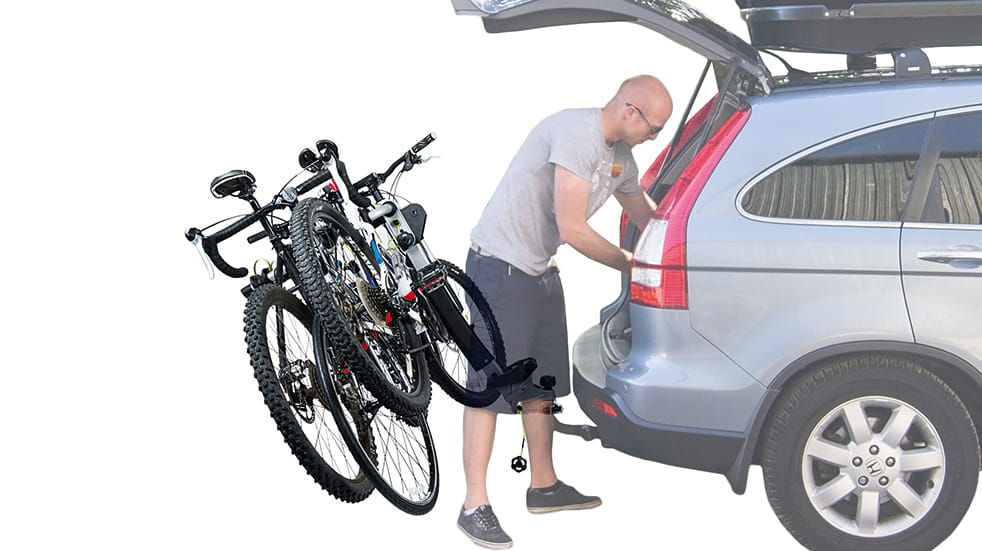 ---
Best on a budget: rear-mounted bike racks
Rear-mounted racks are the simplest and cheapest solution. They are attached by straps, fastened around the boot and tightened with ratchets. They restrict boot access, but are quick to fit, easy to remove and fold away for storage.
Pros
• Lightweight, easy to attach and remove
• Suitable for most saloons and hatchbacks
• Cost-effective, no accessories needed.
Cons
• Less secure than other types
• Can limit rear visibility and boot access
• Could scratch paintwork.
Lightweight, holds three bikes and fits most cars. Just tighten the straps and away you go — no towbars or roof bars to worry about.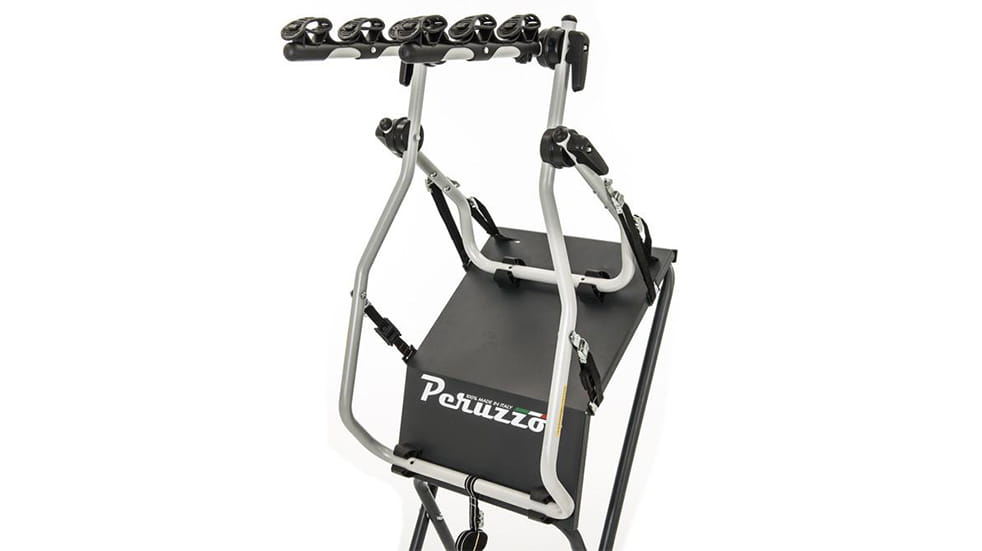 A good-looking, simple way to carry two bikes, and one of the most stable strap-mounts. Available in one and three-bike versions, and the single-bike version is compact enough to keep in the car.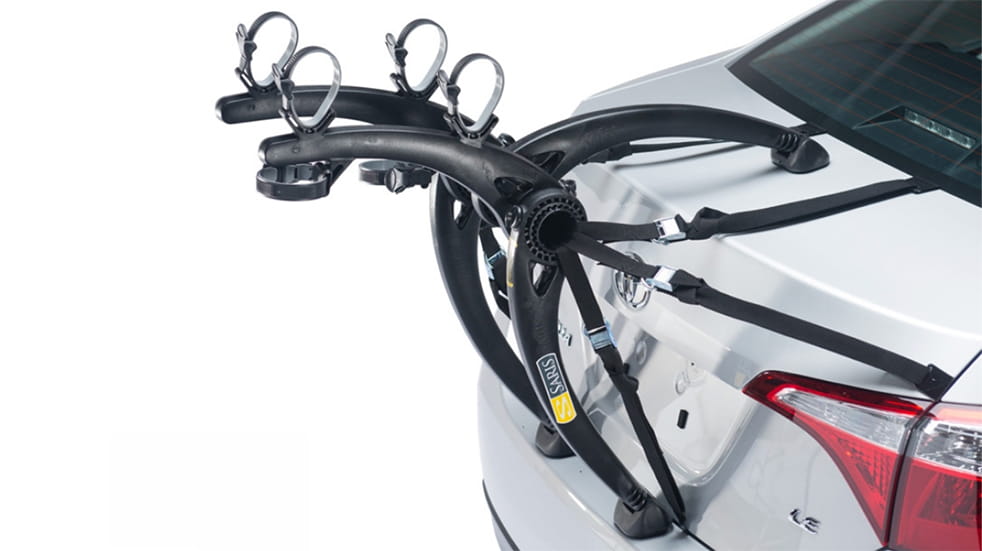 ---
For the off-roaders...
Raleigh Brennero 2 BIKE 4X4, £140
If you drive a car with a spare wheel on the back, you could use a towbar rack with an adapter, or go for Raleigh's 4x4 Rack, which fastens over the spare and holds two bikes.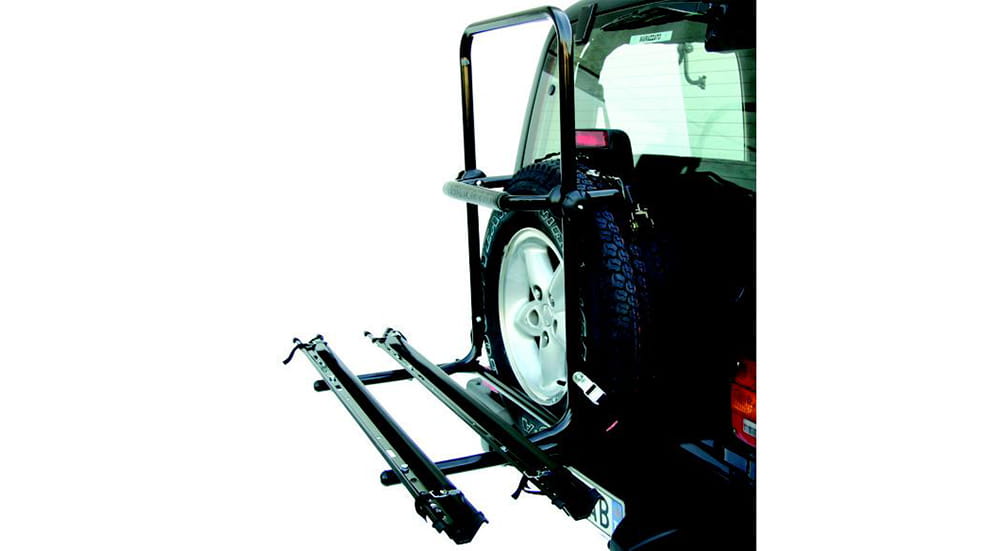 ---
How to choose the right towbar
The most traditional — and affordable — type is called a 'flangeball', consisting of a bar secured to the car's chassis, plus a neck and ball on to which you clamp the cycle carrier or caravan (or both at the same time). However, these look ugly when not in use and can interfere with parking sensors.
In most cases, it's better to spend a little more on a detachable flangeball, or — if you're using it just for the bike rack rather than towing — a detachable 'swan neck' style.
Depending on the make of your car expect to pay £300-£500 for a fully fitted assembly including the necessary electrical hookup for the cycle carrier's lightbar.