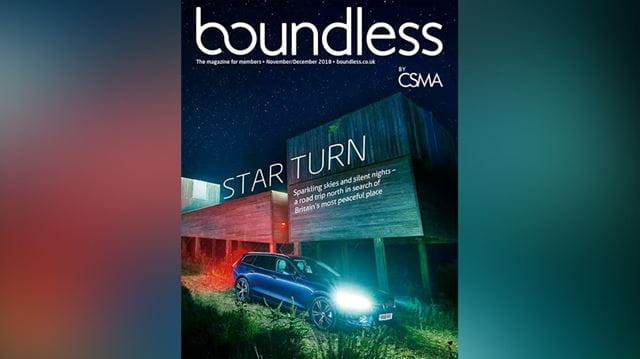 As we rapidly approach the end of 2018, it's pleasing to look back and marvel at what a year it's been for Boundless. We've set up some incredible exclusive experiences and events, from our Borde Hill concert this summer to providing a glance behind the scenes at Williams F1 in October. We've sought out the best commercial partners to help you make even greater savings ... And we've launched our new volunteering strategy to help you gain skills and experience, as well as give something back to your club. There really is a lot to celebrate.
But before we wave goodbye to 2018, there is still much to look forward to, including some luxurious winter social breaks in Bath, Bournemouth and Reading
(more at boundless.co.uk/social). And, of course, there's the big day itself Love it or loathe it, Christmas spirit is infectious and in this issue we've embraced those festive feelings with Dr Aaron Balick's wellbeing column on 'keeping it real' for a happier Christmas, and a look at how the dedicated staff at Whitemead Forest Park prepare for one of their busiest times of the year. Plus, our seasonal gift guide recommends
All of which leaves me with just one final thing to say: thank you for an incredible year so far and merry Christmas to you all.
Enjoy the issue.
Carl Fillery, CEO Boundless
Login in and enjoy the read!