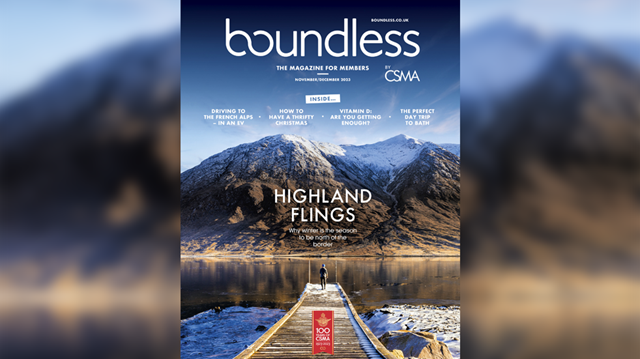 Words from Heather Glanville, Association Chair:
As I write what will be my last column to you, our members, I do so with mixed emotions. Due to personal reasons I have made the decision to step back from my role as Association Chair – an extremely difficult choice.
I have been a director on the CSMA Board for nine years, the last four as your Chair, and while I was always delighted to be at the helm, this is a team effort and I could not have succeeded without a talented and skilled team of professionals around me. I wish to extend a huge "thank you" to the Board, an innovative and supportive Executive Team who work tirelessly on your behalf, and our committed and loyal staff. I could not, nor would I have wanted to, carry out my responsibilities without that strength. I would also like to mention your excellent CEO, Colin Slinn, whose friendship and support I have truly valued, and of course our committed volunteers, each one of whom has made Boundless and my life all the richer.
My time has been both challenging and exciting, and there will be more challenges to come, but I step back knowing that the club is in a strong place with a good, solid future ahead. In this issue, we showcase many of the very best aspects of Boundless membership. There's our hugely popular and growing member events programme (page 34), our wonderful leisure breaks (page 68), and a host of ways we can help you save money (see our Christmas money-saving tips on page 77 and our gift guide on page 94). 2023 has been a hugely successful centenary year for the club, and it's been a pleasure to play a part in our milestone anniversary. Can I conclude by sending this message: enjoy your wonderful club, Boundless by CSMA, and to each individual member, thank you for having me.