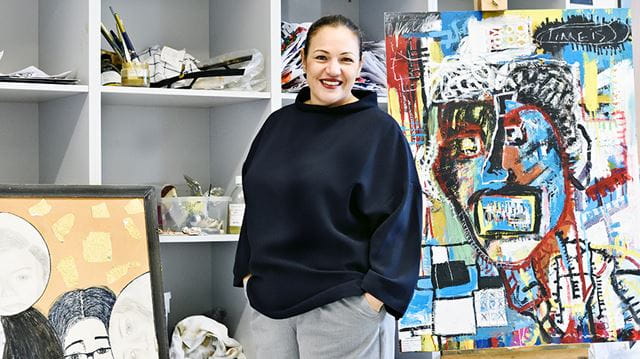 Andria used her $1million prize money to set up the Artists in Residence charity, enabling UK schools to improve their creative arts curriculum.
I always wanted to be a teacher. When I was little, I played classrooms with my toys. Even when I was in secondary school, I would look at the classroom displays and plan my own. I was literally designing my classroom from the age of 11. It was inevitable.
It's very unusual to be at the same school for so long, but I've been given so many opportunities in my 13 years here. I've grown so much – they've really developed me. And I feel so privileged to be part of this community.
My parents were horrified when I applied to Alperton Community School. It's in a pretty dangerous area, so I told them I would go for the interview and if I got it I'd just stay for a year to get the experience. The day I came for my interview it was snowing. There were broken windows with buckets collecting the drips. They had no resources, no materials – it was dire, but I came away feeling that I needed to fix it.
---
Find out more about Public Service Day and working in the public sector
Say thanks to our public service workers
What's it like to be a police officer?
The working life of an NHS Emergency Care Assistant
---
The big issue at Alperton was the environment. The kids had such a poor learning environment and they'd probably never have been exposed to a huge variety of art forms. It was really challenging. We had plenty of tough days, but there were also lots of really good days too. The kids would run into the art lessons and couldn't wait to be taught. And that's how it started to transform the whole school.
I'm a very creative person and creative people always need to be making, painting, or whatever their discipline might be. That's what feeds me – teaching and seeing the art that comes out of my classroom. It completely fixes me; I get a sense of purpose from it.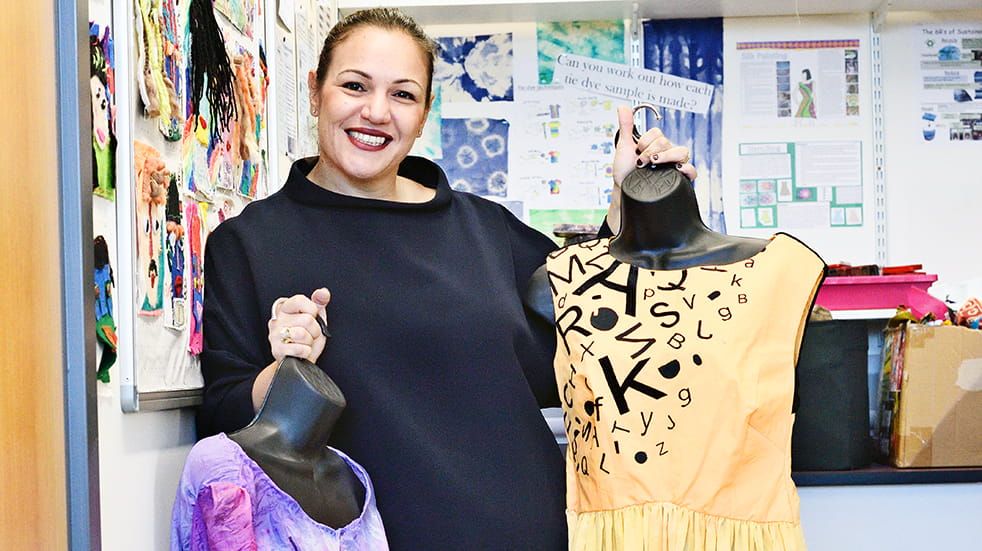 The Global Teacher Prize
I'd never heard of the Global Teacher Prize before and it's not something I'd ever have put myself forward for. I'm quite a humble person. But a former colleague nominated me and I thought that would be the end of it. Then I found out I was in the top 50 and I thought that was it – I was one of the top 50 teachers in the world! – and then I was in the top ten. That's when my life changed – being among the top ten teachers in the world, that felt extraordinary. I still find it really hard to believe.
The $1m prize money never sat well with me and I don't believe there is a best teacher in the world. I think there are so many incredible practitioners out there; I've simply had the opportunity to share what I've done. I truly believe it takes a whole school to make a teacher, much in the way it takes a village to raise a child. So, I put my prize money where my mouth is and started my charity, Artists in Residence. We're going to raise the profile of arts education by encouraging practising artists to carry out residencies in schools in deprived areas.
There has to be a reason why I won this prize. There's a need out there that isn't being met and if I'm not going to do it, who is? So let's do it...
Teachers, artists and anyone interested in supporting Andria's charity can find out more at Artists in Residence.