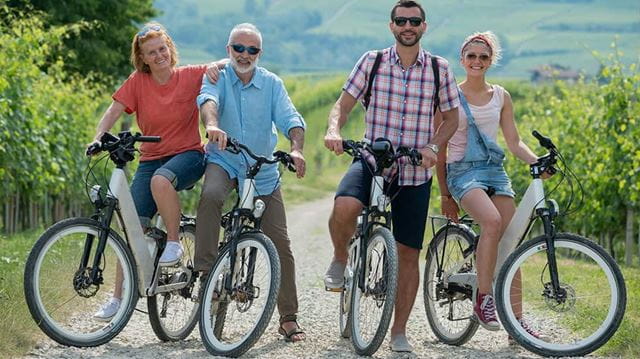 Technology expert Dan Bennett has ridden the best (and the worst) of electric bikes and shares his favourites.
Riding a bike is one of life's simple joys. Cycling's free (once you've bought the bike), clean and in most cities it's the fastest way of getting around. An electric bike (e-bike) will do all of the above, only without the sweat. What's not to like?
Ultimately, e-bikes are really for anyone who likes fun. But they're especially good for riders who might have an injury, carry heavy loads (like the shopping) or want to ride to work without becoming a smelly, sweaty mess. Riders also report that they feel safer on an e-bike on busy roads than on traditional bikes thanks to the added confidence the extra power grants them. And, if I'm being really honest, there's a certain smug satisfaction that comes from breezing past a regular cyclist grimacing their way up a hill.
Of course, if you're someone who says things like "feel the burn" and "no pain, no gain", an e-bike might not be for you. But for the rest of us it's a good way to get exercise. Research out of Norway, which wholeheartedly adopted electric bikes and cars, shows that riding an e-bike is a good form of physical activity that's only marginally less taxing than standard cycling, and on average it helps riders reach their destination 20% quicker.
There's not a lot to an electric bike. An electric motor, powered by a battery, propels the wheels a bit faster when the rider pedals. When your battery runs out (after anywhere between 30 to 100 miles) you just plug it into the mains at home ready for tomorrow. This makes it easier to get going, maintain speed and ride up hills. Crucially, electric bikes in the UK can only help the rider pedal and can't exceed a speed of 25km/h (15.5mph) – legal requirements here. 'Twist and go'-style bikes are viewed more like motorbikes, so if you're buying from another country check it meets local guidelines.
The basics of electric bikes
There are a few essentials to consider when picking a bike: the battery size, the power output of the motor and the weight of the bike are all vital. The interplay between these will determine how far you can go between charges. Obviously, to go far you want a light frame with a large capacity battery and an efficient motor, but to spare you any maths, manufacturers provide the battery's estimated range. Be conservative though. The distance you'll actually get out of the bike before it runs out of juice will be hampered by pesky real-world factors like how much you weigh, how many hills there are on your route and how often you start and stop, just like mpg figures in the motoring industry. Loosely speaking, accept no less than 30 miles of range, but if you can afford a bike with 60-70 miles, go for it as, like your mobile phone, your bike's battery will degrade with time (we'll get to that later).
It's also worth looking at where the battery and motors sit on the frame. Generally speaking, you want all of the stuff in the middle. Batteries and motors make e-bikes much heavier than their traditional counterparts, and the closer that extra mass is to the heart of the frame the more natural the ride will feel. My favourite bikes in tests typically hide the batteries inside the frame and put the motor near the pedal crank. You can make exceptions for this rule if, for example, you want a step-through frame (which means you won't have to lift your leg over the bike) or a foldable bike.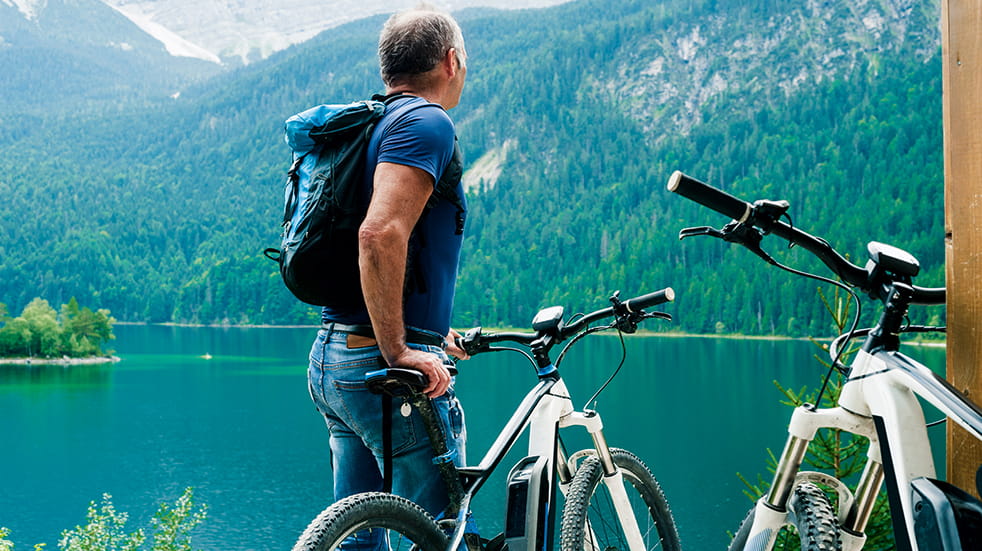 How an electric bike delivers power
You should make sure the bike you buy uses a torque sensor, too. Cheaper e-bikes will deliver power using a speed sensor. In tests, bikes with speed sensors deliver the power seemingly all at once, making for a jerky ride. It might be fun at first, but it makes tight turns unnerving. What you want is a torque sensor. It's a more sophisticated device that matches the effort you put into the pedals, providing smooth acceleration at all speeds. There are also two key motor manufacturers that most bike-makers recommend: Shimano and Bosch.
In general, e-bikes have two drawbacks. The first is the speed limit. Once you get used to the extra power, you'll hit the max speed quickly, particularly downhill. Some bikes will let you pedal faster, some might engine brake. Ultimately the limit of 25km/h (15.5mph) is there for everyone's safety, and over the length of your journey you'll definitely be faster, but it could put off more serious cyclists. Then after a few years of use your battery won't hold charge so well and its range will shrink. To ensure it lasts, if you're putting it away for winter do make sure it's fully charged and juice it up every six weeks when it's out of action. Also, check the bike's warranty when you buy to see if there's any opportunity for replacement batteries.
The final consideration is the frame's style. The three types are: mountain, road/hybrid and foldable bikes. The mountain bikes will suit those who want to get off the beaten track, or who enjoy downhill trails and want to spend less time getting to the top. These tend to be sturdy and powerful, but are typically the heaviest of the lot. Road bikes are ideal for commuters who want something understated and easy to ride and, as e-bikes have become more popular, most are almost indistinguishable from a normal bicycle. Finally, folding bikes – reasonably new to the scene, they're still quite heavy, but convenient if your commute is split between train and bike.
Try a bike before you buy
If you're still on the fence, just get on a bike. Most big bike shops, like Halfords and Evans, will let you take an e-bike for a spin. There are even dedicated electric bike shops like Fully Charged in London that can introduce you to all the options available from the UK, Europe and the US. The biggest barrier to picking up a battery-powered bicycle will ultimately be the cost. You can find good, new bikes starting at around £1,000, while the average high-end model will cost around £2,500, topping out at £5,000. But, if you're able to swap a bike ride for a car commute, it may save you money in the long run.
Best for… budgets: Gtech eBike Sport
£995.99
Simplicity is key here. The Gtech weighs just 16kg, has no gears and uses a carbon belt drive instead of an oily chain. This means there's less to go wrong on the bike and it's easier to service if it does. The battery has just three buttons – on, off and electric assist – so that's a doddle, too. Best of all it's under £1,000. The only downside is its 30-mile range.
See more on the Gtech website.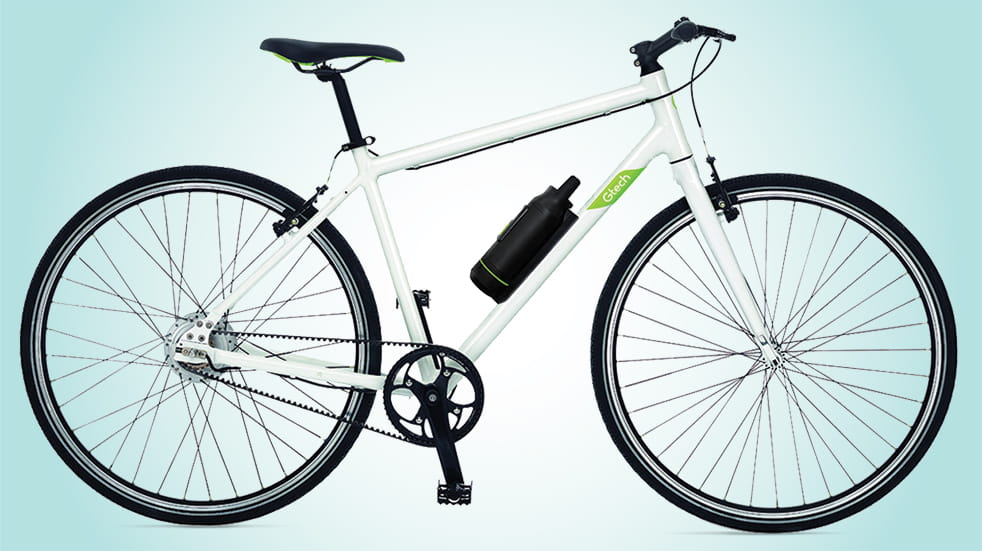 Best for… design lovers: VanMoof Electrified S2
£3,198
This company is on a mission to stop bike thieves. There's a smart lock built into the eye-catching frame that sets off an alarm, immobilises the bike and fires up a GPS tracker if someone tries to pinch it. If someone gets away with your bike and it's not found within two weeks, VanMoof will replace your bike for free. It's also super quiet and very comfortable.
See more on the Vanmoof website.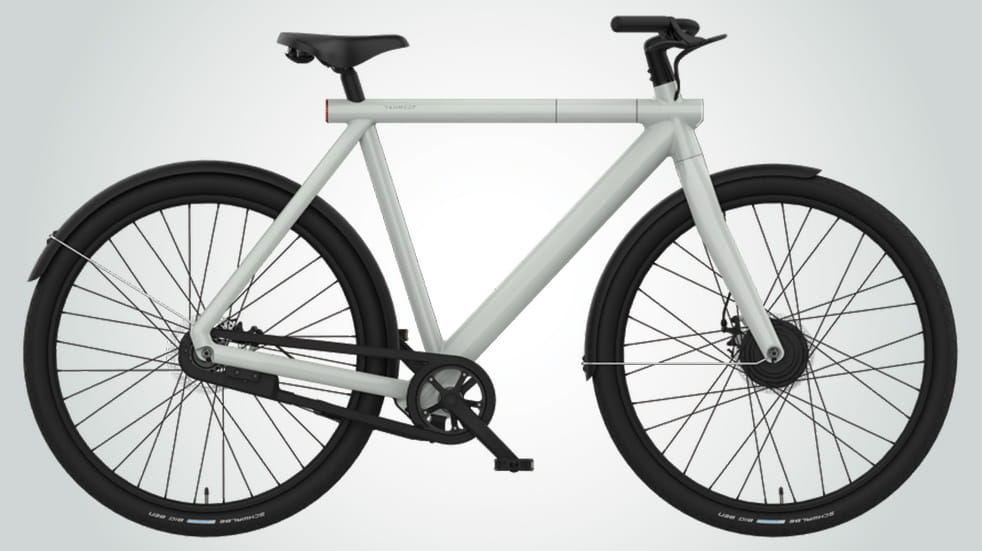 Best for… adrenalin junkies: Specialized Turbo Levo FSR Comp 6Fattie
£4,250
If you want to get up hills fast so you can go down them even faster, this is the machine for the job. The powerful motor and battery are hidden away inside the frame for optimum weight distribution. And the mission control app warns you if you're in danger of running out of battery before you get home.
See more on the Specialized Concept Store.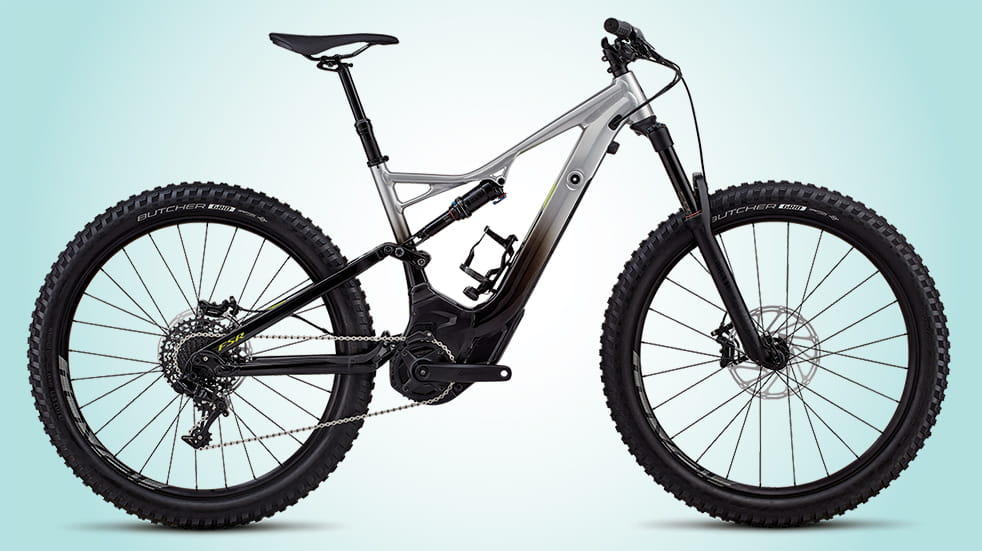 Best for… the wild at heart: Super 73
$2,200, (around £1,667)
I love this bike. Designed in California, its massive tyres – over four inches wide – mean it'll go anywhere and feel just at home on the road as it does on the beach, park or even on ice. It only manages 30 miles, but also offers a cargo rack, a headlight and brake light.
See more on the Lithium Cycles website.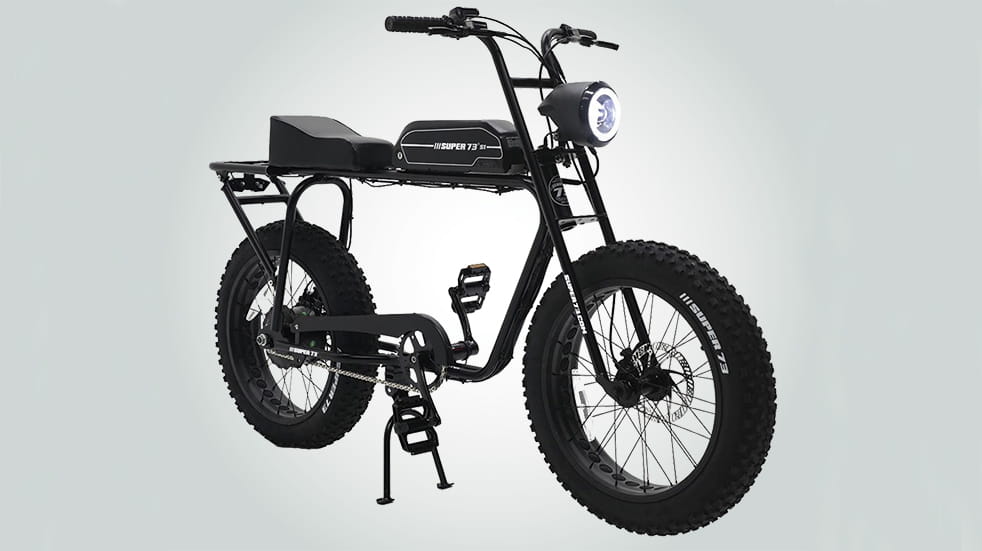 Best for… train commuters: Brompton Electric
£2,595
It's not out yet, and you have to put down a £200 deposit if you want one. The battery and electrics are designed by F1 engineers Williams, while Brompton says the connect app will offer diagnostics and warnings via the app. Definitely the smartest e-bike you can buy.
See more on the Brompton website.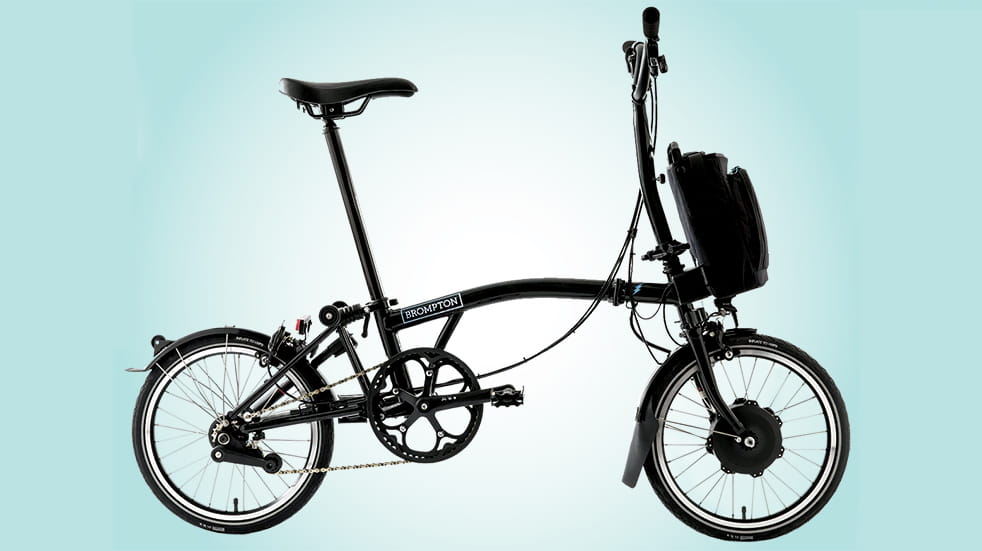 Best for… road racers: Giant Road-E+
£3,349
You might steal a few glares on this sleek road bike, but it'll only be a few seconds before you're out of sight. The 500W engine will provide plenty of acceleration and the performance parts will help you maintain a good speed despite the extra weight.
See more on the Giant Bicycles website.