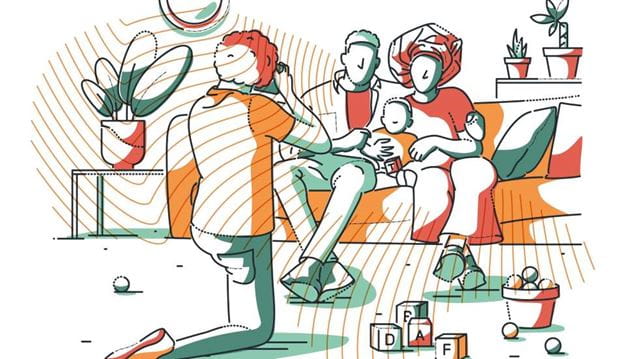 Photography is one of the world's most popular hobbies, and with good reason.
Not only can it expand your creativity, it can help you to appreciate the world around you, boost your physical and mental wellbeing, and even improve your social life.

But what do you need to get started on your photography journey? In this article, Amateur Photographer expert Geoff Harris gives his advice on how to get started on your photography journey, including the benefits of photography, beginner's tips and a guide to the best gear.
Scroll down the page and you'll also find information on how to enter the 2023 Boundless Photography Competition. With a first prize of £300 in shopping vouchers, and a £50 voucher given to the winner in each of our five categories, it's well worth you submitting your pictures!
Free masterclasses
If you're a Boundless member, why not attend Geoff's forthcoming online class, Have A Go At Photography (20 December), in which he'll focus on some of the basic but essential camera skills. Alternatively, the Boundless website contains lots of online photography classes for all levels on all sorts of subjects, including;
This class will teach you all the skills you need to capture superb photos of moving objects in perfect focus.
Learn how to pick out minutiae in your ordinary, everyday life and magnify them, using techniques which draw the viewer's eye to the details you want them to see.
Award-winning photographer Anna-Marie will demonstrate how to really take control of your photography so you can capture perfect portraits for your family album.
Have you ever wanted to learn how to photograph the night sky and capture amazing images of the moon, stars and Milky Way? Now you can!
The benefits of photography
Photography is good for the mind, the spirit and even the body, and there's never been a better time to start. Digital cameras have removed much of the guesswork and expense associated with traditional film photography, while smartphones can take sharp, colourful photos, too. What's more, we can now reach a global audience instantly via social media.

That's not to say that digital cameras and phones have made it too easy, however. You can point and shoot until the cows come home, but to get images that are more than just snaps or record shots, you still need to think about your choice of subject, how you present (or compose) this subject within the frame, and how you then edit or print the final image. Photography is still a creative challenge that can develop into a very rewarding hobby.

Potential photos are everywhere once you learn to look for them, including in your house and garden.
Beginner's photography tips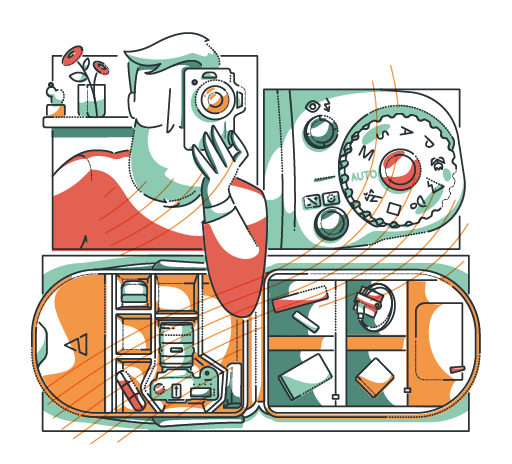 Practise, practise, practise!
As with any skill or hobby, the best way to get really good at photography is to practise. Whenever you go for a walk or attend a family gathering, experiment with things like framing your shots, exposure and capturing motion. Don't forget to have a little fun as you go, trying out different effects and perspectives. The beauty of digital photography (as opposed to good old-fashioned film) is that you can literally take hundreds of shots until you get the results you want, and then delete the less-successful ones.
Don't be afraid to use your phone
Ignore anyone who says you need this or that pricey 100-megapixel camera or £1,000 lens to get started. In actual fact, unless you have a handset from the 1990s, there's no reason why you can't begin by taking pictures with your phone until you can afford some 'proper' camera kit. It'll help you to get a feel for the medium, and enable you to practise framing, shooting in different kinds of light, etc.
Save money by buying second-hand
There have been few really bad cameras produced over the last 15 years, and unless they've been flogged to death by a pro, most modern digital cameras (and old film devices) go on and on. There are some great deals from used specialists such as MPB, Park Cameras or CameraWorld – each retailer offers a warranty with its carefully checked gear.
Get a good-quality lens
When it comes to lenses, it's worth buying the best you can afford. The 'kit' lens that comes with many starter cameras will do the job, but better-quality glass will make a huge difference to your photos. Again, it's fine to buy a second-hand lens from a reputable dealer, as it'll have been carefully checked; buying 'blind' off eBay is a much riskier proposition.
Don't rely too heavily on your kit
Splurging on a top-of-the-range camera and lens won't make you a top-of-the-range photographer if you're relying on them to make all the creative decisions for you. All good photographers have learned to take back control; while the camera's auto settings are clever, they don't get it right every time and can even hold you back.
Learn from the experts
There are lots of great books and online materials to help you take and edit photos. One of the of the best books for beginners is Smart Phone Smart Photography by Jo Bradford. The Amateur Photographer website contains tutorials, interviews and gear reviews. And The Royal Photographic Society offers extensive online resources, including a wide range of courses and talks.
Join a community
As a Boundless member, you can join the Boundless Photography Group on Facebook – take part in monthly competitions and weekly themed posts, win prizes, ask questions and share advice.
Geoff's pick of the best photography gear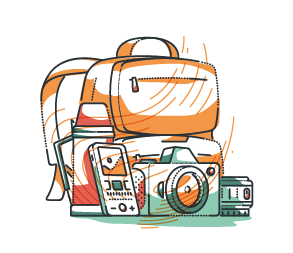 DSLR: Nikon D3500 with 18–55mm lens
£479, Clifton Cameras
This is one of the best DSLRs for beginners, offering helpful visual guides and onscreen tips while also providing more advanced controls as your confidence grows. It's also got a powerful autofocus (AF) system and records full HD video.
Mirrorless: Canon EOS M50 Mark II with 15-45mm lens
£649, Castle Cameras
As a mirrorless camera, it comes with more advanced technology, giving an accurate representation of how the final image will appear, and how exposure adjustments will change it as they're applied. Beginner friendly, this elegant Canon takes a wide range of lenses.
Compact: Panasonic Lumix DMC-TZ70
£229, Harrison Cameras
Happy to stick with one built-in lens? This is a modern classic – small and easy to use, but the 30x optical zoom lens takes everything from close-ups to distant vistas in its stride. It's a bargain, although some might find the controls and menus a bit fiddly.
50 or 85mm 'prime' lens
From £150, Amazon
If you buy an interchangeable-lens camera, then invest in a back-up 50mm or 85mm lens. 'Prime,' or fixed lenses, don't zoom; this may seem a disadvantage, but primes encourage you to get closer to your subject and are often of higher optical quality.
Enter the Boundless photography competition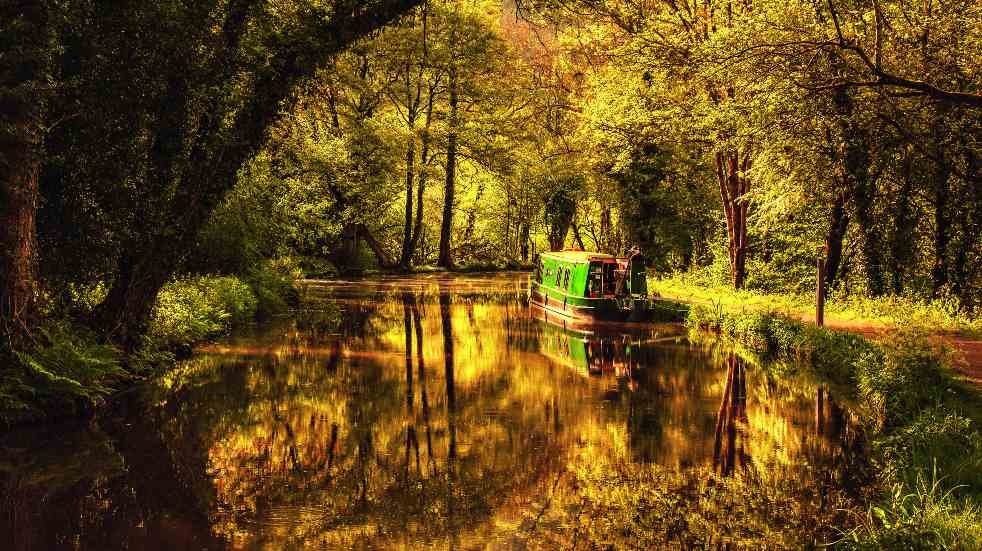 The overall winner of last year's Boundless Photography Competition
How do you fancy winning over £500 of high-street shopping vouchers? That's the first prize in this year's Boundless photography competition, which is open for entries now. It doesn't matter if you're a novice or a dab hand – if you've taken a brilliant picture, we'd love to see it.
There are five distinct categories in the competition, ranging from landscapes to animals, and you're welcome to enter any or all of them:
1. Marvellous machines
Whether it's a curvaceous classic car, an impressive aeroplane or an evocative old-fashioned fairground ride, this category is all about the majesty of machines.
2. Where the heart is
Home beckons here, so send us your favourite image captured in your own personal castle, be it lovingly cultivated blooms, a magical family moment or a brightly burning hearth.
3. Awe-inspiring structures
From candy-coloured beach huts and chocolate-box country cottages to inspiring sculptures and dizzying skyscrapers, constructions are the order of the day in this category.
4. All creatures…
Time for the inhabitants of the animal kingdom to take centre stage. Whether they're little or large, furred or feathered, we want to see pics of your pets.
5. Holiday high jinks
Choose from coastal sunsets, stunning city breaks, carnival revelry or rural views that are simply too good to be true – send us snaps from your travels.
All photographs will be judged on the following criteria:
1. Composition
2. Technical ability
3. Originality
4. Interpretation of the theme
The prize
There are multiple opportunities to win in the Boundless Photography Competition 2023. A winner will be chosen for every one of the five categories, outlined above, each of whom will receive a £50 voucher to spend on photographic equipment. The overall winner, chosen separately, will take home a £300 voucher.
Do more with Boundless
Kickstart your photography journey by becoming a Boundless member. Not only will you get access to lots of great discounts on days out, shopping and more, helping you to enjoy your new hobby for less, you'll also be able to unlock exclusive online content and meet fellow enthusiasts in the Boundless Photography Group. To join Boundless, click here.