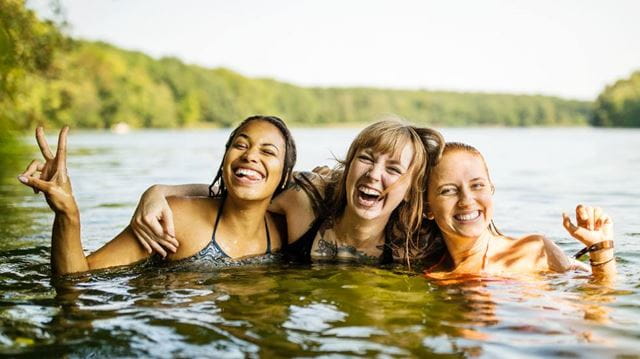 It's midsummer 2020, and I'm swimming off the Pembrokeshire coast with my 'swim twin' Kari Furre. The sun is heating our backs; the water is turquoise and clear. Often we wear wetsuits for warmth, but today only swimsuits are required, accessorised by dark goggles to avoid being blinded by the glittering sunlight.
Our destination is Church Rock, about 500m offshore at low tide. I have come to this place for years, and stood on the limestone cliffs, among the skylarks and golden samphire, the wild thyme and sea air, and considered doing the swim.

But conditions can be rough: some days waves smash into the back of the rock, sending white foam high above what would be the church steeple, while on other days streaks of calm water span out from milder mayhem on the sea surface, suggesting the presence of rip currents.Today, though, the sea is a millpond. Kari and I leave the sandy beach and breaststroke out, before settling into an easy side-by-side front crawl. Now aged 71 and 51 respectively, Kari and I have swum together since we met in 2005, becoming best friends and surrogate family over the course of our aquatic adventures.

Beneath us, the golden sand looks corrugated. Soon, the water deepens to navy blue. A world that was tame minutes before – children, sun cream and sandcastles – is now wild as we swim around the dark, angular rock, the preserve of seabirds. Glossy brown kelp waves around beneath us, parting and closing with theatrical flourish over two spider crabs.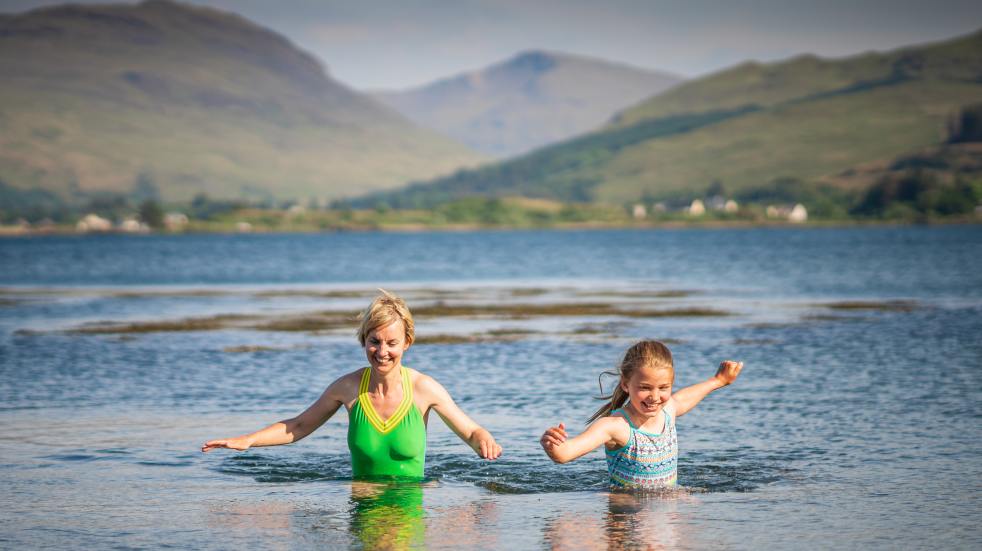 The swim is over in less than an hour but when we return, we are different, and this transformative power of swimming is why so many people have fallen in love with the activity lately.
Even short dips offer a complete mental and physical reset. Asked why they swim, more than 75% of people will tell you that it makes them happier and less stressed, and gives them a spiritual uplift. Old troubles are washed away, while a new appreciation of life floods back in. Study after study has revealed the many mental health benefits of swimming. And, as it's been given a fair bit of attention in the press, these benefits are coming to the attention of more people.
Back on the beach, my sons, aged eight and nine, are doing something else that is essential to a swimmer's repertoire: wallowing. Letting the waves wash over them as they gaze at the sky.
We join them, wondering where we'll all swim next time. There are bays on either side of this beach we could explore, and some rocks to snorkel around at sunset. Our small holiday is made rich with these possible adventures and I know wild swimming has enriched thousands of other lives, too.
---
Wild swimming: what you need to know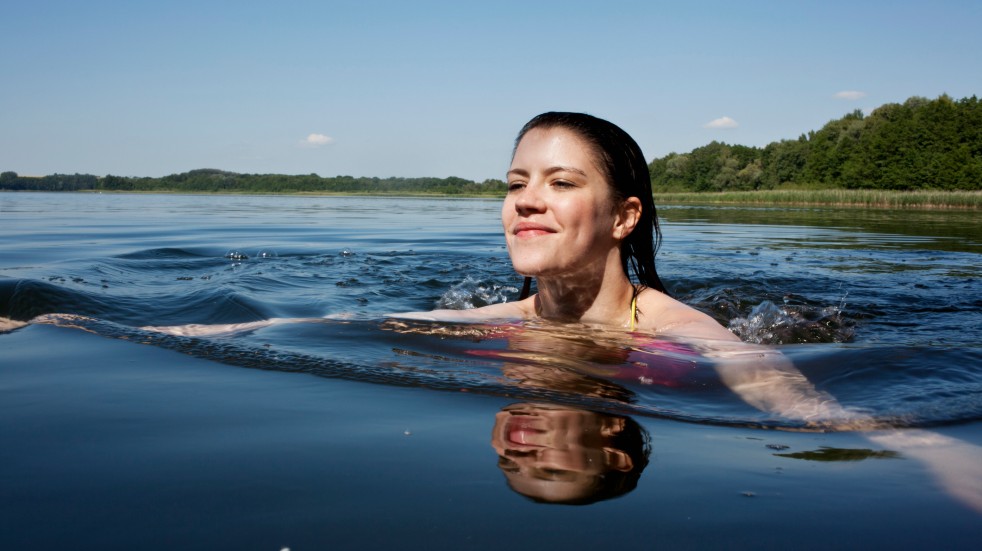 Swimming is a low-impact, simple sport for both the individual and the environment. You need very little kit – just a swimsuit and a towel. And, if you start with a shallow offshore dip or a plunge in a river pool, staying close to the bank, you need very little skill. The key is to make sure you can put your feet down and can get out where you got in – gently sloping entries where it's possible to walk in and out are the most approachable.
Summer is the best time to begin; the water is warmest in July to early September. The sun is a great determinant of water temperature – rivers and lakes will heat up quickly after warm spells but drop off after rain. The sea is more gradual: it takes longer to warm but retains its heat into early autumn.
Stay safe
To anyone starting out, I would say there is no such thing as a safe swim. Your safety depends on an interplay between you, the weather, the conditions and the tides.

The most important thing is to swim within your limits – both physically with regard to swim skill and cold acclimatisation, and knowledge of outdoor conditions such as weather and tides. Enter the water gradually, don't jump in – sudden immersion can cause you to gasp, and blood pressure to rise, which carries additional risks for those with asthma or heart conditions. The simplest way to start is by swimming along a shore – whether that's a lake, river or sea – rather than out from it, so you can exit at any time.
Get into the flow
What you will find, as you start to explore, is not just a feeling of immersion in the landscape, but a new view of it that is different to any other sport. Sunk to water level, pylons and houses often disappear behind blowsy riverbanks. The furniture of life swiftly disappears: with no more thoughts of domestic stress or to-do lists, you start (if you allow a little quiet between you and your swimming companions) to feel the wind on your wet face, hear the river in the reeds, and tune into the birdsong or combine harvesters at work around you.

Perhaps it is this loss of normal life that makes swimming friendships so special. They're able to cross social and cultural divides faster than in other arenas – in the water, people connect as swimmers, regardless of their age, politics or profession. It's a rich experience.
---
Accessible wild swimming
Anna Morell explains how wild swimming has enhanced her life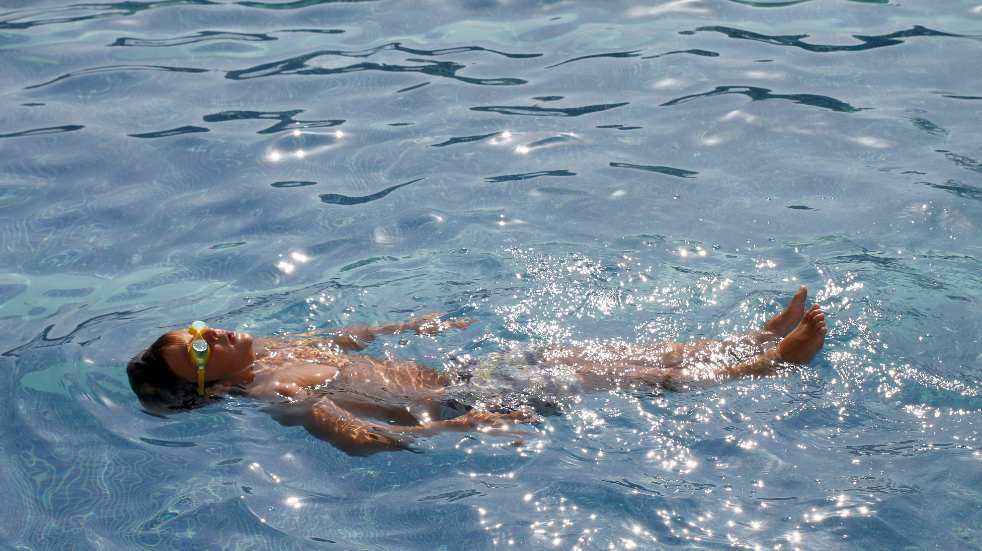 Anna, 45, has a number of disabling health conditions, but that doesn't keep her on dry land. She explains how wild swimming has empowered her in ways that a swimming pool couldn't, and why water is a great equaliser.

"For me, I find wild swimming is generally more accessible than pool swimming, and there's more dignity in it. I'm an ambulant wheelchair user, which means that I'll use a wheelchair but sometimes I'll walk with a walker, crutches or other mobility aids.

"Where there's a sloped entry, like a boat ramp or densely packed sand, I can get in and out of the water myself; it's harder to go down pool ladders, especially when steps are built into the wall – those are impossible for me. I hate using pool hoists as I just feel like a sack of potatoes.

"Physically, water is a great equaliser – pretty much anyone can bob about in it and pools are often used therapeutically. I have quite a few health conditions – including lipoedema, a fat disorder that makes me disproportionately heavy on the lower part of my body (it makes me float like a cork), and chronic fatigue – and chronic pain with those conditions.
"I find wild swimming takes my head out of the anxiety of those conditions; I feel better when I'm swimming and after I've had a swim. The cold takes my focus away from my pain and I feel really vibrant and alive. I feel clarified, and together and whole, which is a feeling I have so rarely anywhere else in life.
"The main thing I look for is easy access into the water. I like to go with someone – to swim outdoors you have to be sure-footed and confident that you can handle yourself, so as I've become less mobile I like to know I can count on someone to call 999 or to help me out if I have an accident, a slip or fall, or a shooting pain that disables me. I tend to go with a land spotter, rather than another swimmer.
"I live in Kent and swim in the sea – I don't like surprises, so I go to relatively shallow millpond beaches, where the water is calm and there are no rip tides.
"I don't feel stable enough to fight any level of current with my impairment and chronic pain, so I do widths between groynes, keeping within my depth. "Swimming is one of the most life-affirming activities you can do. But people opening up new places to swim need to think of the disabled and non- disabled swimmers at the start, rather than putting in a jetty and then thinking about expensive adaptations later.

"I'm hoping that people will start to think about how nature and water can be made accessible to all."
---
Wild swimming essentials
Zoggs Predator, from £25, Zoggs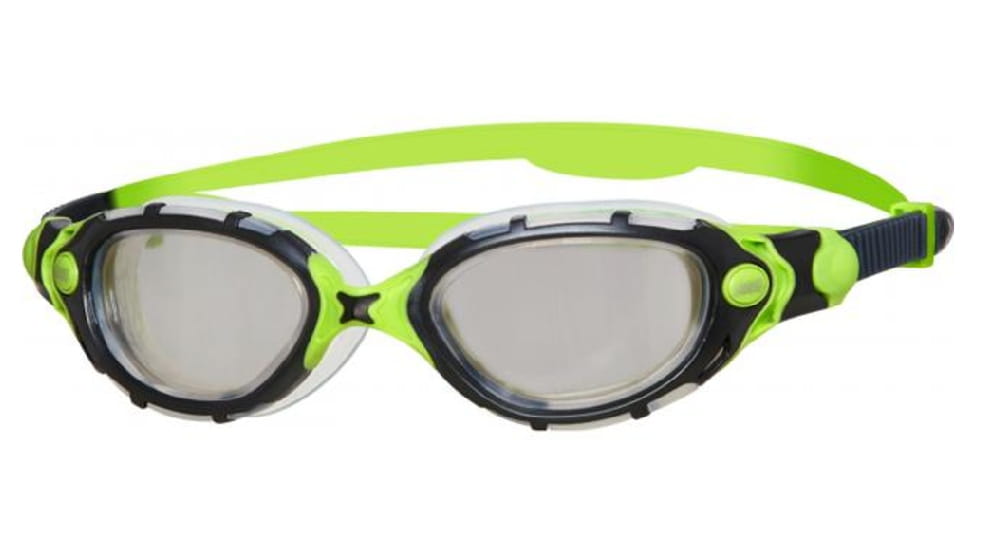 For a natural view, opt for two pairs of goggles, clear and dark for different light, or photochromic. Prescription goggles are recommended instead of contacts, which can create a petri dish on the eye.
Fourth Element Storm Poncho, £143.50, Fourth Element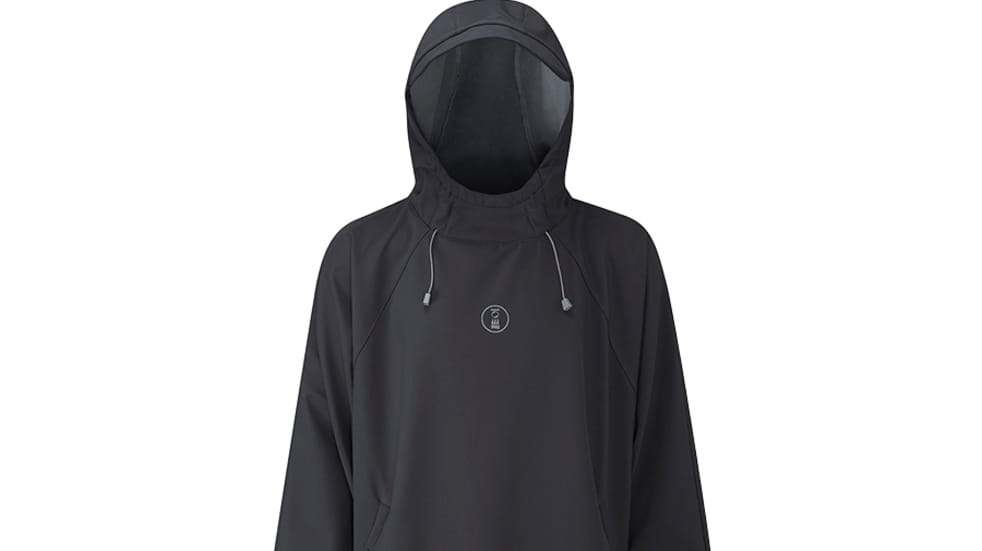 It's good to protect your modesty after a swim – the Fourth Element Storm Poncho is warm, waterproof and fast-drying, For a cheaper option, try Robie.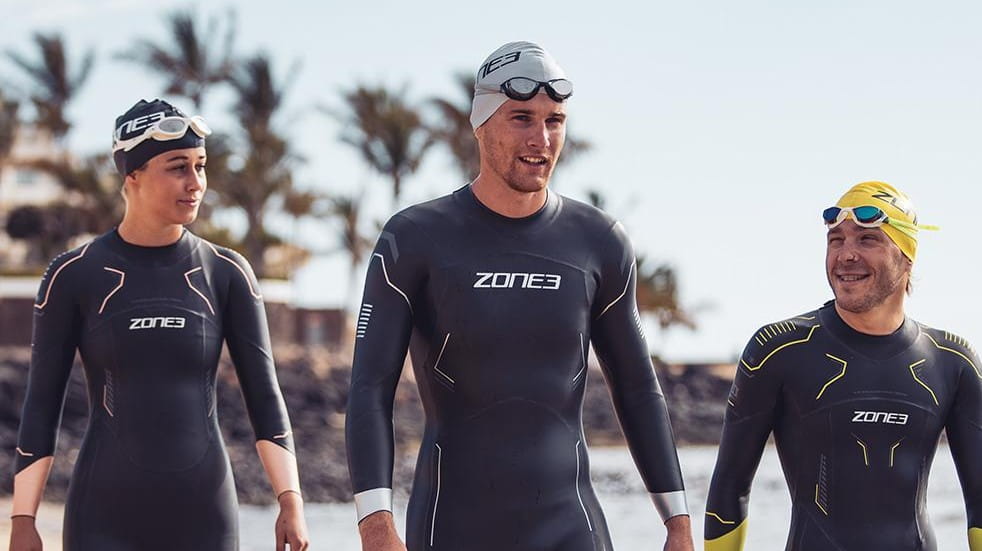 Swim wetsuits, rather than surf ones, have a slippery surface and shoulder flexibility. If breaststroke is your preference, neoprene long-armed costumes or vests may be more comfortable.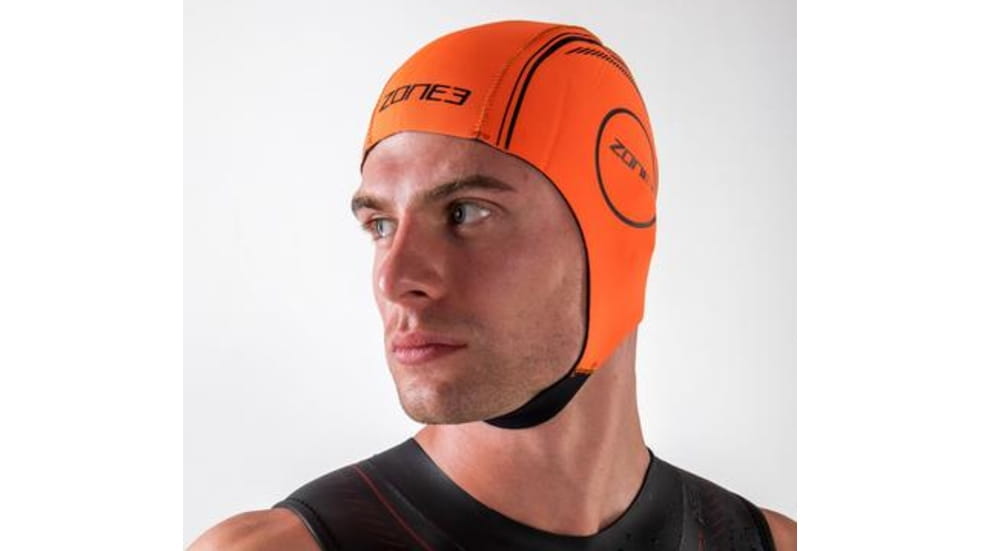 Help other water users see you with a hat in a bright colour such as red, yellow or orange. White, black, blue and green disappear in water and sunlight. Or try a neoprene bonnet like this one.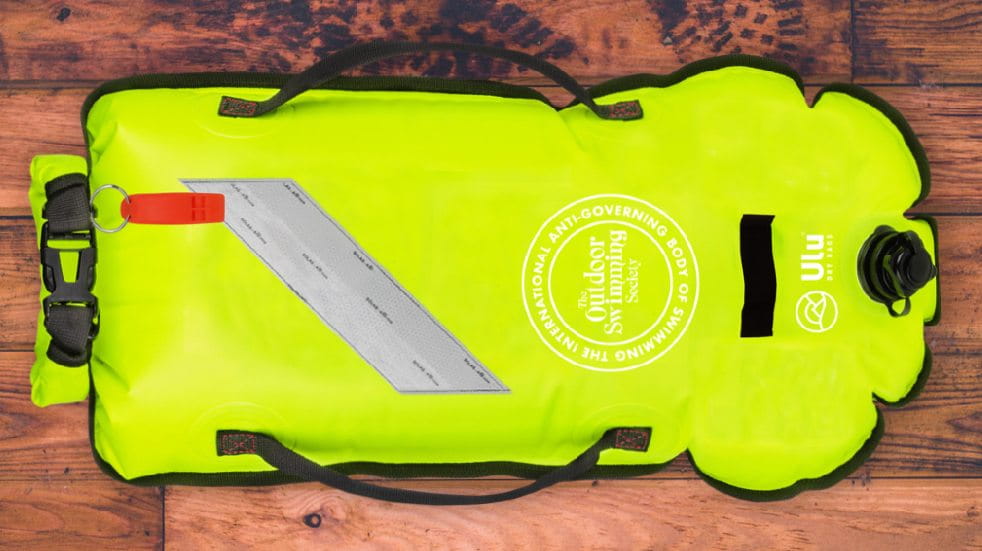 Inflatable dry bags, which swimmers attach to waist straps and tow behind them, are good for kit and visibility. This one, made from recycled plastic bottles, was designed with RNLI safety experts.
---
Find fellow wild swimmers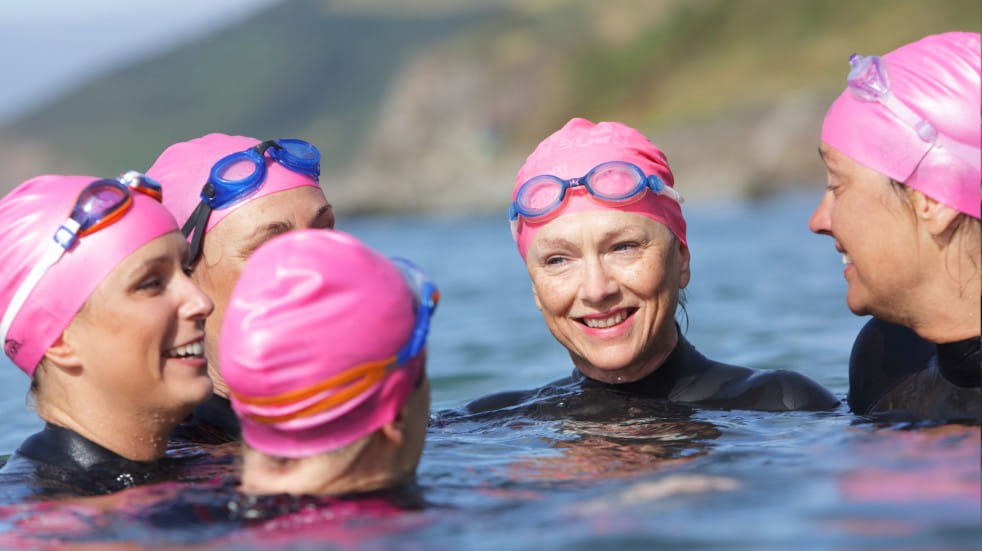 Get ready to make friends with people completely unlike you: one of the joys of the swimming community. One of the best tips for finding new spots is to ask teenage boys. If there's anywhere to swim in the area, they're sure to know. Here are four places to find the others:
Lidos and pools
Cold pools are hotbeds of social interaction – particularly if you engage in early-morning or winter sessions. Happily, after decades of closures, there are more reopening. With lifeguards at hand, lidos are great for cold acclimatisation and fitness.
Open water lakes
The UK has over 100 open-water lakes – dedicated spaces where triathletes and open-water swimmers pay a fee to access a swimming location. These often involve swimming around buoys and tend to be for training, not recreation.
Local groups
There are more than 140 UK wild-swim groups – informal, geography-specific clubs where people meet for 'social swims'.
The Outdoor Swimming Society
This is the club I founded – an online community with a monthly journal that offers inspiration and information. Visit the Outdoor Swimming Society for community links, a comprehensive 'survive' section and resources including a list of open-water lakes and groups.
---
Places to go wild swimming
Lakes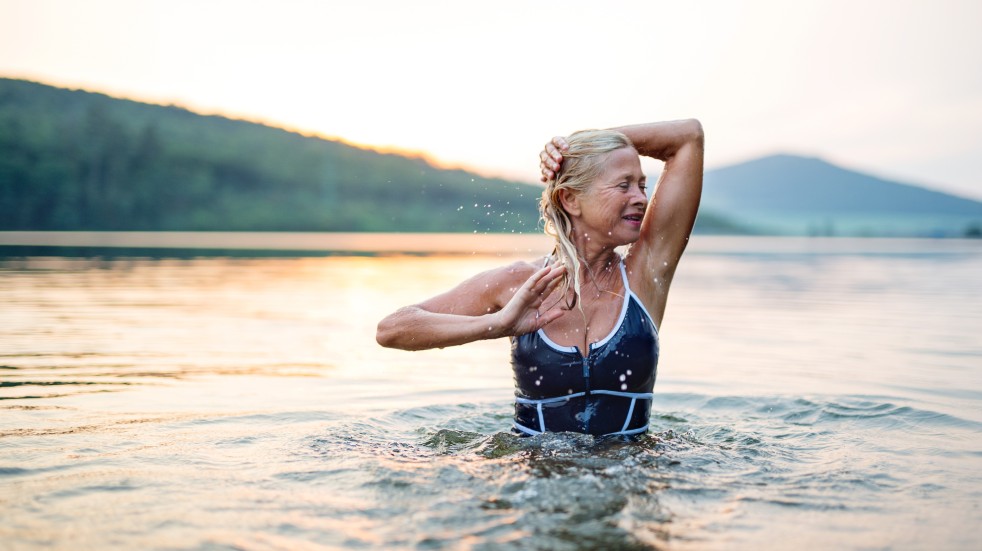 Nature's swimming pools, these welcome beginners. The Lake District's Buttermere, Crummock, Windermere, Wastwater, Ullswater, Coniston Water and Rydal offer great beaches for a swim. Keep to the shore and look out for boats. For help with nerves and guiding, try Ullswater Swim Place.
Sea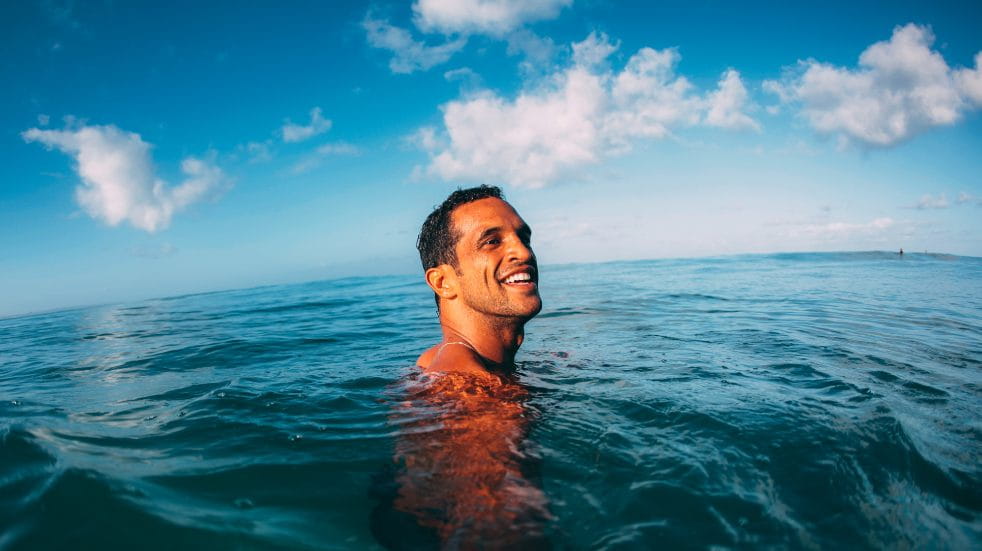 A lifeguarded non-surf beach is safest for a sea swim. The West Country and Wales offer beautiful beaches, some with rock features to swim around or to. Take goggles for snorkelling. Be vigilant about tides, and wary of weather: slack tide, an hour either side of high or low tide, generally has the most settled sea state.
Lido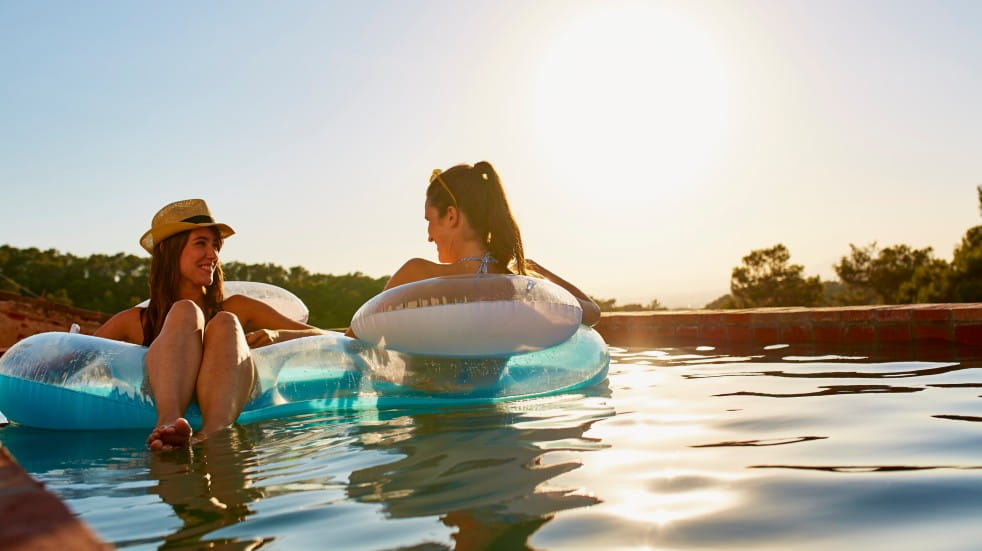 Swim, sunbathe, and get a coffee. Among the nation's art deco treasures are Jubilee Pool in Penzance, Yorkshire's Ilkley Pool and Lido, Saltdean Lido in Brighton and Parliament Hill Lido and Tooting Bec Lido in London. At Stonehaven Lido in Scotland, the blue heated seawater contrasts with the stormy Clyde Estuary.
River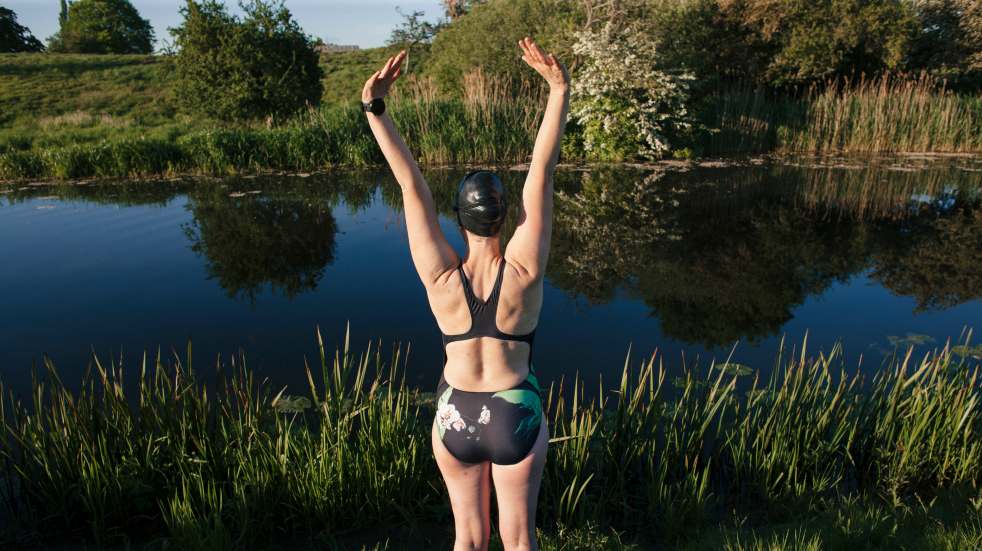 Start with river pools, which run to shallow, rather than big rivers. Well- established inland beaches are dotted around the country. In Somerset, try Farleigh & Hungerford Swimming Club on the River Frome, while the pools in Cambridgeshire's Grantchester Meadows were allegedly enjoyed by Lord Byron.
---
Wild swimming books, films and events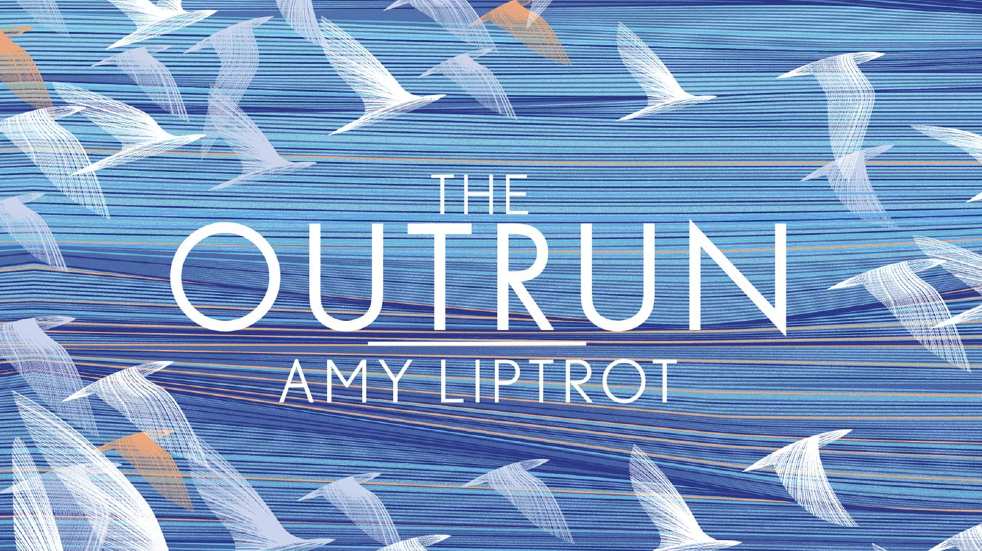 It's possible to bring more swimming into your life without even getting wet. Book shops are now brimming with swimming memoirs and guidebooks. Try Wild Things Publishing for guides to the UK, Spain, France and beyond.
My favourite swimming books are the ones where swimming slips into the author's life – My Midsummer Morning: Rediscovering a Life of Adventure by Alastair Humphries (£9.99, William Collins) or The Outrun by Amy Liptrot (£9.99, Canongate).
For evocative short films, head to vimeo.com and watch Bluehue or Chasing the Sublime for a peek into the UK outdoor swimmer's life, or visit the Red Bull website to watch more than 20 shorts from Ross Edgley's epic Great British Swim – a staggering feat that involved not just circumnavigating Great Britain, but doing so smiling.
And to dip your toe into the wet stuff, try an open water event – you can find one with the right distance or location for you by clicking here – and there are also virtual challenges around the year to take part in.
---
Do more with Boundless
Get 15% off* at Cotswold Outdoor
Heading for an open- water swim? You'll need to wear something that's comfortable, practical and safe. Check out Cotswold Outdoor's wide range of top-brand swimwear. Click here to find out more.
Save at Decathlon* with Boundless Shopping Discounts
From swim buoys to wetsuits and everything in between, Decathlon has all the equipment you need if you're looking to take up open-water swimming – or you want to take it to the next level. Click here to find out more.
*Terms and conditions apply
Photos: Getty Images