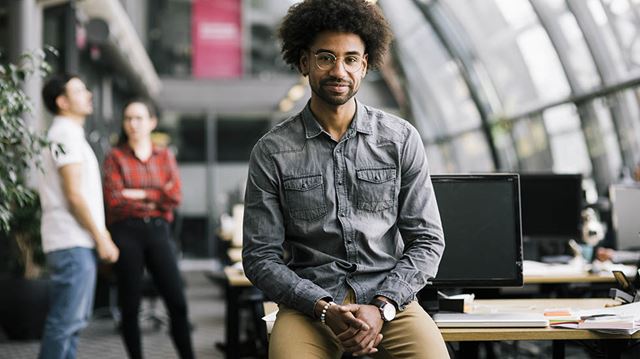 Employers need happy workers. Employee happiness and satisfaction have strong links to high engagement, productivity and performance. In fact, research by Oxford University's Saïd Business School last year found that happy employees are 13% more productive.
"All of your employees are human beings, so failing to focus on engagement and happiness is like failing to water a plant," remarks Matt Phelan, co-founder and head of global happiness at The Happiness Index.
It's therefore really important to measure employee happiness, to gain a clear understanding of how staff really feel about their job, team and the organisation itself.
"Evaluating feeling and emotion unlocks a treasure trove of information about an employee's level of happiness, job satisfaction, wellbeing, engagement and more; and this information helps to identify and address areas of concern within the organisation," says Matt Stephens, employee engagement expert and founder of Inpulse.
Don't miss our other recent guides to better business practice:
• The summer holiday dilemma: should you take annual leave soon, or wait?
• How to get things done and support colleagues in the new flexible workplace
• Why work-time clubs and activities are a boost for staff and employers
However, today's workplaces are constantly evolving. A wide range of contributing factors, such as flexibility, company values, Brexit and the coronavirus pandemic, can all impact whether or not employees remain happy at work.
So how should public sector organisations best measure employee happiness in today's workplace? One obvious answer is to ask your employees what really matters to them.
"This might include team working, trust and respect, a sense of purpose and clear intentions. Or it might be opportunities for career development and progression, pay and benefits, flexible working, or simply value and recognition," suggests Juliet Adams, organisational development specialist and director of A Head for Work. "Ask employees what is important to them and why; and listen carefully – you may be surprised."
Big surveys vs quick questions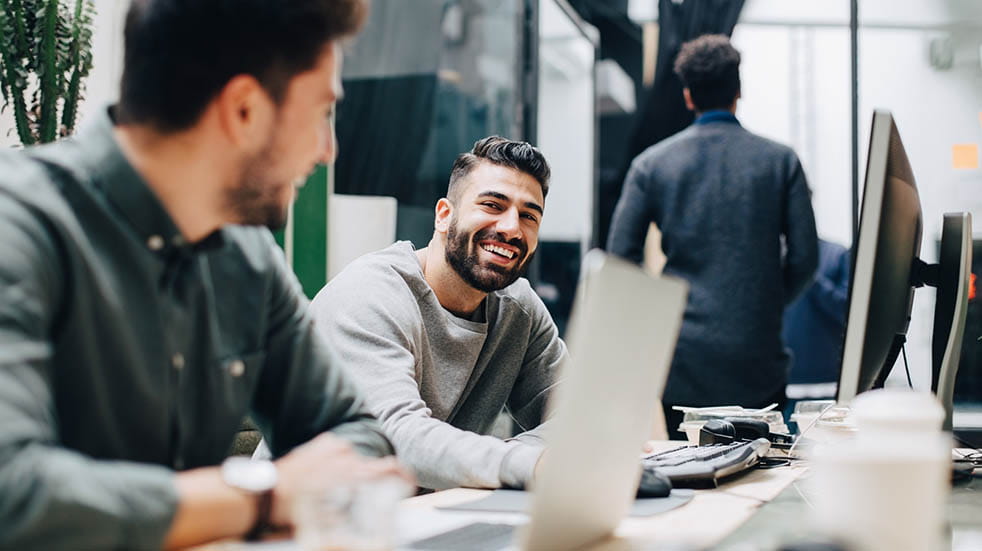 Employee surveys are the obvious way to go. However, it's important that these are carried out regularly. "Too often, public sector organisations initiate surveys and then take months to take any action on the findings," comments Lizzie Benton, founder and culture consultant at Liberty Mind. "This slow reaction can often mean that any changes are almost irrelevant by the time they are actioned, as feelings and issues can change quickly, just as we have seen since COVID-19."
Surveys can, however, be impersonal and don't always provide enough explanation behind the feedback, cautions Pamela Gregory, HR consultant at Guardian Support. "Collecting regular information from employees through one-to-ones can be a great way of measuring engagement and satisfaction. It's likely that these interactions may have been overlooked in the current climate, due to COVID-19, however it's as important as ever to check in regularly with employees as a two-way channel."
Employers can also use technology to help monitor employee engagement in real-time. For instance, Wigan Council previously relied on annual surveys and employee feedback forums to measure employee happiness, but found the data was very quickly outdated. It therefore decided to invest in a new software platform, which enables the council's HR team to pulse micro questions daily, weekly and monthly, directly to an employee's email inbox, to measure the happiness and engagement of its staff. The council is now able to target support to teams, in real-time, to keep employee morale and engagement levels up.
With constantly changing influences, both internally and externally, it's also crucial to keep your measures relevant and applicable to your organisation, advises Gregory. "Just repeating the same questions around engagement and satisfaction may not be all that useful. If a new project has been undertaken or there is a new focus on engagement, ask for feedback about these specific things. Your research and measures should keep on moving and changing as the organisation does."
The formula for happiness
So what does a happy public sector organisation look like? Gregory believes it's made up of many important factors. "An organisation that recognises its employees at all levels, not just financially, creates a happy environment. A further important foundation is trust – some suggest that the best workplaces are built on this. Having trust encourages sustainable engagement and, in turn, this engagement pushes performance."
Adams adds that public sector organisations often have to adapt very rapidly as a result of a change of political direction or policy that is outside their control, meaning that happiness in the workplace is far from static.
"Public sector organisations with long-term happiness have safeguards in place to help ride the waves of political change," she remarks. "They do so by having clarity of purpose and intention. They place high importance on employee wellbeing, job satisfaction, ongoing commitment, and engagement; and they celebrate success and support each other when the going gets tough."
Boundless can help your business
Boundless is a membership club that helps people in the public sector and civil service make the most of their time and money. Find out how we can help you achieve a better work-life balance for your employees here.
Photos: Getty Images