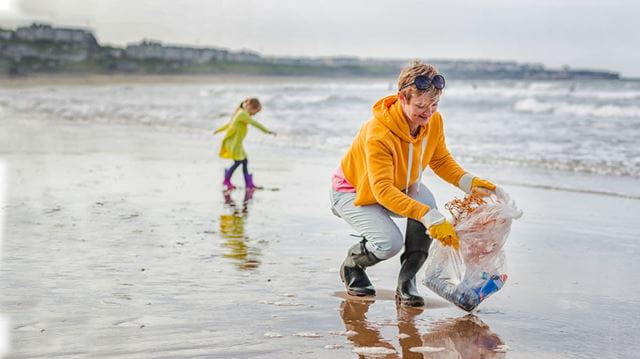 At Boundless HQ, we're planning to take part in two beach cleans this year. We'd love you to join us if you live locally, otherwise there are plenty of others to choose from.  
There is a price to pay for the convenience of plastic in our lives, and it's our oceans, shores and marine life that are shouldering most of the burden. But people are taking notice and there are a growing number of campaigns and a surge of public support to reduce the amount of plastic waste that litters our countryside and makes its way to the sea.
Few people spend more time in direct contact with the sea than surfers, and in the 1990s their main problem was sewage, so Surfers Against Sewage was born to clean up our oceans. But with plastic, they face an even bigger problem because it's so abundant. Greenpeace reports that up to 12 million tonnes of plastic enter our oceans every year – equal to one rubbish truck-full every minute – with single-use food and drink packaging the primary culprits.
Surfers Against Sewage says that eight million pieces of plastic find their way into the sea every day, resulting in 5,000 items per mile of UK beaches. The charity is not only campaigning to improve education and the root causes of plastic pollution, but is also taking affirmative action, encouraging communities to go plastic-free and advocating that everyone to do their bit to help with a beach clean – no matter how small.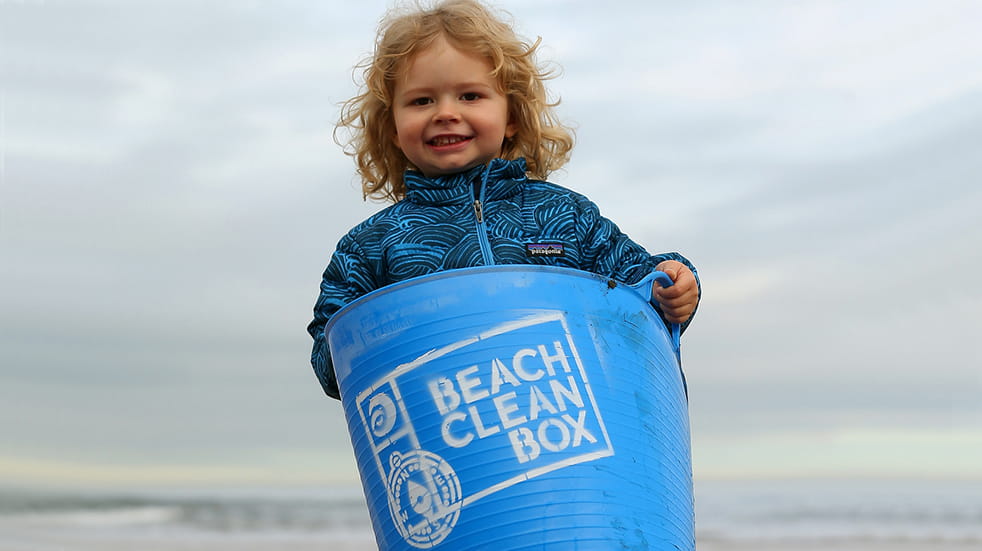 © Lewis Arnold
---
Clean up our coast and countryside with Boundless
We'll be taking part in two beach cleans this year, and would love to see you there.
The 2019 Surfers Against Sewage (SAS) Big Spring Clean: Summit to Sea is taking place from 6 to 14 April. In 2018, SAS recorded 1,747 beach cleans, attended by 70,067 people who removed a hefty 117,076kg of rubbish.
There's also the Great British Spring Clean, organised by the Keep Britain Tidy campaign, from 22 March to 23 April. They're hoping for half a million people to take part, clearing up single-use plastics such as bottles and pots from beaches, parks and roadsides.
Or tackle plastic pollution in your area
Can't attend one of these big clean-ups? Not to worry. There should be an alternative planned near you, organised by a local Surfers Against Sewage Rep. If not, you can use the Surfers against Sewage step-by-step guide to start your own beach clean.
And why not do a mini beach clean whenever you're at the beach? After all, every little helps. There's even a non-profit movement calling on everyone to do a Two Minute Beach Clean to rid our shores of plastic.
---
Understanding the problem
Hannah Raymond has been volunteering with Surfers Against Sewage as an employee of Boundless since 2017. "I first heard of them when a group from Boundless HQ headed down to Brighton Beach for our first beach clean. Since then I've taken part in two more company-run beach cleans, hosted by our local SAS volunteer representative, and have seen first-hand the amount of rubbish that is left or washes up on the pebbles."
Hannah says that even when a beach seems plastic-free, when you look closer there is always something lurking there. "Even if you think the beach looks clean, it's incredible how much you can pick up – anything from fishing tackle to plastic bottles, as well as string and wooden planks" she explains.
"Volunteering and taking part in such a much-needed activity has helped me understand the severity of the problem facing our beaches, but also how much you can achieve in such a short amount of time. You get a real sense of pride when you bring back the biggest bag, meaning you've made the biggest difference that day. It also influences you in other parts of your life. Taking part in something that has such a big impact, like cleaning up plastic, really helps you evaluate your day-to-day habits. I love the community feel you get from doing something together for a common goal."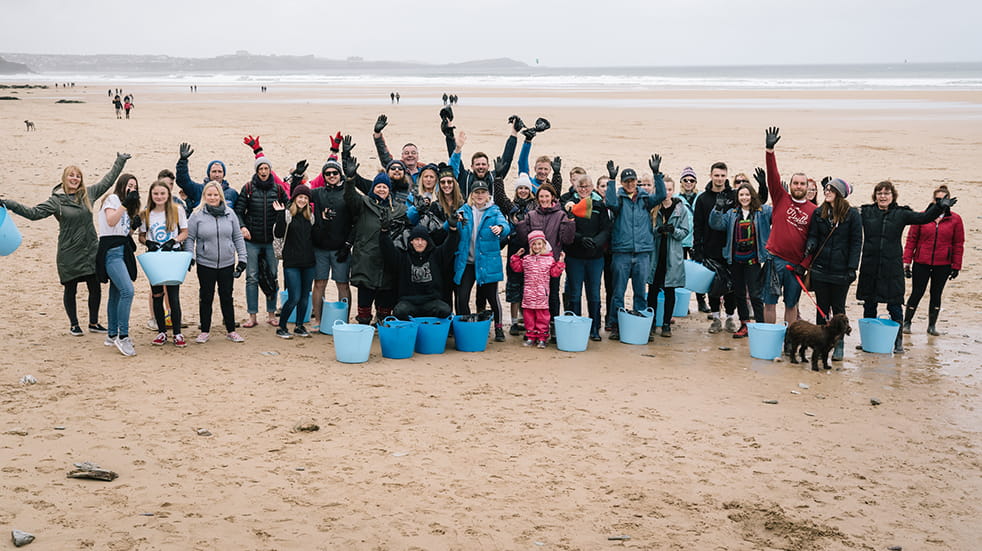 Getting everyone involved
The valuable work inspired by Surfers Against Sewage has even been noticed by Prince Harry and Meghan Markle. They chose the charity as one of their official beneficiaries, leading to a rise in membership of the charity and public awareness of the issue.
Another person who noticed the charity was Claire Potter, who grew up in Brighton, overlooking the beach and watching as it became clogged with plastic. This drove her to join Surfers Against Sewage as a Regional Rep for the south coast. Explaining how she joined up with the charity, Claire says:
"I first got involved with SAS as a community beach clean leader in the autumn of 2015 – as a lifelong resident of Brighton and Hove and an avid ocean-lover I felt strongly that I wanted to do something positive. After the first clean it wasn't long before I was seeking out more involvement and was delighted to be selected as one of the new volunteer Regional Reps in early 2016. I have been volunteering with SAS since then, as part of a brilliant local crew.
"Volunteering for SAS is great. The people we have in our extended crew are truly wonderful, knowledgeable, committed people who are passionate and great fun. We are helping the city we love, the ocean we adore and helping others to see how they can help too. And of course, we are cleaning the beaches!"
Claire says they get loads of families volunteering at SAS events. And, she adds, it's important that the young people know why they're doing it: "We can make sure that kids are not only well-briefed on the issues, but that they have something they can go back to school to share with their friends." The beach cleans usually run for about two hours, but people are always welcome to spend as much or as little time as they can give up, because "Every little bit really does help!".
Main image © Lewis Arnold