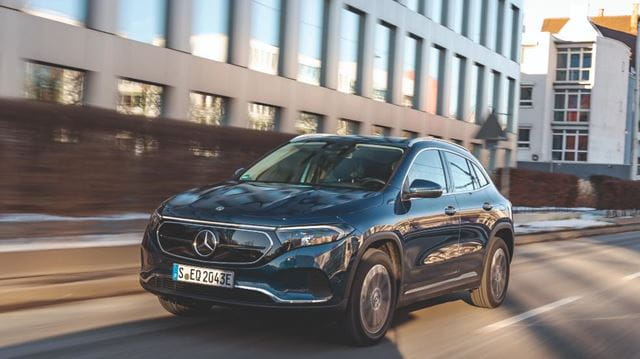 Summer's here, the sun is out and most restrictions have now been lifted. What better time to buy a new set of wheels and head out on a road trip.
To help you with your search for a new car, Top Gear motoring expert Paul Horrell is here to round up some of the latest and greatest vehicle launches. With everything from electric crossovers to hot hatches on his list, there's something for everyone...
---
1. Best electric crossover: Mercedes-Benz EQA
From £43,495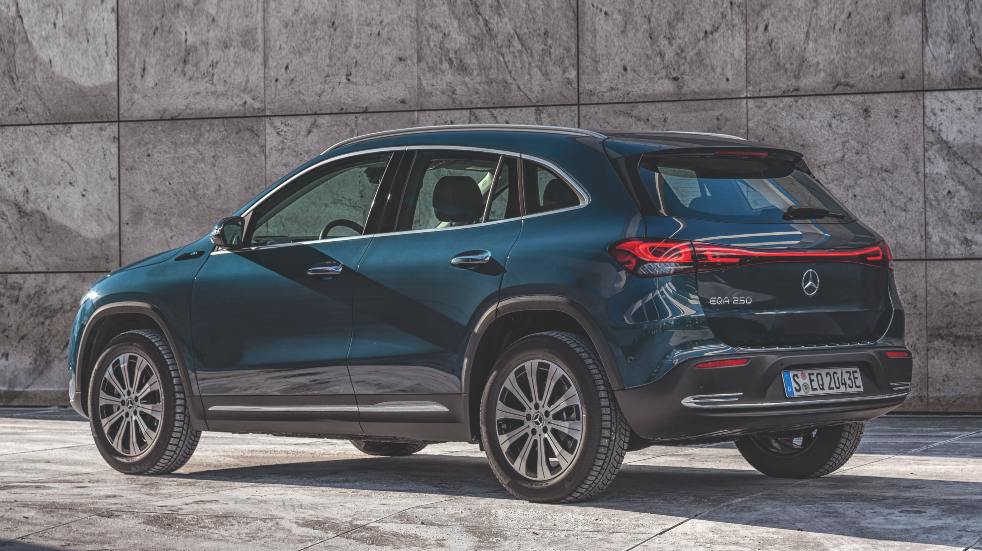 The Mercedes GLA crossover is a popular car. This is the electric version. It keeps the well-finished high-tech dashboard and interior, and most of the exterior styling, but the front end wears a new, smoother face mask.
Now, the fact that it's an adapted combustion car does bring compromises: it loses on foot-space in the back and on boot room, because the rear floor is raised to make space for the battery beneath. Not ideal if you have lanky teenagers in the back.
Still, it's a beautifully refined car, and it's quiet, even compared with other electrically propelled rivals. It's the opposite of 'sporty': suspension comfort, acceleration and cornering are all finessed for smooth progress, whatever the roads.
The car we tested:
EQA 250 AMG Line (£44,995)
Engine: Electric motor, FWD, single-speed
Power & torque: 190hp, 375Nm
0–62mph: 8.9 seconds
Top speed: 99mph
Range*: 263 miles
CO₂: 0g/km
---
2. Best supermini: Dacia Sandero
From £7,995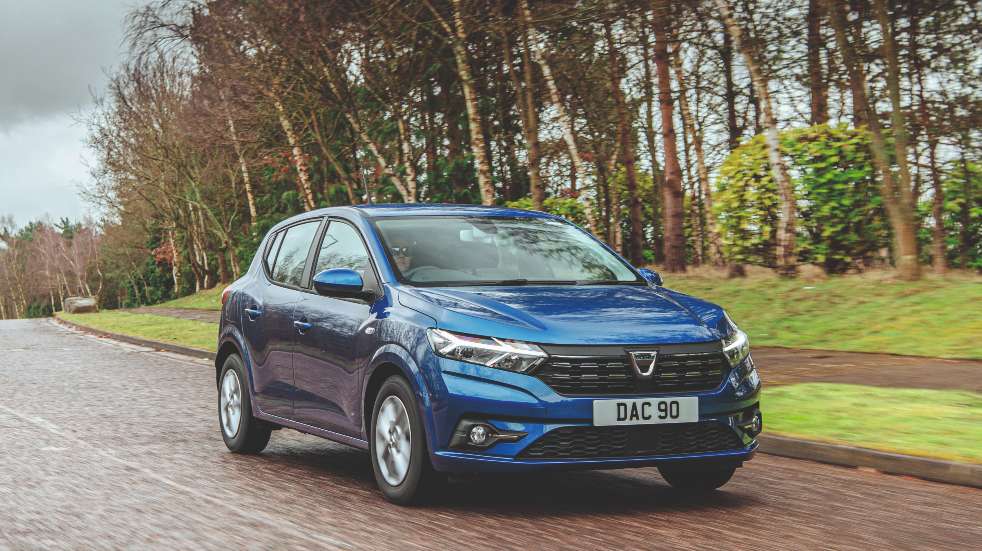 The Sandero was always a ridiculously cheap car. It still is, but hardly feels it now. Dacia is part of the Renault Group, and so the all-new Sandero can share critical engines, suspension parts and crash-protection structure with the Clio.
It has competitive space inside for a supermini, with a comfy driving position and well-organised dash. All but the very cheapest versions have air-con and central locking, and let you connect your phone for media and navigation via the car's built-in screen. Even the decor does better than grim austerity.
The base-model engine is puny, so for driving beyond the suburbs I'd want the turbo engine tested. It gets along well enough without fuss, and the suspension has lots of spring for lumpy roads, but on a motorway it feels grown-up and secure.
The car we tested:
TCe 90 Essential (£9,995)
Engine: 999cc 3cyl petrol, FWD, 6-speed manual
Power & torque: 90hp, 160Nm
0–62mph: 11.7 seconds
Top speed: 111mph
Fuel economy*: 53.3mpg
CO₂*: 120g/km
---
3. Best small crossover: Vauxhall Mokka
From £20,735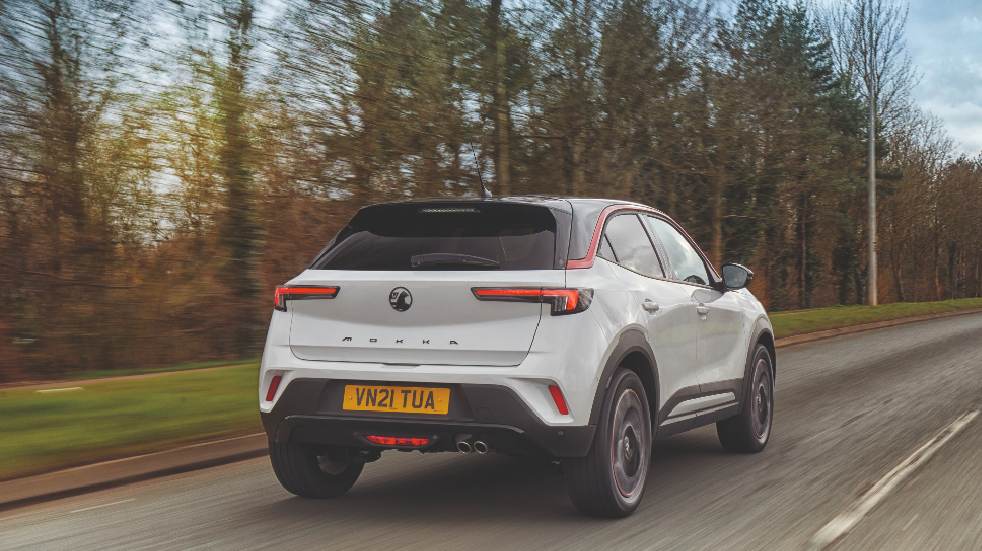 Small families love compact crossovers. But the Mokka is more compact again – a notable 15cm shorter than the mechanically related Peugeot 2008. (Both are now in the same corporation.) That makes it handy in cities, at the expense of a teenager-capable back seat or a pushchair-friendly boot. Inside, if many cars' display-screen gimmicks drive you potty, you'll find its screens and controls a soothing change.
You can have it driven by petrol, diesel or battery. The tested petrol is decently economical, quiet and sprightly enough for hills and motorways. Its automatic is a bit jerky in traffic, so I'd get the DIY gearbox. The suspension traverses bumps in leggy, almost floating comfort. Even so, the steering is decisive enough.
The car we tested:
Elite Nav Premium 1.2 Auto (£27,095)
Engine: 1199cc 3cyl petrol, FWD, 8-speed auto
Power & torque: 130hp, 230Nm
0–62mph: 9.2 seconds
Top speed: 124mph
Fuel economy*: 47.1mpg
CO2*: 137g/km
---
4. Best hot hatch: Volkswagen Golf GTI
From £33,510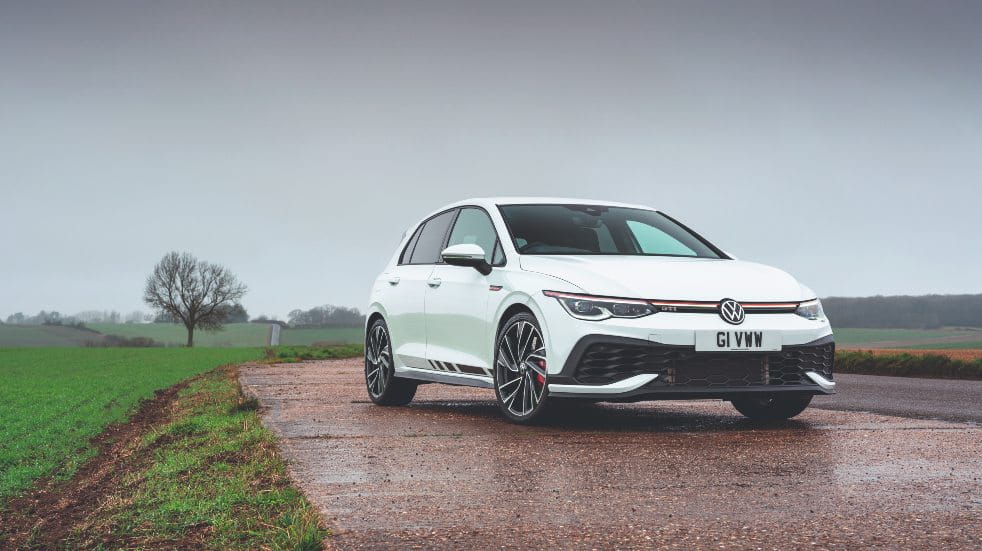 The Golf GTI is the grandaddy hot hatch, constantly evolving since the 1970s. But the eighth generation feels a little out of focus for its driving-enthusiast fans. The new Clubsport version, tested here, is the cure. A GTI with extra spice. The engine gives more power, for scintillating forward lunge. Revised steering and traction make it react more vividly, and improve the grip and resolution when you've got the accelerator flattened. The Clubsport's driving smarts match all but the most harum-scarum hot hatches.
Yet when it's not flexing its sporty moves, the Clubsport remains absolutely a Golf. Even the body's aerodynamic aids are relatively subtle. It's practical, comfortable, quiet: a solid choice for workaday family use or long hauls.
The car we tested:
GTI Clubsport (£37,215)
Engine: 1984cc 4cyl petrol, FWD, 7-speed automatic
Power & torque: 300hp, 400Nm
0–62mph: 5.6 seconds
Top speed: 155mph
Fuel economy*: 38.2mpg
CO₂*: 167g/km
---
5. Best compact crossover: Jaguar E-PACE
From £32,575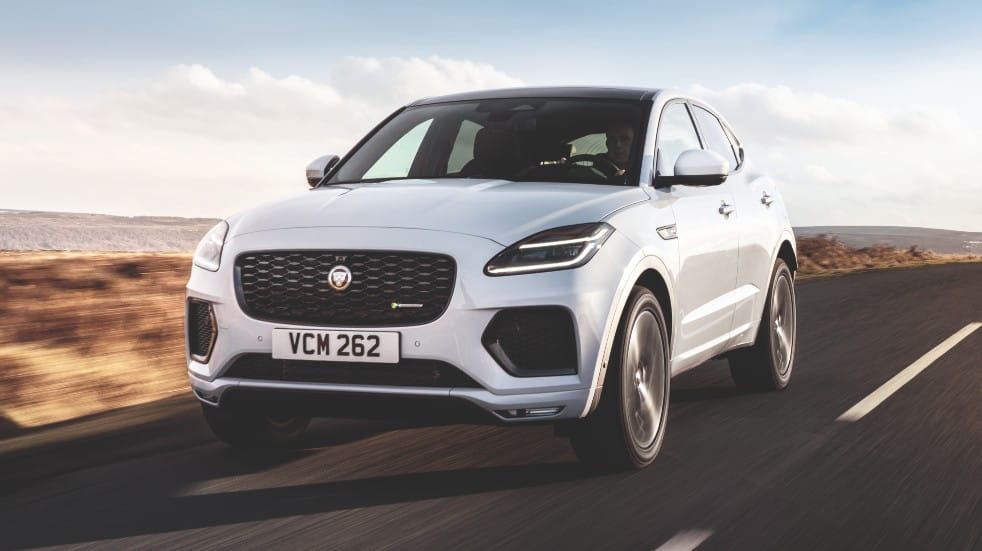 Prima facie, this is a tweak to the styling of a car that's been around for three years. Move along now, nothing to see…? No, wait. Under the skin it's largely new.
The one I'm in has a new three-cylinder engine, augmented by a rear electric motor and battery – a PHEV. Charge up and it gives silent electric commuting, but long-trip high-performance driving waits in the wings when you need it. And it really is smooth and quiet. Expensive to buy, though, if light on tax for company-car drivers. Cheaper conventional engines are available.
The new underbody and suspension give engagingly fluent steering and ride, where many crossovers are a bit lead-footed. Inside, vastly improved screens, navigation and connectivity bring it bang up to date.
The car we tested:
P300e R-Dynamic S (£45,995)
Engine: 1498cc 3cyl petrol plus e-motor, AWD, 8-speed automatic
Power & torque: 309hp, 540Nm
0–62mph: 6.5 seconds
Top speed: 134mph
Fuel economy*: 141mpg
CO₂*: 44g/km
---
6. Best electric compact crossover: LEXUS UX300e
From £43,900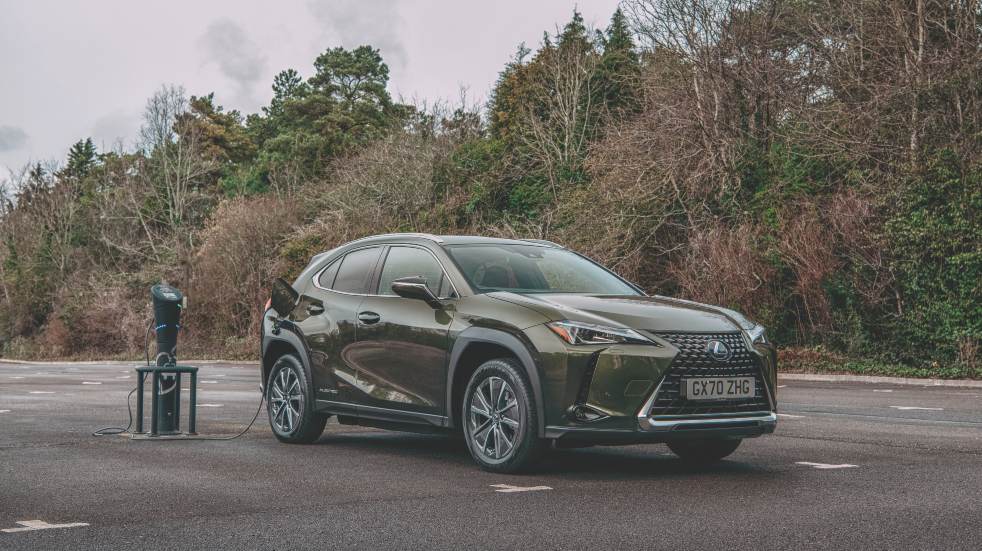 Lexus crossovers usually come with hybrid drive. So does the UX, actually, but this is the electric version. It looks almost exactly the same as the hybrid: angular. It drives very similarly too.
So, it has the placid nature that is Lexus's signature dish. It glides along, accelerating gently unless you press the pedal hard, largely unbothered by bumps or potholes. But as the smallest car they make, it's also reasonably nimble in bends.
Lexus says its size makes it an 'urban' car. It's happy on motorways, but its range – 150 miles at that speed – isn't really enough for frequent long hauls. Lexus hybrids always show up superbly in reliability surveys. An EV is basically a hybrid without the engine, so it's vanishingly unlikely this one would let you down.
The car we tested:
Premium Plus (£47,400)
Engine: Electric motor, FWD, single-speed
Power & torque: 201hp, 300Nm
0–62mph: 7.5 seconds
Top speed: 100mph
Range*: 196 miles
CO₂: 0g/km
*Measurememts are WLTP unless otherwise noted. For further details, click here.
---
Do more with Boundless – get money off when you buy a new car with Griffin
Don't forget – if you're looking for a brand-new car, Griffin offers a range of discounts for Boundless members. Click here to find out more.