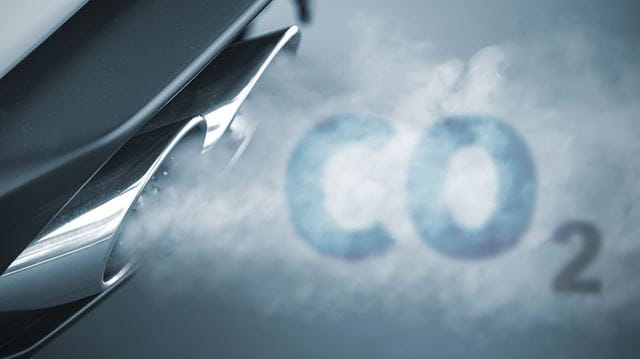 A Boundless member, Ian Sanderson, recently asked me if there was anything he could do to lower the exhaust emissions on his 2003 Ford Fusion turbodiesel, as he was just scraping by on the MOT.
My only suggestion was to take it for a longer motorway run just before the MOT test. This would ensure that the engine was operating as efficiently as possible – also giving it a chance to clear its diesel particulate filter.
It's fair to say, though, that diesel cars are under increasing pressure. The government's Clean Air Strategy of 2019 identified nitrogen oxides (NOx) as the most pressing problem, after an earlier High Court ruling legally obliged the government to tackle excess NOx emissions. These come mainly from diesel vehicles. Local NOx emissions thus have to be reduced, and fast – they're not tested as part of the MOT but, as they're a major pollution factor, it's worth exploring this further here.
• Watch: Top Gear motoring expert Dan Read answers your automotive questions
The 2015 Volkswagen emissions scandal, now known as 'dieselgate', was also a factor in driving the renewed focus on the effects of NOx emissions. Engineers from the company devised a way to cheat legal emissions tests, so cars produced far more NOx in real-world driving than officially claimed. Volkswagen Group was fined billions and several engineers and executives are still behind bars, both in the US and Germany.
While the legal repercussions were considerable, the effect on consumer confidence in diesel has proved even more severe. In 2016, diesel accounted for almost 50% of new car sales. Today, it has halved to one in four, and in June 2020 only 16% of new cars were diesels. The decline is dramatic.
Not all diesels are the same. Newer models are extremely clean and do not warrant anti-diesel criticism. Thanks to extensive exhaust filter technology, some modern diesels are actually cleaner in independent tests than an equivalent petrol car – and immeasurably less polluting than an older diesel.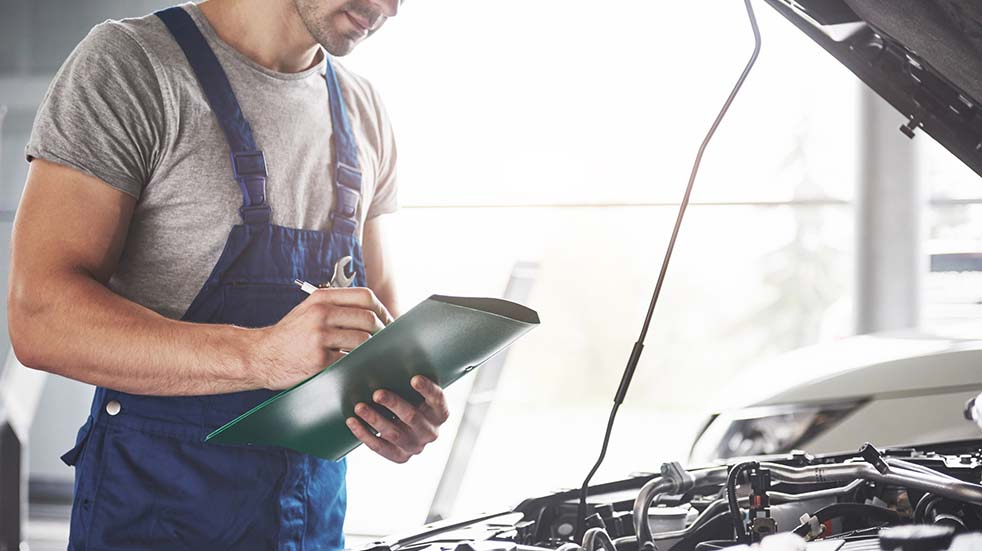 The inherent benefits of diesel still remain, too. It offers a CO2 advantage over petrol cars, and delivers more miles per gallon. And because of their lower CO2 emissions, diesel cars registered before April 2017 often have significantly lower VED (car tax) rates than petrol alternatives. This is because the road tax system is based on CO2 emissions – indeed, at one time the government considered diesel cars an environmental saviour when the focus was on CO2 rather than NOx. Having a 'diesel' logo on your car was a green-thinking badge of honour. Today, it's something you'll be keen to peel off…
Diesel NOx emissions are controlled by various means. A common method is exhaust gas recirculation (EGR). Nitrogen in the engine intake air is replaced with exhaust gas, so there's less of it entering the motor in the first place. Car makers also use NOx traps within the exhaust, which store the gas then reduce it to nitrogen over a catalyst. More effective, however – and a common feature on many mainstream diesels – is selective catalytic reduction (SCR). Here, an additive such as AdBlue (which contains urea) is injected into the exhaust – again converting NOx into harmless nitrogen and water.
Euro emissions standards dictate maximum permissible NOx emissions from cars. These range from the earliest Euro 1 standards in the early '90s, to the latest stringent Euro 6 standards, introduced in 2015. NOx emissions are regulated by how many grammes per kilometre (g/km) are produced.
Euro standard Year NOx – diesel NOx – petrol
Euro 3 Jan 2001 0.5g/km 0.15g/km
Euro 4 Jan 2006 0.25g/km 0.08g/km
Euro 5 Jan 2011 0.18g/km 0.06g/km
Euro 6 Sep 2015 0.08g/km 0.06g/km
With Euro 6, for the first time, test bench NOx figures are also being verified in real life as part of the Real Driving Emissions (RDE) test. The outdated NEDC fuel economy test, which had become too lenient and produced unrealistically high official fuel economy figures, has also replaced by the newer, more accurate WLTP test. The figures illustrate how newer cars have cleaned up their act – and why pre-2005 or even pre-2009 diesels might be at risk of financial penalties or driving restrictions.
London's Ultra Low Emission Zone (ULEZ) is the perfect example. While Euro 4 petrol cars from 2006 onwards are exempt from charges, the rules are tightened for diesels and only Euro 6 models escape the £12.50 daily charge. Currently, the ULEZ shadows the London Congestion Charge area, but in October 2021 it will extend to all roads within the North and South Circular radials. That means thousands more motorists will be affected, including, we're afraid to say, our Ford Fusion-driving reader.
Indeed, some have been even more strict. Bristol has proposed a controversial full diesel passenger car ban within an area of the city centre between 7am and 3pm. Vans and trucks are allowed in, but only if they pay a fee. This is unhelpful. It unfairly penalises new 'clean' diesels while still giving access to older petrol vehicles with much higher emissions. It encourages further vilification of diesel and suggests a concerning lack of understanding from the authorities in charge.
• Read our comprehensive guide to the WLTP
Regional Clean Air Zones (CAZ) are expected to launch in cities such as Birmingham and Leeds, although their planned introduction has been delayed due to the coronavirus crisis. As traffic levels build again, pressure will increase to roll them out and tackle the government's legally binding obligation to eradicate regional NOx hotspots.
The government is unlikely to make MOT test rules stricter for older diesels. As they age, there will be fewer and fewer on our roads, so the problem will effectively solve itself. Besides, NOx isn't assessed as part of the MOT test, and garages wouldn't be able to afford the expensive test equipment required.
The most recent diesel-related MOT update came in 2018, focused on cars fitted with diesel particulate filters (DPFs). As their name suggests, these store harmful particulates (although they do not tackle NOx emissions). If the DPF has been tampered with, or the tester can see smoke of any colour from the exhaust, the car fails. Expect further updates in the future, focused on cars using more modern emissions-control technology.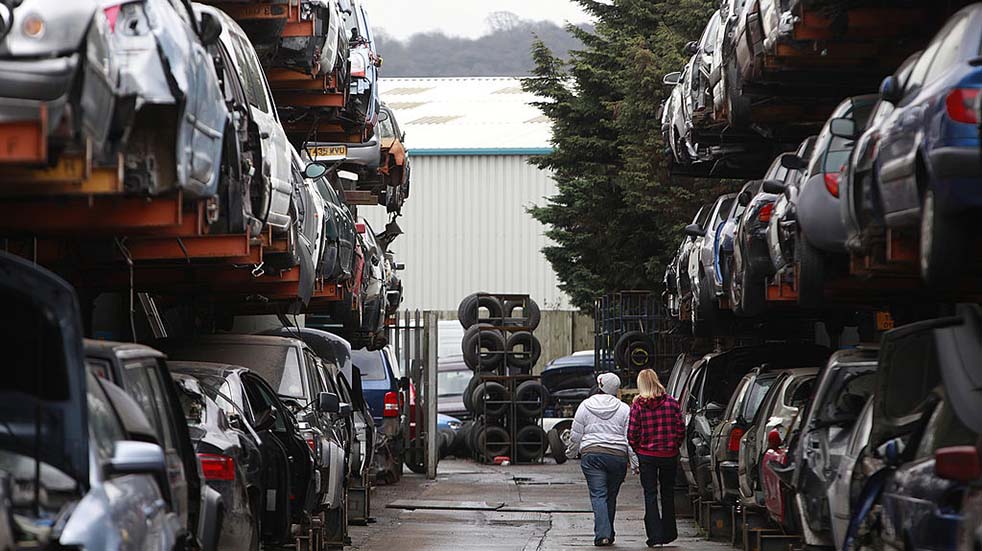 Where the government could incentivise the demise of older diesels is through a new car scrappage scheme. This is not a new idea; the UK vehicle scrappage scheme of 2009 helped get 400,000 older cars off the road and helped the industry recover after the recession. In a sign of how successful it was, some car makers today are actually running their own scrappage-style schemes.
Reviving the idea with an official government scheme would help the automotive industry recover after the Covid-19 pandemic. It could be focused on older diesels, giving owners several thousand pounds off a new car in exchange for their old diesel – an environmental win-win, particularly if you own an older diesel worth hundreds rather than thousands of pounds. You could double or even triple its value, provided you're in a position to afford a new car.
• Read our great electric car odyssey from Milton Keynes to Dundee
It can't be denied that older diesel cars risk becoming an environmental headache as they age. Owners may feel guilty about this – but many might not be in a position to buy a newer, greener car, as much as they'd love to. Until there is more support to help low-income workers upgrade to a new or clean, low-emissions used car, getting behind the wheel of a more environmentally friendly motor will remain a distant dream.
Boundless member offers
Get a Car Safety Check for just £15* from Fixter
Fixter's full car safety check ensures that your vehicle is roadworthy, safe and in full working order. To find out more, click here. *Terms and conditions apply.
Get a 10% discount* on a car warranty from Car Care Plan
Boundless members can get annual warranty protection from just £176*. Car Care Plan specialises in comprehensive mechanical protection for your car, giving you peace of mind in the event of a breakdown. To find out more about this offer, click here. *Terms and conditions apply.
Photos: Getty Images