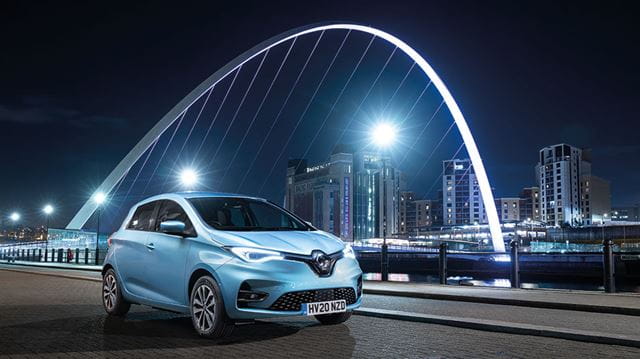 The UK government has announced that it will ban the sale of petrol and diesel cars by the year 2040. But how close are we to having a fully operational electric vehicle (EV) infrastructure in this country? There was only one way to find out…
Milton Keynes to Dundee. I'll admit, it's not on my list of dream drives. I'm willing to wager it's not on yours, either. The Pacific Coast Highway, sure. Australia's Great Ocean Road? Top five, easy. But from Bedfordshire's finest new town to the home of Scotland's fruitiest cake? We'll forgive you for not rushing out of the door with car keys in hand.
But bear with me, because this could actually be the most momentous road trip we've tackled here at Boundless. For starters, we're doing it on battery power alone. And our route isn't as random as it sounds. Milton Keynes and Dundee – perhaps surprisingly – are two of the biggest EV (electric vehicle) growth areas in the UK, both featuring rapid-charging hubs that look every inch like the forecourts of the future.
And that's fine if you live in Milton Keynes or Dundee. The question is, what lies in the middle? Is the rest of the country ready for the Big Switchover? To find out, and to make things interesting, we'll be taking the scenic route via the Pennines and Northumberland National Park, where electric charging points may prove few and far between.
Renault's EV rider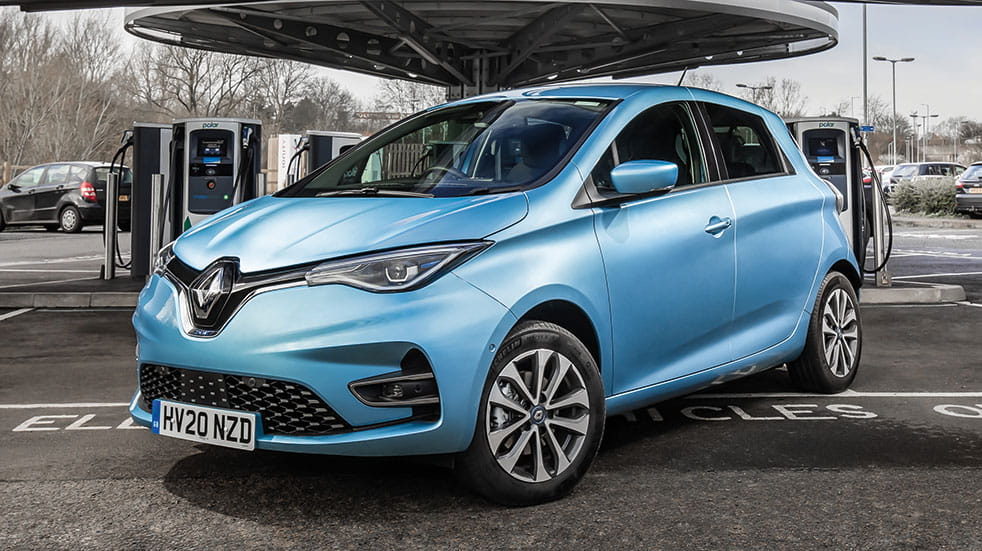 Photo: Jonathan Fleetwood
Our car is the all-new Renault Zoe. The original model was one of the very first mainstream EVs. This much-improved version features a larger 52kW battery, capable of storing 25% more energy and facilitating an increase in range from 130 miles to 245 miles – in theory, at least. It's available with a more powerful 135PS electric motor for better performance, too. On paper, this is as about as good as it gets for a small electric car right now.
It's far from cheap, though. Our top-spec GT Line R 135 ZE 50 costs a hefty £32,870 (£29,870 after the government's plug-in grant) – which includes an optional rapid charger and winter pack with heated seats and steering wheel. Still, it proves you don't have to spend £60,000 on a Tesla if you want to go zapping along in an EV.
But first, it's time to charge up. On a blustery but bright spring day, we glide silently up to the Milton Keynes charging hub. With eight chargers on site, it's about the same size as a large petrol forecourt. Three circular roofs give it a bit of a spaceship look, although that's somewhat spoilt by its position, being plonked next to a coach station.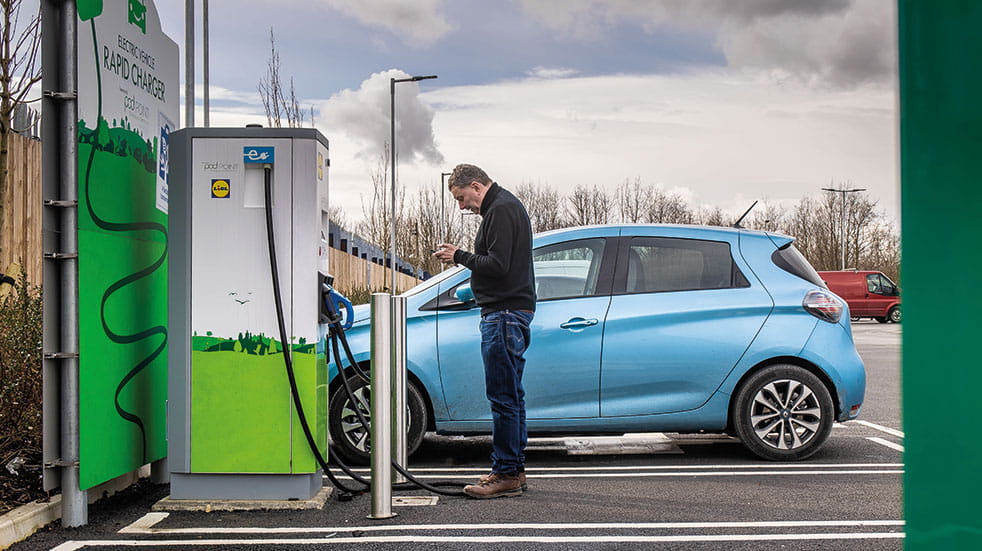 Photo: Jonathan Fleetwood
Happily, unlike many of the chargers that we'll encounter on our adventure, this one offers one-touch credit card payment (although it's a bit of a faff and takes a few attempts plus two cards to get it working). Our car is equipped with a rapid charge function, which means we can use 50kW DC charging. Renault says this can give the Zoe 90 miles of range with 30 minutes of charging.
It takes one hour and two minutes to top up from 63% to 98%, which should put us close to the claimed WLTP 245-mile range. However, the Zoe is showing just 177 miles. As we head north over the next few days, the range will drop to 164 miles and, eventually, on the final–bitterly icy – morning, to 143 miles. To be fair, Renault doesn't try to hide the fact that cold weather hammers battery life, advising that the average real-world summer range is 233 miles, and that in winter this can fall by around 80 miles, to 150 miles.
Other factors affect range, too – hilly terrain, heavy traffic and, of course, driving style. But hand on heart, we do everything we can in order to maximise the range. Although it's not always easy.
Photo: Jonathan Fleetwood
Driving in Eco mode helps to preserve the battery by dialling down the strength of the heating and air-con, as well as holding the car at a top speed of around 64mph. But when you find yourself creeping too close to a lorry on the motorway, you have to press the accelerator harder to create a 'kick-down' effect to summon the energy to overtake safely. Otherwise, the little Renault feels perfectly stable and isn't buffeted about by side winds.
With 47 miles of range remaining, it's time to recharge already. Ferrybridge services on the A1 offers an empty bank of Ecotricity chargers but, despite being registered for the app, we can't get it to talk to the charger. Luckily, Tesla driver David Bayley comes to our rescue and explains that when Ecotricity's app connection fails, the company lets you recharge for free.
There's no rapid DC charge on offer, so we settle for a two-hour AC charge and a long lunch... overrunning the two-hour maximum stay in the car park, for which we're presented with a £15 penalty.
Splendid, near-silent isolation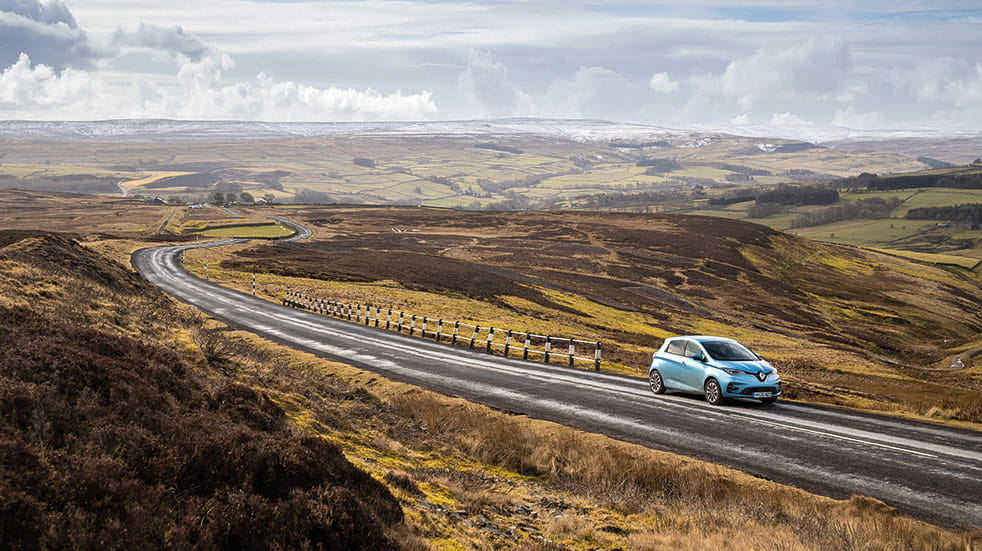 Photo: Jonathan Fleetwood
Having had enough of the homogenous horrors of a service station existence, we're determined to spend the night somewhere non-corporate –we've set our sights on a homely little pub on the edge of the Pennines.
Phoning ahead, we're told there's no commercial charger but there is an outside plug – which will, of course, take a very long time to charge the car. Precisely 26 hours and 30 minutes, in fact, to go from 24% to 100% using this particular 2.3kW AC socket. Not all home charges take this long – buy a Zoe and Renault will supply and fit a free 7.4kW AC Wall Box Charger for a 100% charge in about nine-and-a-half hours. Perfect for overnight top-ups on a low-cost tariff.
The following morning we're up to 70%, with a range of 102 miles – enough to enjoy a run over the still-icy Pennines under clear blue skies. At times, the road stretches for miles without another car in view, and the sense of splendid isolation is enhanced by the near-silent running of the Zoe as it zips along. It's worth saying here that at very low speed, the car produces a slight drone to let pedestrians know you are there. It sounds a little bit sad, though, like Marvin the Paranoid Android in The Hitchhiker's Guide to the Galaxy.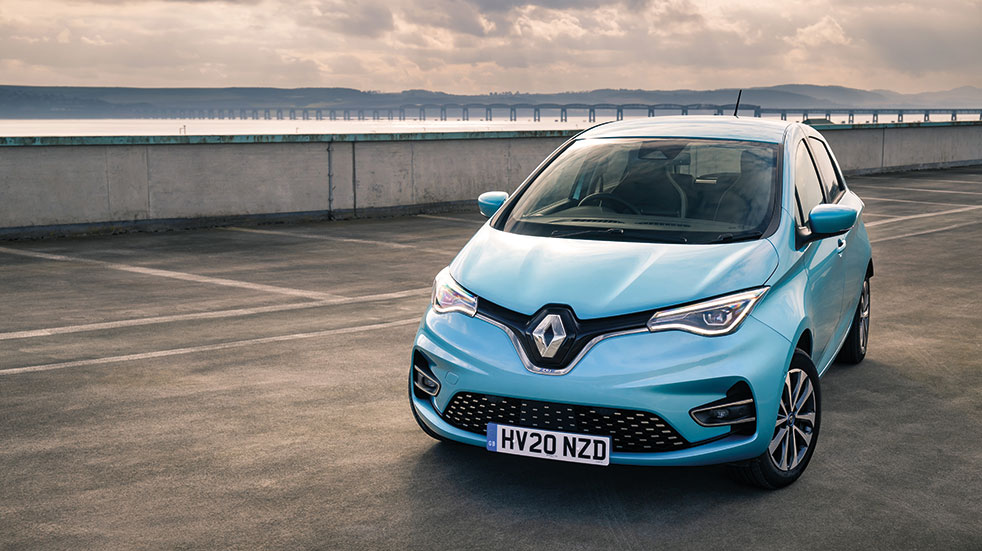 Photo: Jonathan Fleetwood
Thinking ahead, we use the Renault's satnav and the EV driver's bible, Zap-Map, to search for working charging stations, looking to avoid the not-infrequent occurrence of turning up and finding them broken. Alas, we still encounter our fair share of kaput chargers and malfunctioning apps. Still, as we push on northward, my fondness for the Zoe grows. There's no denying that a certain satisfaction is derived from making progress across country in an electric car and not burning fossil fuel, so long as you've charged on a sustainable tariff.
Over the Scottish Lowland roads, the Zoe feels accurate and precise. It's especially rewarding in 'B mode', which enables energy to be recuperated and fed back to the battery when you lift off the accelerator. This also provides a braking effect – ease off the throttle by just the right amount, and you can turn off onto adjoining roads without needing to touch the brakes. It's strangely satisfying.
The UK's charging network can get you down at times, though. Of course, we have chosen to make life deliberately tricky for ourselves by heading across the country rather than sticking to the motorway and hunting down rapid chargers. Also, the number of electric charging points across the country is growing all the time – in the last year alone, it increased by around 50%. And that's great news, of course, but to make this work on a large scale, more rapid chargers will have to be installed in even the remotest of locations.
Running close to the (chill) wind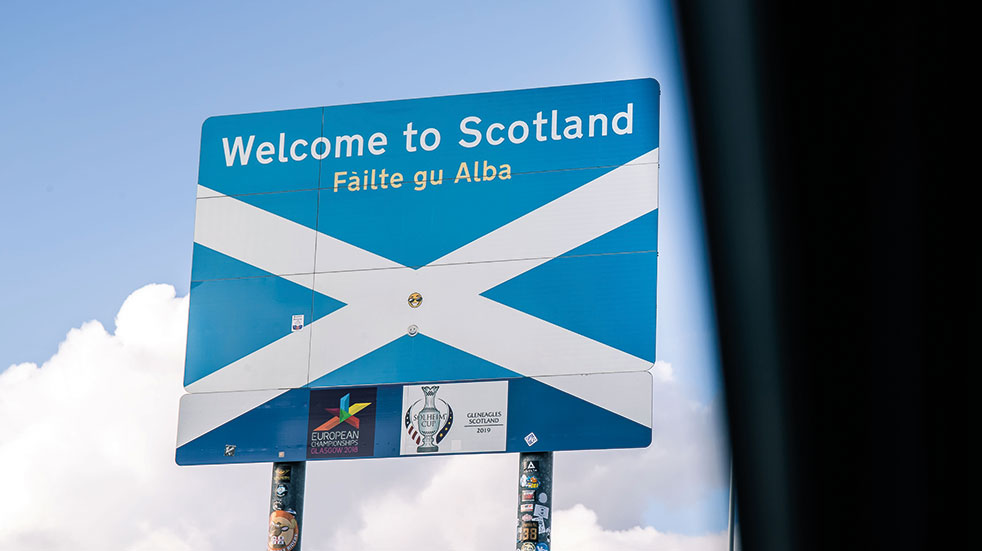 Photo: Jonathan Fleetwood
After a diversion through the streets of Edinburgh, we join the commuter cars and lorries thundering across the Forth Road Bridge, zapping along beside them in the Zoe during the late-evening rush hour.
Further north we go towards Perth, the Gateway to the Highlands. There are, of course, places to charge on the M90 and, strictly speaking, this is what we should do. But it's late, we're hungry and, let's be honest, sometimes you just want to get to your destination. So, we take our chances and push on through the night as the battery level falls.
There's a price to be paid for this decision, though. Soon we're running with the heater off and coats, gloves and hats on, desperately trying to eke out enough miles to reach our hotel. It occurs to me that this is how Bob Cratchit must have felt at his desk in Scrooge's counting house on Christmas Eve.
On we shiver, eventually making it to Dundee, a city in transition. Redevelopment is rife, the tech industry is booming, and the shiniest jewel in its cultural crown is undoubtedly the stunning new V&A Museum – the first in the world outside London. It nestles on the waterfront alongside the RSS Discovery, the research vessel that carried Scott and Shackleton to the Antarctic.
Photo: Jonathan Fleetwood
Plenty is happening on the EV front, too, with the local council taking significant steps to promote sustainable mobility. The city is aiming for full zero-carbon transport by 2035. We head to one of the latest charging points on top of Greenmarket car park. It's an impressive facility that uses solar panels and a battery storage system to charge up to 20 vehicles at a time. And yet, even here – at the forefront of the EV revolution – there's no card payment option. So, we try and try again to pay via the app, but it just won't work.
Somewhat despondently, and with just enough charge to get us back to Edinburgh, we turn around and head for home. And it's on the edge of the capital that we have the most straightforward charging experience of the whole 900-mile round trip. There's only one charging point, but it's a rapid one and fully functional. It works first time with a single tap of a credit card. Finally, in this brave new world of electric mobility, someone has figured out how things should be done. The irony that it's at a Shell petrol station is certainly not lost on us.
Charging times and cost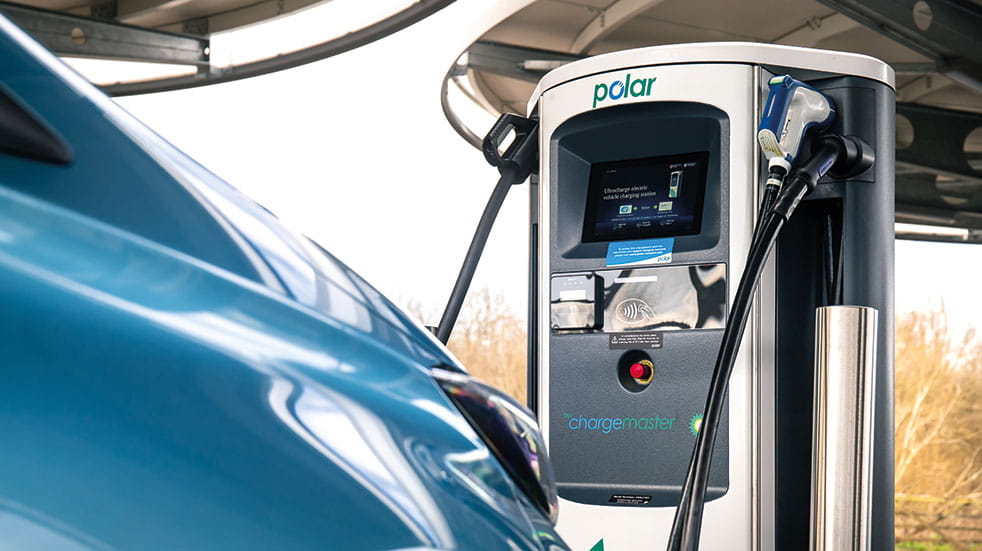 Photo: Jonathan Fleetwood
There are three main charging speeds – rapid (43–100kW), fast (7–22kW) and slow (around 3kW) – as well as several connector types (see Zap-Map for a list). Currently, 50kW rapid chargers are the quickest commonly available in the UK. Most EVs can't actually accept anything faster than that – Teslas are among those that can, using the company's network of 120–150kW 'supercharger' points. Cutting-edge EVs such as the Porsche Taycan can charge at up to 350kW, adding around 60 miles of driving range in a mere five minutes. However, there are only a handful of those 350kW chargers in the UK on the Ionity network.
Highlights of our route
1. Carterway Heads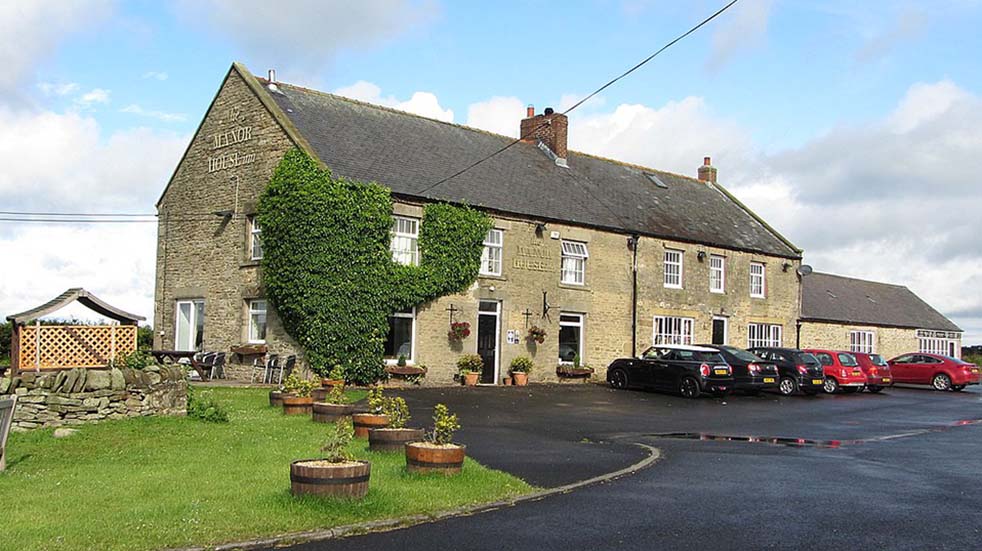 Photo: Andrew Curtis
This tiny village boasts the excellent-value Manor House Inn and is within an hour's drive of Hadrian's Wall and the Pennine Way walk.
2. The North Pennines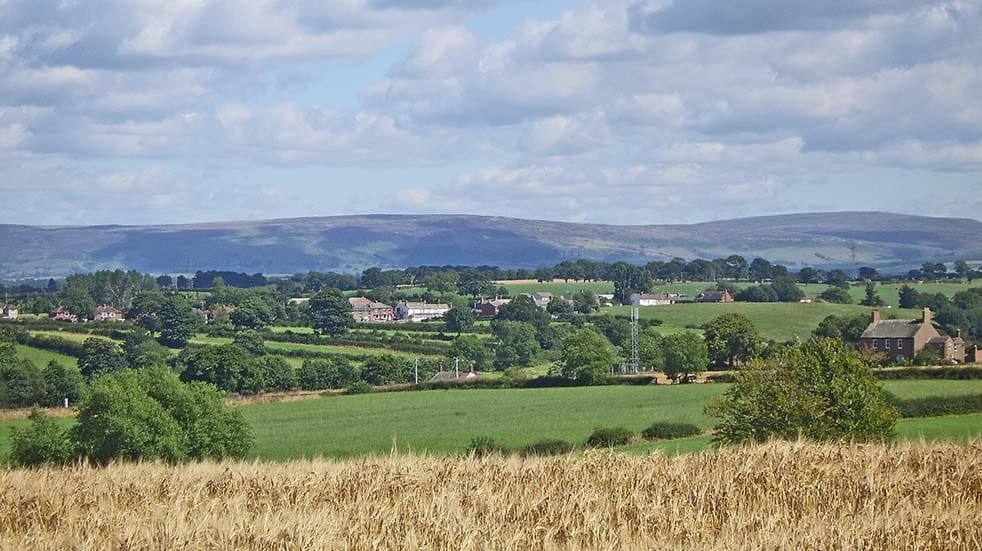 Photo: Getty Images
A paradise for walkers and bird-spotters – and drivers too, with roads like the B6278.
3. Jedburgh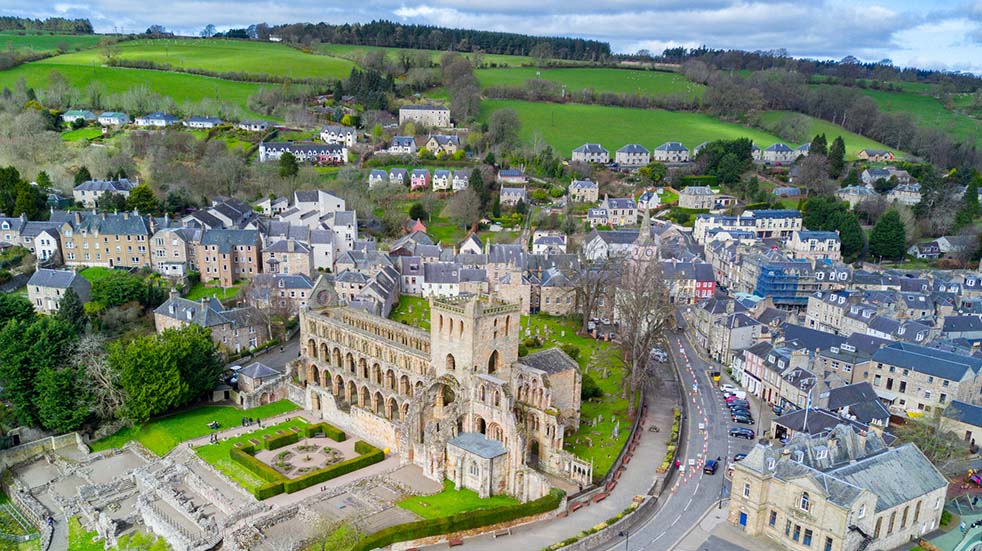 Photo: Getty Images
The first town over the border is dominated by the haunting, huge remains of a 12th-century Augustinian abbey.
4. Edinburgh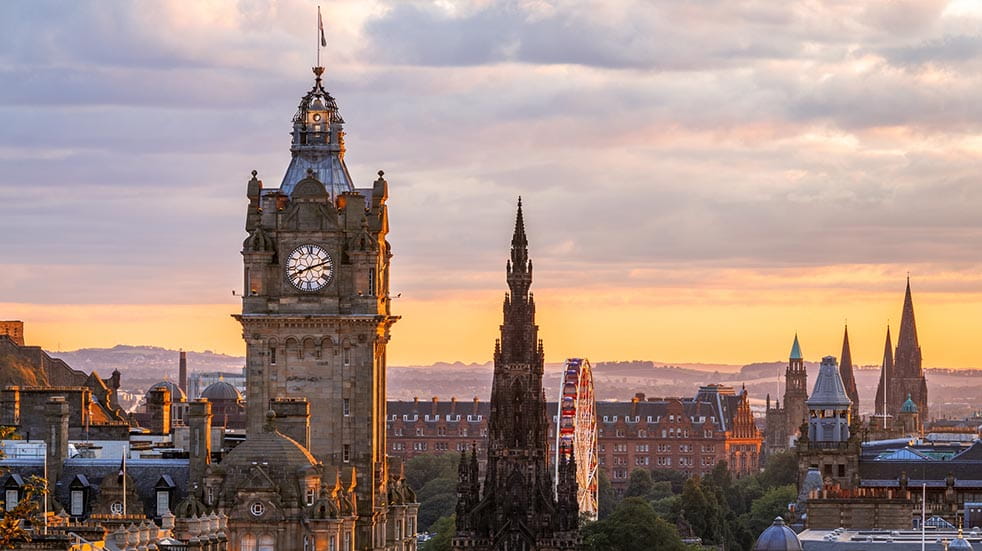 Photo: Getty Images
Visit the Arcade Bar Haggis & Whisky House in Cockburn Street, where you can enjoy the 'Great chieftain o'the pudding race'and, if you are staying over and not driving, maybe a wee dram too – it has more than 100 to choose from.
5. Dundee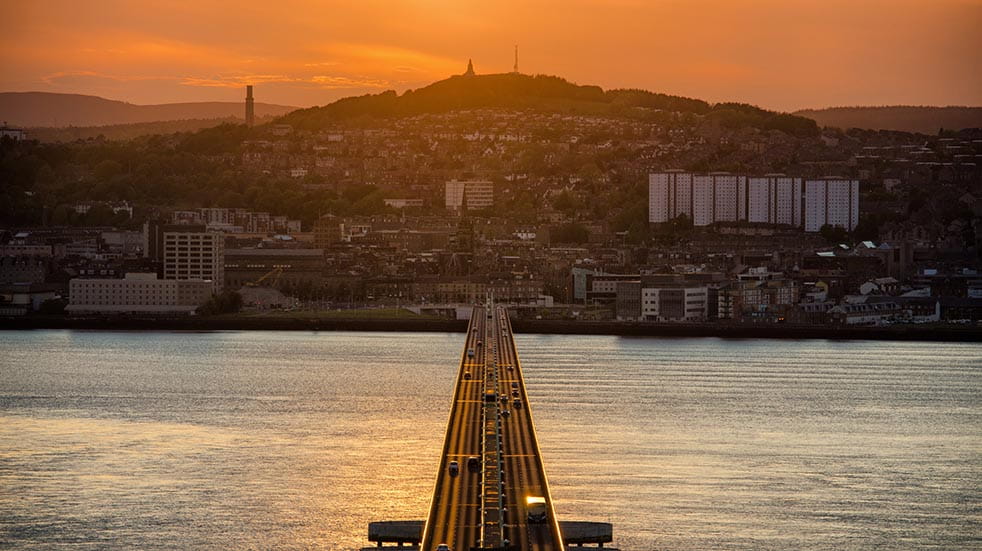 Photo: Getty Images
Home to RSS Discovery, which carried Scott and Shackleton to the Antarctic, the first V&A Museum outside London and secret artwork down hidden alleyways.