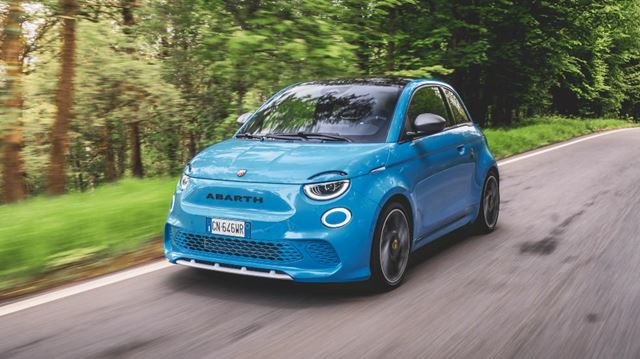 Your expert: Paul Horrell's been writing for Top Gear for 20 years and is a regular on the European Car of the Year jury panel – suffice to say, Paul knows his stuff when it comes to motoring.
Electric Hot Hatch – Abarth 500E
From £34,195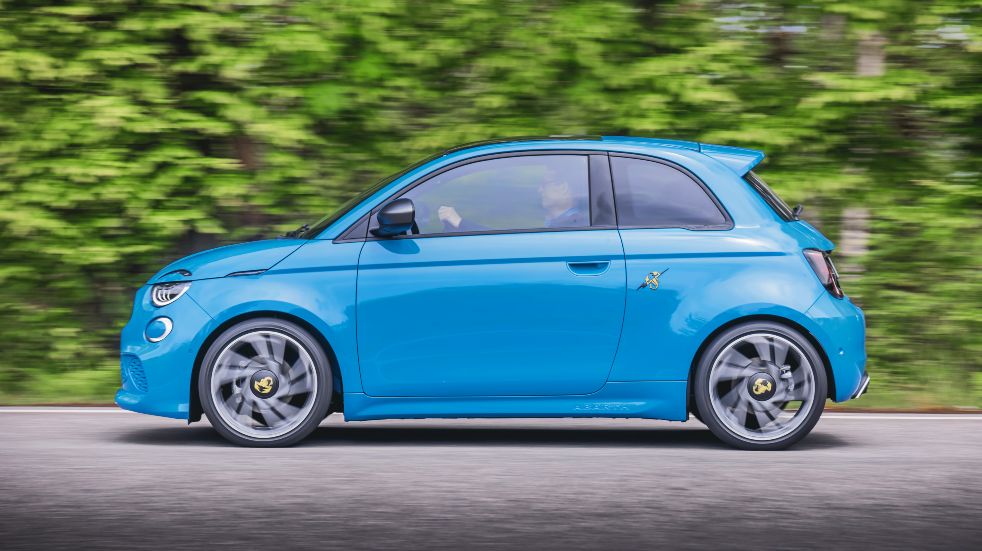 I've labelled it as a hot hatch, but by today's standards it's warm rather than toasty. Still, it's noticeably quicker than the Fiat 500e it sprang from. Most of all it's welcome because it shows EVs can have a fun, engaging spirit. The power is quick-witted, like any EV. What's unique is an external speaker that mimics a rorty petrol exhaust – fun in the countryside, embarrassing in town. (Mercifully, it has an off switch.)

The Abarth holds your attention with lively steering and terrier cornering, so you feel the tyres working beneath you. The cabin is as stylish – and petite – as the outside, and the seats are the supportive sort a hot hatch needs. Boosting the performance has shaved off some range, but it'll still go further than an electric Mini or Honda e.
Hybrid Crossover – Nissan Qashqai E-Power
From £34,020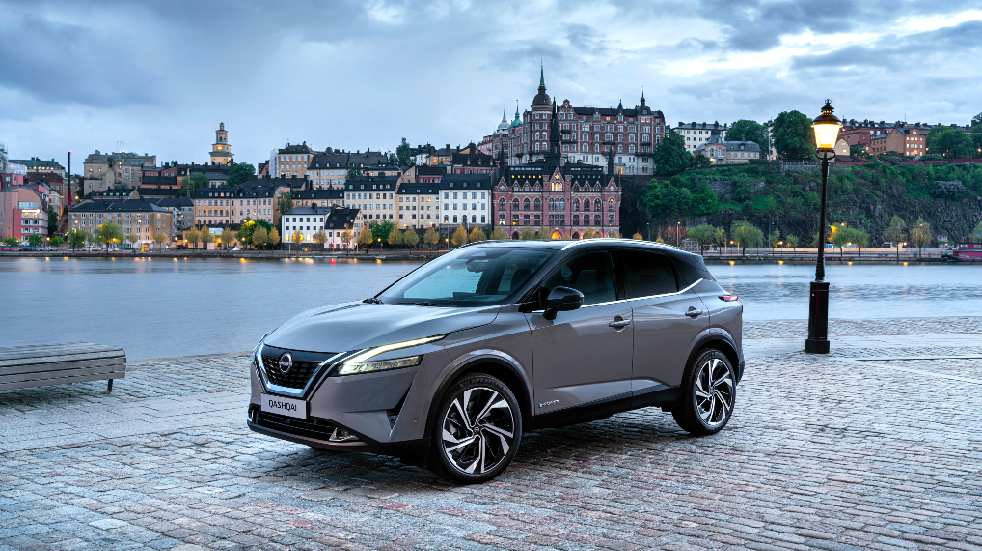 The Qashqai is massively popular. Its styling hits the spot with families, and that turns to lasting affection thanks to practicality and an easy-to-drive nature. The new e-Power system gets diesel-like economy from a petrol engine. It's a no-plug hybrid but not in the usual way. The engine doesn't drive the wheels directly, but rather a generator, feeding a battery. This connects to an electric motor, which turns the wheels with no direct connection from the engine.

The result is a smooth, vibrant pick-up when you press the accelerator, as well as frequent silence during town driving. It feels like an EV – of which Nissan sells several, and wants this to be a stepping stone. When the engine does chime in, it's quiet enough to be mostly drowned by the radio or your kids' chatter.
Hottish Hatchback – Vauxhall Astra GSE
From £41,050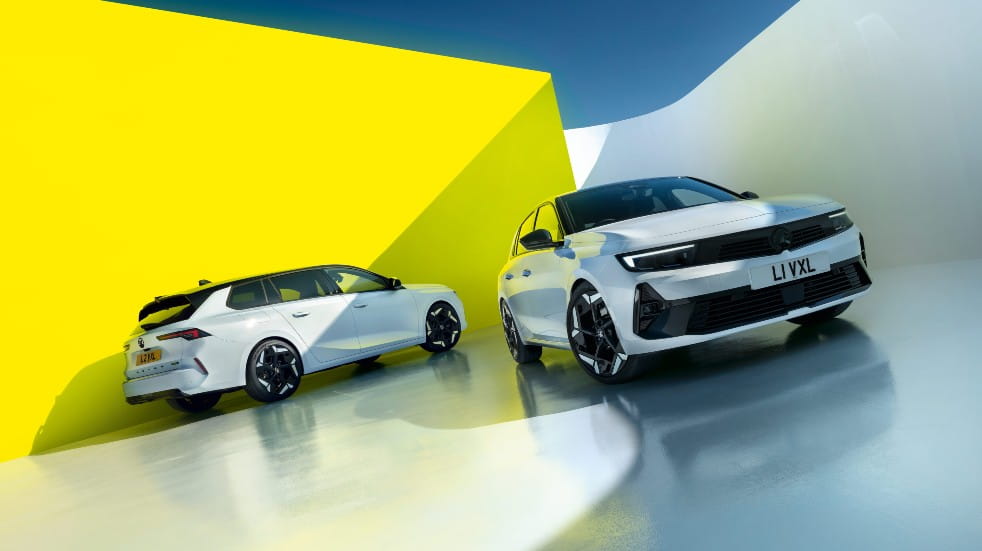 To young petrolheads in the late 1980s or early '90s, Astra GTE and GSi meant the lairiest hot hatches. With jumbled letters, the mission has crept, but the GSe is still the sportiest Astra.

It's a plug-in hybrid, using an electric motor either to augment the power of its petrol engine, or run alone from the battery you charged with a cable. Electric-only range is enough for a gentle commute, and if that's you then there's spectacular average fuel economy to be had. Otherwise you'll be in petrol-hybrid mode, and fortunately the two power units are pretty smoothly synchronised – not a given with PHEVs. Gently firmed suspension makes cornering feel spirited, but this is on the liveable end of the hot hatch spectrum, it's no headbanging '80s reboot. You can even have it as an estate.
Electric Coupé Crossover – Volvo C40 Recharge
From £48,355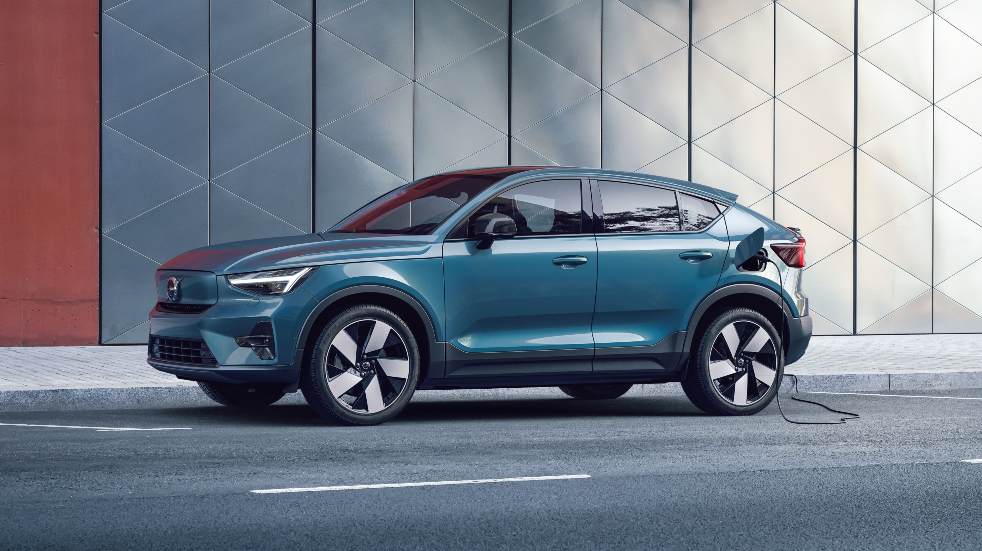 The Volvo XC40 crossover hits the Scandi-decor target, with clean shapes and fresh materials, plus Volvo safety. You see these everywhere, for good reason.

The C40 is an electric-only coupé version, its rear end remodelled into a more rakish pitch that improves streamlining for slightly more range. It loses some rear headroom and boot boxiness, but not much. Just in is this revised version, with a more efficient drive motor, relocated from the front wheels to the back. Rear-drive doesn't turn it into a sports car though. It's a solid, mature machine with measured steering response. The accelerator and brakes match in their smoothness. It's very quiet too, and Volvo's usual brilliant seat support will cradle you all the way.
Hatchback – Mercedes A-Class
From £31,880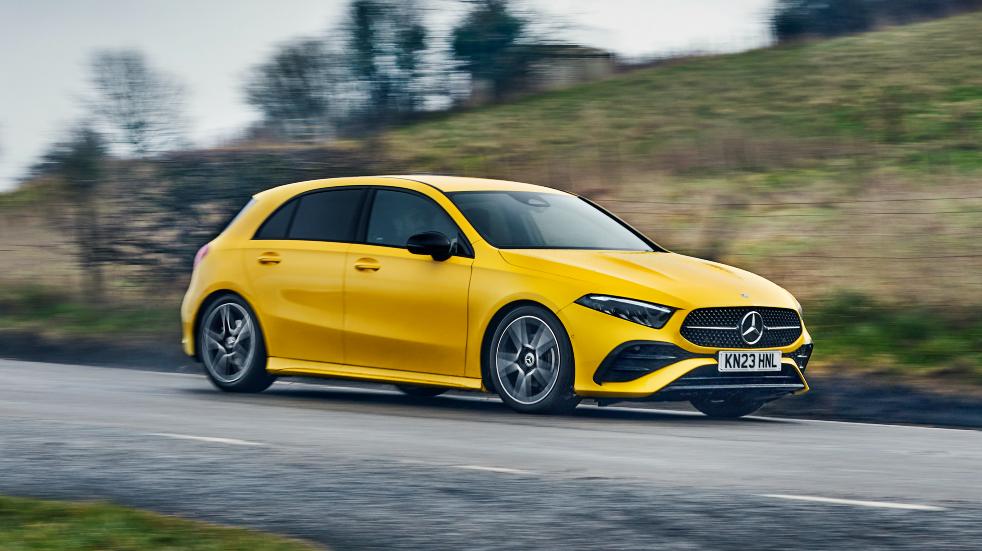 A diesel hatchback? Party like it's 1999! OK, you can get the newly facelifted Mercedes A-Class with mild-hybrid petrol, but it was the diesel I tested, and even if it's going out of fashion this one has real appeal for long-distance drivers thanks to strong muscle and far-apart fuel stops.

A smooth standard-fit automatic transmission makes the best of it. If you don't have kids (the back is a bit cramped) the hatchback bodystyle is another golden oldie versus today's crossovers. You sit low, making the car feel more agile as well as emphasising the A-Class's mature and smooth springing. It's quiet and steady like Mercedes' bigger cars.

The interior feels like those bigger Mercs too, with a fancy-graphics widescreen dash, acres of leathery soft surfaces and designery LED lighting.
Luxury electric crossover – Audi Q8 E-Tron
From £67,800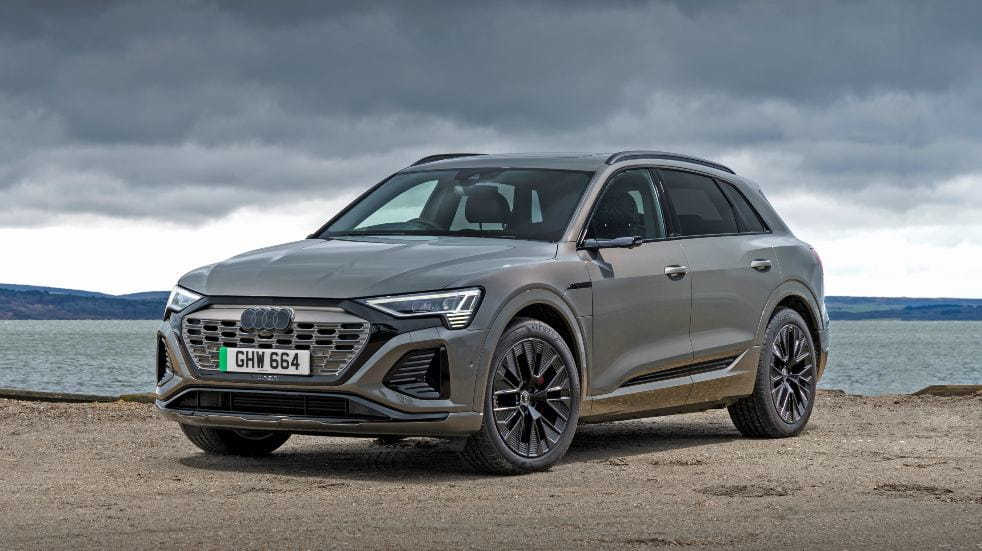 This began as the plain e-Tron, acquiring the Q8 badge with its facelift, along with extra range and revised steering. Its real talent is refinement, moving down the road in an uncanny hush, with the security of quattro drive. It's not a sports-crossover, but rather roomy luxury transport.

It'll go a long way non-stop now, and can recharge fast. That range stems from a vast battery rather than any special running efficiency. (Imagine a petrol car that's thirsty but has a huge tank.) Ah well, its production is carbon-neutral.

It's full of high-tech niceties. You can even opt for camera-based door mirrors. They deprive you of binocular depth perception, so try before you buy: I just can't get used to them. Their reduced aero drag stretches range a little.
Do more with Boundless
Boundless Approved Partner Griffin offers exclusive savings of up to £16,000* on brand new cars from a variety of carmakers including Ford, VW, Renault, Honda, Mazda, Volvo, Seat, Nissan, and more.
Boundless members get free entry to top attractions, discounts on restaurants and savings on high-street brands plus dozens of other deals on holidays, experiences and more! If you're working or retired from the public sector or civil service and not yet a member, discover more about Boundless membership here.

*Savings based on A6 Avant S-Line 50 TFSIe Quattro S tronic UK Recommended List price of £61,040, Griffin Price £44,995.