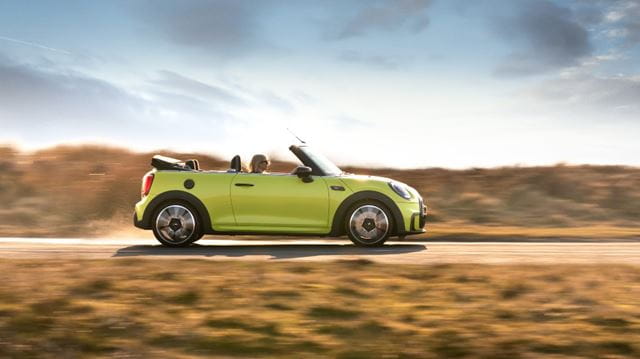 Summer's here, the sun is out, and day tripping is back on the menu. And when the mercury is soaring, there's nothing better than feeling the sunshine on our skin while the wind blows through our hair.
And this is exactly when driving a convertible comes into its own. Who wants to shut out the open air while we're travelling – as converts to the fabled drop top will tell you, it's one of motoring's greatest joys. But while a convertible can sometimes fall into the dangerous category of 'impulse-buy', it doesn't have to be that way.
With improvements in design and technology, it's now possible to run a convertible year-round without it becoming a frustrating white elephant. Read on for our picks of the most practical and easiest to live with new and used convertibles you can find on the market today.
---
Top of the list
Mini Convertible – from £25,456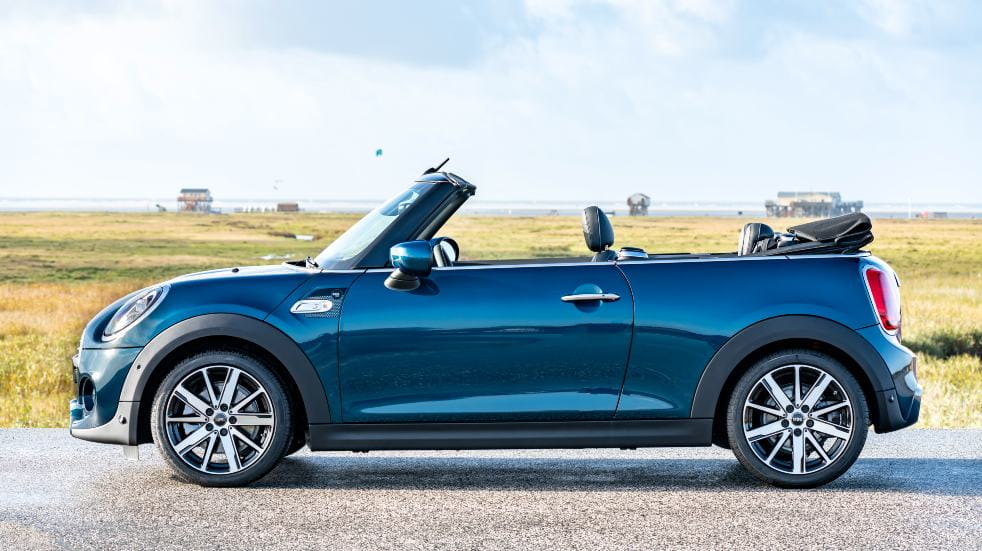 We're kick-starting our list of favourites at the lower end (while still not cheap) of the price spectrum, with the Mini soft top. Being a Mini, it's smaller than lots of other convertibles on the market, but it still retains four surprisingly decently sized seats. (Though if you were giving Richard Osman or John Cleese a lift in the rear seats, neither would be in for a particularly comfortable ride!).
This stylish and zippy number is super-easy to use; the roof folds quickly and effortlessly into the boot and it's a comfortable and uncomplicated car to drive (with none of the wobbly ride you might expect from a hardtop conversion). Coming in at a relatively reasonable price, it's hard to go wrong with this summery spin on a British icon.
Fiat 500C Electric – from £23,495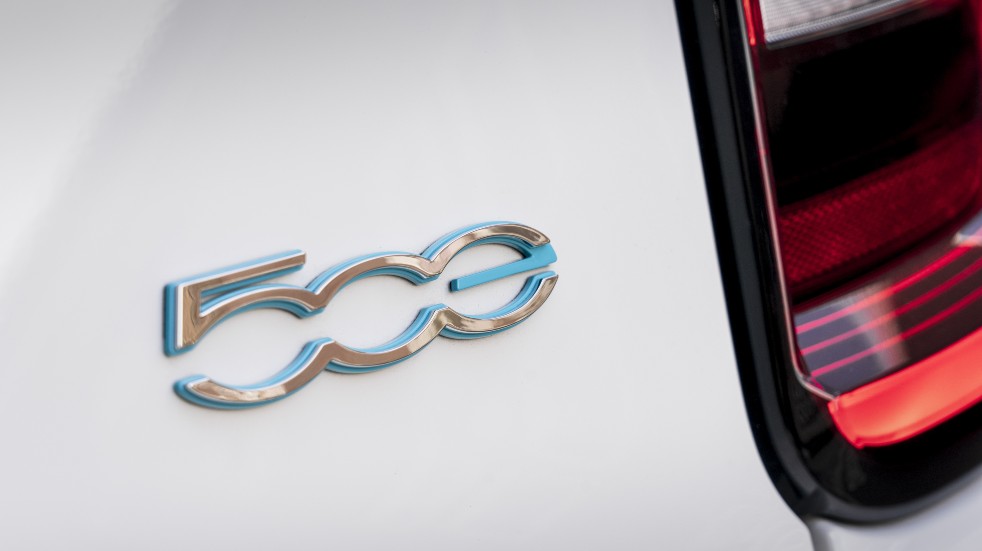 Yes, that's right – EV convertibles are here to stay. Although electric cars with convertible roofs have been slow to emerge, if it's zero-emissions you're after, then look no further than Fiat's fab new 500 Electric.
This Italian beauty has a sliding cloth hood that you can wind back behind the rear seats, though the small drawback is that the car's pillars and cantrails stay in position when the roof is down. All versions come with a 117bhp front-mounted electric motor and a 42kWh battery for an impressive 199 miles of WLTP electric range, (although in the real world, you can reasonably expect that number to decrease by up to 25%).
In all, this is a great little car – you can squeeze in four people, and the performance is strong up to around 50mph.
Mazda MX-5 – from £23,530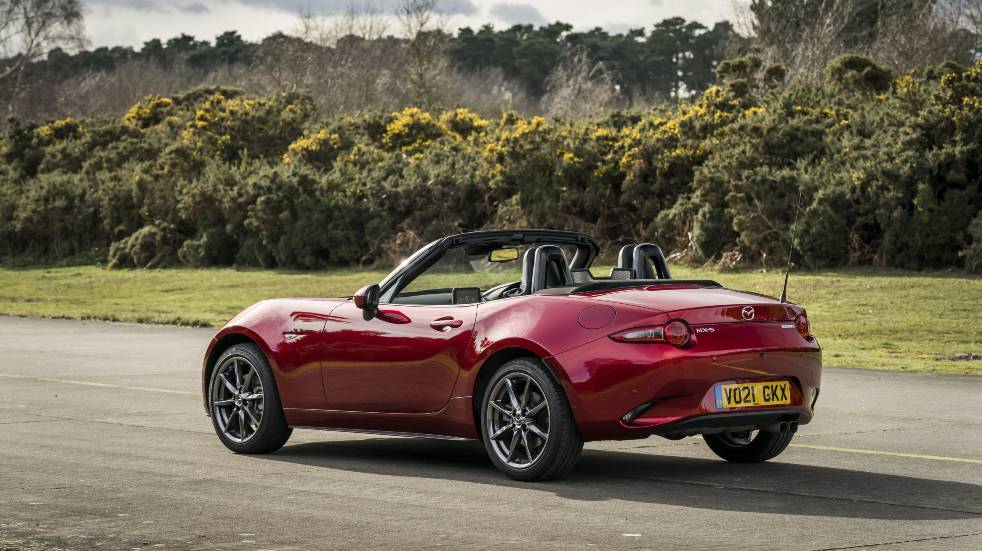 This classic convertible runabout is the latest in the storied Mazda Roadster range. These cars have been kings of the road for 30 years, and with that much experience under their belts, Mazda's fourth-generation MX-5 is no different. Now the world's best-selling two-seater sports car, these eye-catching road heroes hold their value excellently and for good reason.
The MX-5 is smaller, and over 100kg lighter, than its predecessor. Mazda has wound back the clock to the heyday of the sports car, providing a genuinely lightweight model and a driving experience that's tough to match in a price range that isn't completely unattainable.
The fabric roof stows manually behind the driver and passenger seats (with no fiddly electrical components to go wrong). There's also a (more expensive) electrically operated hard-topped model – the MX-5 RF – which also provides a slightly more spacious boot and cabin.
Click here to give it the once over
---
The best of the rest…
BMW 4 Series Convertible – from £47,195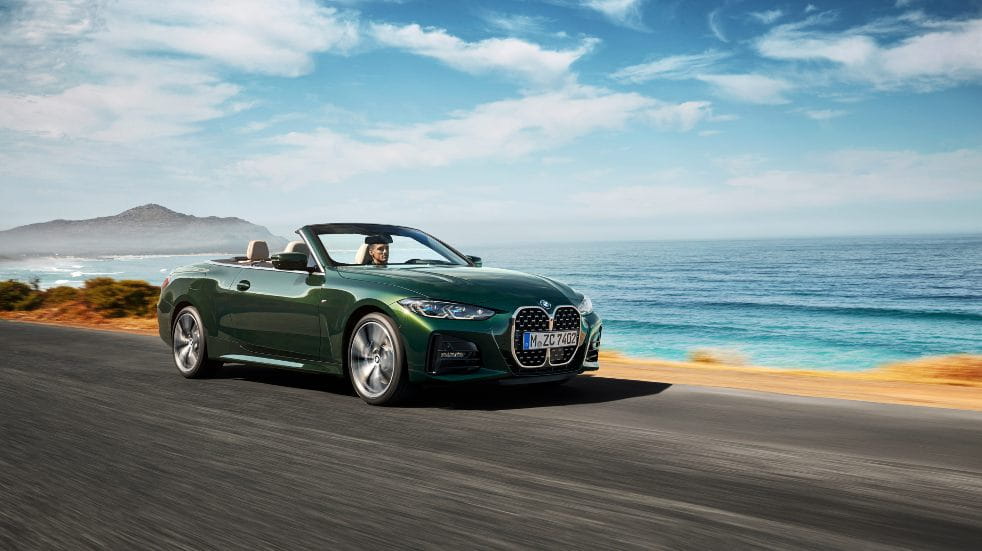 One of the newer convertibles on the market, the 4 Series is marked out by a lighter soft-top roof and striking twin-kidney grille. The interior offers high-tech specs and enough roof to carry four people in comfort. Plus, there's a generously sized boot for your weekends away.
Mercedes E-Class Cabriolet – from £54,095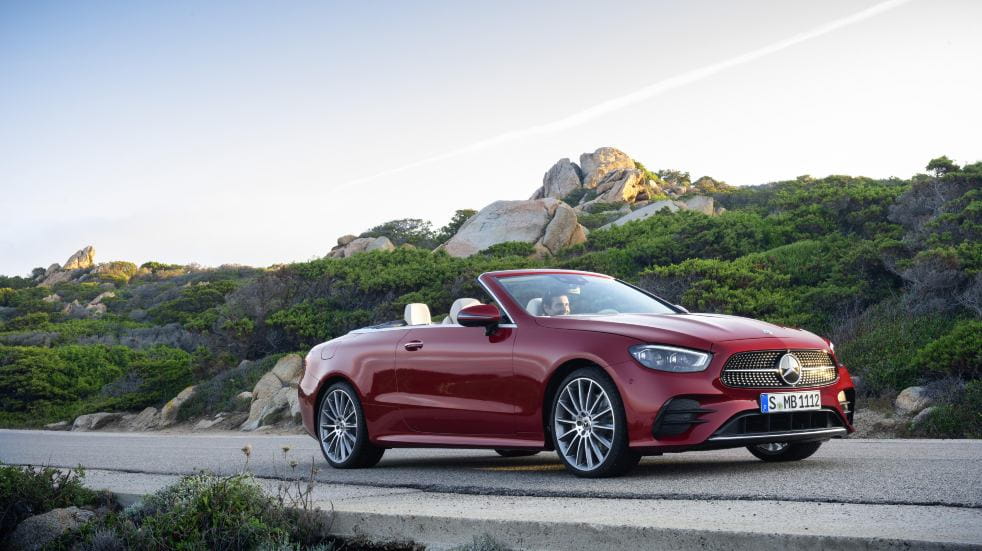 Sitting firmly at the luxury end of the convertible market, the Mercedes E-Class Convertible is a surprisingly unaltered version of its already acclaimed hard-top sibling. The E-Class offers up a good amount of space up the front and back in addition to a sizable boot. And while the state-of-the-art infotainment system and prestige badge are certainly plus-point, its hefty starting price will equally be enough to put some people off.
Audi TT Roadster – from £34,940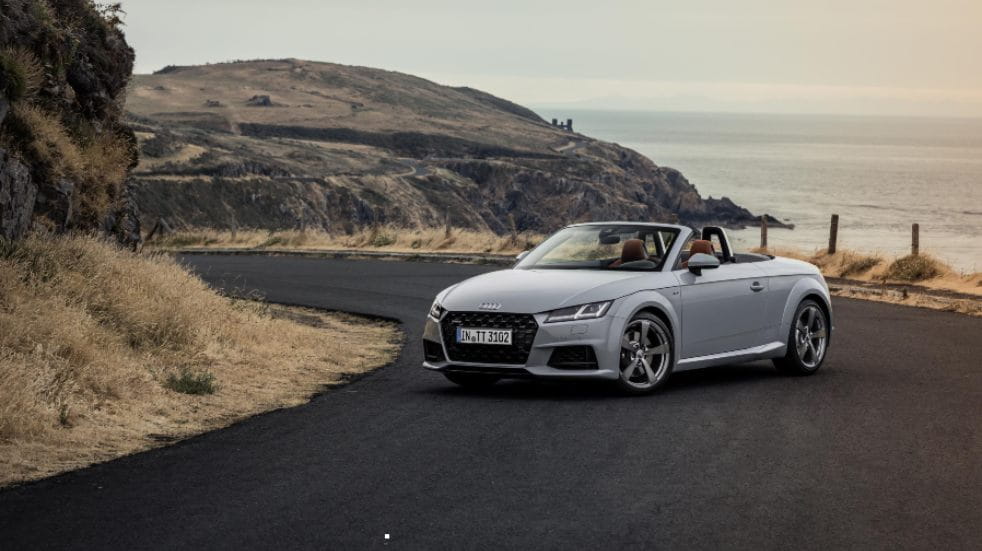 While the TT roadster may only offer two-seats, what it lacks in passenger space it more than makes up for in smooth steering and minimalist interior. Its three-layer fabric roof can be stowed away in seconds and it comes in a wide choice of engines.
Find used Audi TT Roadsters here
---
Do more with Boundless
As a Boundless member you can enjoy savings of up to £9,542 on a new car with Griffin*. To sign up, visit our membership page. Or log in to your Boundless account here.
*Saving of £9,542 is based on VW Touareg 3.0 V6 TDi R-Line Auto. Discount is on the UK recommended list price of £61,935. All savings are subject to change – please check with Griffin at the time of enquiry. Discounts are calculated using UK recommended list prices.