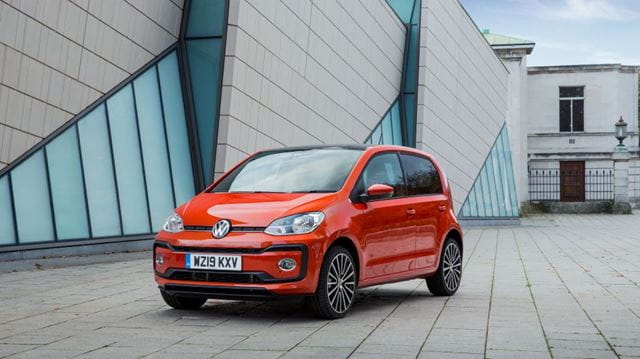 According to some of Europe's top car executives, many small, inexpensive city cars like the Peugeot 108, SEAT Mii and Skoda Citigo will (or have already been) be phased out of showrooms by 2022.
New CO2 restrictions have resulted in an entire section of the small vehicle market being gradually removed from sale, raising the cost of ownership and making it more difficult for many new drivers to gain access to the car market.
The work required to decrease emissions from the smallest cars and engines renders many of them unviable, and with the EU insisting that all car makers reach a target of 95g/km of CO2 as an average for all the cars they sell by 2020, or face harsh fines, the future looks bleak for the humble city car.
Fear not however, because while several marques have now exited this segment, there are still several excellent offerings on the market, plus some great deals on models garages will be looking to clear off the forecourt now that they're out of production.
And (fortunately), the days of flimsily-constructed tin boxes on wheels are long gone, today the segment contains some of the cheapest to run and most sophisticated city cars built to date. So, in no particular order, read on for our picks for the best new city cars still on the market in 2022. And don't forget, as a Boundless member you can enjoy savings of up to £9,542 on a new car with Griffin*. To sign up, visit our membership page. Or log in to your Boundless account here.
*Saving of £9,542 is based on VW Touareg 3.0 V6 TDi R-Line Auto. Discount is on the UK recommended list price of £61,935. All savings are subject to change – please check with Griffin at the time of enquiry. Discounts are calculated using UK recommended list prices.
---
Kia Picanto – from £11,810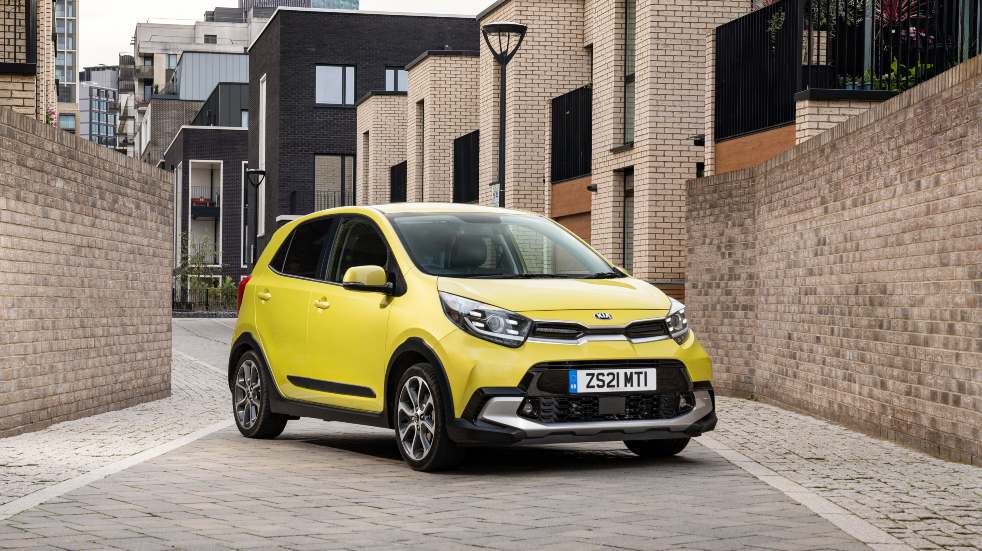 The latest Picanto is fun to drive, has a large list of kit as standard, is surprisingly spacious, and well-made, helping it to become one of the most desirable city cars on the market today. Building on its predecessor's stylish design, the new Picanto has a higher-quality and better-equipped interior, more space and a more mature driving experience. Plus, the Picanto's engine lineup has been modified to satisfy the newest pollution regulations. A 66bhp 1.0-litre three-cylinder engine is available at entry level, while a turbocharged 1.0-litre three-cylinder engine with 99bhp is available at the top of the price list. On 66bhp automobiles, a five-speed manual gearbox is standard, while on the more powerful model a new five-speed automatic transmission is available.
---
Fiat 500 – from £19,995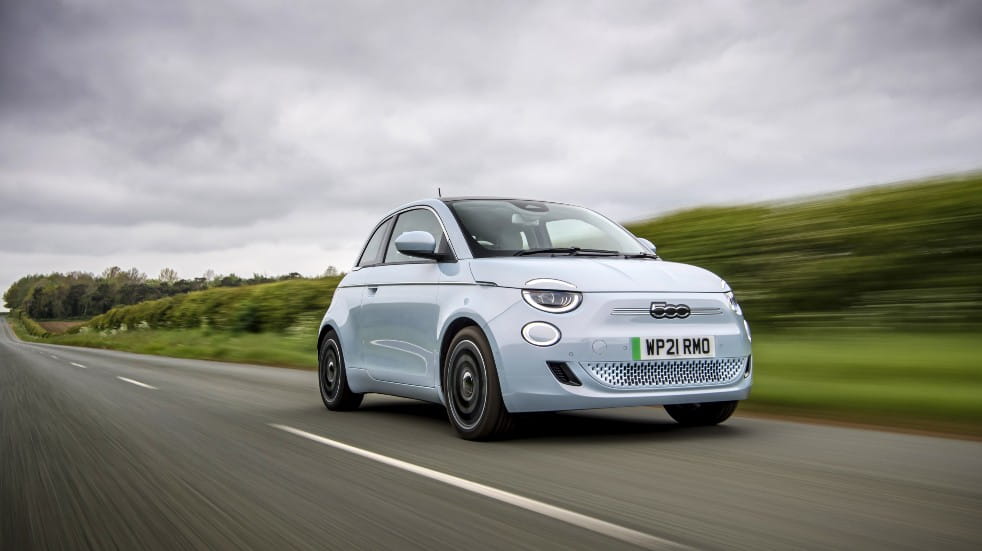 It's now been 15 years since the new Fiat 500 was released, and in that time it has no doubt cemented itself as a bonafide automotive icon. Now in its third-generation, everything under the 500's stubby hood has changed. The new 500, like an increasing number of city cars on the market, is now solely available with electric power (though Fiat will continue to offer the 'old' mild-hybrid 500 for the next few years). Offering a stated 199-mile range, the 500 demonstrates that you can have stylish appearance and a good battery. The inside is a pleasant place to spend time and Fiat has packed the new generation with cutting-edge technology. It's worth noting however, the 500's style still comes at the expense of practicality – there isn't much space in the back seats or the boot.
---
Hyundai i10 – from £12,820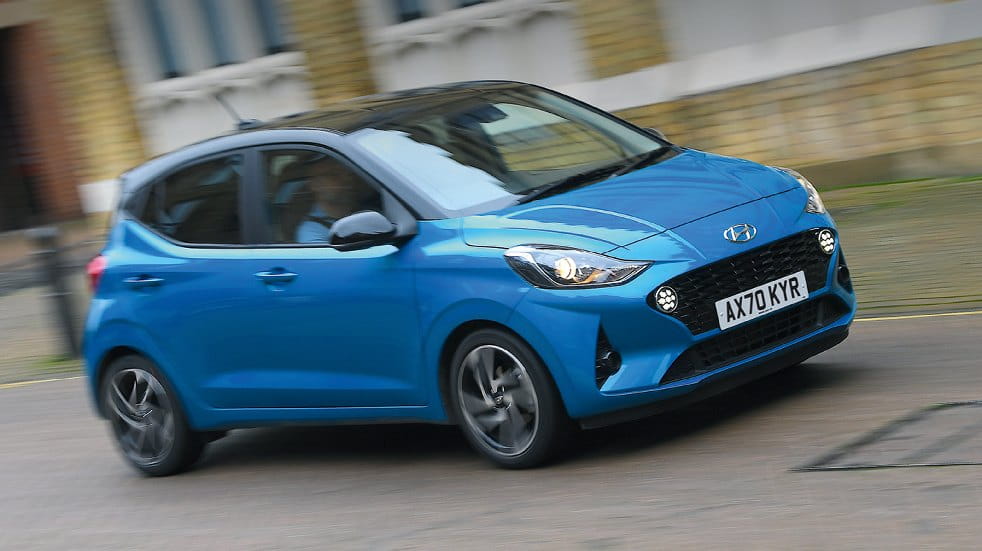 The Hyundai i10 comprehensively demonstrates that driving a city car no longer has to mean tolerating a noisy and unrefined box. The Korean brand has drastically improved the finish and spaciousness inside the i10's five-door body with the current generation car, rejecting the trend for endless personalisation and instead providing a mature, spacious, and high-value compact hatchback. It's only available in a five-door configuration, indicating its emphasis on usability. And, it feels more premium than ever before thanks to sturdy build quality and some clever use of materials on the inside. The i10 is lower to the ground, longer, and wider than its predecessor, giving it almost as much space as a supermini while also providing the practicality and driving experience of a larger, more expensive vehicle.
---
Volkswagen up! – from £11,840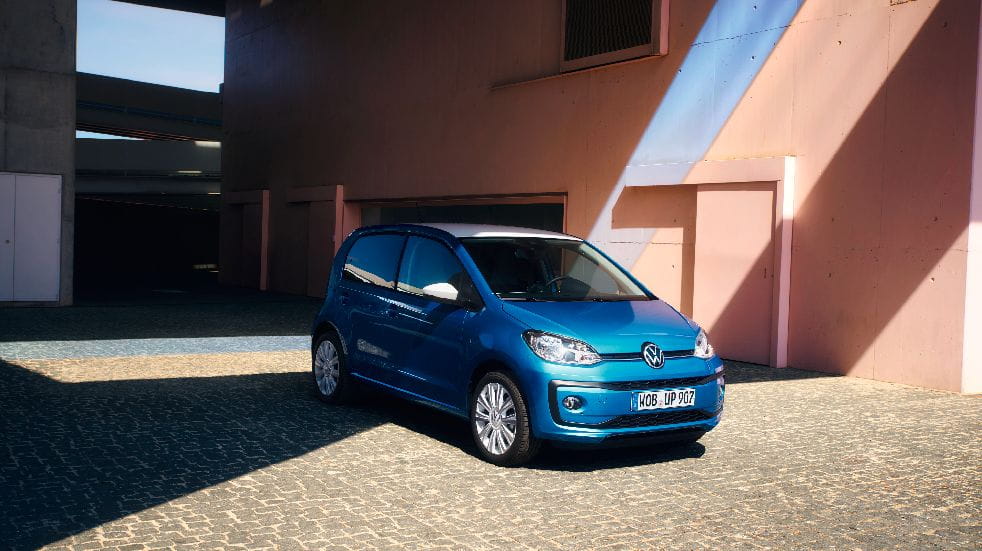 The Volkswagen up! is, in many ways, the ideal city car. The up!, which was originally produced alongside the now-discontinued (but still excellent) SEAT Mii and Skoda Citigo, has a sturdily-finished cabin, a premium nameplate, and is surprisingly fun to drive thanks to its small but powerful engines. Drivers can pick between a fuel-efficient 64bhp 1.0-litre petrol engine or an 84bhp electric e-up! that has a range of up to 159 miles. Depending on how much you want to pay, trim levels range from basic to luxurious; though all models are excellent choices for any city or new driver.
---
Suzuki Ignis – £18,249
Griffin Price £15,614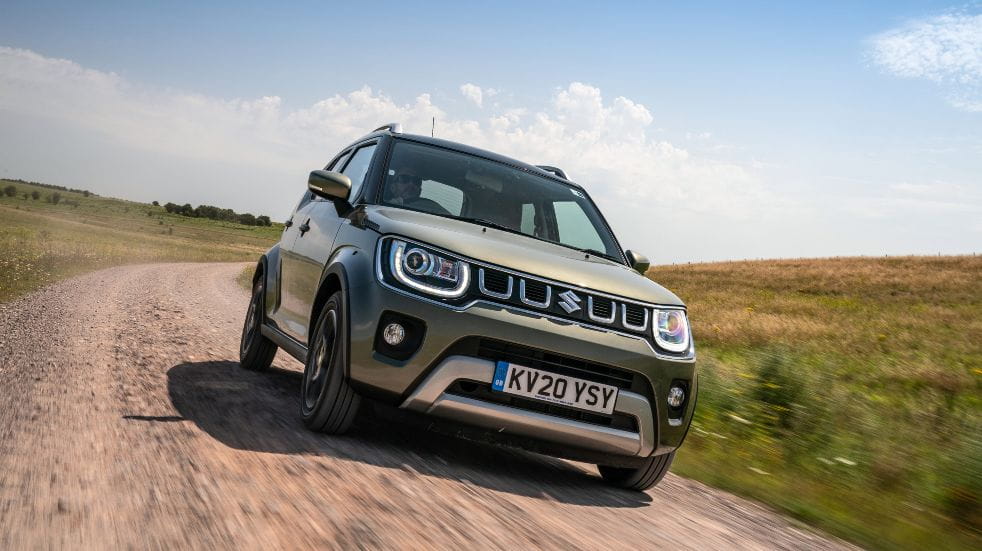 With somewhat 'love it or hate it' styling, if you can get past its looks, the Suzuki Ignis has a lot to offer the discerning city car consumer. It's adaptable and airy inside thanks to its boxy design and quick and nimble around town. It's also generous on equipment too, which includes DAB radio and Bluetooth on the entry-level model. The interior look is a touch less sophisticated than some of its competitors however, with some plastics feeling brittle and scratchy. It's also important to note that this lack of refinement is also apparent while driving the Ignis out of town; at highway speeds, the 82bhp engine (the only engine option available) sounds strained, and there's a little too much body roll on winding country roads.
---
Fiat Panda – £11,895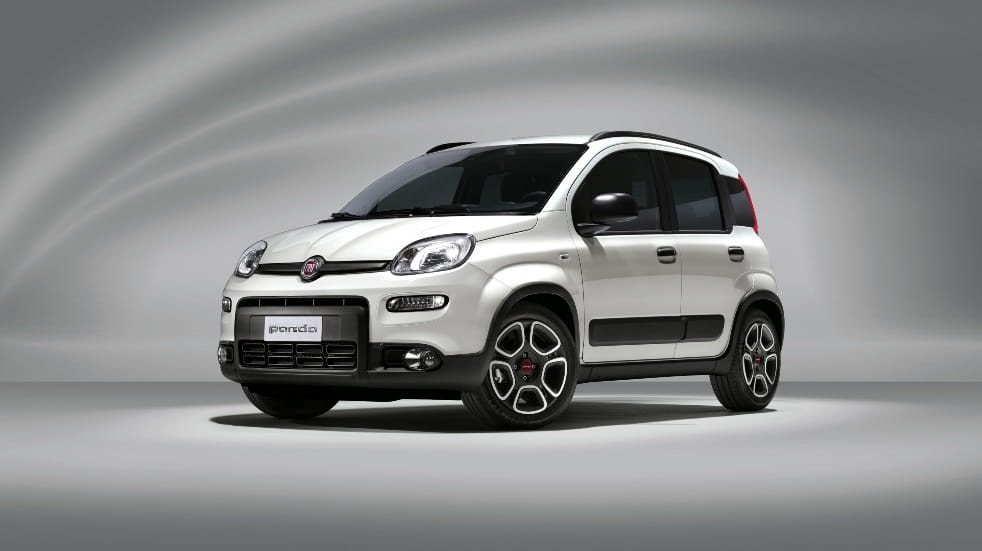 Like the Suzuki Ignis, the Fiat Panda is a city car offering something distinct from the mature driving experience that many of its rivals are striving for. While it may not be the most obvious pick for a city car, the Panda nonetheless earns its place in our list thanks to its bags of personality and design. While the base versions are under equipped and the interior is very plain, it is inexpensive to buy, enjoyable to drive, and extremely manoeuvrable. With plenty of storage and a vast cargo area for its size position the Panda as an excellent all-rounder.
---
Citroen C1 – from £9,150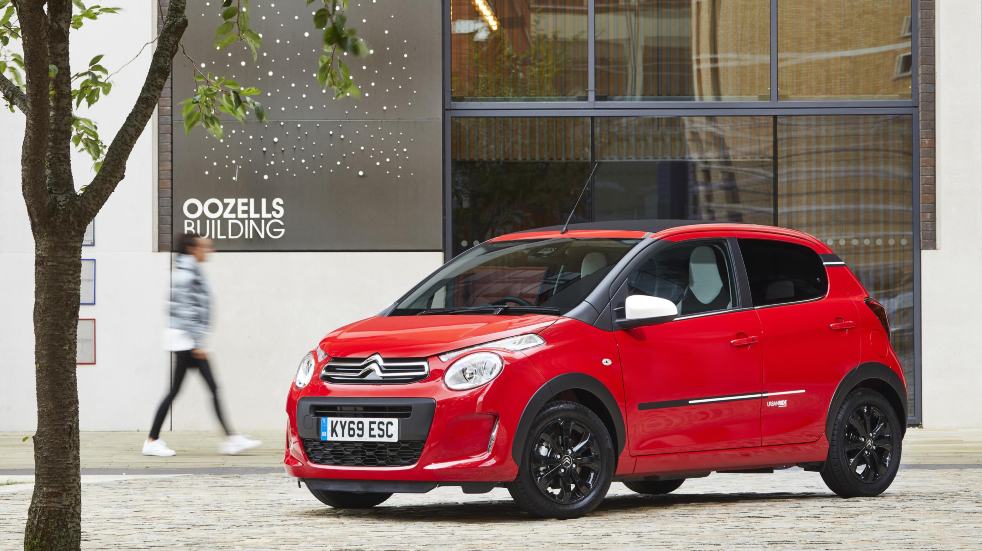 The Citroen C1 is now the last city car utilising the Toyota Aygo's underpinnings (with both the Aygo itself and its french sibling the Peugeot 108 now both out of production). Still an excellent car, dealers will be eager to get the remaining C1s out of showrooms meaning some bargains can still be found for this affordable city car. With a serviceable 71bhp 1.0-litre three-cylinder petrol, interesting interior styling cues and low running costs, now is a great time to jump on the C1 before it's gone completely.
---
SmartEQ Fourtwo – from £18,980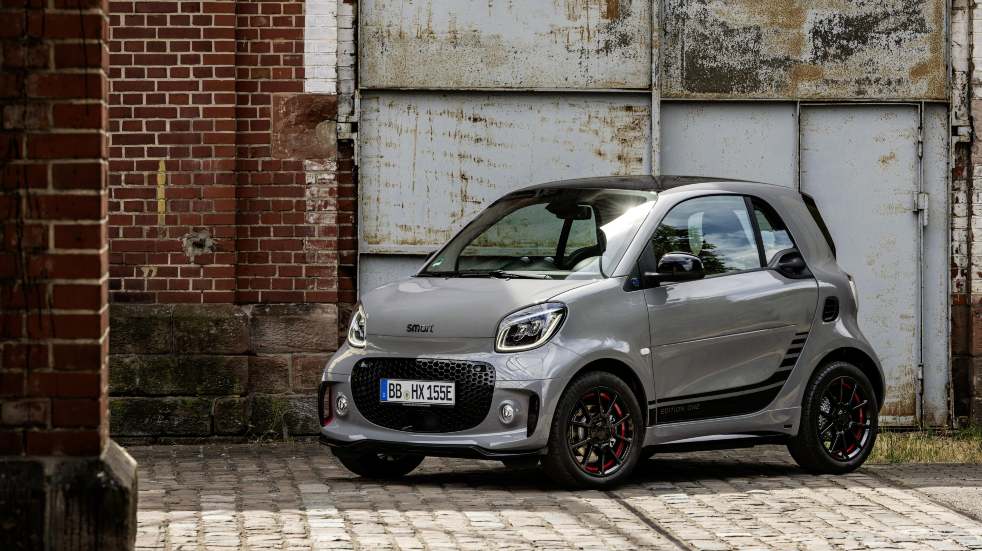 The SmartEQ ForTwo fills a peculiar niche in the automotive sector. Now wholly electric, the Smart is a strict two-seater, as the name implies, which makes it exceptionally small. It's surprisingly practical however, featuring a creatively designed interior that's filled with storage options, and a turning radius of just 6.75 metres. The electric powertrain in the EQ is ideal for zipping in and out of traffic; while it takes 11.6 seconds to lumber from 0 to 62 mph, it takes significantly less time to accelerate from 0 to 40 mph, which is where it feels most at home. What lets the Smart down however is the size of its battery, which has a total stated range of 81 miles between charges, relegating it to solely city driving or as a infrequently-used backup vehicle.
---
Do more with Boundless
To benefit from amazing offers, along with dozens of other deals on holidays, motoring services, experiences, shopping and more, join Boundless today. To find out how, visit our dedicated membership page.