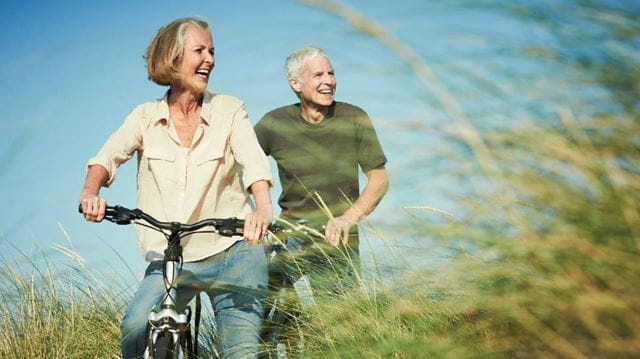 Whether your retirement seems like a distant dream or just around the corner, it's a major life change that will require some preparation.
To help you make the right choices as you look forward to your retirement, we've put together a guide to the key issues, from pensions and savings, to emotional support and fulfilling your post-retirement dreams...
---
When is the right time to retire?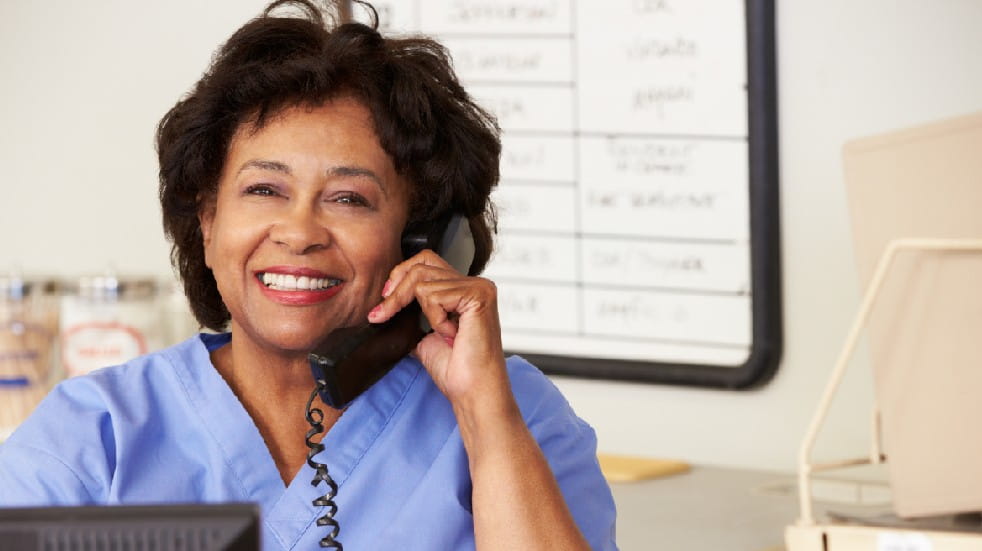 There's no universal answer to this question, since everyone has their own unique set of circumstances and priorities. The State Pension Age is currently 66, and due to rise to 67 and potentially higher in the next decade. But the choice of when to retire is a highly personal one. Some people retire at the earliest possible opportunity, while others choose to carry on working long after they reach pensionable age. Indeed, there are plenty of nurses, teachers and civil servants who are still enjoying their job into their 70s and even 80s. One nurse, Monica Bulman, finally retired in 2018 at the tender age of 86, having served the NHS for 66 years.
Before making a decision about when to retire, you'll need to consider a number of different factors, including:
• Whether you'll have enough money The size of your pension pot is often a key factor in deciding your retirement date – the longer you work, the longer you can build up an income for your retirement years. For a better idea of how much money you might need to live comfortably, read our 'Do you have enough money to retire?' section below.
• Your partner's circumstances If you're married or in a long-term partnership, you might want to synchronise your retirement with your partner's so that you can embrace the transition to a new life in tandem. Whatever you choose to do, it's important that both parties are happy with the arrangement, otherwise it could lead to resentment later on.
• Health issues If you have an ongoing medical condition, you might want to retire from work sooner rather than later. Under these circumstances, you might be eligible to claim your private pension benefits early (even before the age of 55). This is known as taking an ill-health pension. Note that it is not possible to claim the benefits of your state pension until you reach your State Pension Age, though you may be able to top up your income with state benefits if you give up work early.
You might also consider taking an earlier retirement if your partner or a member of your family is ill and you need to care for them. This article details what financial support might be available to you if you fall into this bracket.
• Whether there's something specific you'd like to do It might be that you've been planning something special for your retirement, such as a trip around the world or a new business venture, and want to get started on it as soon as possible. We explore some of the activities you might want to take part in after you leave your full-time job in our 'What would you like to do after you retire?' section further down the page.
• Whether you've achieved everything you want to Once upon a time, there was something called the Default Retirement Age, which gave employers the power to 'retire' employees as soon as they hit 65. However, since this law was scrapped in 2011, you can now continue to work indefinitely, as long as you're able to. So, if you enjoy your job and feel that there are still things you'd like to achieve, you're entitled to carry on. You don't want to go into retirement with any regrets or feeling like you have unfinished business. Mind you, there's nothing stopping you changing your mind – Betty Mcintyre, a midwife of 50 years, retired at the age of 59 due to ill health, but later returned to her role and is still happily performing it in her 70s.
If you're unsure whether you're ready to retire or not, you could consider phased retirement. This is where you slowly wind down the number of hours you work to make transitioning into the next stage of your life as seamless as possible. To make up for the loss of income that comes from working fewer hours, you can start to draw your pension – just bear in mind that money you receive from a pension is included in your taxable annual income, meaning you could end up paying tax on it. Find out more about phased retirement for healthcare workers, teachers and civil servants.
---
Do you have enough money to retire?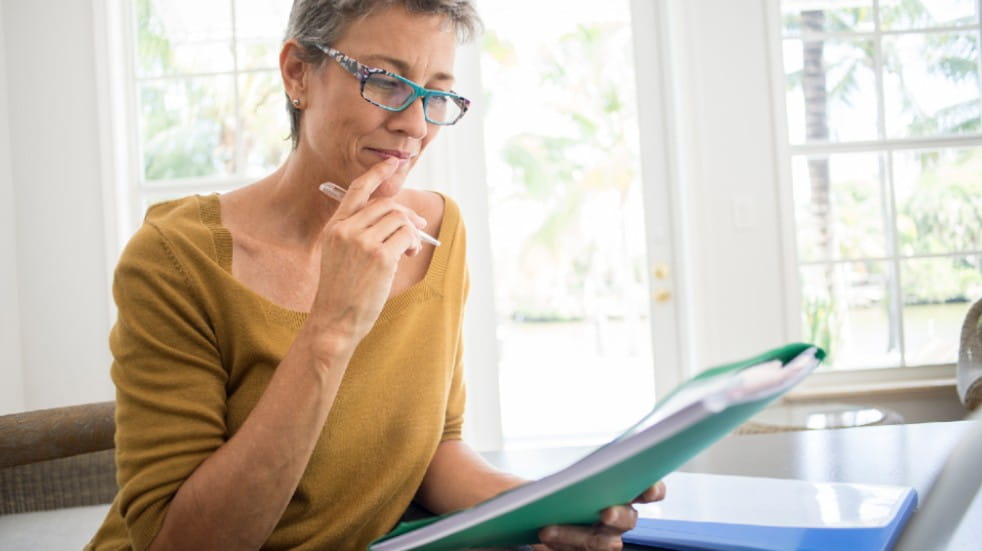 In a recent study, it was found that UK couples enjoying a comfortable retirement spend an average of £25,000 per year, while couples enjoying a luxurious retirement spend £40,000 per year. With life expectancy rising all the time, that adds up to a substantial sum over a full retirement.
For most people, their retirement income will be made up of their state pension, their private pension and any savings they've accumulated. Many will also have additional income from inheritance, stocks and shares, the sale of assets and/or post-retirement earnings.
The point at which you can claim your state pension depends on your State Pension Age, and you can easily find that out using the government's State Pension Age calculator. This will also give you an indication of how much you can expect to get when you retire. Note that you are not obliged to retire when you reach your State Pension Age, and you can carry on working while claiming your pension.
The youngest age at which you can start claiming your private pension benefits is 55 – although there are circumstances under which you might be able to claim them earlier.
To ensure that your retirement fund is on the right track, speak to an independent financial advisor – you'll find some useful contacts on the UK government website. The earlier you do this, the better as it will give you longer to make the necessary pension contributions and savings.
---
Where will you live after you retire?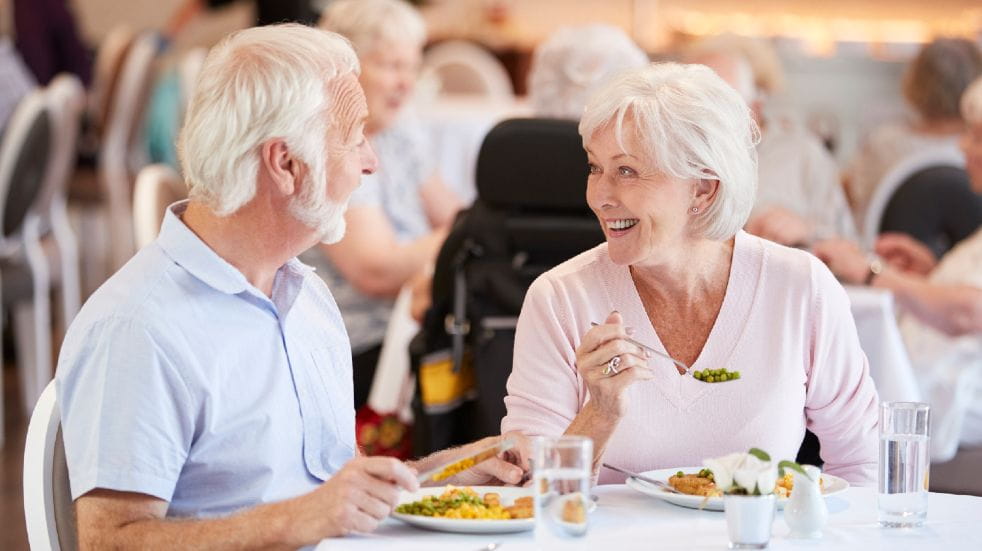 In a recent survey carried out by Nationwide Building Society on people aged 55 and over, more than half of respondees said they see their current property as their 'forever home'. However, there are alternatives to staying where you are, each of which has its own set of benefits.
Downsizing
If your children have grown up and moved out, you might find that you no longer need so much space – and as you get older, maintenance of a larger home can become more of a chore.
Mobility is also often a factor in later retirement, when homes on one floor may be easier to manage. You also might want to move house to be closer to friends and family, to see more of grandchildren or just for a different lifestyle – who hasn't occasionally dreamt of living by the sea, for example?
Last but not least, downsizing can come with significant financial benefits. The money you have left after exchanging your property for a smaller one, along with the savings you make on lower council tax and utility bills, can be used to supplement your pension, providing you with some security in your retirement.
To find out more, read this LV= guide to downsizing your home.
Moving into a retirement home
Thousands of people swear by the benefits of living in retirement accommodation. A recent report by the Associated Retirement Community Operators (ARCO) in tandem with ProMatura International found that people residing in such surroundings stay healthier for longer, are generally more active, feel less lonely and enjoy more privacy compared to those who have not yet moved.
Be aware, though, that most retirement accommodation is available only on a leasehold basis, meaning you will have different rights to someone living in a freehold property and will also be expected to additional costs, such as ground rent and service charges. To find out more, read this Age UK factsheet.
---
What would you like to do after you retire?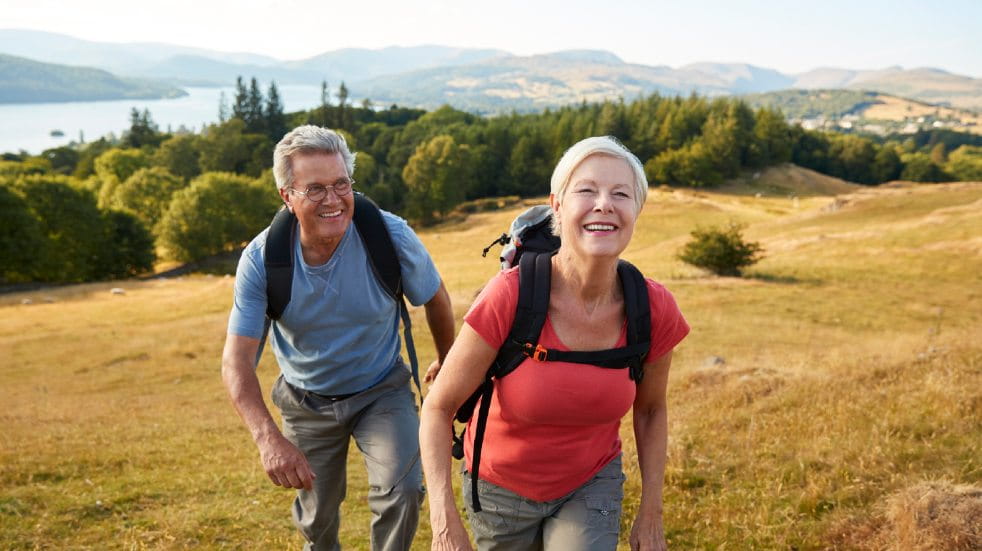 Well, that's the big question, isn't it! Once you've retired from your job, you're going to have a lot more time on your hands to do the things you've always wanted to. How many of those things you'll actually be able to achieve will, of course, depend on your post-retirement income, but they might include:
• Exploring the world Always wanted to go on safari in Tanzania, enjoy a lazy cruise around the Greek islands or take a motorhome trip around New Zealand? Now is the time to do it (and incidentally, with a Boundless membership, you can make huge savings on your globetrotting).
• Enjoying a hobby Whether your passion is gardening, classic cars, photography or baking, you can really get stuck into it once you've retired. The Be Inspired section of the Boundless website is constantly being updated with new articles about your favourite hobbies, and through membership to Boundless you can also join the various special interest groups that have been set up to help likeminded people share ideas and socialise.
• Volunteering According to the National Council for Voluntary Organisations (NCVO), people aged 65-74 are the most likely to volunteer on a regular basis. Volunteering can keep you fit, give you a renewed sense of purpose and enable you to share your life skills. Find out how you can volunteer in your local community or help out at Boundless events.
• Setting up your own business Whether it's to make a little extra money in their retirement, to keep them active or to fulfil an ambition, more and more people are setting up their own business in later life – the number of self-employed people over the age of 65 has more than doubled in the past five years. Online platforms like Etsy and Shopify make it super-easy to sell your wares online, and businesses such as running a B&B, local DIY services and driving tuition are also popular among retirees. To help you make a start on your journey, there are business plan templates on the government website.
• Spending more time with friends and family When you have a busy job such as nursing or teaching, finding the time for friends and family can be a challenge. In your retirement, you can make up for lost time – and you'll reap the benefits. Studies have shown that maintaining close relationships with your loved ones can reduce stress and loneliness, and even improve your life expectancy. According to one study, people over the age of 70 who look after their grandchildren regularly are 37% more likely to live longer.
• Learning something new Numerous studies have found that learning new skills can slow cognitive ageing, so why not dedicate some of your time in retirement to boosting your knowledge? With branches all across the UK, the University of the Third Age (U3A) is an organisation designed to help older people learn new skills (anything from maths to crochet) and meet new people. The Open University runs a variety of day, evening and weekend courses for seniors, which can usually be taken online or at a local school or college, and Virgin Experience Days offers a wide range of home-tuition sessions, from urban gardening to interior design.
---
Are you emotionally prepared for retirement?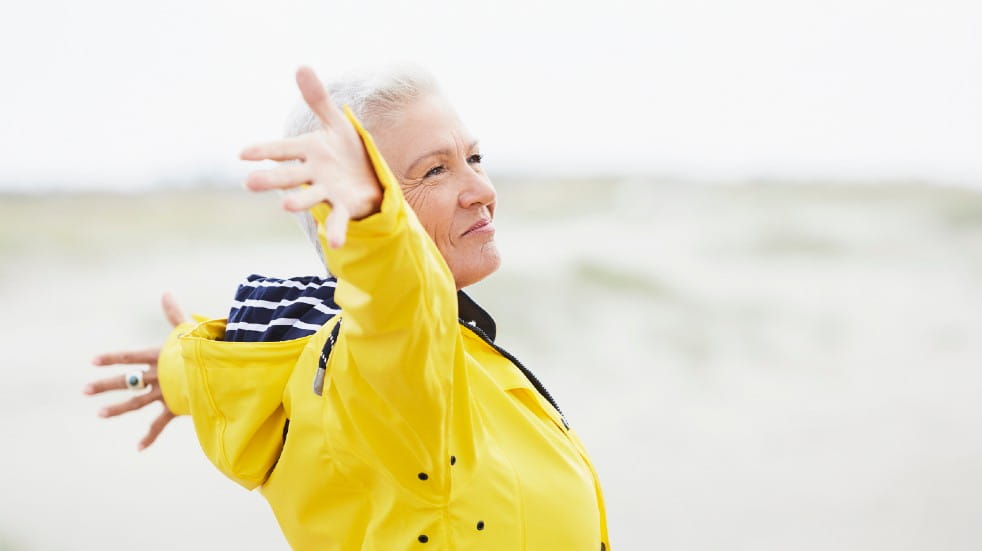 When you've been working full-time for many years, stopping suddenly can throw up a range of difficult emotions. Some retirees have reported feeling directionless and redundant in the weeks and months following retirement, resulting in bouts of depression and a loss of self-esteem. Remember, this is perfectly normal and should pass once you've established a new pattern of living and begun to explore some of the exciting options available to retirees (see the question above). To help you hit the ground running, why not start making plans before giving up your job.
As we mentioned earlier, one way to avoid the sudden transition into a new way of life is to take a phased retirement, where you gradually reduce the number of hours you work, helping you to ease into a new routine.
---
Is there anyone you can talk to about retiring?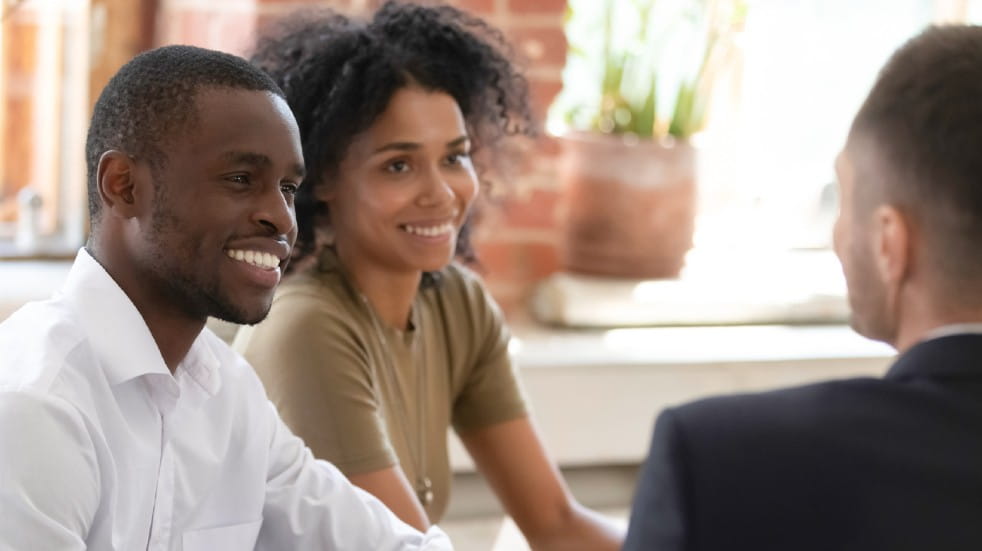 There are lots of ways that you can seek advice about planning your retirement. Apart from the aforementioned government resources, Boundless members can get access to free and discounted financial services. Your local council can provide information about everything from adult education to parking permits. And for health and emotional matters, visit your GP, who'll be able to refer you to experts in your local area.
---
Get more from retirement with Boundless
Joining Boundless can help you fulfil your retirement dreams and ambitions, with access to year-round discounts on holidays, short breaks, motoring services, DIY and gardening tools, theatre tickets, food and drink, and much more. To find out more, visit our dedicated membership page.
Photos: Getty Images